12:42 a.m. on December 31, 2015 (EST)
Lee Patterson

202 reviewer rep
96 forum posts
So often, just driving to the trail head can be a challenge even before you begin your hike and camping trip. Driving in the snow, or on an unpaved road can be difficult or impossible to do in a 2WD car or truck. I consider my SUV and my (auto-related) emergency supplies to be an important part of my gear, so I am posting this in the Gear Selection thread.
What do guys drive now? How do you like it and what have you driven in the past? What emergency gear do you carry in or on your car or suv?
Post photos please! Mileage and any cool stories would be great too!
I'll start.
In the past, (my first new car) I had a 1993 Jeep Wrangler (4x4, 4.0L V6) and LOVED IT!
Here I am with the Jeep with the hard top (for fall and winter driving) , I also had a soft top too that I put on each spring. It was great driving down to Florida so many times with the top off! The doors were removable too! Despite terrible reviews on Consumer Reports, my Jeep was very reliable and served me well for 9 years.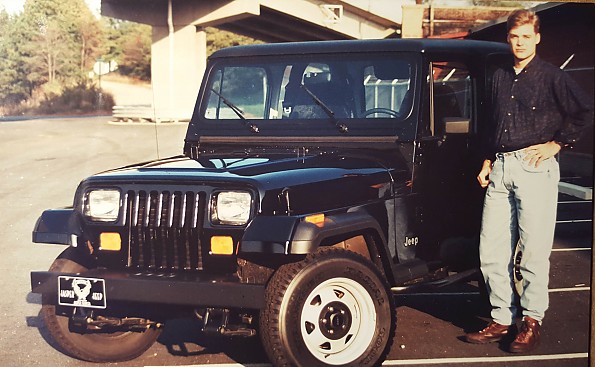 This photo was taken in October, 1992. Check out my baggy (poser) acid-washed Levis Jeans LOL!  I was also wearing my beloved Vasque Sundowner boots I bought in the late 1980s.  Epic boots, made in Italy at that time. Zero break- in period and they felt like bedroom slippers, so I wore them all the time! Unfortunately, now they are made in China and no where near what they used to be. I now wear the Italian-made Zamberlan Vioz GT boots and LOVE them for the same reasons as my old Vasque's. Here they are with the bright red laces.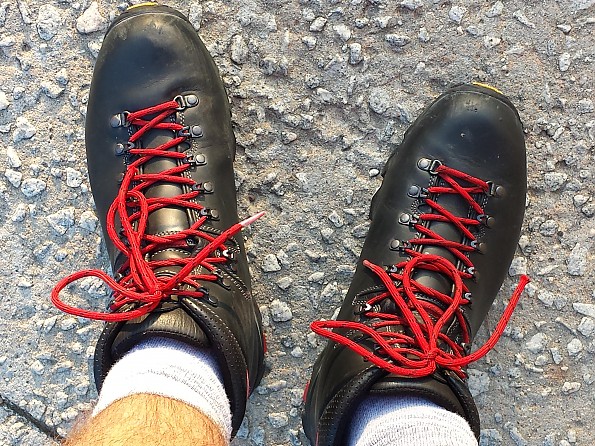 So, I digress, and now back to cars.  In 2001, I sold the Jeep with 125,000 miles in great condition and very few repairs during the 9 years I owned it. I was growing tired of driving a stick shift in Atlanta traffic, so I replaced the Jeep with a 2000 Land Rover Discovery 4x4 with an automatic transmission. A great LOOKING suv with a great 4WD system and INCREDIBLE stock Harmon Kardon stereo, but otherwise was pure JUNK!!! Incredibly unreliable and ALWAYS was in the shop! SOOOOOO glad I sold it in 2006!! It did have a V8, but was terribly underpowered and I think it was an old Chrysler engine that Land Rover used in the Discovery.  Go figure.
Here is the Land Rover with my Westies....Sam at the wheel and Maggie riding shotgun.
Currently, I drive a 2007 Toyota 4Runnner, 4.7 Liter V8 with Full-time 4WD I bought brand new. The BEST SUV/car I have ever owned BY FAR!! The V8 is incredibly powerful!
I LOVE having full-time 4 Wheel Drive! If I get into a situation where I need it, it's already in 4WD! Now, I have 160,000 miles on the clock, and she still drives like the day I bought her!! Gotta LOVE TOYOTA!!!!
Legendary performance and reliability!
I have friends who live near Kruger National Park in South Africa. They tell me that there are still alot of Land Rovers used for photo and hunting safaris there and across all of Africa, BUT, if your Land Rover breaks down or gets stuck, it's ALWAYS a Toyota sent out to rescue you! No surprise there!
Here she is right after a detail in November, 2015 near my home in Atlanta, GA.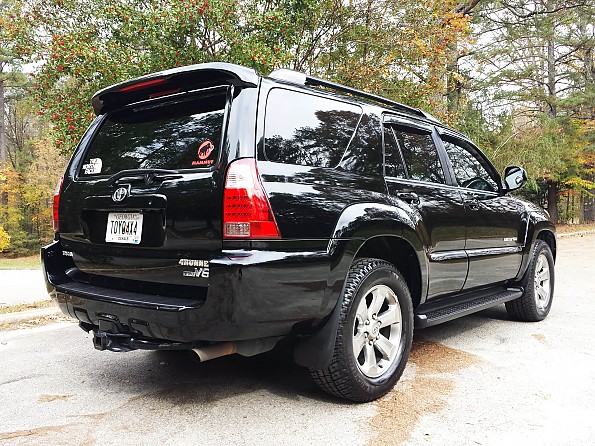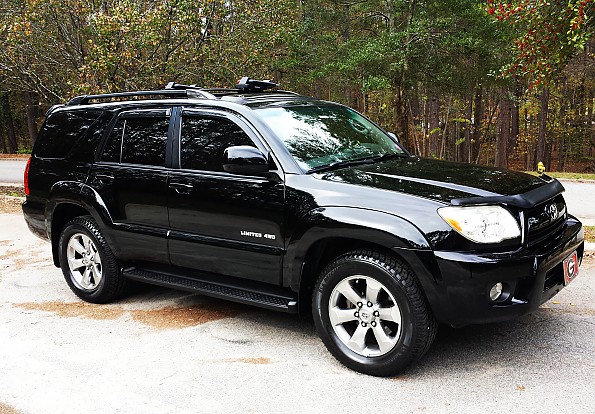 Here is one from Carver's Gap on the TN-NC border in February, 2015. Effortlessly cruising around on the mountain roads without my snow chains on!! My tires are the Michelin LTX-AT2s. Incredible tires to say the least!  I have 80,000 miles on them and the treadwear is just now down to 60%.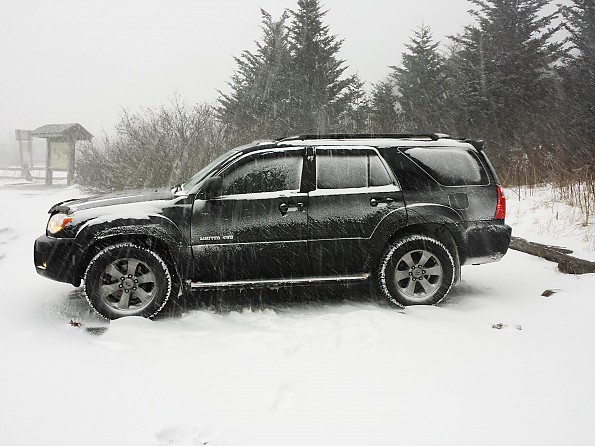 I always carry emergency supplies in my 4Runner especially if there is another person in need I really enjoy helping!
I have food, water, a first aid kit, jumper cables, road flares and 20,000 lb capacity tow straps, snow chains, and a spare set of snow chains in case I break one or someone else is in need.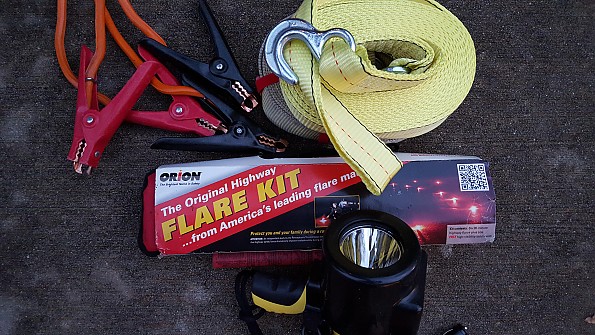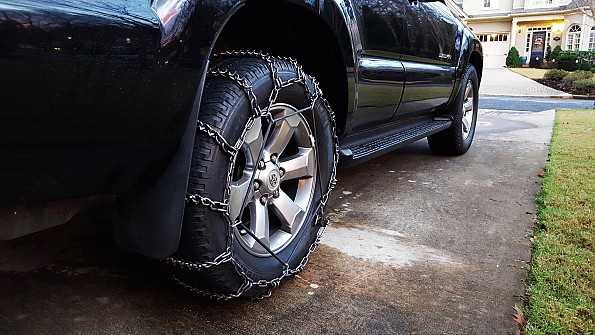 Post up your rides and your emergency road gear!!!!!!  Let's see them!