GaryPalmer
238 reviewer rep | 5,434 forum posts
12:29 p.m. on January 5, 2016 (EST)
What different kinds of tools do you carry when you travel, backpack or cycle tour? These two images show mine.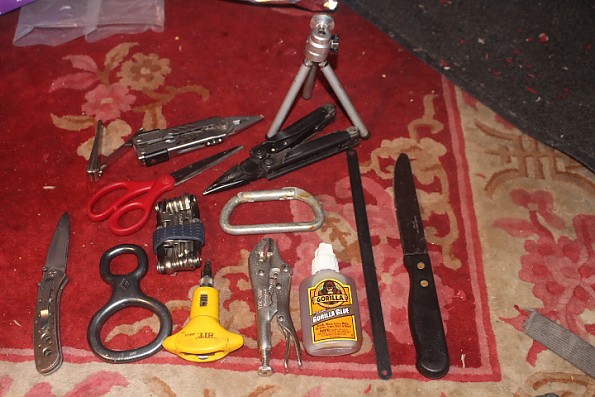 Here I have my Longs Peak knife (L) a rope belay, a yellow ratchet screw driver, a pair of vise grip pliers, Gorilla Glue, a hack saw blade and a large round tip table steak knife and a carabiner, bike tool set, sissors,a Gerber and a Leatherman pliers knife set toe nail clippers (cuts through other things as well) and a camera mini tripod.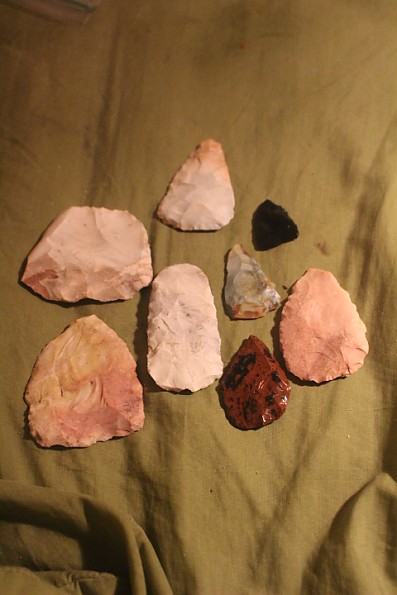 These are some hand made tools a friend made at a survival camp in Idaho and gave to me.