John Starnes
117 reviewer rep | 528 forum posts
12:05 p.m. on September 7, 2018 (EDT)
Any suggestions for a park model tent that won't break the bank as it will only be used a few times a year? Basically, something that is family friendly and the girls don't have to crawl into? Knockoff brands are OK also. 
Here is one that I really like, but would prefer something with a room on both ends with the screen house in the middle type.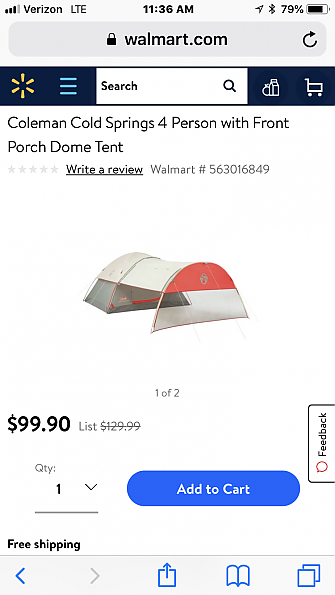 I'm also looking to get a camper pretty soon. Both of these will help when I have to go on the shopping trips. At least I can stay in the parks and not get stuck in a hotel room all the time. 
And any other suggestions you might have.