andrew f. @leadbelly2550
TOP 10 REVIEWER
REVIEW CORPS
8,628 reviewer rep | 2,458 forum posts
3:45 p.m. on March 1, 2021 (EST)
This isn't exactly news - I'm pretty sure this rolled out for last summer, when I was running another Keen sandal, the Solr, through its paces - I like and recommend the Solr. [reviewed here: https://www.trailspace.com/gear/keen/solr-sandal/#review40803]. 
I found these Zerraports used, less than half price. Waiting to take delivery.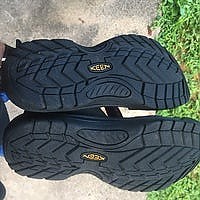 These are patterned after the long-discontinued Zerraport and Hydro Guide [reviewed my old hydro guides here:  https://www.trailspace.com/gear/keen/hydro-guide/#review20855]. I like the design because it pairs Keen's excellent toe protection with an open strap design that drains water and dries out fast, and has room for a neoprene bootie for cold water. I often wear Chaco and Bedrock sandals when out walking and hiking in the summer, but canoes have a bad habit of bashing my toes. I'm sure the canoes, not my clumsiness, are to blame.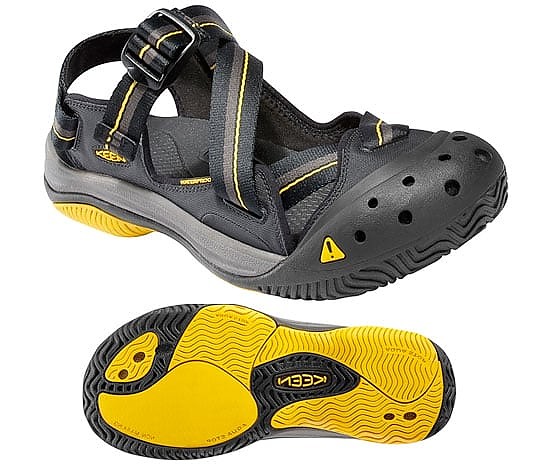 The hydro guide focused a lot on drainage, as you can see from the open strap design and the little ports in the sole and the toe bumper. I'm not sure if those small openings actually worked or were a gimmick. The combination of the bright yellow soles and dull strap color weren't particularly good-looking, but I was willing to ignore fashion for function. After several years of wear and tear left the sole worn and no longer grippy, i had to scrap them.  
I am optimistic about this design and will likely review the Zerraport II this spring/summer.