andrew f. @leadbelly2550
TOP 10 REVIEWER
REVIEW CORPS
10,394 reviewer rep | 2,579 forum posts
2:58 p.m. on October 19, 2021 (EDT)
I recently treated a pair of leather gloves (Kinco) that arrived with a small packet of Nikwax and proclaimed they aren't waterproofed or treated. They're made from pigskin. I also have another pair of lighter-weight insulated leather gloves from a Jackson Hole-based company, Give'r, that come pre-waxed. Literature on their site indicates these gloves should only be re-treated with stuff that is not silicone-based. I have two pair of Limmer boots that recommend using their proprietary paste, Limmer Boot Grease, and a pair of LL Bean boots, rubber bottoms with leather tops - Bean also now offers a proprietary boot paste, though i have never used it. I also haven't used Nikwax's leather wax conditioner. I have not been able to determine the ingredients in most of these; Limmer's container publishes the contents: natural hydrocarbons, lanolin, silicon, oils. Beeswax and mineral oil both contain natural hydrocarbons. 
In the past, I used Akto Sno-Seal on most boots. It's a beeswax-based product. At some point, I moved to another beeswax boot treatment, Obenauf's heavy duty LP. Neither have any silicone, and I use them primarily on leather gloves…but I'm thinking about using the Obenauf's on the bean boots this time around. I ultimately decided to use the Limmer paste on the Kinco gloves; applied, let them sit, reapplied. Seems fine, haven't worn them out in cold/wet weather yet.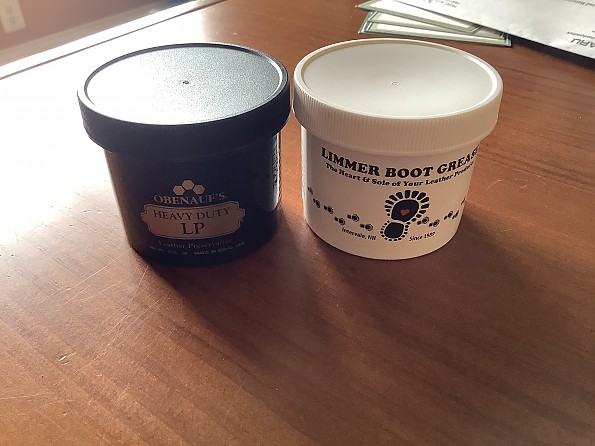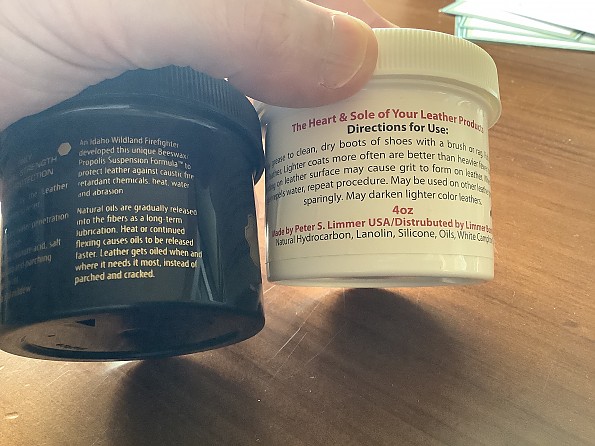 What do you use and why?