12:57 a.m. on April 6, 2009 (EDT)
east_stingray

54 reviewer rep
246 forum posts
I've started making my own gear, and SURPRISE! It's usually better suited to what I need than anything store-bought.
First is my stove. It's a very simple design made of the bottoms of two pop cans shoved together, with burner holes drilled in the top. Boils 2 1/2 cups water on 2 TBS alcohol. My windscreen doubles as my pot stand with the help of two tent stakes. The windscreen is made of heavy aluminum oven-liners and was fashioned to fit my cheap pot from an old wal-mart kit.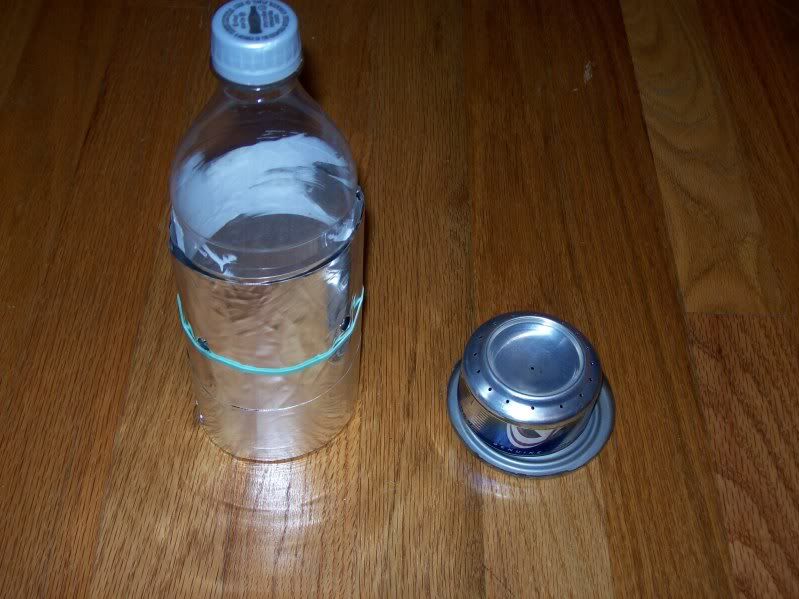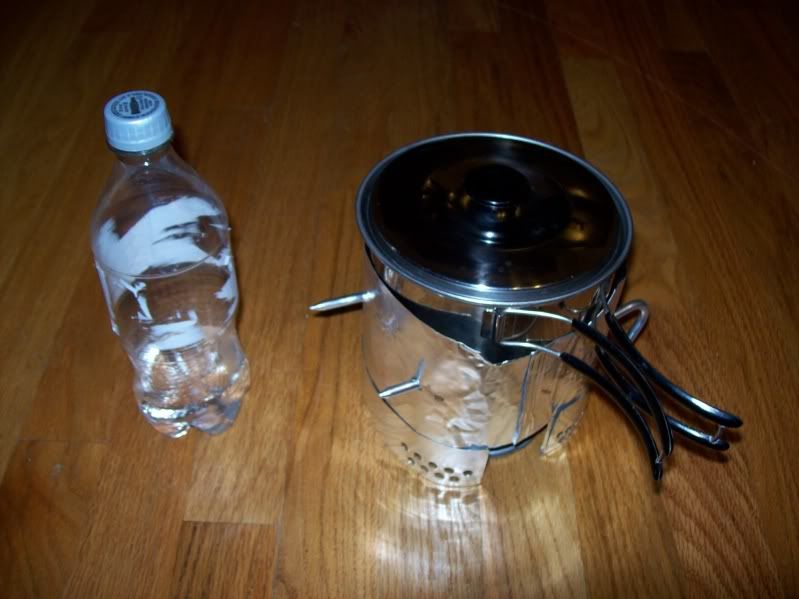 My hiking pole is made of a home-depot push broom handle which I sawed in half and countersunk joiner nuts into. It now screws apart and provides me with two tent poles at very little additional weight (probably next to nothing when you consider the weight of the wood I removed). I intend to stain and varnish it, but wanted to test if first to make sure it was up to snuff before putting in the extra work. After two recent trips, I am amazed at its strength. It can take ALL of my weight and then some, unlike the collapsable and expensive aluminum poles. The hand grip is french-whipped 1/4" rope, and the wrist strap is the same wrope which I single-strand braided into a strap. The metal tip (standard) keeps it from splintering in the rocky terrain of the ozarks. I purposely used a 1/4-20 thread to counter-sink it so that it can double as a camera monopod... jam it between some branches or rocks and you're good to go. I can't actually take a picture of the camera ON the pole since I only have one camera.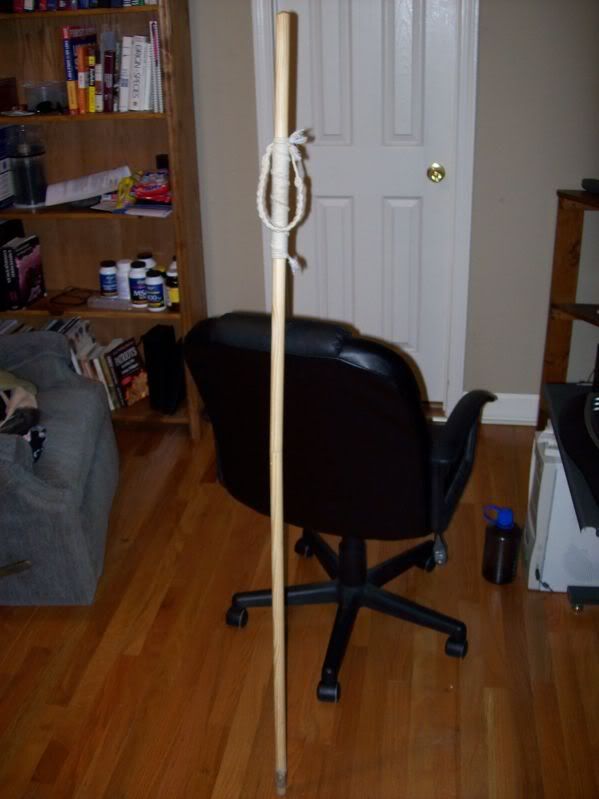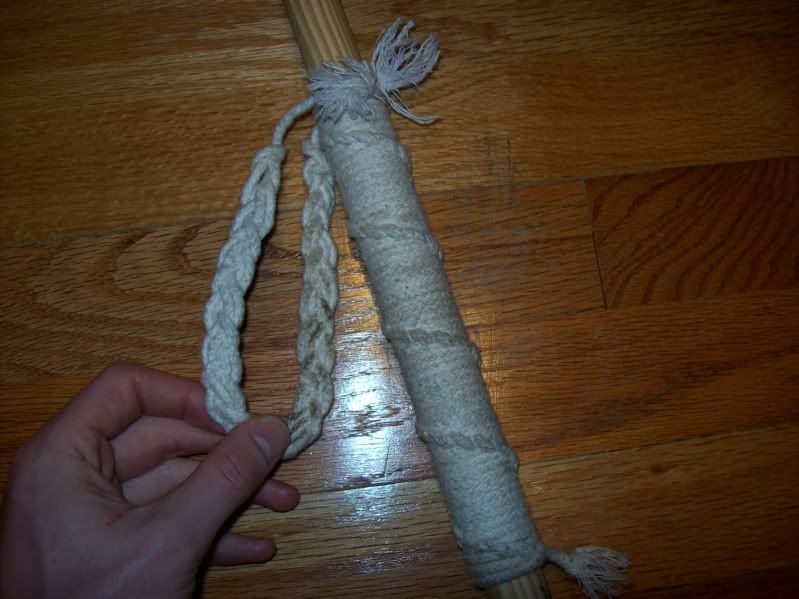 I'm sure I will think of more homemade gear in the future. Just wanted to share these ideas for anyone who hasn't explored these areas.