8:58 p.m. on May 5, 2012 (EDT)
.ghost.

129 reviewer rep
142 forum posts
Today we took the Flat River.  We put in and took out at historic covered bridges: White's Bridge upriver, Fallasburg Bridge downriver.  We took pup with us and my wife is ~ 6 months pregnant, so the easy-going nature of this paddle suited us perfectly today.
I can't believe I didn't think to snap a photo of the bridge we put in under.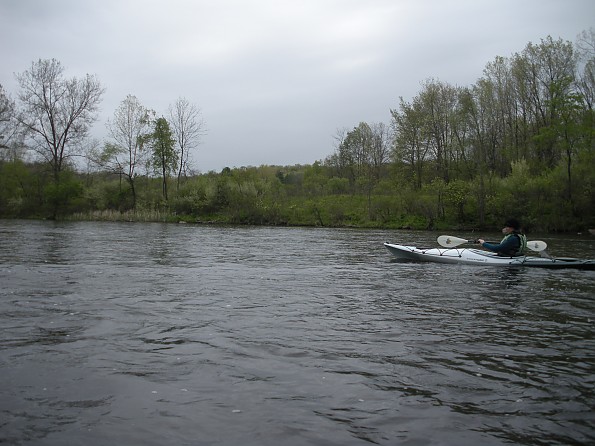 Shallow enough in several places for pup to stand and run on the bottom: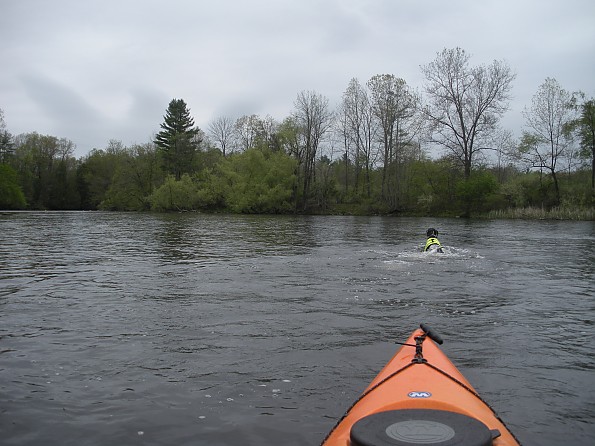 Somebody has a nice little hangout on the river: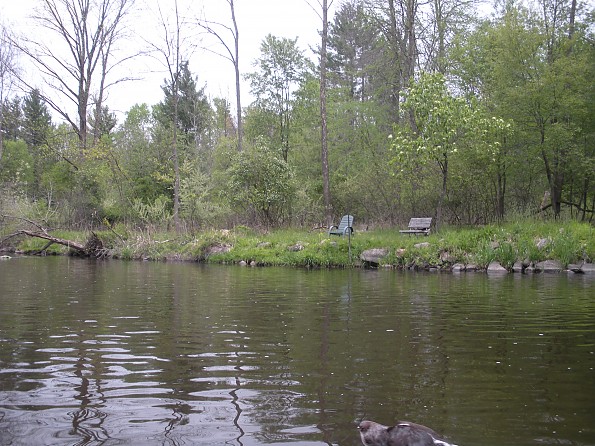 Our dog has to be in front.  The entire time.  He can't stand it when he is even a few yards behind us and he whines like he thinks we are leaving him.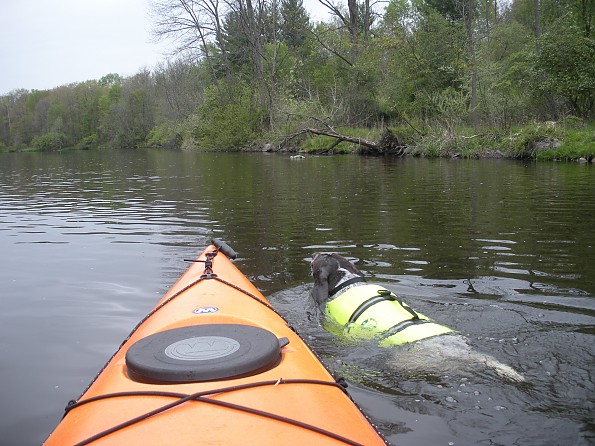 Pretty secluded stretch of river.  I think we probably saw a total of 4 houses over the course of 2 hours: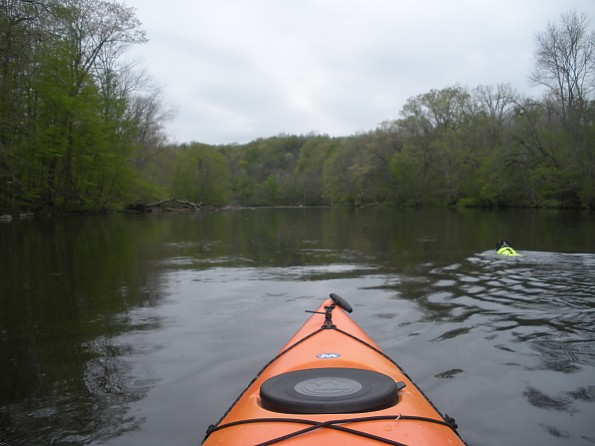 Conifers and Deciduous trees growing together: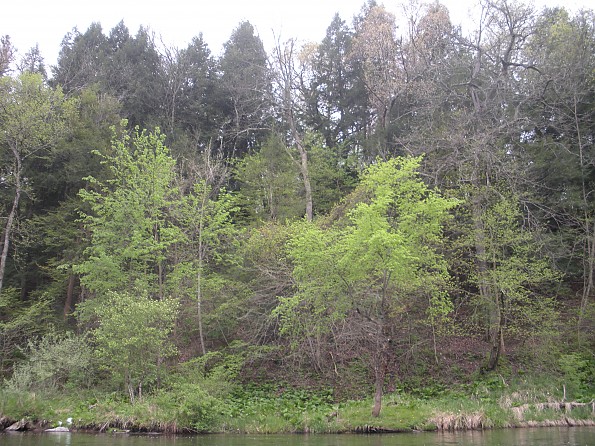 I don't know what this bird is, definitely a raptor of some sort.  He didn't budge as we passed.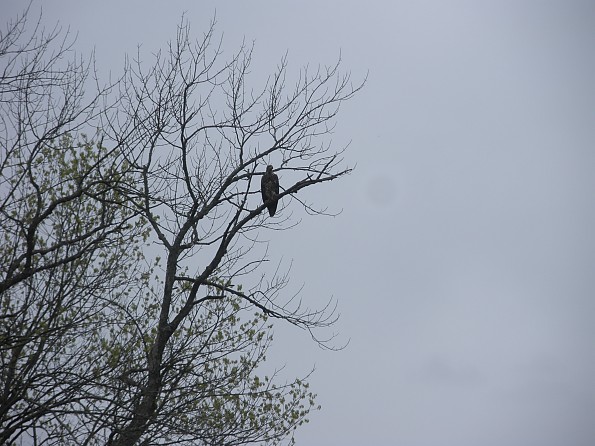 Zoom photo.  Can anyone ID this fella?  That is the best image I can get: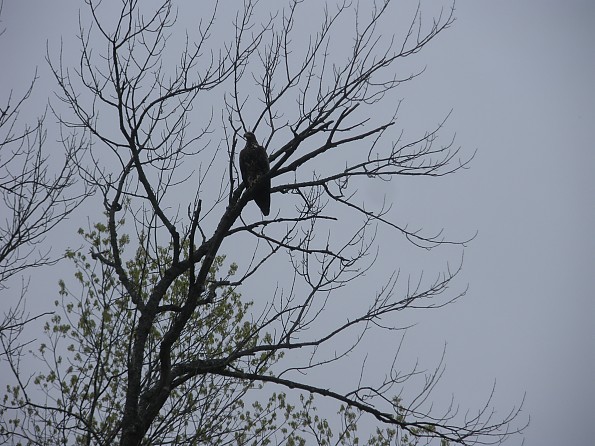 If you are starting to feel like this is less of a trip report and more me showing off my dog, well, you would be correct.  FYI greatest dog ever.  Maybe I'm biased: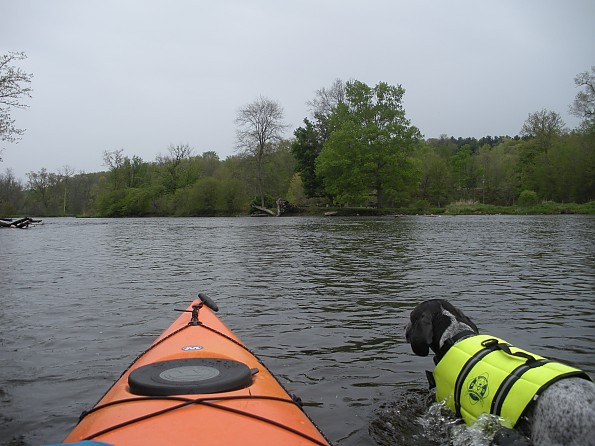 Not a bad trip.  I like to get at least 3 hours of paddling in if I go, but sometimes you only have a couple hours to get away.  Always worth it.