Alicia MacLeay @Alicia
TRAILSPACE STAFF
TOP 10 REVIEWER
2,658 reviewer rep | 4,671 forum posts
2:08 p.m. on October 20, 2014 (EDT)
This weekend was the annual Bond Brook Tread Fest trail running and mountain biking festival in central Maine with a number of trail races for kids and adults.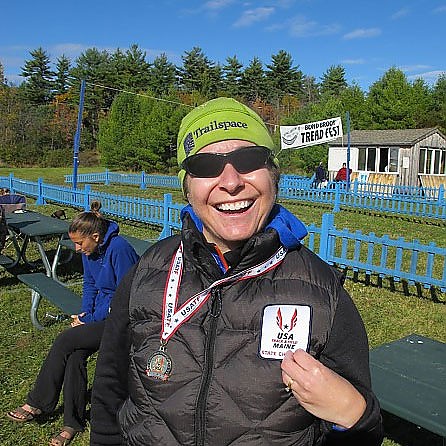 The 5-miler I ran also doubled as the 2014 USA Track and Field state trail championship, which was kind of neat. I thought it would be fun to say I went to States.
It also meant that since I signed up as a USATF member my USATF age group win made me a Maine State Champion. (USATF State Champions are done by age group, not overall. I was third female overall in the race.) Confused yet? It simply means I got a nifty patch and medal.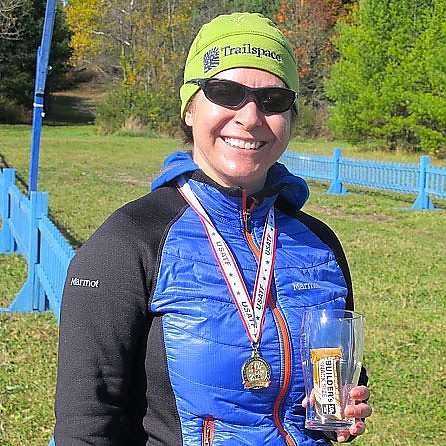 Plus, a pint glass and Clif protein bar for my winnings!
How long can you request that your family members refer to you as The Champ? I'm pretty sure that 24 hours in we've already passed that point.