LoneStranger
TOP 10 REVIEWER
REVIEW CORPS
10,823 reviewer rep | 1,688 forum posts
11:23 a.m. on August 7, 2019 (EDT)
Frau Stranger gets photo credit for these. I was pointing my cameras at other things, not me.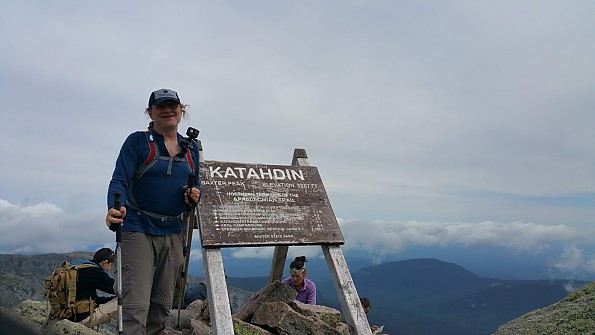 TS on top of Maine! Good thing we got up early. Two people when we arrived at 10am, but that didn't last long.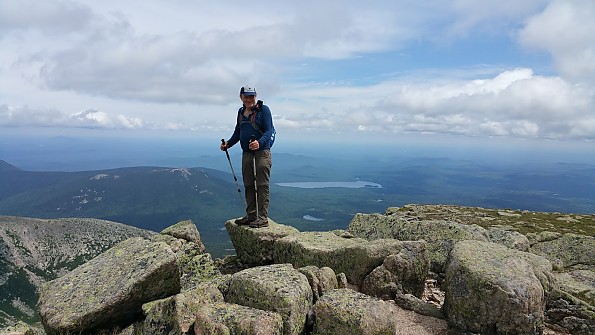 TS on top of Hamlin! Much nicer spot to have lunch alone.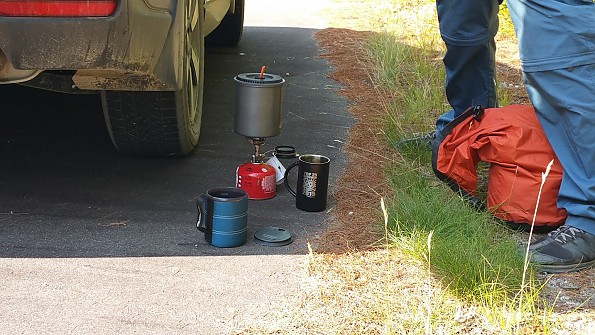 TS making coffee on the side of the road! Exhausted after two weeks in the park we emptied our water bottles into the pot and had enough for an afternoon pick me up in view of the mountain before picking up the little one from camp. Despite best efforts FS was unable to capture both mug and mountain in one shot.
I'd say TR to follow, but way leading on to way and all...