12:45 p.m. on June 15, 2013 (EDT)
If you loved the TNF Peregrine, you'll love this tent even more. This is a discontinued model and is an extremely rare find.
As much as I love this tent, I'd like a little more elbow room. I'm a lightweight car camper, but I've managed to make the rest of my gear as small and lightweight as possible to afford myself a larger tent. 
For the size and weight, this is probably the most space-efficient and organized tent I've owned, with an included gear loft, interior and exterior pockets, as well as a roomy and unique "Hammerhead," T-shape design.
It was used for two overnight car camping trips and is in excellent condition.
For a thorough review of this tent and detailed specs, please see my review: 
https://www.trailspace.com/gear/the-north-face/manta-ray-33/
My review is under my handle, "HornRimmedHiker."
The majority of the pictures used in my review came from the second and most recent trip. The only imperfection with the tent is that one of the velcro loops attached to the underside of the rainfly came off. I reattached it with seam grip and it seems to hold fine.
All components are original and have not been replaced or repaired, save the velcro loop aforementioned.
Includes 1.) Canopy, 2.) Rainfly, 3.) DAC Poles in Stuff Sack (X3), 4.) DAC Stakes in Stuff Sack (X8), all in 5.) the TNF MR 33 Compression Bag.
A footprint is not included, but I've never had a problem using a rectangular tarp and folding it underneath the tent.
I'm willing to ship anyplace within the continental US. 
Feel free to submit your best offer via a private message, and I'll gladly discuss from there. I am a seasoned Ebay seller and am experienced in selling, packaging, and shipping items across the country.
Looking forward to giving a great tent a new home!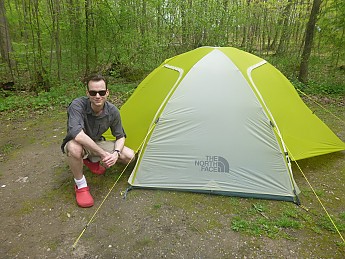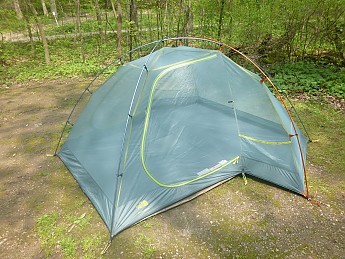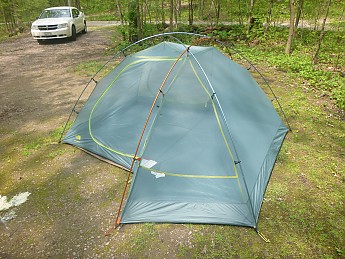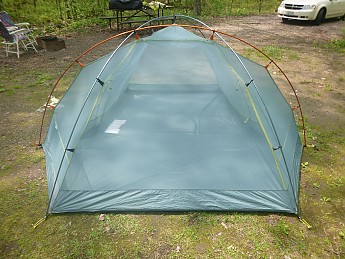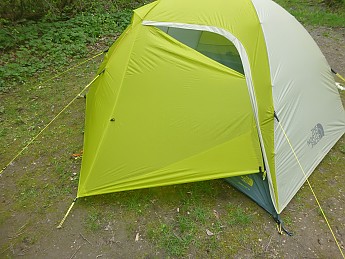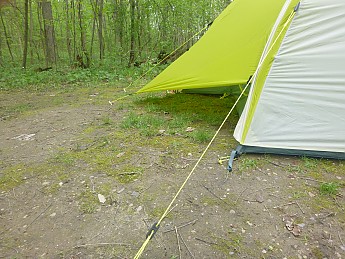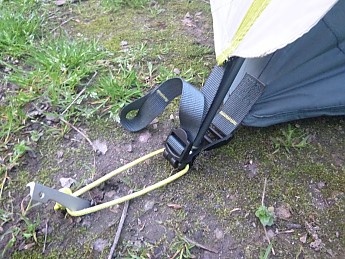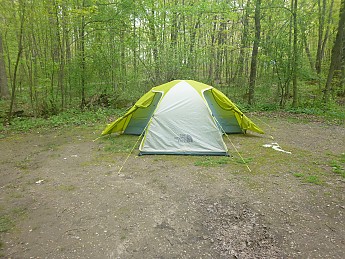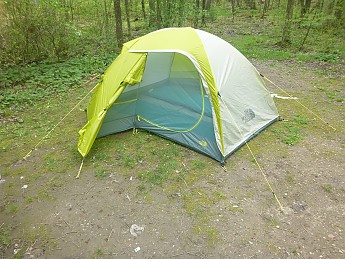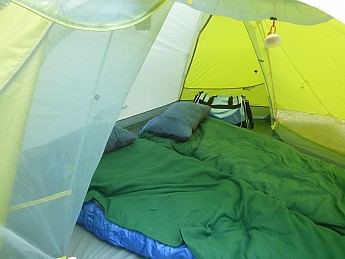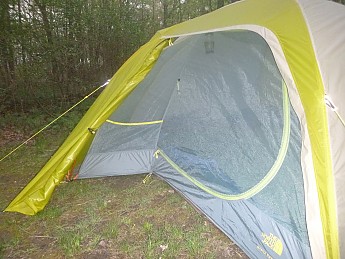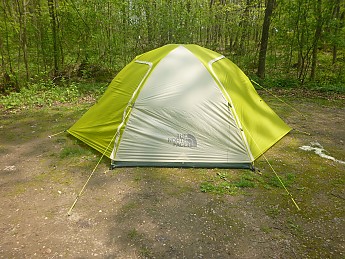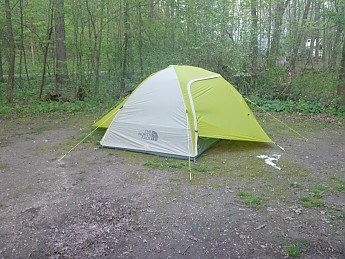 This is a photo of where the velcro loop patch came unattached from the underside of the rainfly. This has since been repaired with Seam Grip so now the left loop in this picture matches the right. This would be the only such imperfection with this tent, and that aside, it's in great condition and was barely used.