GaryPalmer
238 reviewer rep | 5,437 forum posts
9:59 p.m. on July 7, 2013 (EDT)
Last Friday I was going to hike Calf Pasture Hollow a canyon across the highway from where I live. It seems about 3-4 miles from its mouth to its head. I hiked the lower portion of it a month ago after coming back froma exploring hike to some points above it. It has a waterfall or two in its lower end. On the map it looks like it might be interesting to follow all the way up. 
Its surrounded by high sandstone cliffs and has a few seep caves (where springs emerge to the surface on the edge of the cliff faces) Sometimes these are or were utilized by the early Indians that lived here before the Mormon's came in the 1800's. I have found evidence of Pit House's,tools,even a half made turquoise bead in the country surrounding this area. The Indians were called the Southern Paiute, part of their name being where Utah got its naming.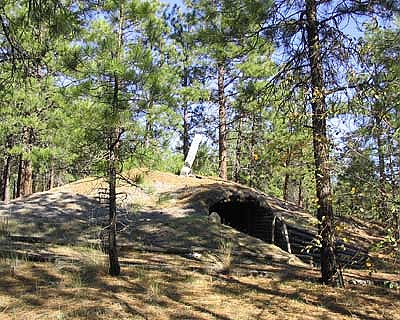 Two example of a Pit house above and below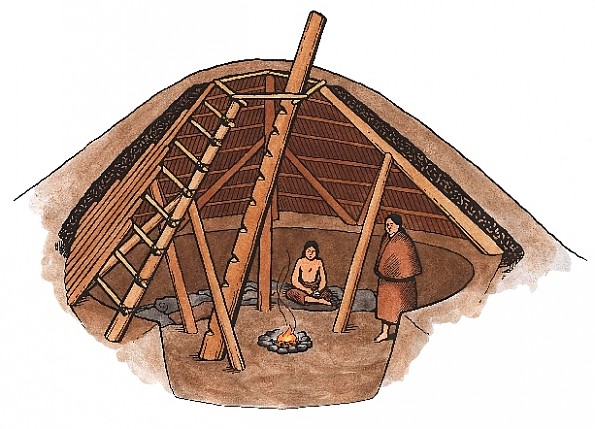 I plan to start early as if it gets hot tomorrow it usually does so by 10 am. The canyon drains from the west.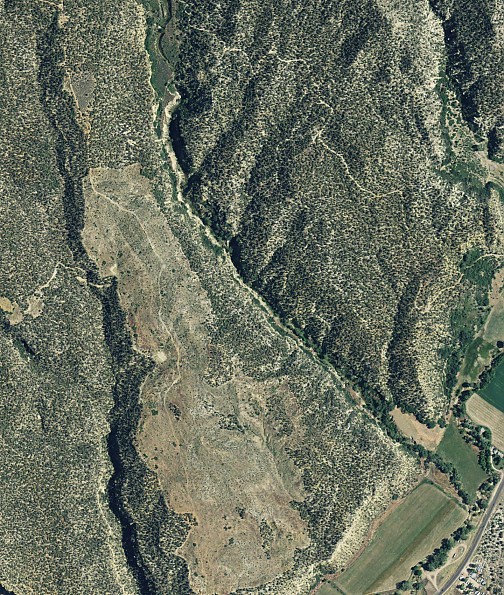 This is an aerial view of Calf Pasture Hollow, about the lower 2 miles of it, its the smaller one running across the center of the image. The trail looking thin line above its right is an ATV/ 4 Wheel road. I followed it a month ago.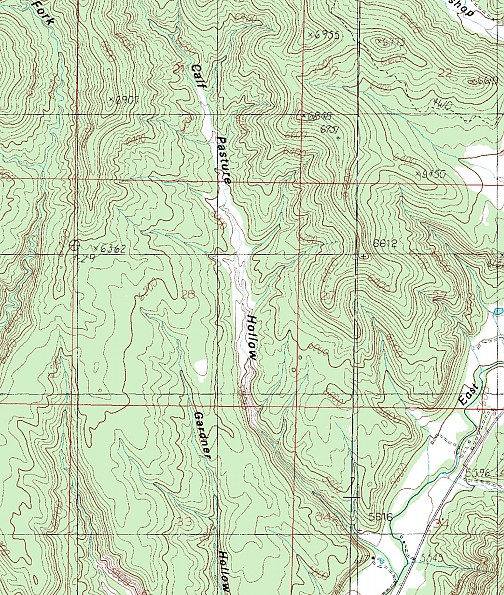 This is the whole main hollow. The center part where its white is the area that probably gave it its name. These area's were where the Indian would often live or hunt for game. 
I hope to get some good pictures and video's to share here later tomorrow.