GaryPalmer
238 reviewer rep | 5,438 forum posts
6:04 p.m. on August 14, 2013 (EDT)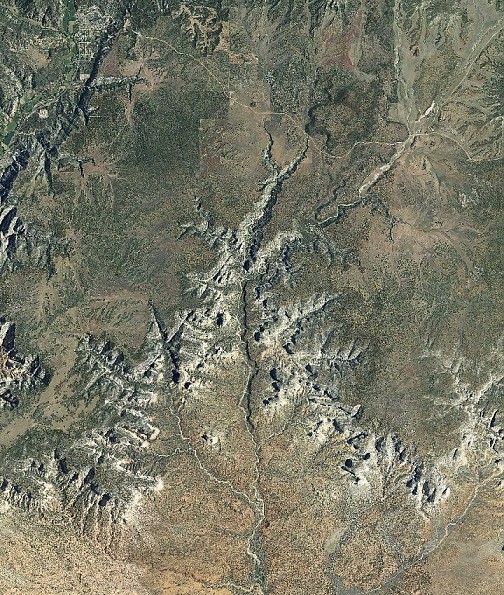 This is the head of Kanab Creek (the line running down thru the middle of the above canyon area. The White Cliffs are visible around the whole edge lloking like a Christmas tree. The cliffs are about a 1000 feet high and it looks like there are hundreds of side canyons.
The two plateau's on either side are flat covered in dense Juniper,Cedar and Pinyon Pine, also Ponderosa Pine. There are Elk, Black Bears, Mule Deer and Mountain Lions, Turkey and Big Horn SheepThe lower section of the canyon is also covered in the same flora and fauna. The main canyon (down the middle) is Kanab Creek which runs year round. There is also a underground lake along Kanab Creek.
This is part of where I plan to spend October to January hiking. I am working full time until September 16th then leaving my rental trailer to live in my tent until spring.