8:47 p.m. on September 4, 2013 (EDT)
GaryPalmer

244 reviewer rep
5,429 forum posts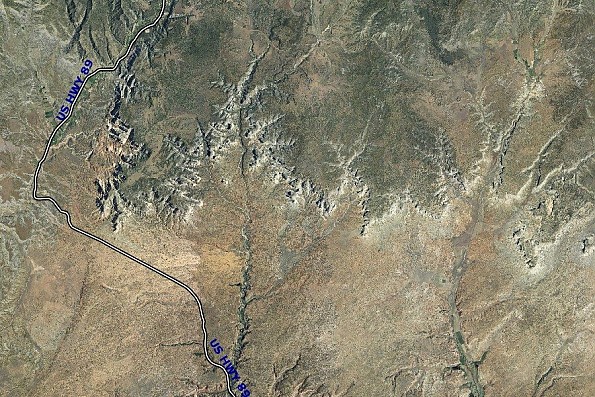 Above is the Gendale Bench left and Skutupah Terrace right, both above the Kanab Creek Canyon down the middle. Hwy 89 is to the west I live about 1 mile from the words on the why in blue.
This winter my laptop goes hiking with me to start my 2013 GSNM research journals about the outdoors in those cliffs between the Thunderbird and Kanab. I plan to be camped out there and stop working maybe in November and go bikepacking and touring again. Notice I said Bike Packing, as my gear rides on my bike and I just pedal and not have any weight on my back beside a day pack of snacks and water.
I will base camp in different places in the inner Kanab Canyon between the widdle are after the cliffs and the top or the image where the chicken foot print as the last main three side canyons come in.
This is a seismic area with many old earthquake faults especially on the Zion side of the canyons.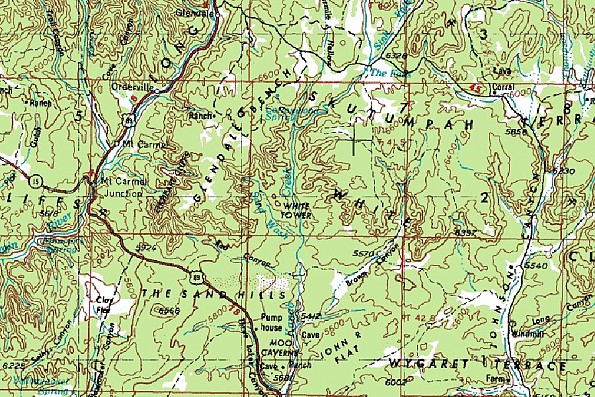 This Topo map is the same as the image above, you can read the various names of the places I plan to explore between November and April when I will come back here to work another summer.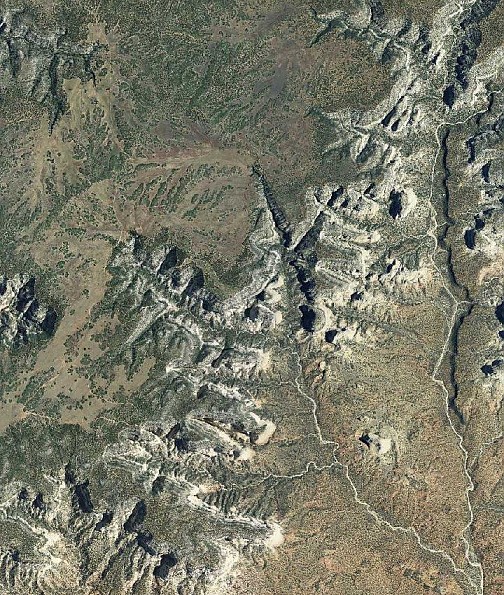 See the Fault line running diagonal across the image TR to BL? Slicing across numerous side canyons may have been Indian travel/hunting routes?
I am finding, making and saving these images as I talk about them and posting them to make my point where I plan to live this winter and early spring. I hope its a good winter this year here with snow up on the Bench and Terrace so I have plenty of frozen water to cook and drink with. There is a steady year round stream in Kanab Creek but I am sure to find places where it disappears beneath gravel bars.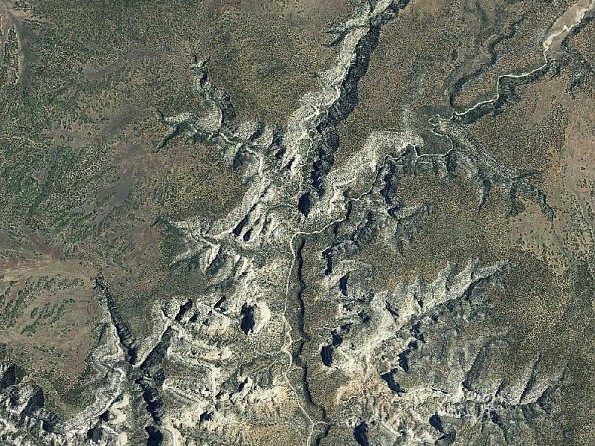 This is what I call the Star or Christmas tree end of upper Kanab Creek. many different side canyons spur off in every direction.
As I start my hike i will be in the north end of the canyon beyond the top of the last image above. I will start where a water fall drops into the canyon below along the Johnson Road just east of Glendale (town).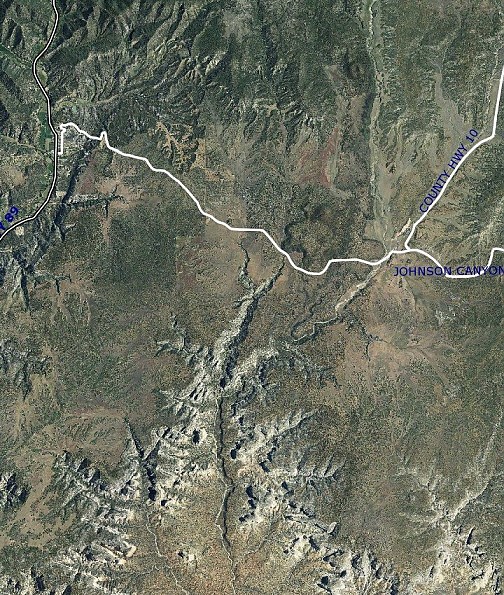 The town of Glendale is at the west/left end of the Johnson Canyon road. The thin road along the top left above is the road I live on and I am just 4 miles south of Glendale.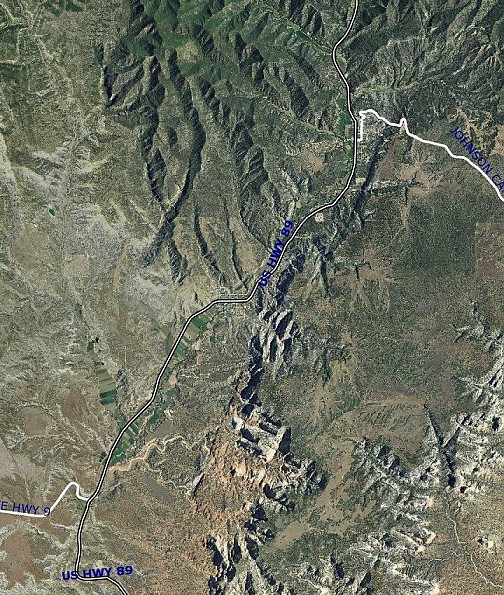 Top right is the Johnson Canyon road going right off Hwy 89 at Glendale. Bottom left is Mt Carmel where ST 9 goes to Zion NP.
I ride the route up and down highway 89 every day to and from when I work.
See video at:
http://youtu.be/33xSClMQvkE  to see my ride, its the first 1:30 minutes of this video drive from Mt Carmel to St 12 thru southwest Utah.