8:56 a.m. on May 9, 2016 (EDT)
GaryPalmer

244 reviewer rep
5,432 forum posts
In about 2-4 weeks I am leaving the job I just got at Family Dollar here in Orderville Utah to cycle on south to Arizona. 
I plan to buy a new bicycle, load it lightly with just my tent, sleeping bag, pad,some light clothes and water bottles and tools and go back west to Zion Nat Park, then south to Colorado City which is on the NW corner of the AZ/UT border, then swing back around east to the North Rim of the Grand Canyon, then down to Marble Canyon and Lees Ferry on the Colorado River at the mouth of the Paria Canyon, then south across Navajo Bridge and down to Cameron on the Little Colorado River, then west again to the South Rim of the Grand Canyon, then southeast to Flagstaff.
A friend who owns a hotel down there has offered me a job whenever I want to come. From Orderville to Flagstaff is 530 miles the way I want to go, I figure about 10 days of riding, plus a couple weeks more of playing tourist and sight seeing at the places along the way, so about 3 weeks here to Flagstaff.
This map link shows my proposed route for my 70th bike tour since 1982.
In October I will cycle on down to southeastern Arizona for the winter from Flagstaff.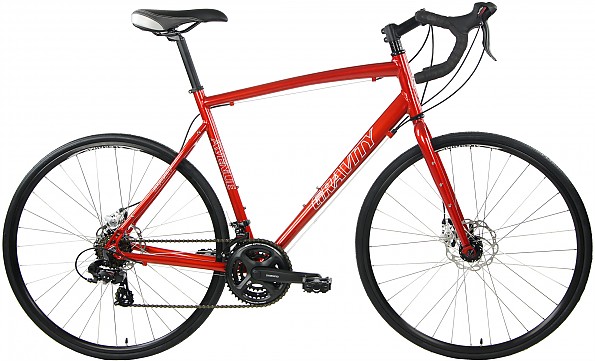 This is the new bike I am ordering soon. Its all aluminum, so very lightweight. The shifters are also the disk brake levers, has 21 speeds and is $400. I will add a rear rack, water bottles and a tool kit and head and tail lights. Maybe an odometer.
In the Grand Canyon I plan to try to do a overnight hike if I can get a standby back country permit.