11:11 a.m. on April 8, 2018 (EDT)
FlipNC

TOP 25 REVIEWER
REVIEW CORPS
3,842 reviewer rep
1,497 forum posts
I thought I would share my plans for my trip across Scotland in May as part of the TGO Challenge for those interested, or considering this in the future. 
I am excited to be going home for the first time in 25 years, and hoping to complete my approximate 190 mile route in two weeks.  Here is a quick look at the route in red overlaid in Google Earth with a map of Scotland.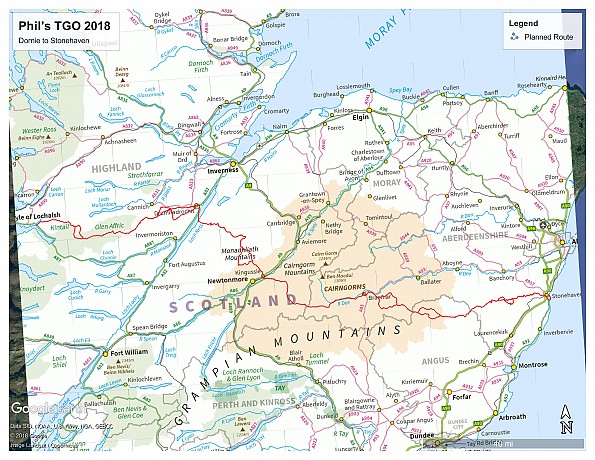 For those unfamiliar with the TGO Challenge, every year approximately 300-400 people sign out at one of 13 starting points on the west coast and cross Scotland to the east coast in two weeks, with an optional large dinner party in Montrose at the end.  There is no prize for speed, finish number etc. – just camaraderie along the way as your path crosses with others through one of the wettest and windiest countries on earth.
Routes are personal (or by group) and vetted through experienced highland walkers.  While you can stay in accommodations along the way, wild camps and backpacking is the intention.  Scotland has an open access law that allows walking and camping on private land as long as you respect the owners and don't camp near residences etc.  This creates an almost endless variation of potential routes.  This also means you can walk across the country, or anywhere else, on your own time – I chose to participate in the Challenge as a good re-introduction to Scottish highland hillwalking.  As a mostly solo hiker I am a little reserved about the amount of people, but hoping dilution on different routes will solve that and allow a good balance of company with peaceful walks.
To get into the TGOC you first have to apply and your experience is checked. Scottish highland experience is strongly suggested but not required.  I owned up to not having much, but did mention a week of day hikes in the early 1990s, plus growing up as a wee lad walking in the hills with my grandad…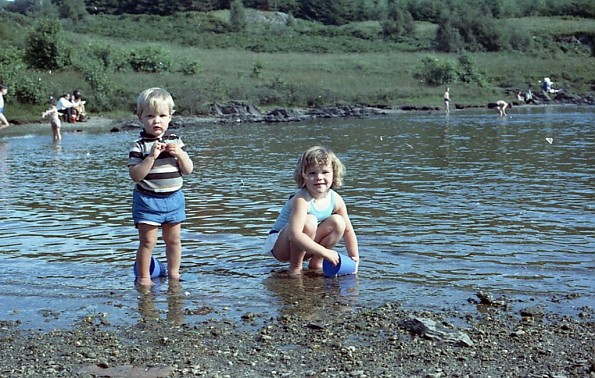 that's me on the left on the shore of Loch Lomond…not the highlands or hiking but we don't have many photos from back then!
After being accepted through a lottery drawing in November, I spent a lot of winter evenings piecing together trail and off-trail sections that met my goals (castle start and end points, and a couple of old haunts and landmarks along the way).  At a small cost for what it was worth I used Routebuddy software to combine OS maps (Ordinance Survey – UK version of USGS maps but much more frequently updated) and aerial photography to develop the route. Some great advice from my TGOC vetter (himself planning his 20th crossing) resulted in only a couple of changes to the route and some advice on missing trails etc.
My planned route will start in Dornie near Eilean Donan Castle on the west coast,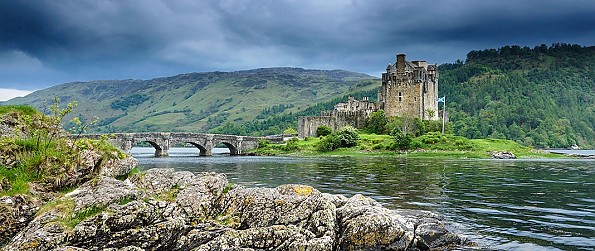 A first night camp at the top of the Falls of Glomach will be a grand start to the trip…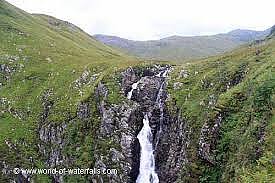 Then a hop over the hills to follow Glen Affric for a while...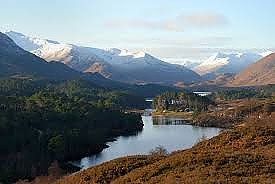 Then along or above Glen Urquhart passing through Drumnadrochit on Loch Ness not far from where I was born...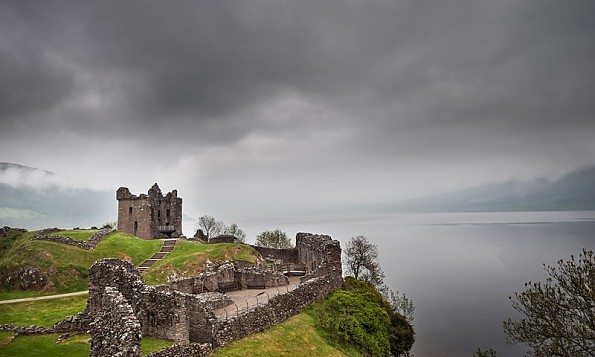 Note that I have few remaining relatives in Scotland, not sure if this is a distant cousin...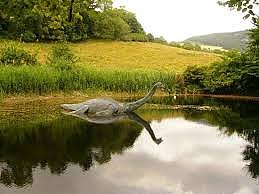 After a ferry ride over Loch Ness (the only non-foot transportation allowed), I'll cross the Monadhliath Mountains...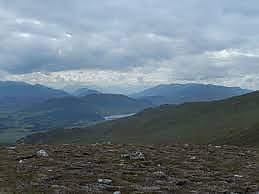 Pick up supplies in Kingussie and head up Glen Feshie...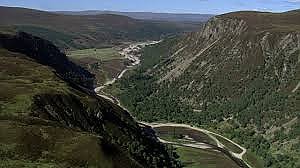 A few days later another highlight if the weather is behaving…walking the rim of Lochnagar...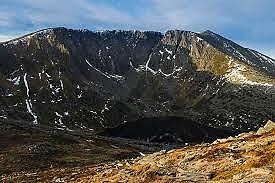 and then some gentle hills to close things out ending at Dunnottar Castle near Stonehaven on the east coast.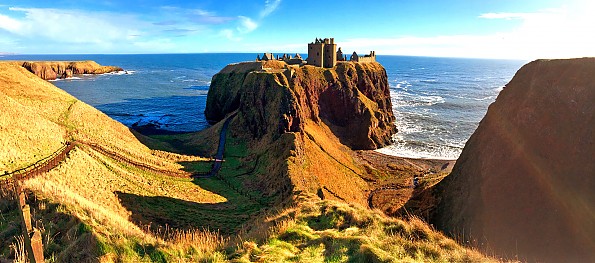 There is a bunch more scenic spots and route details along the way but too much to load up here.
All told around 190 miles - a low route (advised for first timers in the Challenge) with less than 30,000 feet of elevation gain, but I have included options if I am feeling good to climb some more hills along the way as long as the weather cooperates.  There are two nights in hotels (with diversions to pubs) at resupply points and the rest (11) wild camps.
I may upload some photos at a few stops, but will definitely work on a trip report after I return!
P.S.
Work and life have conspired against me lately on the training side of things so I hope I will be able to complete the route.  To help keep me motivated and do some good along the way, I have set up a couple of fund raising sites for two causes close to my heart for different reasons:  Rheumatoid arthritis which my late mother (from Glasgow) suffered for 40 years, and ALS which we are currently helping my father in law tackle.  If you feel like helping out, any size donation is appreciated but not expected.  Both charities are very efficient and funnel a lot of the money into research. 
Thanks!
Hiking to Cure Arthritis
http://racingforacure.org/campaigns/hiking-to-cure-arthritis/?usr=hikingshtick
ALS One Dollar Difference:
http://webnc.alsa.org/site/TR?px=7771186&fr_id=13138&pg=personal