11:16 a.m. on April 24, 2018 (EDT)
LoneStranger

TOP 10 REVIEWER
REVIEW CORPS
9,215 reviewer rep
1,529 forum posts
Since the Boys From Texas are breaking our tradition and not coming up this year I decided to do something bigger instead. I've reworked the itin from my 70 mile, 2015 BSP/IAT loop by sewing on some parts of what I used to call my annual trip of a lifetime loop and created this ~90 mile monster.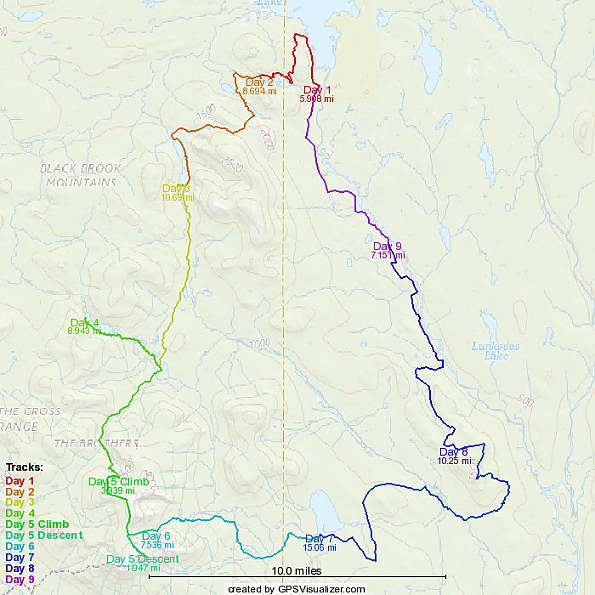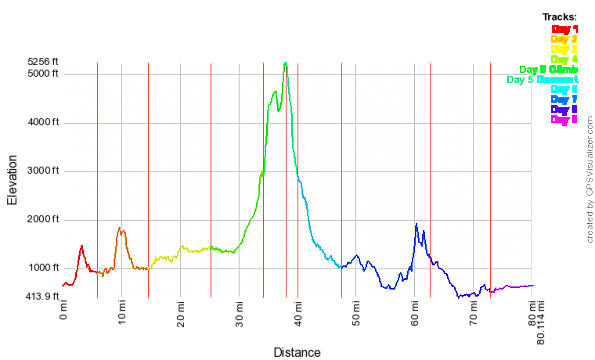 The possible 10th day is in case of high water on the big crossing which adds 8 miles to a 14 mile day. The map and profile are of the hopefully 9 day route. Starting with the 2015 route I added a swing to the West for a night on Wassataquoik Lake, then a night a Davis Pond followed by the trip up to and across the tablelands to the Mountain. After a night below the summit at Chimney Pond the previous route is rejoined for the trip up the IAT.


I'd been trying to lure Pat into coming up and doing this in September, but WY is his destiny :) Shortly after that became clear I noticed that the sites needed in Baxter for this loop were all available, one after another in sequence, for dates in June. Much like an out of control monster, the magical Fall Color trip has turned into an early Summer Mud and Bug festival. Reservations have been made and long range weather forecasts are being monitored.
I can't imagine anyone but me thinking this is a good idea, but my reservations do allow me to add companions if I want. Dates are hard coded and you'd need wheels because I'm taking the scoot if I go alone. Pre/Post trip accommodations as well as number of post trip lobstahs can be negotiated.
PM if interested because a lot of discussion would be needed about just how terrible this fun trip might be :) No whining except about being too happy is one of my most important rules!