GaryPalmer
238 reviewer rep | 5,434 forum posts
8:20 p.m. on May 2, 2018 (EDT)
I will be starting to work on the north rim of the Grand Canyon starting next week on the 8th, the rim opens the 15th of May and closes the middle of October. I will be a kitchen utility worker, doing prep and washing dishes.
I will try to post every week new trip reports for my day off hikes and camping trips. Wifi is limited and only two places to get online, at the employee dining room and the Bright Angel Lodge.
Leaving tomorrow riding up with Co-workers from Flagstaff. I will be staying outside the park until Monday camping in the national forest as I cannot arrive at the housing until May 7th. I will be camping near Jacob Lake AZ 45 miles north of the rim and lodge area.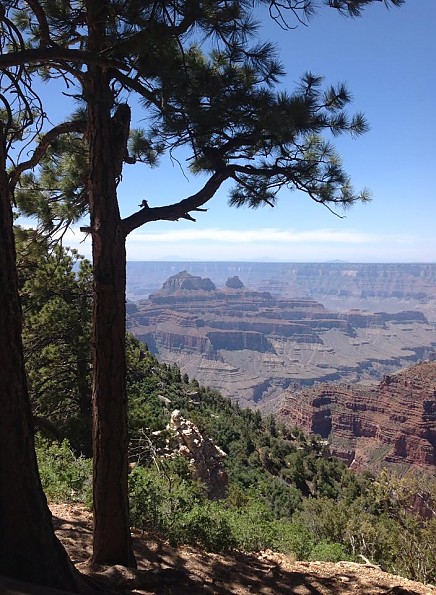 View from the north rim looking south at the canyon and south rim about 10 miles away
Look for my weekly images and trip reports as I day hike and do some back country camping trips along the rim and inner canyon.