GaryPalmer
238 reviewer rep | 5,434 forum posts
11:41 a.m. on July 29, 2018 (EDT)
In two weeks I am cycling from here in Jackson WY to Florence Oregon.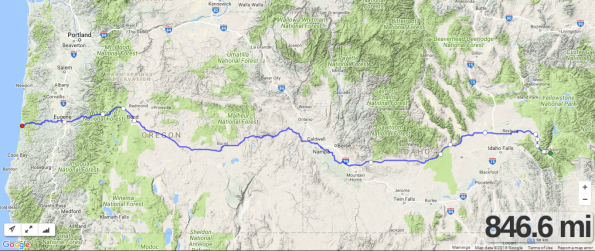 I chose the flattest route I could, being I am riding my recently bought Fat tire cruiser bike with just 7 gears.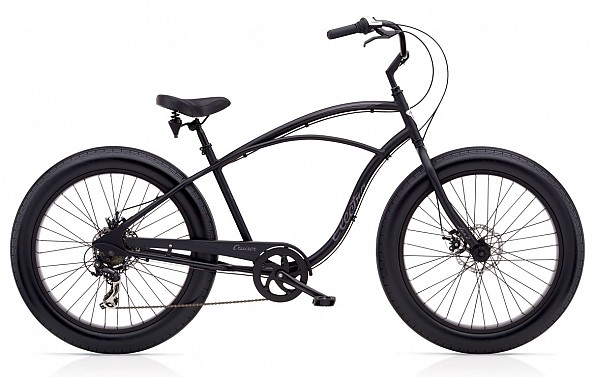 My bike looks like this, except mine is a grey chrome color.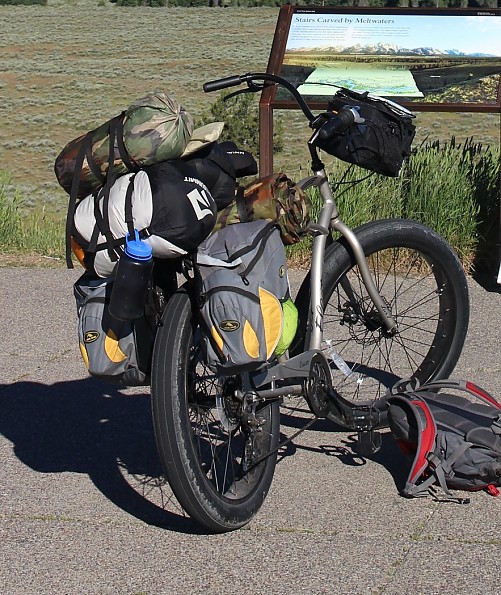 This is my bike loaded during a 80 mile ride I did around Grand Teton Nat park and Jackson Hole in early July.
I plan to go a little lighter on this trip to the Pacific coast. Just my tent,sleeping bag,pad,stove/cook kit, water bottles, bike tools. Plan to shop at Dollar stores as much as possible. 
Saved about $3000 in the last couple months working and I will be getting my social security every month.
After I reach the coast, plan to maybe go up to the Columbia River and see some friends in Portland, then head back south to cross the Golden Gate and on south to Arizona.
Plan to leave in two weeks from today on August 12th.