GaryPalmer
238 reviewer rep | 5,441 forum posts
11:38 a.m. on November 9, 2018 (EST)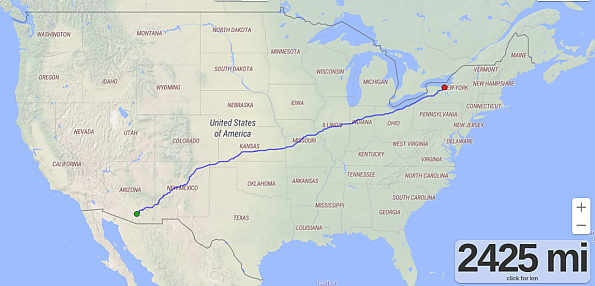 I am considering cycling from Tucson to upstate NY. Starting in the spring, which here is early in the year.
Question, to those of you who live between eastern New Mexico and western NY, when do you think the weather would be warm enough to head across the plains. Not too cold and windy. Wonder which way the average winds blow in spring, would I be fighting headwinds or get pushed down the road?
Plan to take about 2 1/2 month at the most, 30 miles a day.
I have been turing in the west for 36 years, tired of all the mountains to pedal up, time for some flatter lands.
I grew up my first 16 years of life in Sodus NY, Jan 1956 to May 1972. My parents moved to SW Arkansas when I finished the 9th grade. I have been back to my hometown twice, once in 1977 when I hitchhiked 10,000 miles around the USA and again in 1983 when I bicycled 7000 miles around the USA.