10:06 a.m. on November 22, 2019 (EST)
GaryPalmer

244 reviewer rep
5,429 forum posts
I am back in my winter home of Tucson, AZ. Been here since mid-October, I was in Flagstaff from early August to mid-October and worked in Zion Nat Park in June/July. 
I ride my newest bicycle now a Fat Boy Raleigh 27 speed mountain bike.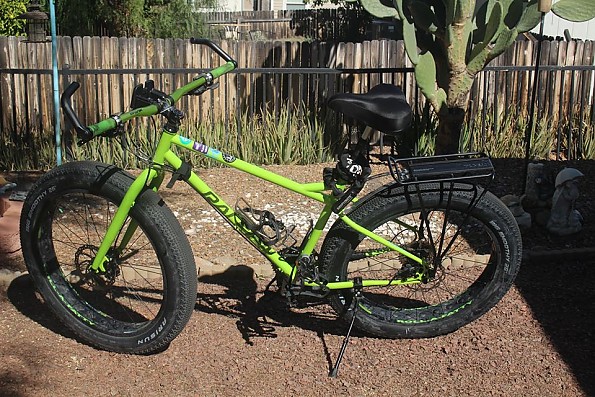 I bought it in Flagstaff in early August. Below is what it looked like when I had it loaded to tour, I lived on it from August in Flagstaff till late October here in Tucson, until I moved into my new place here. I rent a room in southeast Tucson near Saguaro Nat Park East.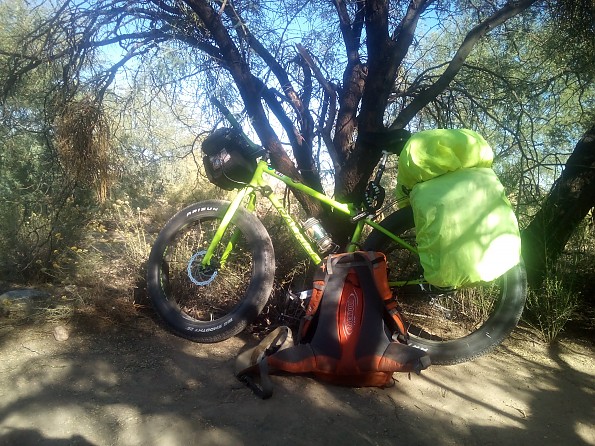 In midlate February I am leaving Tucson heading down to Tombstone, and southeastern Arizona, then to and across New Mexico, Texas, down to Brownsville to the mouth of the Rio Grande. Then along the Gulf Coast to see a friend near Corpus Christi. Then northeast to where I went to high school in Hope, AR. Then east to Greenville MS and up the Mississippi River to its headwaters in northern Minnesota and to Portage on the Canadian border and maybe ferry to Isle Royal. Then back down along Lake Superior and around to the Upper Peninsula and down thru Michigan, then around thru to the grain country  of the mideast to New York state to my birth home of Sodus, on Lake Ontario, then perhaps on to Maine. Then maybe back to the west to Wyoming and Washington and down thru California and back to Arizona by next November.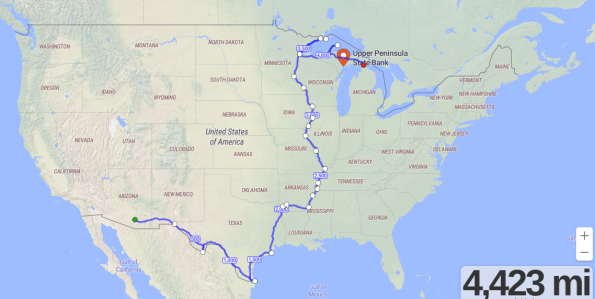 This map show my initial route to upper Michigan from Tucson.