12:03 p.m. on May 12, 2010 (EDT)
GaryPalmer

244 reviewer rep
5,276 forum posts
If you are looking for something new to do this summer? Head to southern Utah and avoid the crowds in Zion NP which is just to the west. See the Barracks in the East Fork of the Virgin River, also called the Parunuweap. The link below tells all about it with some pictures.
No NPS permits are required and there is plenty of water and camping sites along the way. The East Fork is often referred to by locals as the Little Brother of the main Virgin Narrows in Zion.
I have hiked it mainy times since first discovering the area whike working for the Thunderbird Best Western at the junction of 89 and 9, just south of Mt Carmel Utah.
While in the area, ask at the Thunderbird Motel about and also hike a few other less well know slot canyons like Red Hallow, Spring Hallow and upper and lower Sand Wash, also called upper and lower Red Caves. It is all part of the eastern section of the Grand Staircase Nat Monument and the White Cliffs, which can be seen justeast of Mt Carmel Utah.
Below are some of my shots from the Parunuweap...
Near the main head of the east Fork of the Virgin River near Mt Carmel Utah looking east at the White Cliffs.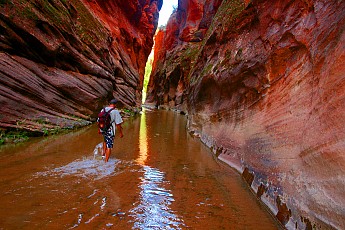 A narrows section on the East Fork of the Virgin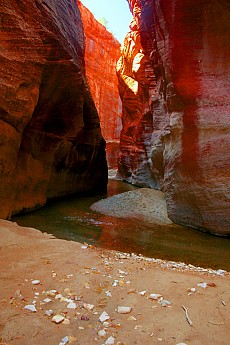 Canyon walls twist and turn as the canyon grows deeper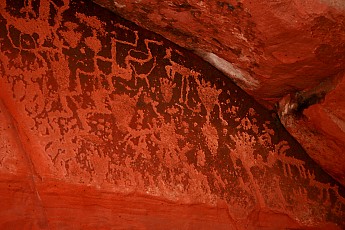 Ancient indian petrigyphs on the walls of the canyon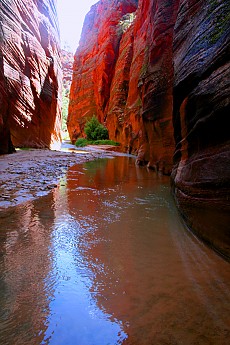 More narrows near Poverty Wash