5:29 p.m. on June 26, 2010 (EDT)
GaryPalmer

244 reviewer rep
5,256 forum posts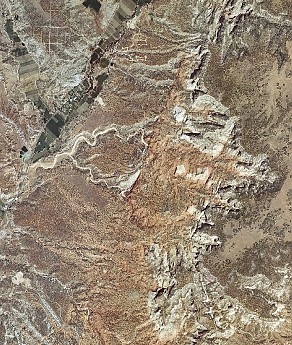 In the center of this mapcard aerial photo is upper and lower Sand Wash. Mount Carmel is just to the left in the lower end of the green valley coming down from the upper middle. The two washes begin at the edge of the sandstone that is to their right. At that point there are two different but very simular slot canyons.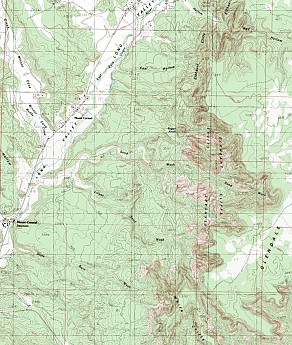 This is the top map of the same place. Both Upper and lower Sand Wash and slots start on the Glendale Bench, the flat nearly 2000 foot higher plateau to the extreme right.
There are many mini slot canyons along this whole side of the Glendale Bench. Up at the top of the topo on the right is Red Hollow just outside the old Mormon town of Orderville.
All the canyon land east of Mount Carmel on the west flank of the White Cliffs (part of the western edge of the Grand Staircase Nat Monument) are beautifully eroded lil canyons with Ponderosa Pines, Pinon pine, Juniper,Cedar and desert scrub, cacti, rattlesnakes,lizards and indian ruins.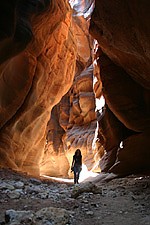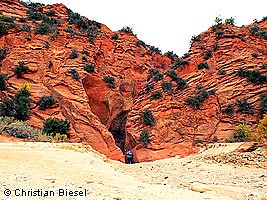 Entrance to Red Cave slot canyon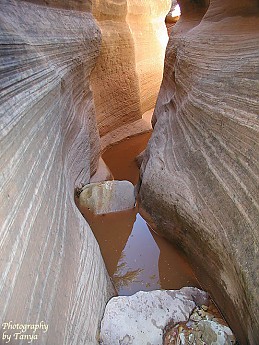 Photographed by my friend Tanya Mulligan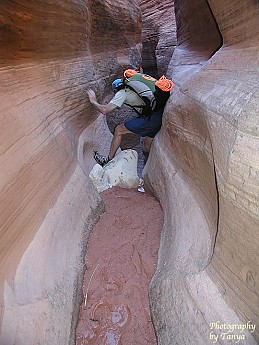 Navigating a rock barrier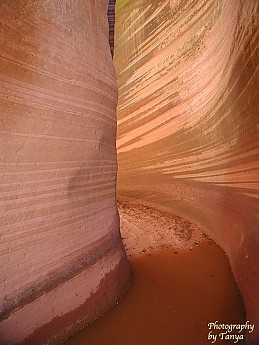 Layers of ancient sand drifts shown in the slot canyon walls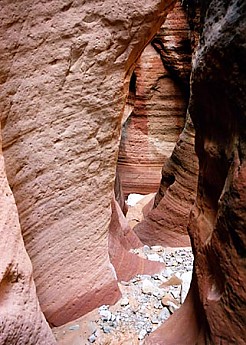 Stony floor of Red Cave
So if you find yourself driving towards Zion from Kanab or Bryce, stop in at the Thunderbird Best Western at the jct near Mt Carmel and ask for directions to Red Cave, Spring and Red Hollows, all withing 10-30 minutes walk from US89.