11:27 p.m. on October 9, 2011 (EDT)
Rick-Pittsburgh

1,711 reviewer rep
3,962 forum posts
So I started out from the northern end of the LHHT this time. Needless to say it was wet as you will see. Sorry if the beginning photos were a lil "fuzzy."
My cam bit the dust on this trip so I had to get a lift off the mountain(thanks for the lift off the ridge hun,) snag up a new one, and get back up there.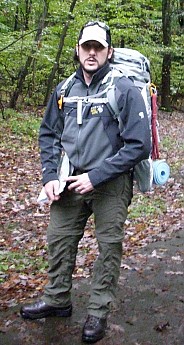 The northern trailhead.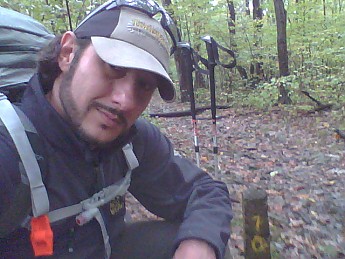 I am a happy hiker, can't you tell?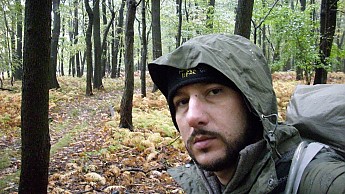 The higher I got the more it was coming down...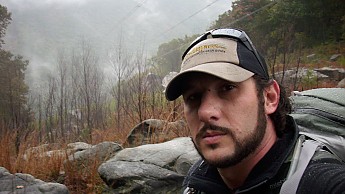 I posted this on another thread(random sightings) that I have going on. Just an odd place for someone to tee off.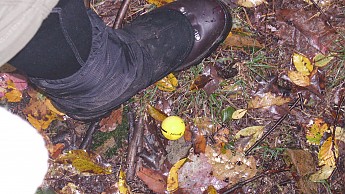 Patrick, I found one of those stacked rock thingies(cairn) to climb. Hmmm, I may need some gear for this one. ;)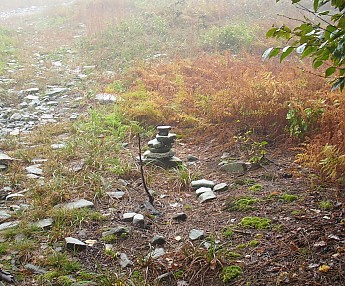 Still cloudy lol.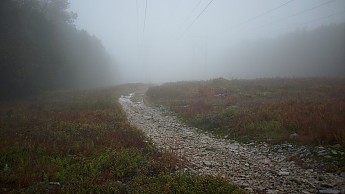 Ooooh, the white stuff...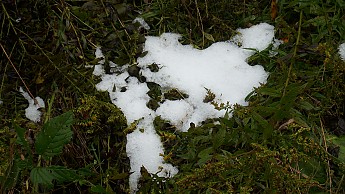 Guess what? Its still raining...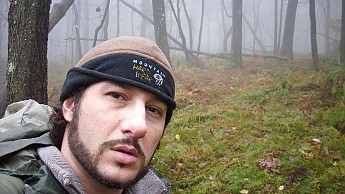 At this point and time my cam bit the dust due to moisture problems I previously mentioned so off the mountain I came to snag up a new one.
So far for a point and shoot I really like it. Its water/shock/dust/and freeze proof. The rest of the trip was taken with this cam.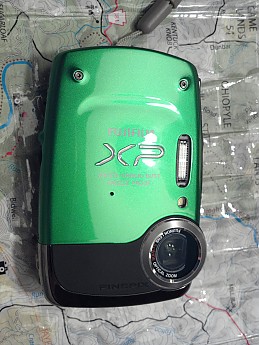 So I get back to the trail and the sky is alot clearer. I also instantly made a new friend on the trail. All 5+ ft of him/her. :)
...and now posing pretty for the pic.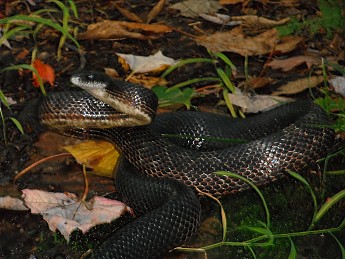 I managed to stumble across this and thought it was pretty neat.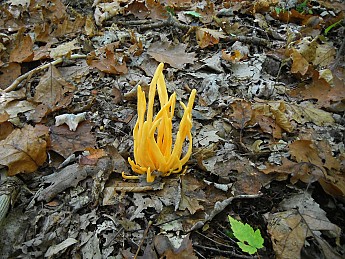 From above one of the many passage ways...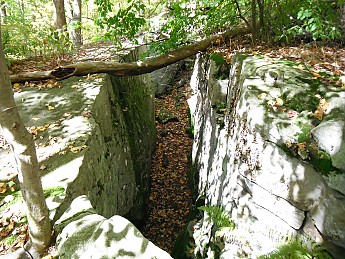 A few vista shots...(panorama)
Made another friend...
A few shots of the "lake in the woods" as I refer to it. 
The land that the Smurf's built has color? Who would've thunk it?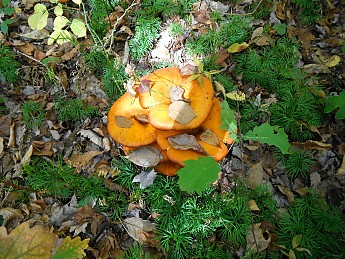 This is another one of my favorite spots on the trail to stop and "veg out."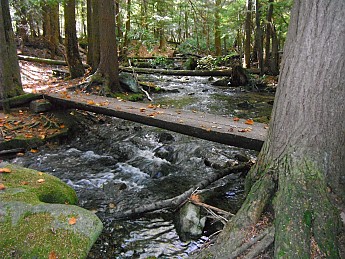 More rocks in "Rocksylvania." Go figure.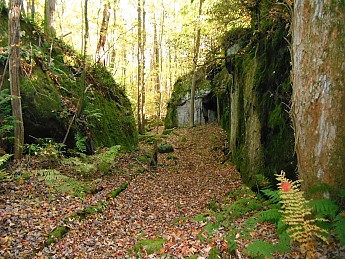 I think its safe to say the ol Scarpas are getting a workout.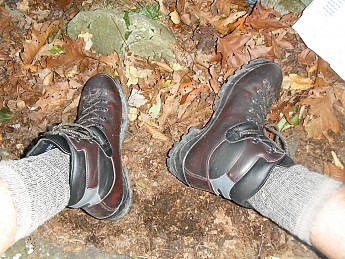 Sugarloaf Mountain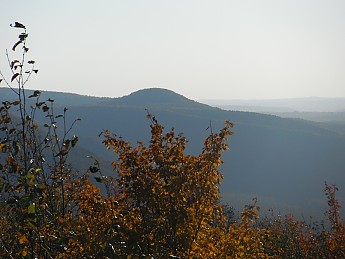 Another vista shot...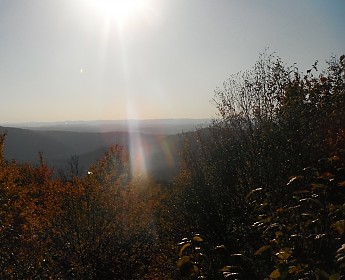 A burst of color.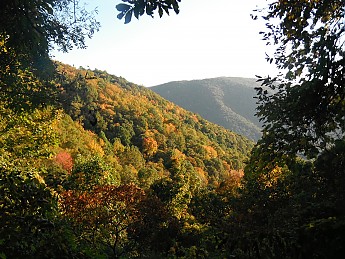 A shot from ridge to ridge.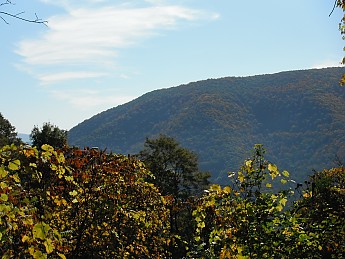 Caught this shot on my way down.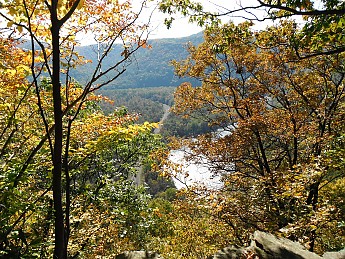 Mile marker 1... Once again thats a rap folks.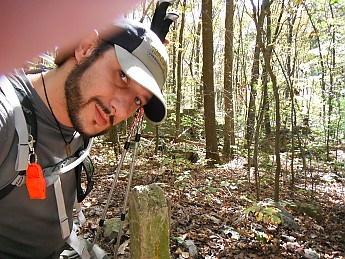 At the end of the trail is this vehicle. I really want it in the worst way.
Over-all it was a great trip. Well except for the whole camera issue...
So while I waited for my wife to come snag me up from Ohiopyle(she wanted to finish watching the Steelers game) I figured I would shoot a few shots for those who have never been there. I have a really nice panoramic shot of the falls but for some reason it won't let me post it but anywho...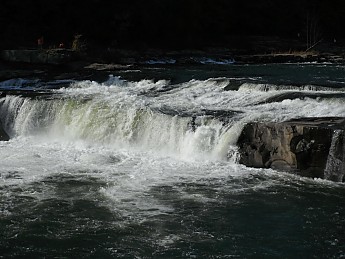 Not quite sure why someone would choose this spot to fish from... Hey Brian, "risky behavior?"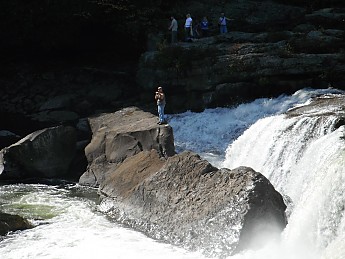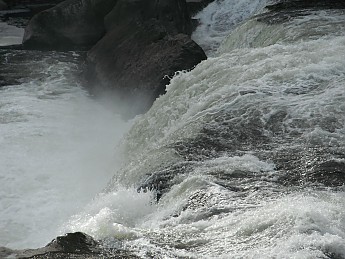 Natural water slides.

Thanks for taking a look. I will have another one for you all in the winter. :)
Happy hiking.