12:31 a.m. on December 18, 2011 (EST)
azrhino

38 reviewer rep
395 forum posts
I got couple of unexpected days off work so put together a quik Solo trip into the Superstion Mtns. After 3 months on the shelf I finally got to get out again. It felt good to get the pack on again and be beat'n down the trail.
Finally got to field test some new gear too.
Salomon Quest GTX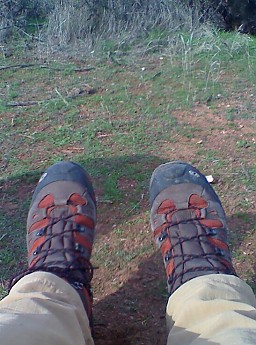 MH Mountain Tech Jacket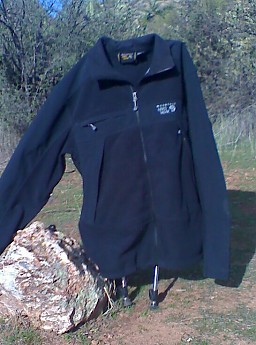 SD Ridge Runner 30 and Therm-a-rest Neoair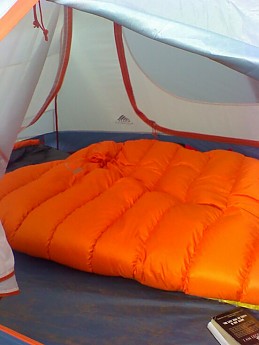 And most important piece of new gear to be tested....... my new plumbing!  I cant post any pics of my new arterial stent but trust me its there.
Trip was a short one, about 9 miles round trip but man did I enjoy it. With out getting all sniffling and sappy I gotta say I truely appreciate these trips alot more now.
Weather was great temp wise, Hi about 60 low about 40. Wind got a bit harry at night tho. From around 11 pm thru 4 am I dont know what the wind speeds were but my little Kelty was a flex'n and a bow'n big time! Was probably the worst wind Ive ever delt with in a tent before, was surprised it made it thru the night. So safe to say not much sleep.
Just a few pics from the trip, forgot to pack the camera so took these with my phone(works better than the camera half the time anyway)
Headed out on the Dutchman Trail 104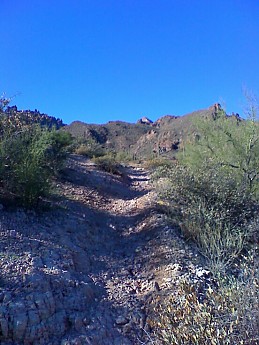 took that for aprx. 2.5 miles towards Miners Needle (left corner)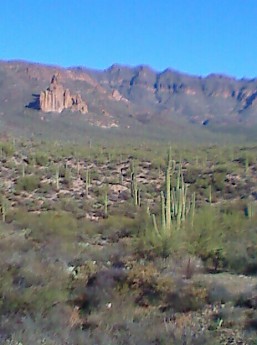 just a few pics from along the way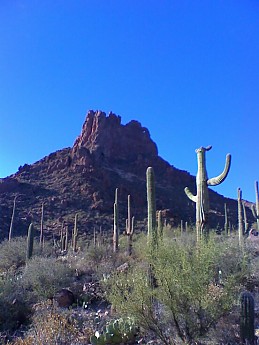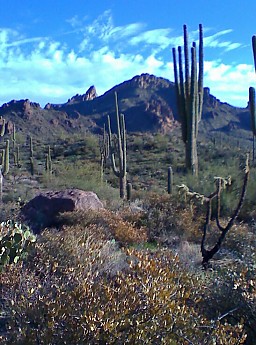 We had alot of rain recently so there is plenty of water around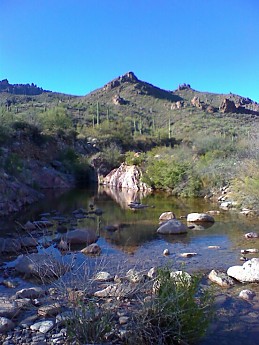 I make over to the Miners Needle and catch to Coffee Flat trail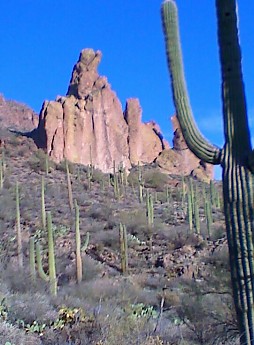 from here Im afraid Im gonna run phone Bats dead so no more pics...... OK one more from in the morning on my way back to camp from a exploratory hike. Its kinda hard to see it but that blue speck in the middle is my tent.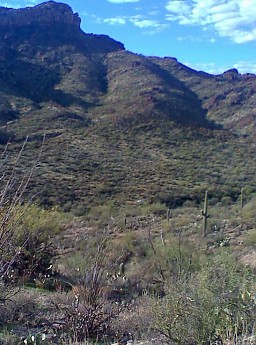 Other than the gale force winds trying to destroy my tent it was an excellent well needed trip. Im very happy with how all my new gear worked.  Boots are comfy and give good traction in the rocky and sandy deserts. Jacket did a wonderfull job of keeping the wind out and the warmth in, very comfy too. Sleeping pad, my first air mat for packing......OMG why did I wait so long. Didnt real get cold enuff to test the SD bag, but was warm with zipper undone alnight.
And best of all ....... my new stent worked flawlessly! Well guess thats kinda being Captain Obvious since Im able to write this report :)