GaryPalmer
238 reviewer rep | 5,434 forum posts
5:22 p.m. on December 27, 2011 (EST)
Sunday Christmas day I bicycled to Gates Pass and went on a dayhike climbing some different points and sightseeing the area.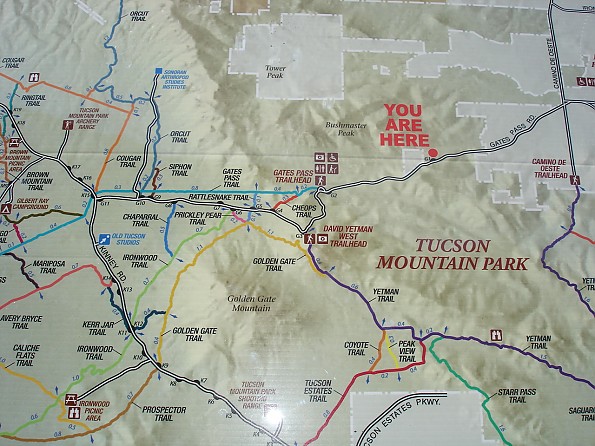 Tucson Mtn Park map. I was at the point shown "You are here" on my way to Gates Pass near the center of the map above.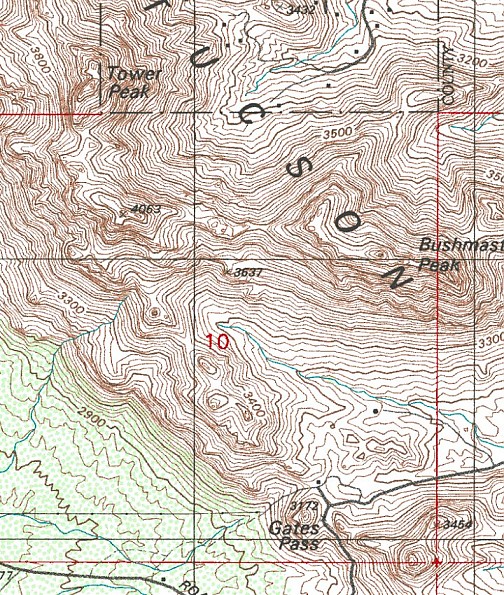 I rode my bike to Gates Pass on the lower part of this map and then day hiked to Tower peak along the ridgeline above and left of the pass. I came back down the saddle between Tower Peak and Bushmaster Peak and down the creekbed. I found the Tortiose shell in the dry creek bed(wash).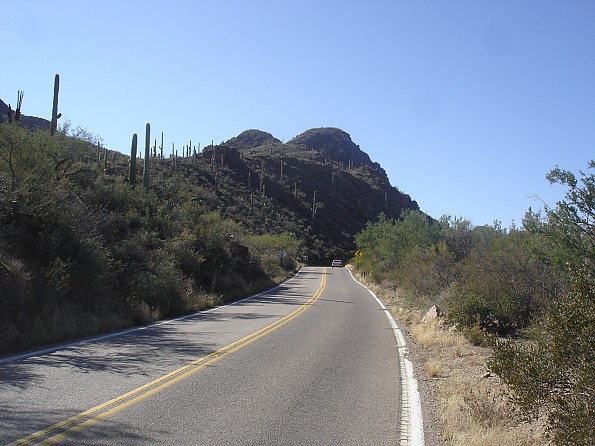 Looking towards Gates Pass area with two un-named 4500 foot peaks ahead
Looking back the way I came towards the Catalina Mtns with Tucson in the lower part of the saddle and the two unnamed peaks.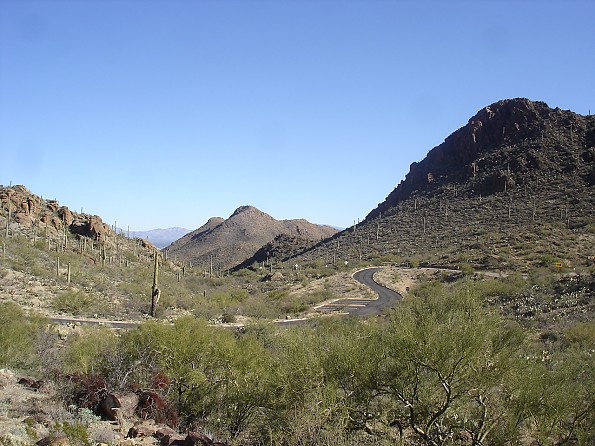 Gates Pass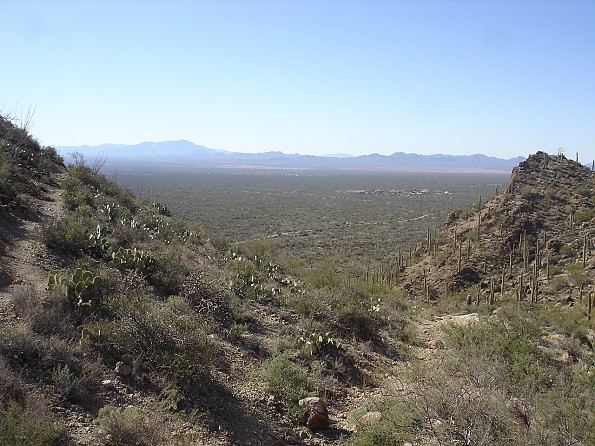 Looking down towards the Tucson Range on horizon and Old Tucson (a western movie set below right of center)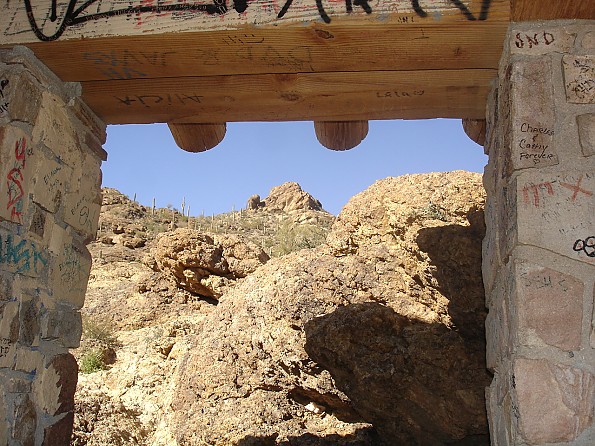 Tower Peaks from a look out stone building along the trail I took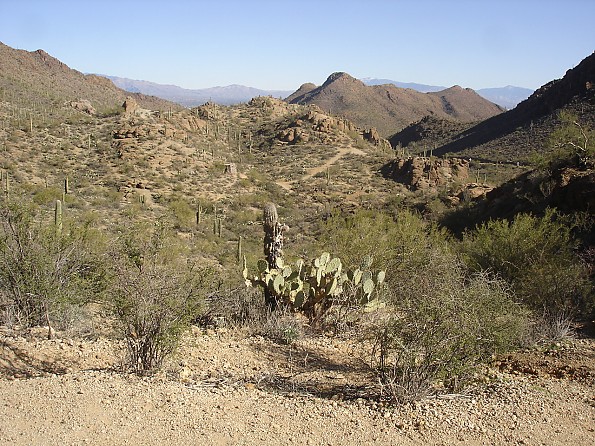 Cactus and the Rincon peaks in distance to the east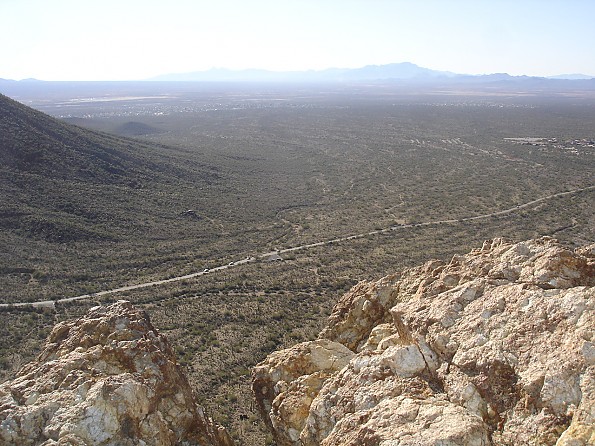 View west from Tower peaks with highway to Old Tucson below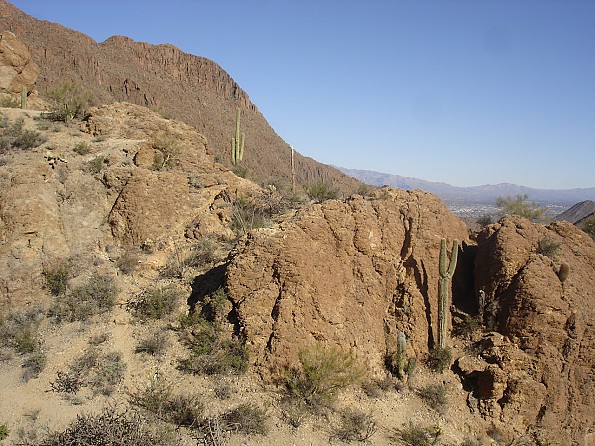 Volcanic Tuff rock and saguaros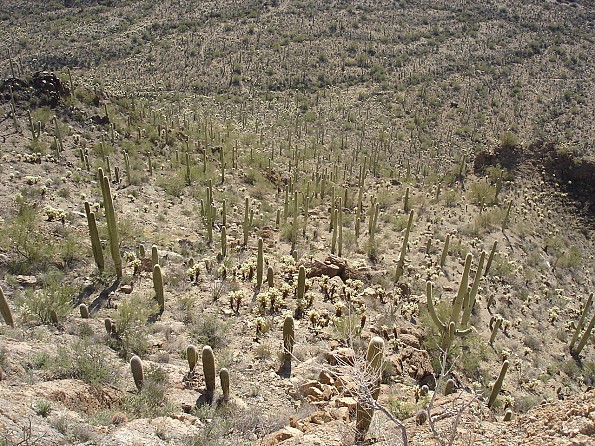 The area was surrounded by Saguaro forests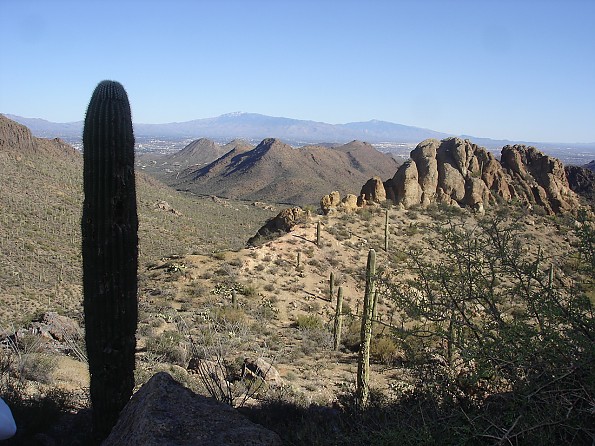 Looking east from Tower Peaks at the snow covered Rincon Mtns beyond Tucson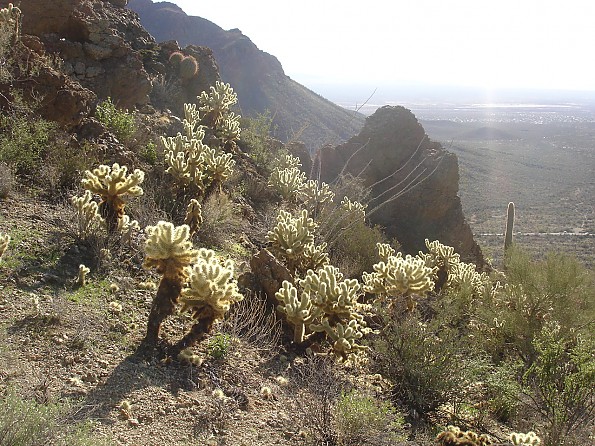 There were Cholla (jumping) cactus too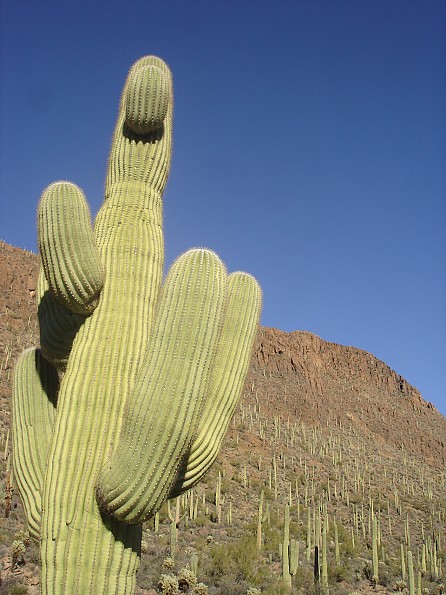 Close-up on a Giant Saguaro with many arms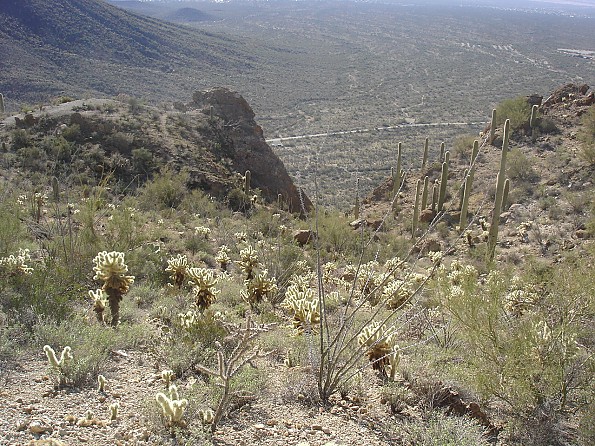 More Cholla and Saguaro cactus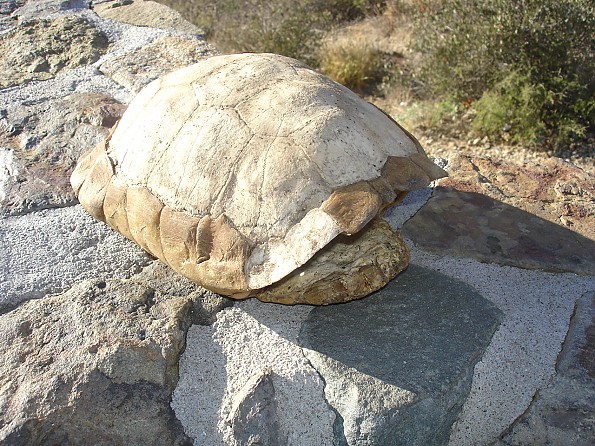 A Desert Tortiose shell I found along a wash I hiked. Its pretty big at about a foot long by 9 inches wide. Most of the upper scales had eroded off.  I carried it back to the Gates Pass overlook and left it on a wall for others to see.
It was a great warm Xmas day. Temps were around 70 degrees.