.ghost.
129 reviewer rep | 142 forum posts
7:55 p.m. on April 7, 2012 (EDT)
I just got back from a 3 day trip in Cumberland Gap.  
Outside the visitor center: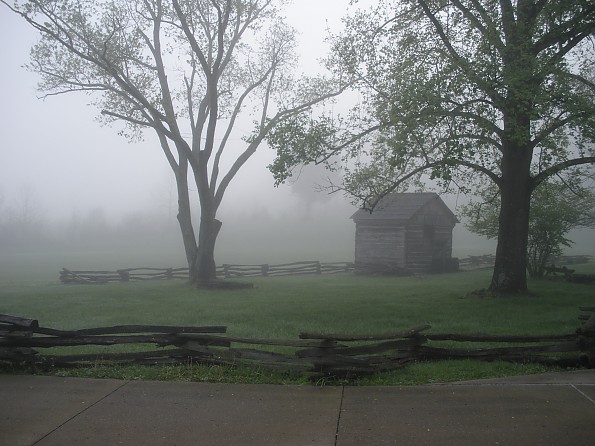 Driving up to the Pinnacle parking lot and Ridge Trail trailhead: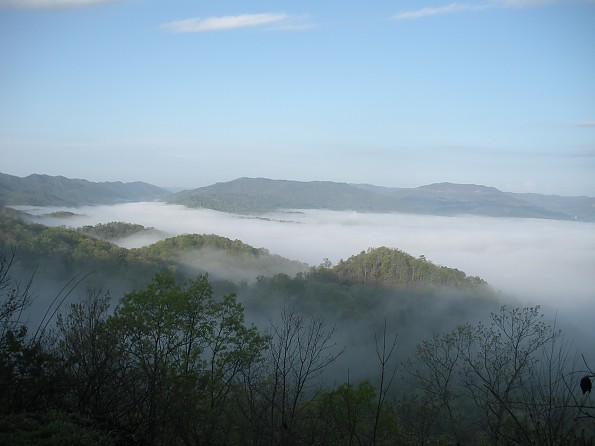 From the "pinnacle".  The depression in the lower right of the photo is the saddle of the gap, where the original pioneers of what would become the western frontier (allegedly) first passed through.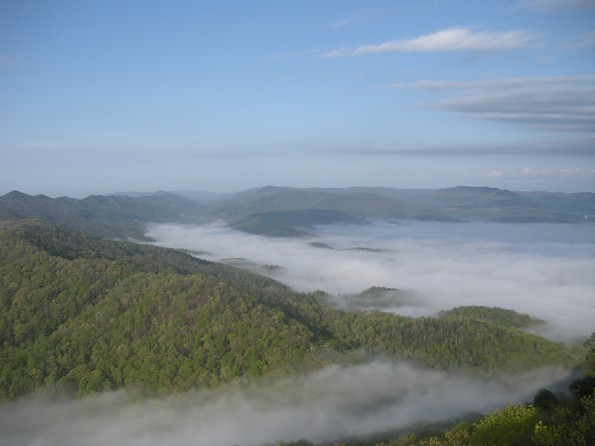 Looking down from the trail not far from the trailhead: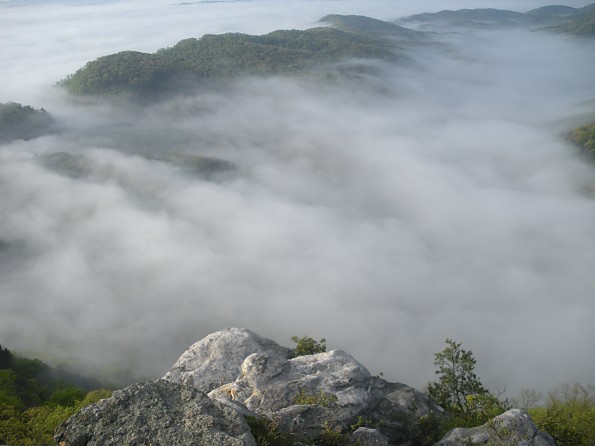 View of the valley: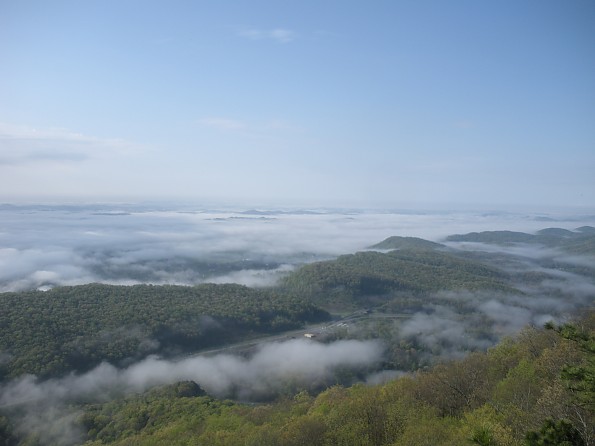 I'm a sucker for a decent kit shot: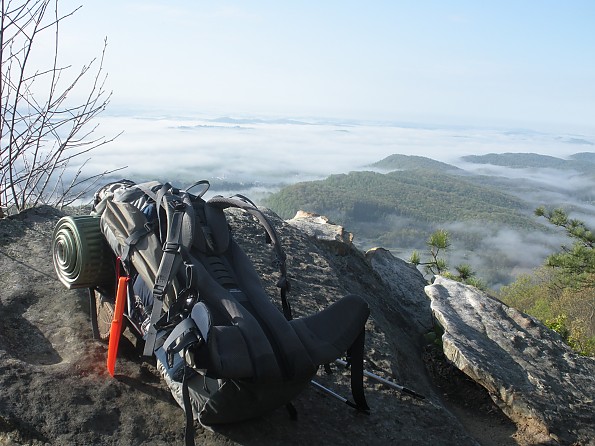 Damp and lush: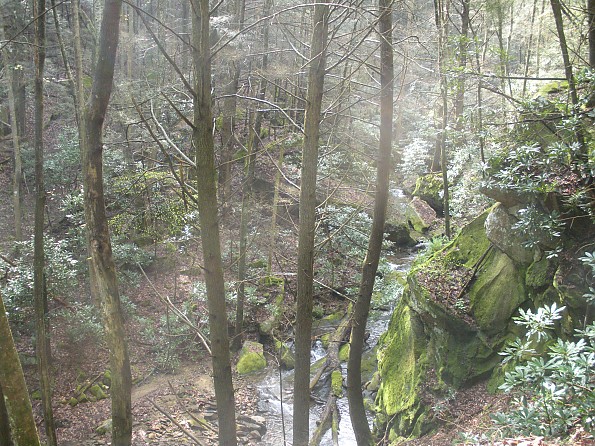 Looking down: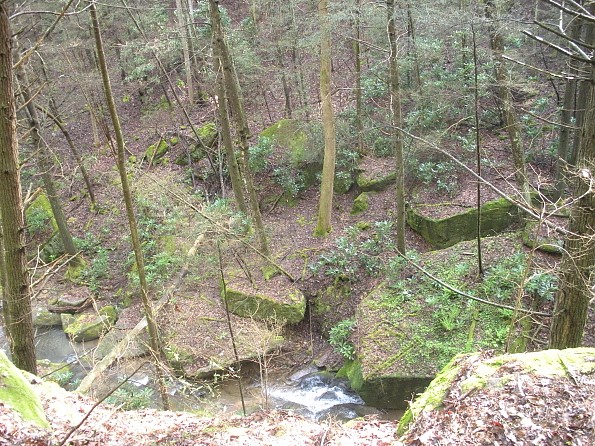 Missed the Rhododendron bloom.  I was a little hopeful I would catch it due to the unseasonably warm temps.  Alas, it was not to be.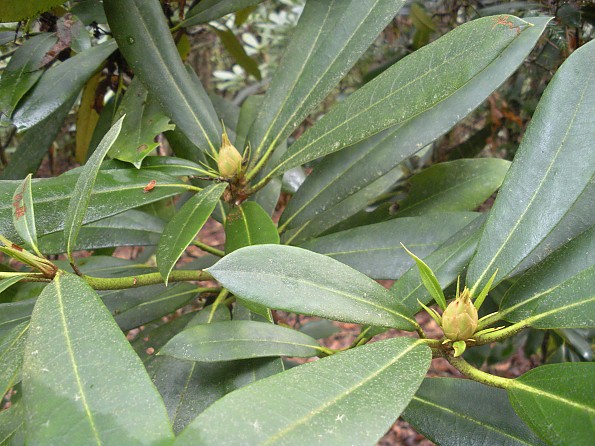 Trail photo: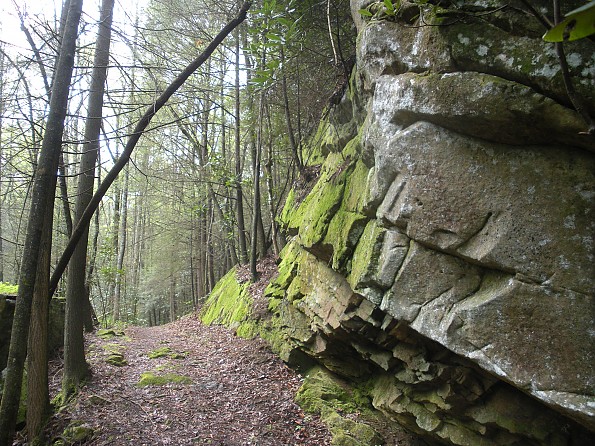 Camp the first night at Gibson Gap: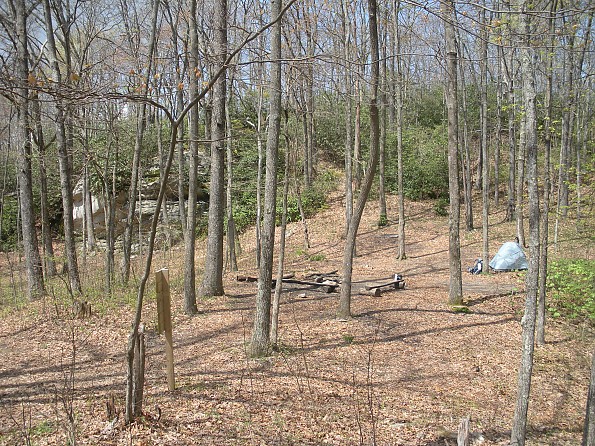 Another shot of my little tent: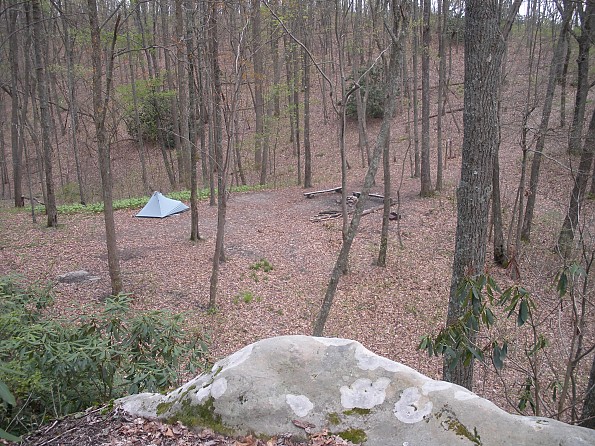 These guys were everywhere: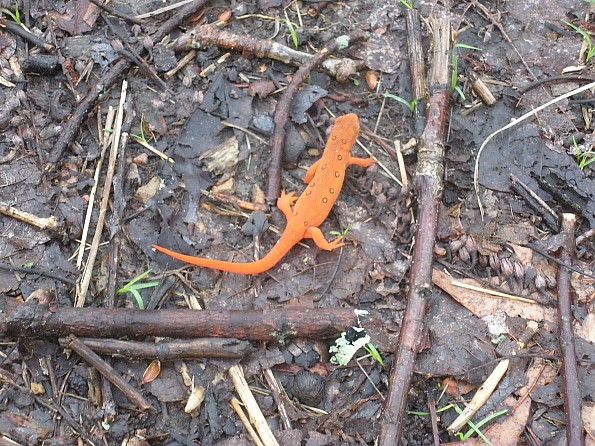 Fog retreating: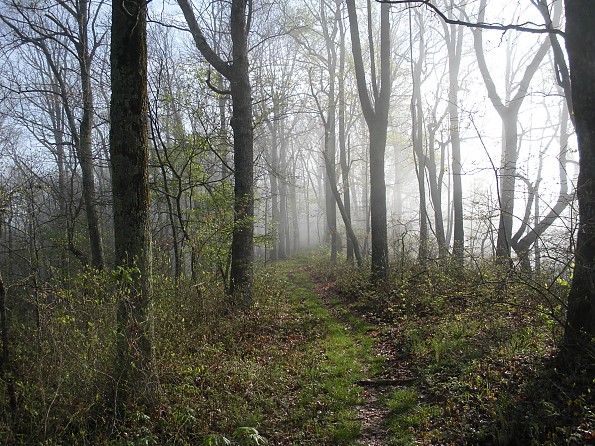 Rocks and rhododendrons: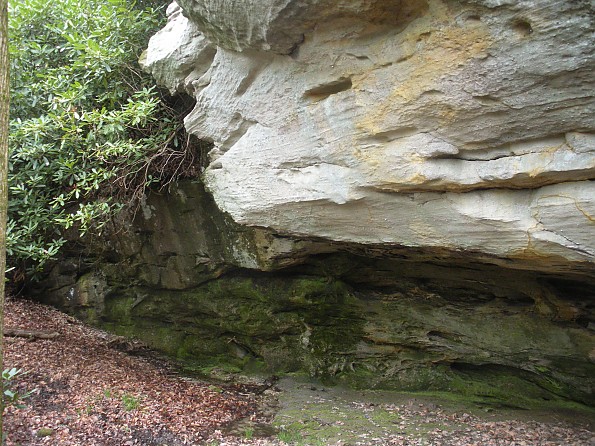 Traps?  Pens?  Leftovers from the Hensley settlement: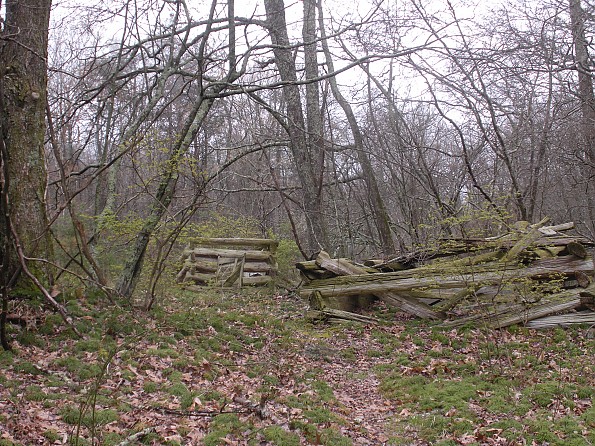 Fog getting thicker: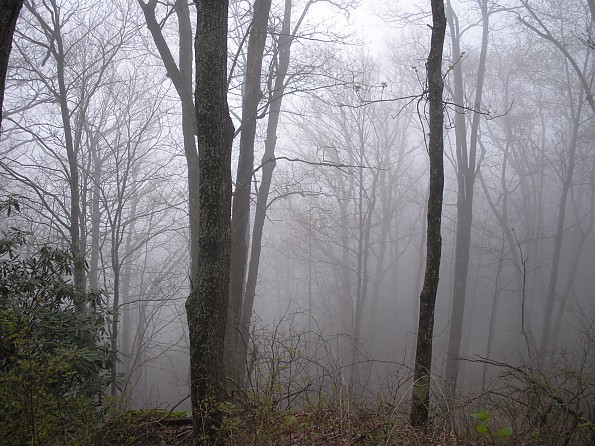 Camp at White Rocks: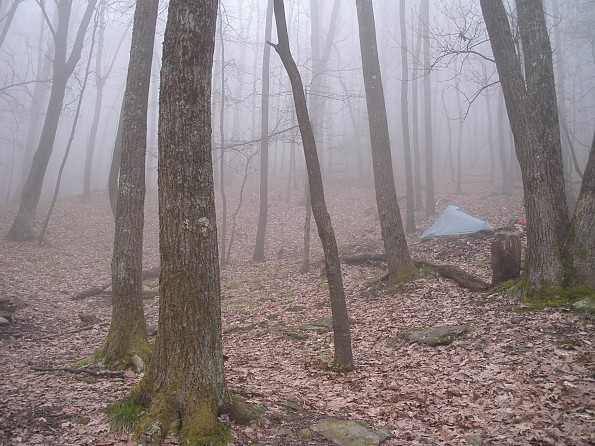 Valley floor from White Rocks: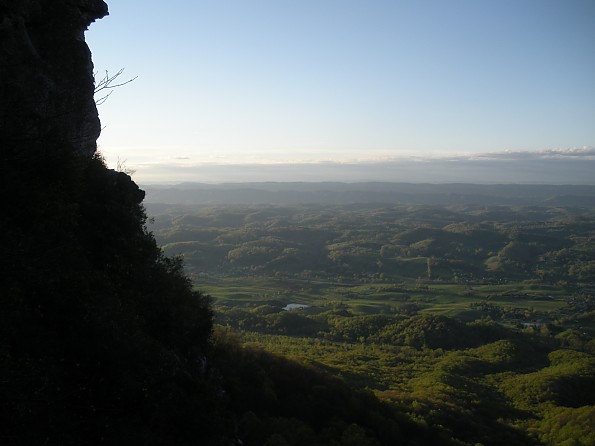 Another Shot of the valley below: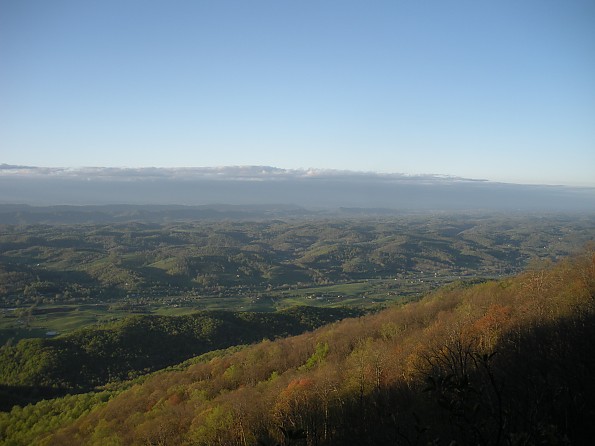 Sand Cave: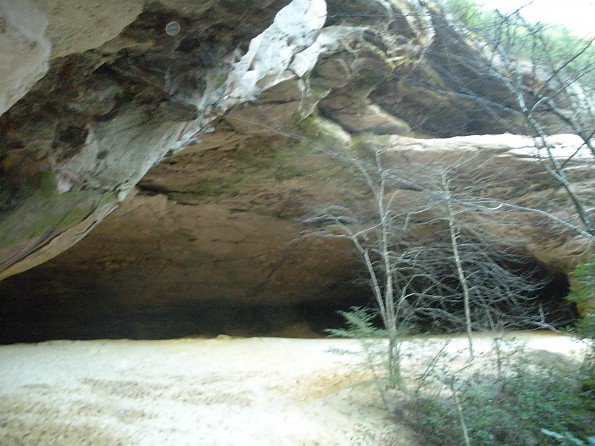 Small waterfall at Sand Cave: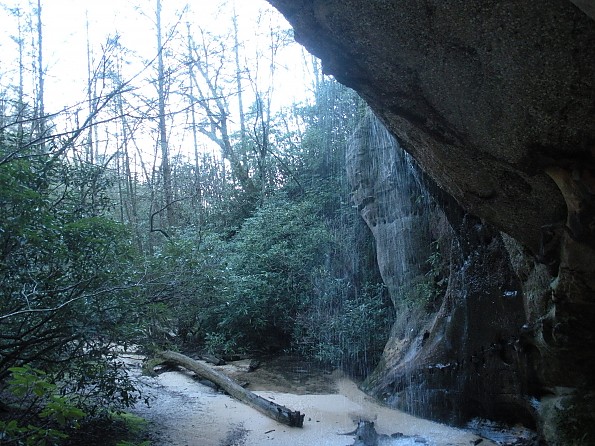 Spring: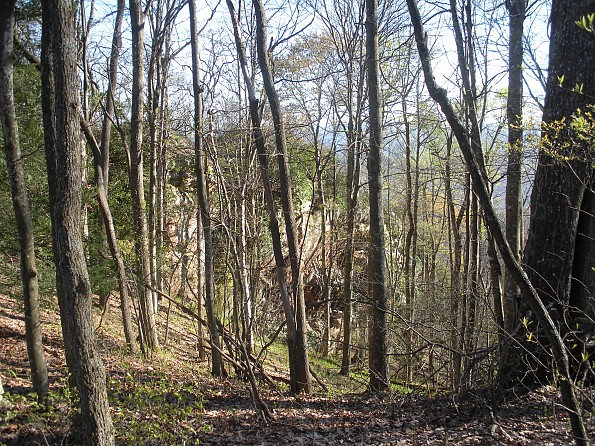 Digging the sunshine: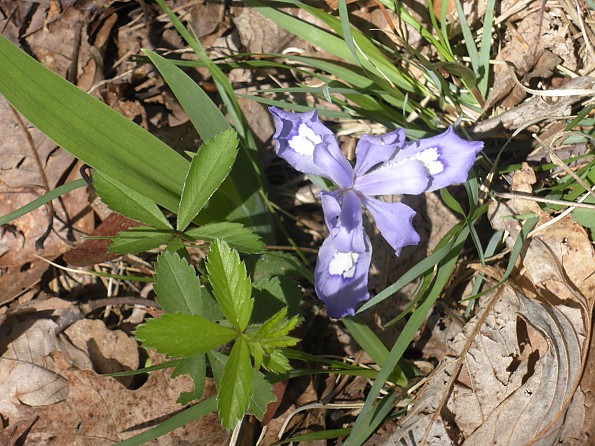 Great little trip.  First day I hiked from the pinnacle on the Ridge Trail to the junction with the Sugar Run trail.  I took that down and back up again.  The Sugar Run trail reminded me a lot of the Road Prong trail in the Smokies, just on a smaller scale.  Once back at the trail junction, I took the Ridge Trail to Gibson Gap.  Great little campsite with a spring close by, views over the nearby ridge, and a nice little rock overlook.  10 miles or so?  The next day I headed out along the Ridge Trail.  The fog got thicker as I went on, and by the time I reached the junction with the Hensley settlement spur trail, I was pretty well enveloped.  I camped that night at White Rocks.  11 miles that day I think.  The last day I checked out the White Rocks overlook and Sand Cave.  I was actually planning on spending at least one more night in the park, but I decided early on to just make a go for it and try doing the whole thing straight through, so I just did it, 20 miles in all.  The first 15 were great, the last 5 weren't.  This park allows horses on almost all of the trails, and I was lucky to have gotten out earlier in the year.  The trails weren't in too bad of shape, but I wouldn't try going back much later in the year.