6:39 p.m. on April 9, 2012 (EDT)
Patman

3,278 reviewer rep
2,320 forum posts
This trip was coordinated with my trail friends Bob and Jerome from Alabama. I've ran in to these guys (unintentionally) about four times since last summer when we met on the AT in the Smokies. So this time we actually planned a meeting!
Even though it's relatively close to me I had never been to Shining Rock wilderness. Though I was tempted to try and night hike in last Friday after work, I decided to be cautious and wait for the folks who knew the area. I'm glad I did; I would have had a hard time finding the trail head in the dark! So after meeting up with Bob and Jerome in Waynesville, NC I followed them to the wilderness. Jerome was still recovering from a severe shin splint and decided to shorten his route and meet us at a certain camp spot. The route across the Art Loab trail would take us over several 6000 + peaks and we would stay over 5000 for most of the trip I think.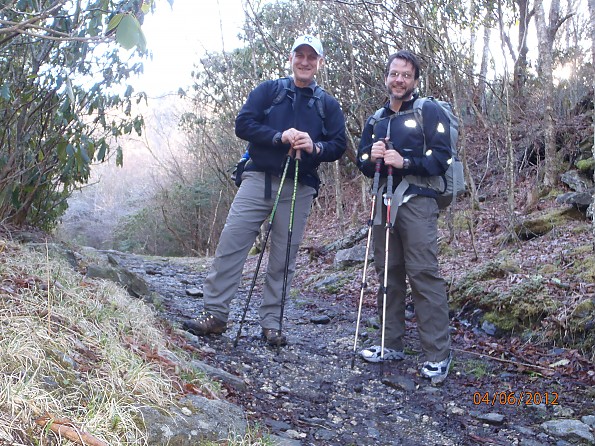 So Bob and I start up the Flat Laurel Creek trail from HWY 215 in NC. I've been experimenting with footwear and for this trip I'm going with Brooks Beast running shoes and my custom orthotics. I know, I know, these are not trail shoes at all.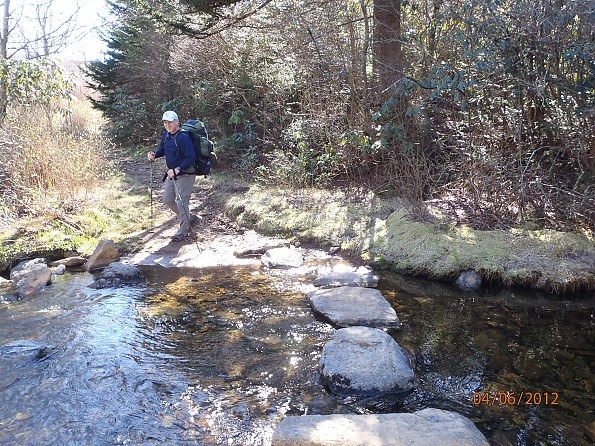 Flat Laurel Creek trail was short but beautiful! I could tell immediately that this new place was different than what I was used to even though it isn't that far away from my normal haunts.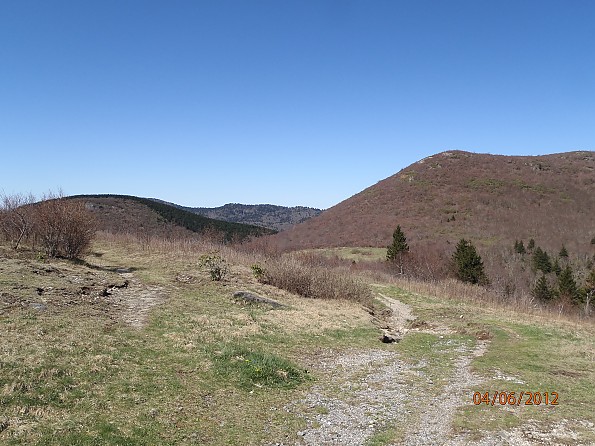 Our first stop of the day was Sam Knob (the peak in the right of the photo is one of two peaks on the knob).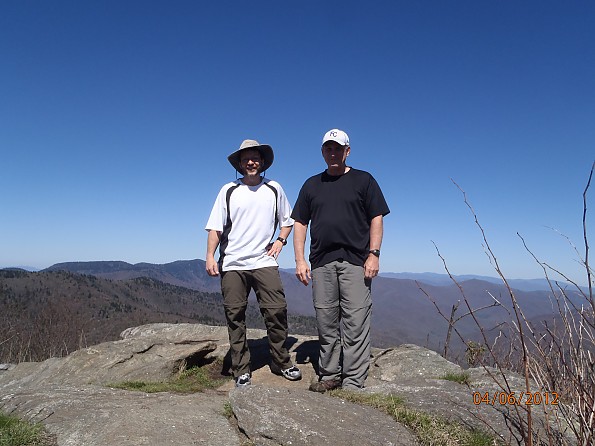 Here we are posing after summiting Sam Knob.
After leaving there we took the Art Loab spur trail up to Black Balsam Mountain.
And here I was on the Black Balsam summit. The road visible below me in the distance is the Blue Ridge Parkway.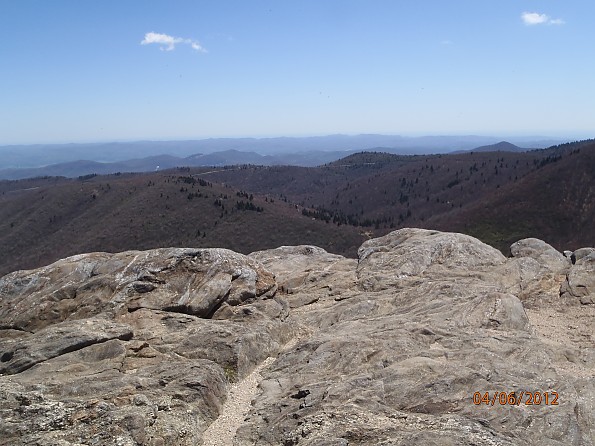 And here was the view from the next peak; "Tennent Mountain" at 6040 feet.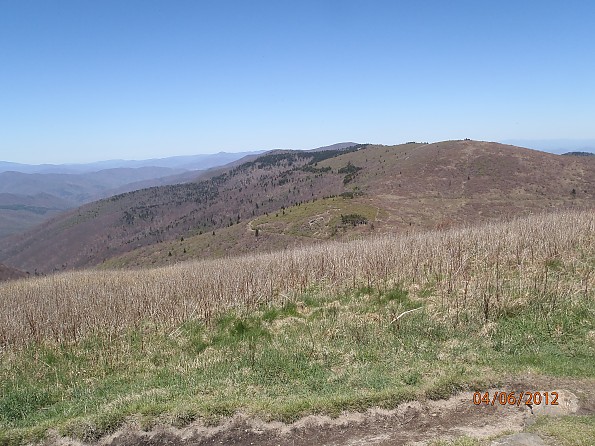 Like other open areas I've hiked a few times before, the distance was deceiving up there. It looked like stuff was close but it took a while to get there!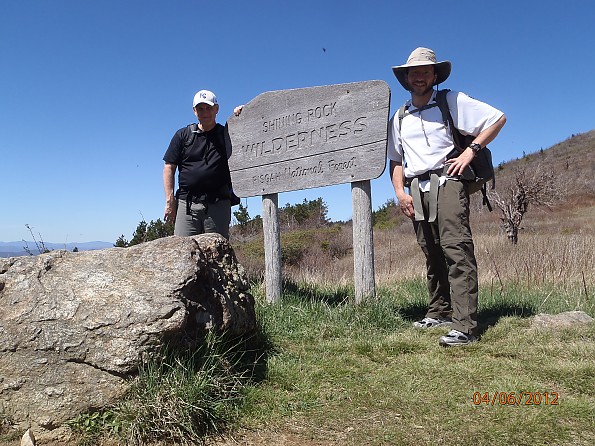 We had to pose by the Shining Rock sign. That sign was one of the few signs of any kind around that place; that may have been the least marked area I've been to that is "established". I was glad someone was showing me around. Had I been alone I would have gotten off on wrong trails many times over. (no joke)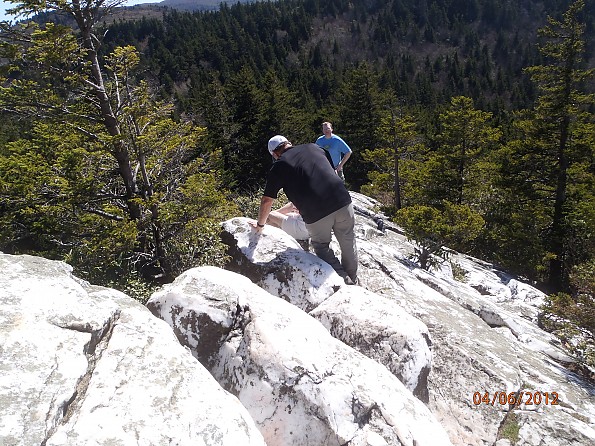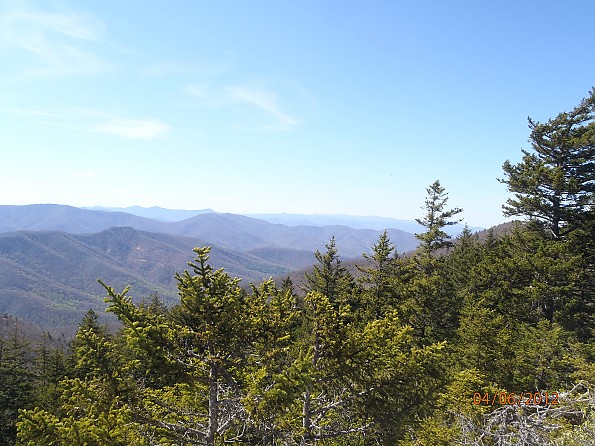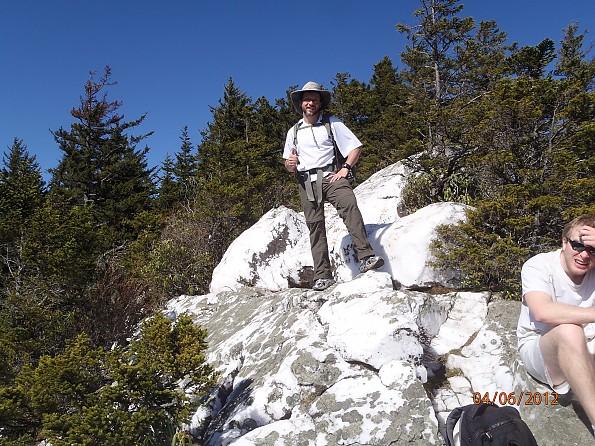 After meeting Jerome at camp we decided to do a bit more hiking and Bob took me to the actual Shining Rock. (a large area of quartz)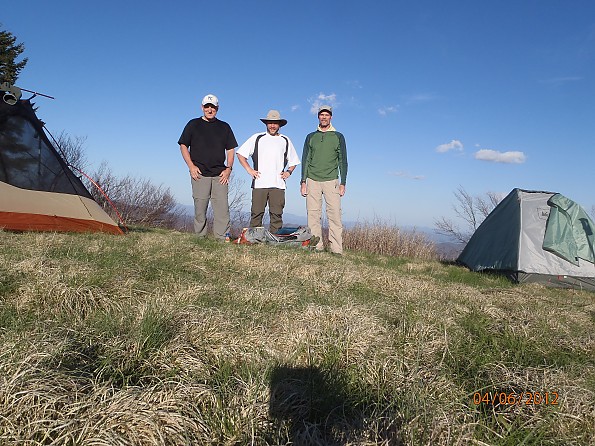 And here we are (Bob, me, and Jerome) at the chosen Camp of "Flower Gap".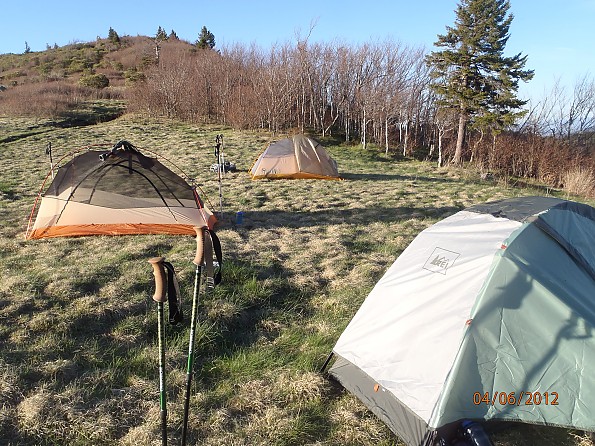 Obligatory tent shot.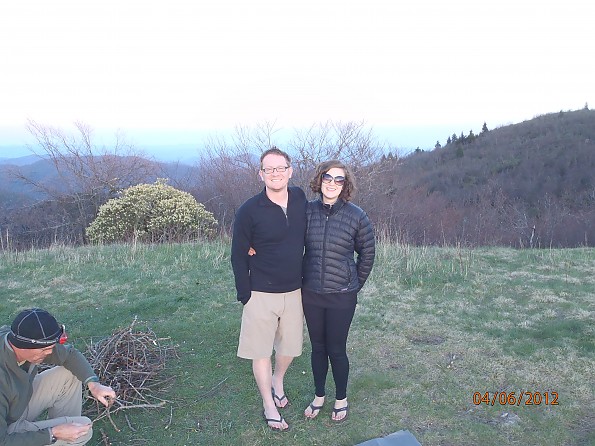 We were joined by Jeremy and Jenny for dinner; believe it or not these fine folks were also from Alabama! Freaky ...not just Alabama but the same city as J & B (and meeting on a North Carolina mountain). I was the odd man out from Tennessee.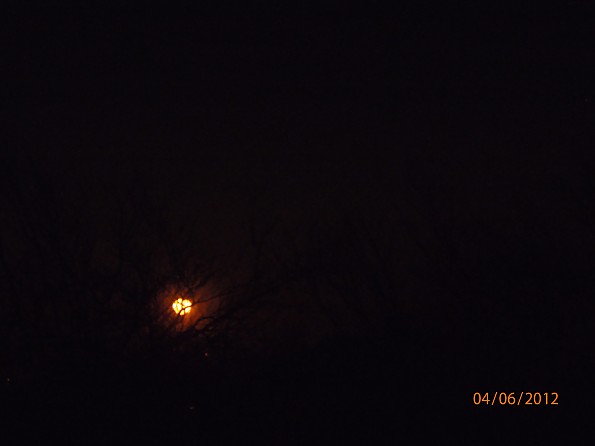 Ah, but the moon rose in splendid Tennessee orange. :)
DAY 2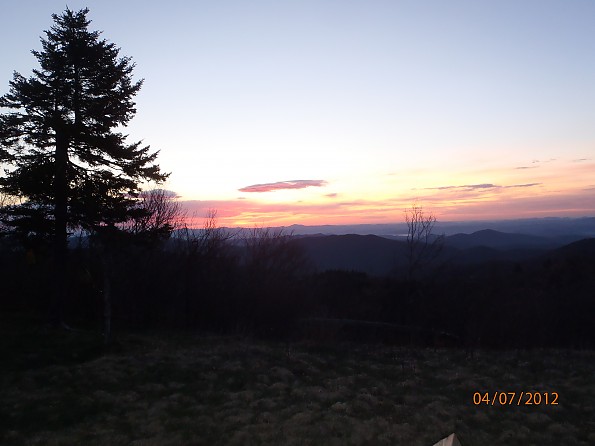 This was sun rise from my tent spot.
Jerome got me up to see the International Space Station that morning about 6:34 AM as it was briefly visible. Lol, you get the coolest experiences when you surround yourself with smart people who prepare well and "know things".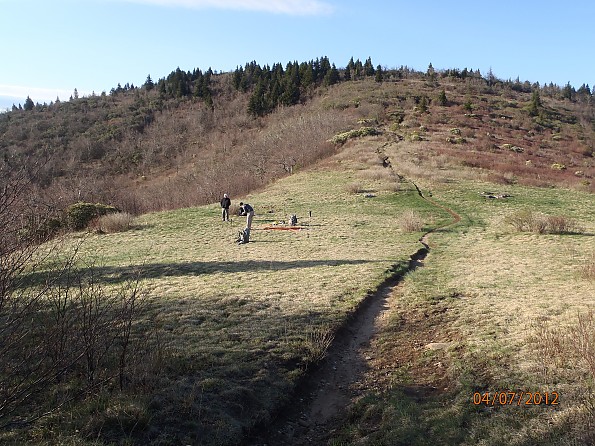 I snapped this pick of camp being struck while retuning from morning errands. (that's the Art Loab trail running through the camp).
J& B lead me through a bit of a bush whack to catch a different trail on our return route.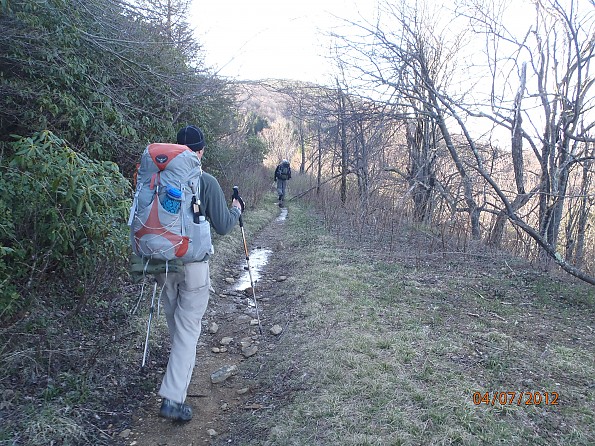 We were coming back on the Ivestor Gap trail.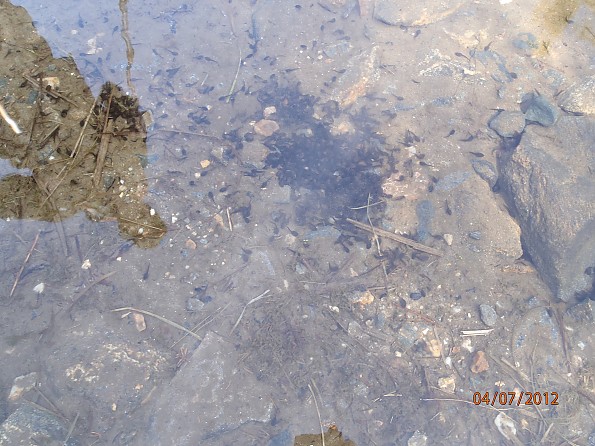 Have you ever seen that many tad poles in one little pool? I hadn't.
After some trekking, Jerome peeled off at Black Balsam Mountain. He then shuttled Bob and I to our next trail head: Mountains to Sea trail.
Here is B checking out the view from an overlook on the M-2-S trail.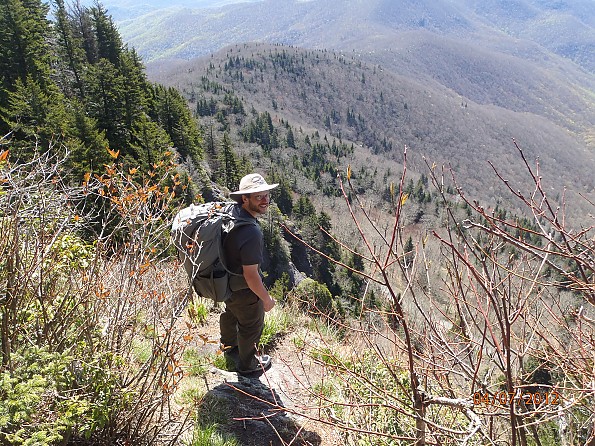 Yeah, the next step was a doosey.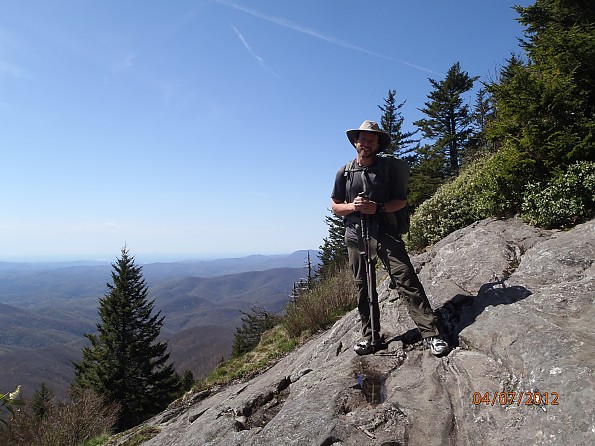 Well the picture taking sure is easer when you hike with a partner!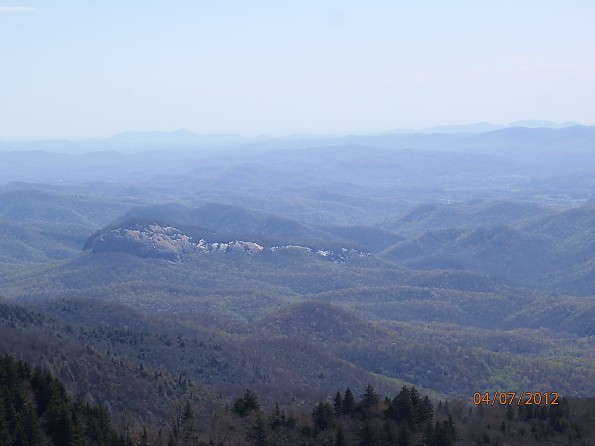 Bob told me this was "Looking Glass Rock". I forgot to ask why it's called that.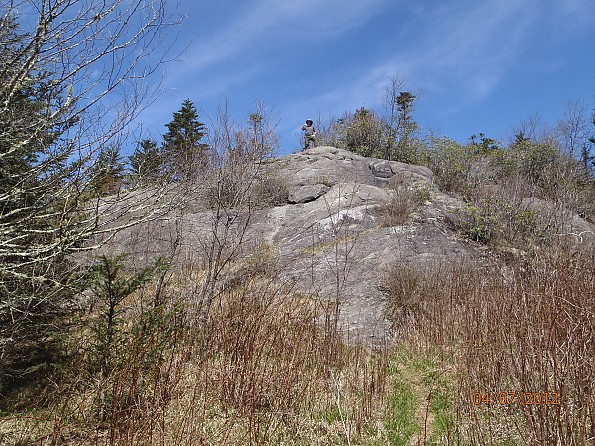 I couldn't resist dropping the pack to climb that rock. Such things are refreshing.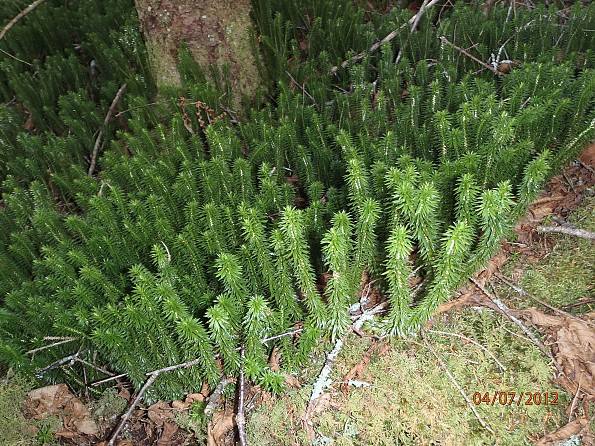 Cool flora.
After winding down the mountain we eventually made it back to the car and said our goodbyes.
 I still wanted some more exercise so I continued on the Mountains to Sea trail until time / responsibilities dictated that I turn around.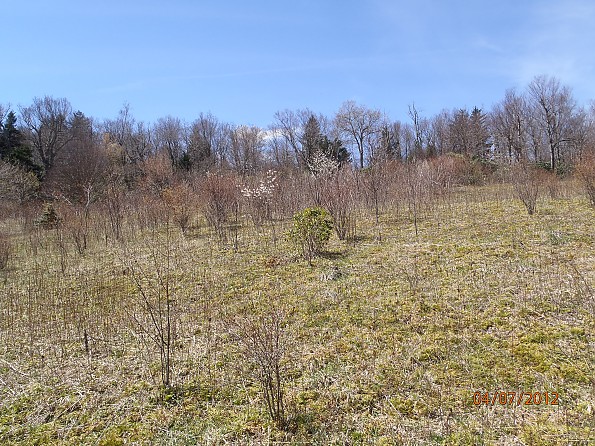 After about 20 minutes I reached this wonderful and unexpected meadow.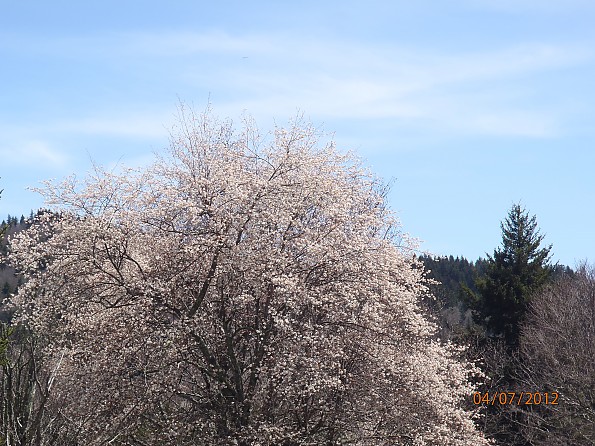 And I'll end with this beautiful tree from the meadow. I believe it's a flowering Cherry (Gonzan?, Trout?) .
It was a fabulous trip and I'm sure to go back to see the rest of the place!
 Jerome and Bob: It was a great trip, fun times, and thank you both so much for showing me such a beautiful place!
I go solo so often that it was absolutely luxurious to be "shown around" and not have to stress about finding the right routes and water sources, etc…
Happy Trails!