Ashleigh
RETAILER
REVIEW CORPS
4,256 reviewer rep | 603 forum posts
3:47 p.m. on May 1, 2012 (EDT)
The Mist Trail is without a doubt the most beautiful hike I have ever been on. This trail is comprised of two jawdropping giant waterfalls, Vernal Fall and Nevada Fall. My husband (Jay), friends (Blake and Ashley), and I did this hike on June 26, 2011.  The waterfalls were exploding! The trail is pretty tough! We followed The Mist Trail to the top of Nevada Falls (gaining about 2000 ft) and took the John Muir Trail back down to Happy Isles. This trail is also very dangerous (three deaths occurred here in July). The Mist Trail also leads to the summit of Half Dome if you continue to the left on the JMT just past  Nevada Falls.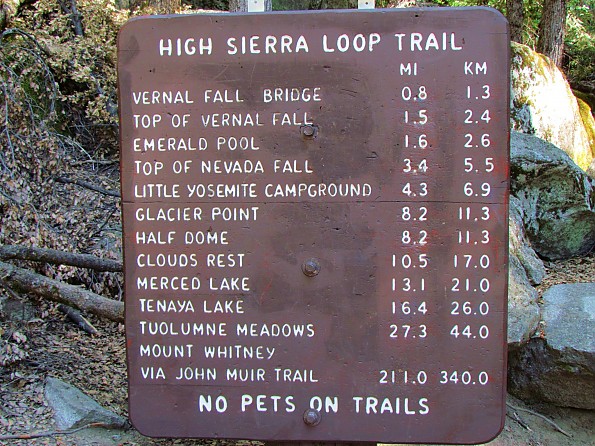 JMT Trailhead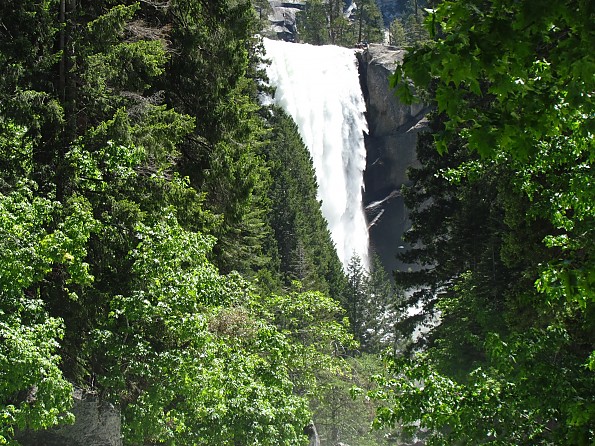 First View of Vernal Fall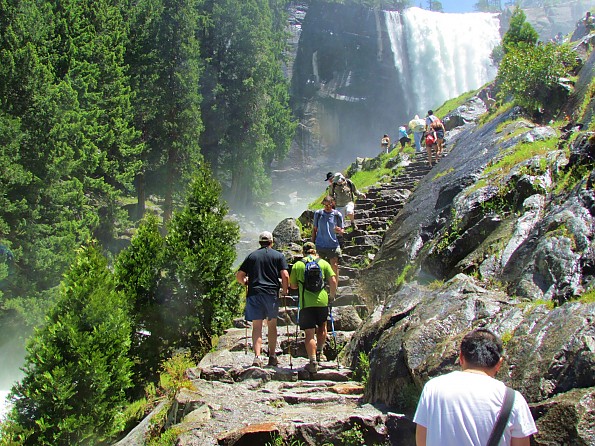 Blake and Jay going up the SLICK stairs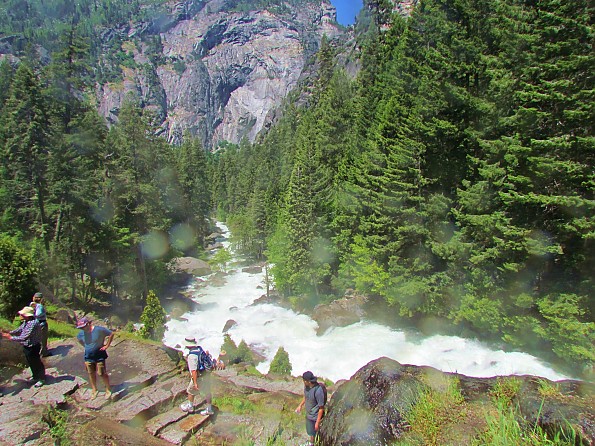 starting to get soaked...you can see the water spots!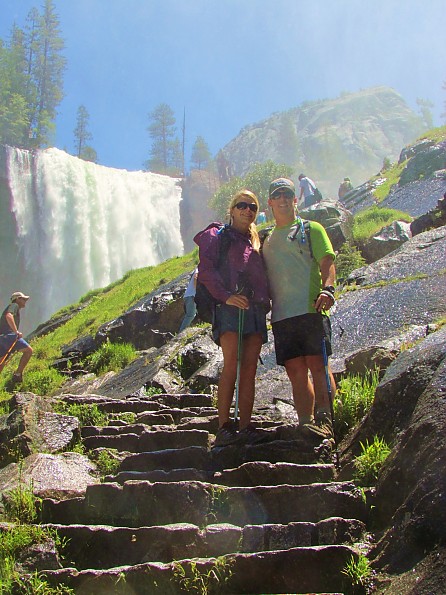 Jay and I in front of Vernal Fall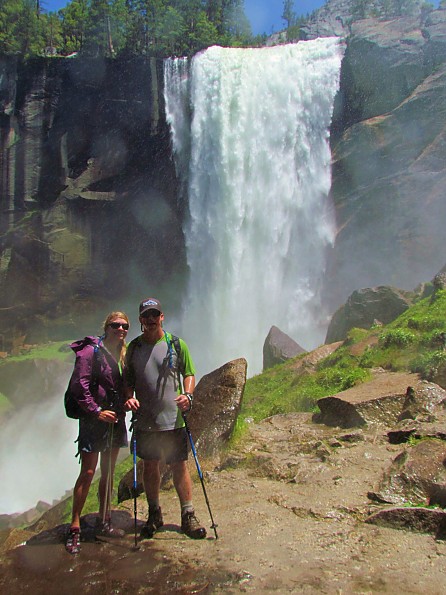 The best test I have ever given my Gore-Tex! Getting HAMMERED by Vernal Fall!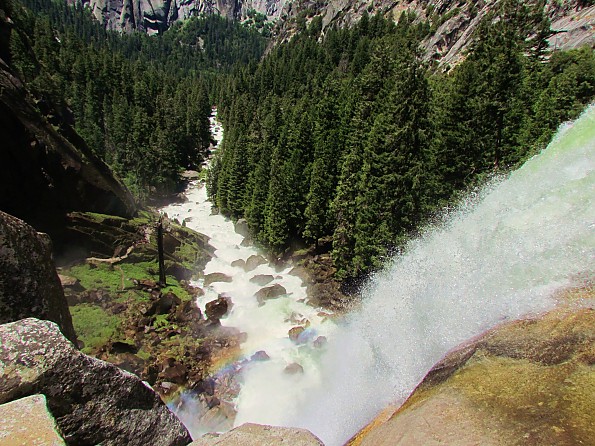 Top of Vernal Fall and The Merced River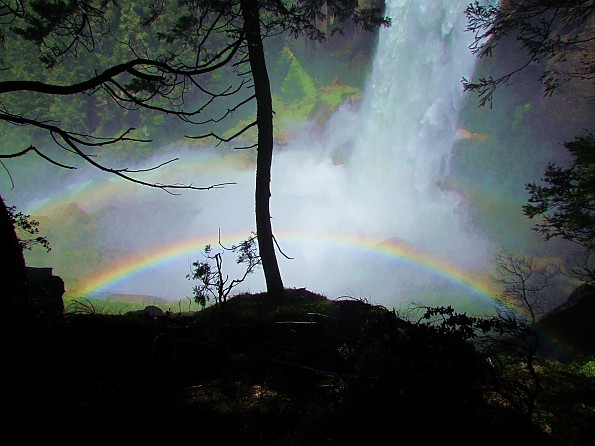 Side View of Vernal Fall with Double Rainbow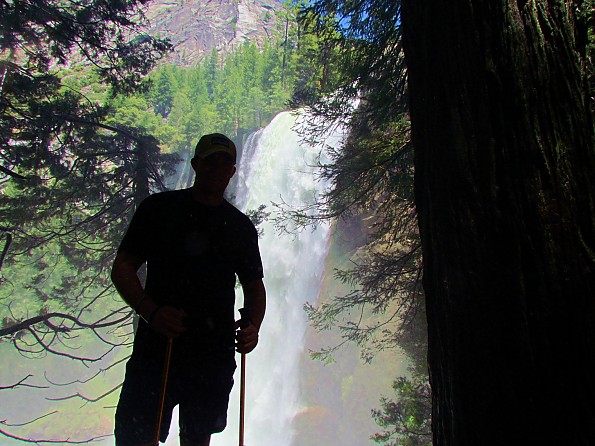 Silhouette of Blake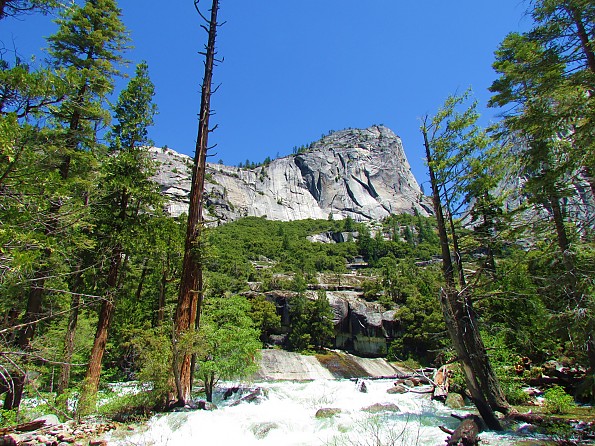 The Wild and Scenic Merced River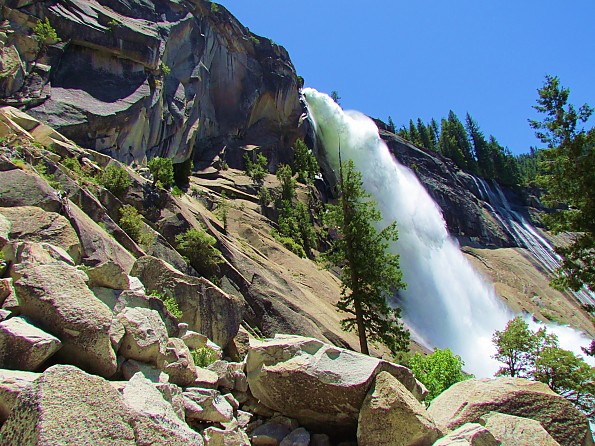 Side view of Nevada Fall...this part of the trail was TOUGH