3:12 p.m. on June 18, 2012 (EDT)
Tipi Walter

295 reviewer rep
1,436 forum posts
June 14-18  2012
INTO THE CHEROKEE NATIONAL FOREST
22 MILES FROM HOME:  I leave home on another backpacking trip and reach my destination after 22 road miles which is a good number for those like me who dislike long driving just to go backpacking.
I parked at Farr Gap which is a good way to reach Slickrock Creek from the Citico side as 3 trails leave the Gap---the new Tallassee Mt/Milligan Creek trail, the Fodderstack trail to Beech Gap, and the Stiffknee trail down to Slickrock Creek.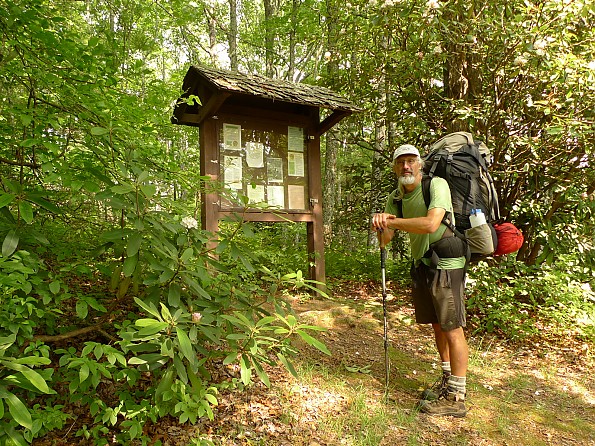 My trip begins at Farr Gap in the Citico wilderness as I prepare to descend to Slickrock Creek on the Stiffknee trail.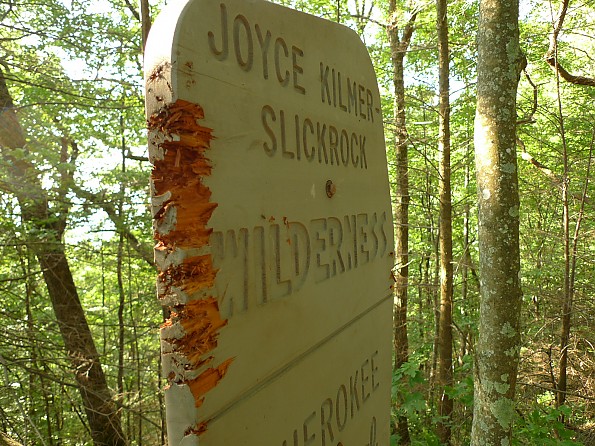 Bears love to eat trail signs.  Thankfully I'm not packing wood ha ha ha.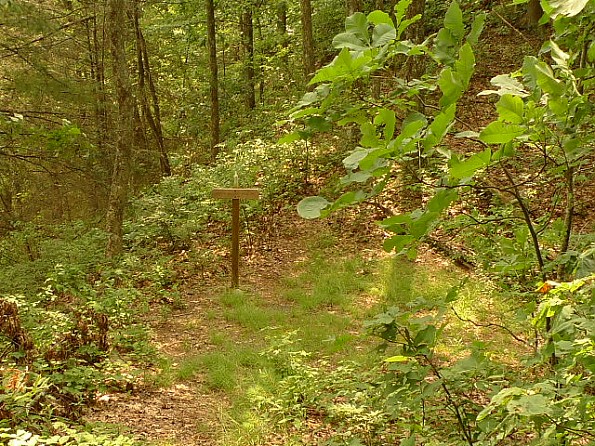 Stiffknee Gap---the trail falls like a rock to this gap and then turns right and falls again to Little Slickrock Creek.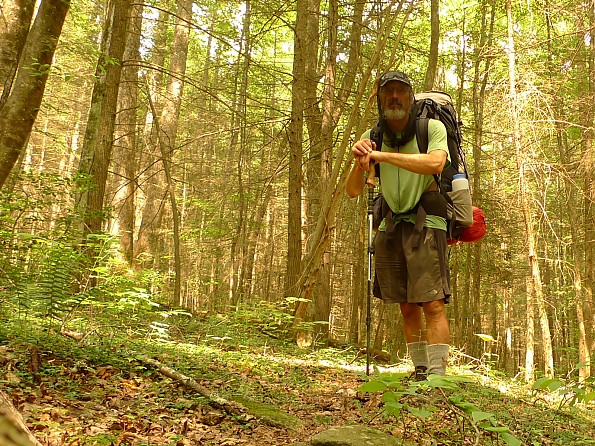 The bugs are bad so it's time to don the butt saving (face saving) headnet.  I'm somewhere on the Stiffknee trail as it drops a couple thousand feet to the creek.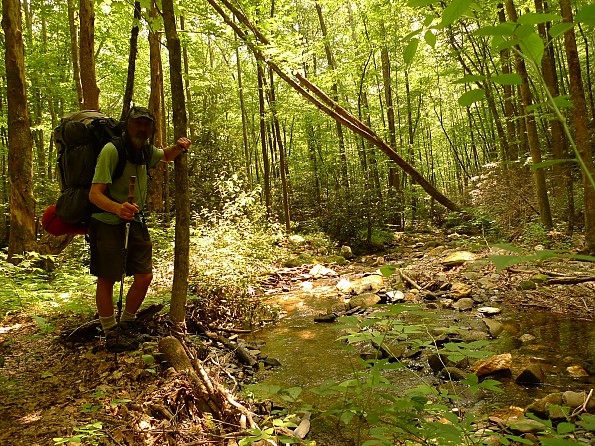 Stiffknee crosses Little Slickrock 5 times and here's the 5th.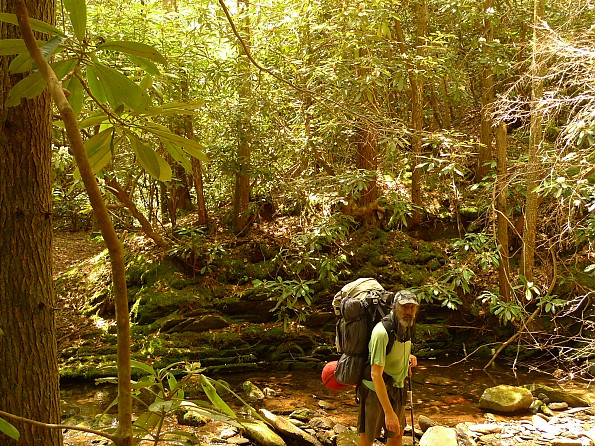 At the jct with Stiffknee trail and Slickrock Creek (Little Slickrock Creek is behind).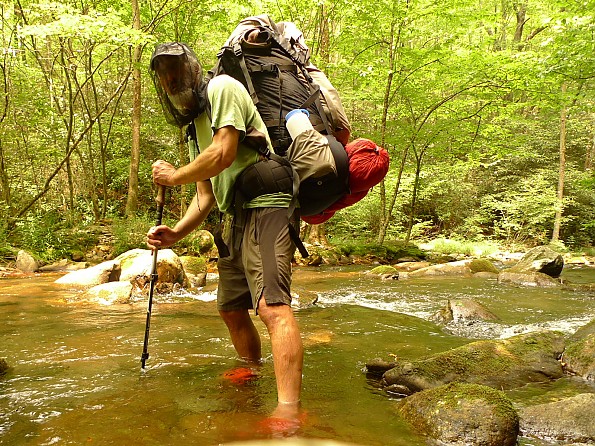 Crossing the not-so-mighty Slickrock Creek and nearing my day's camp.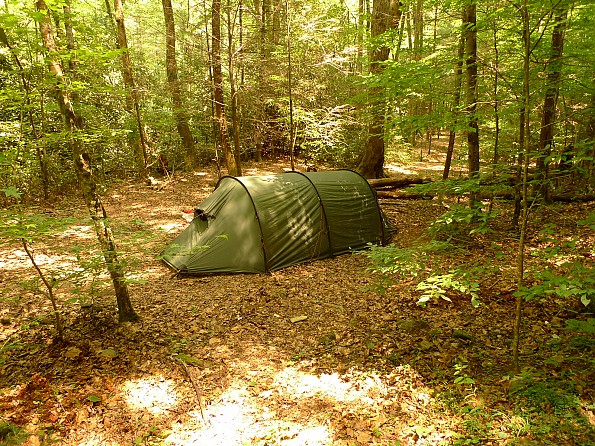 The Hilleberg Keron on Slickrock Creek.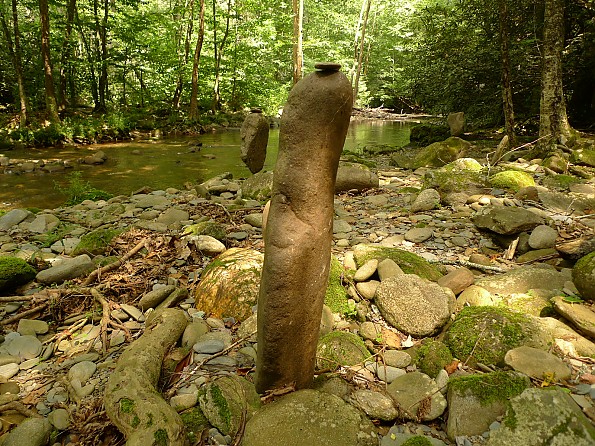 Strange hippie cairns on Slickrock Creek.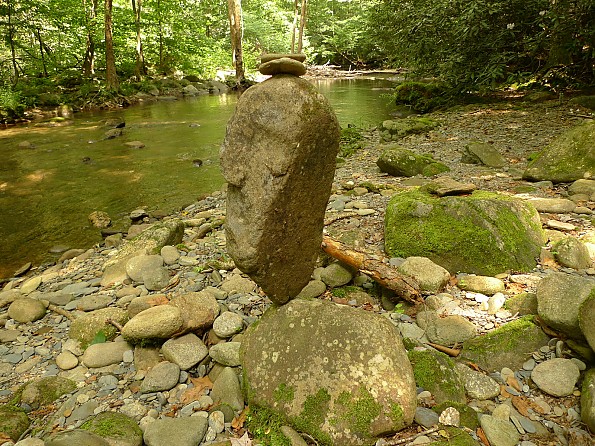 Balanced cairn.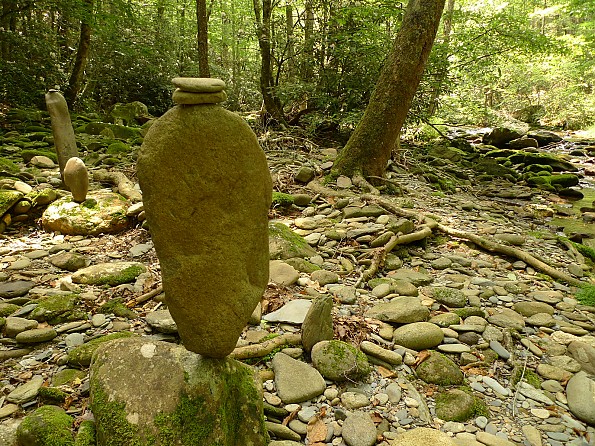 Neato.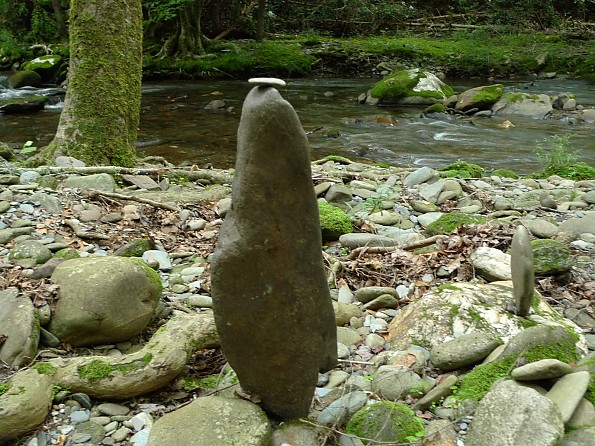 Okay, enough already.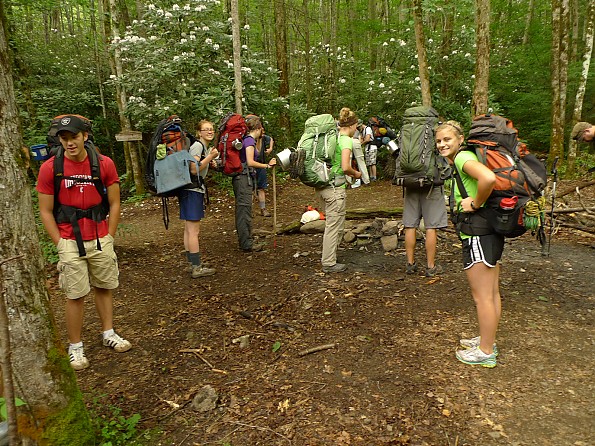 A church group from Lenoir NC shows up and camps nearby at the Ike Branch jct.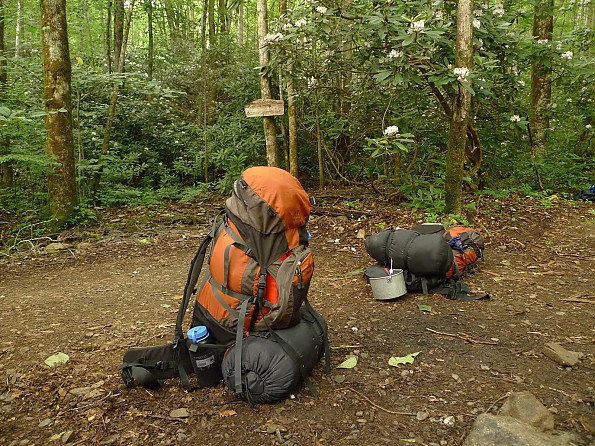 Still life with pack and trailsign at the Ike Branch jct.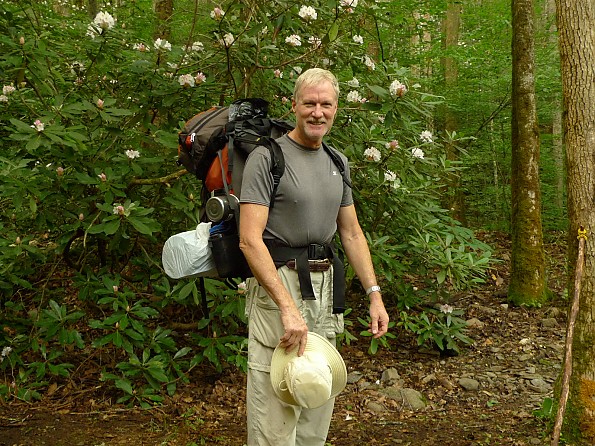 Tate McGee, leader of the church group.  We talked for hours about ASU and Boone NC since he lived there in the 1970's.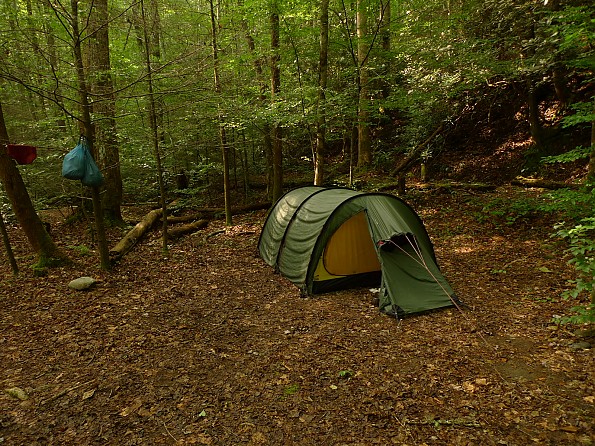 On Day 2 a light rain passes thru but morning brings an all day sun.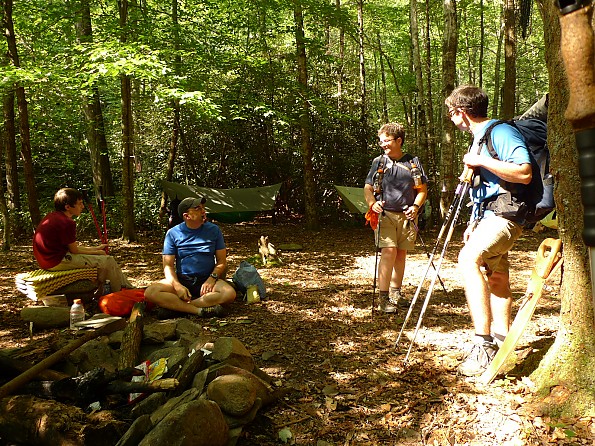 Sgt Rock arrives with his son Skeeter and set up their hammocks for the Slickrock Creek Hammock Hang.  Also pictured is Scooter Dogma and Choda.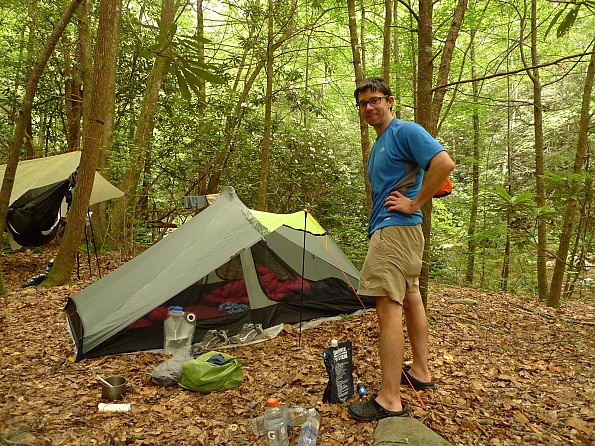 Choda with his Light Heart Gear Duo tent, one of only three tents out of 21 hammocks.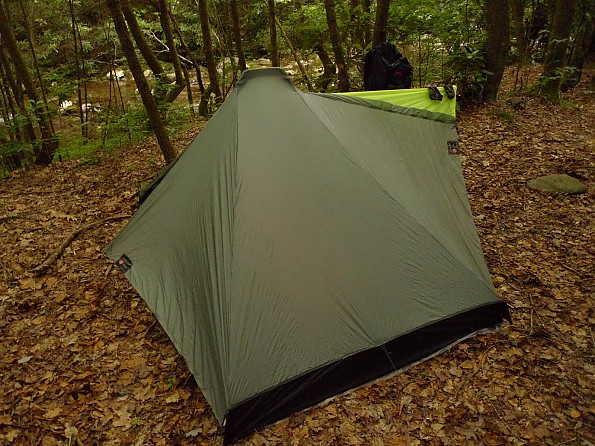 The Light Heart Gear Duo tent, an A-frame config which seems to be roomy.
Up close tent label.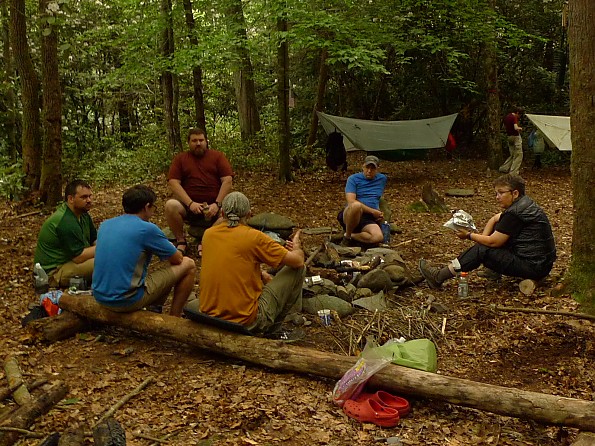 Here is Ragnall, Choda, Bearpaw, Acer, Sgt Rock and Scooter Dogma around the main firepit.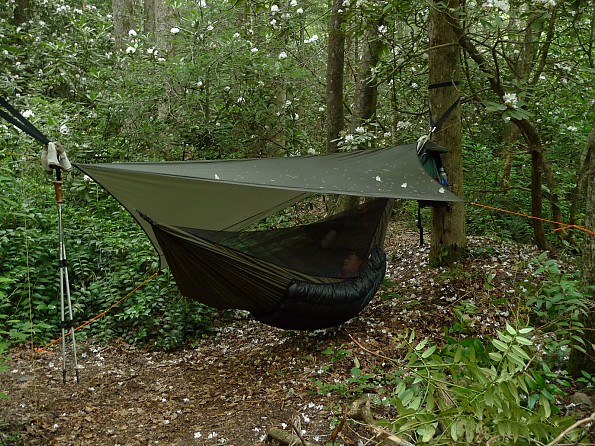 A Hang requires a picture of a Hammock.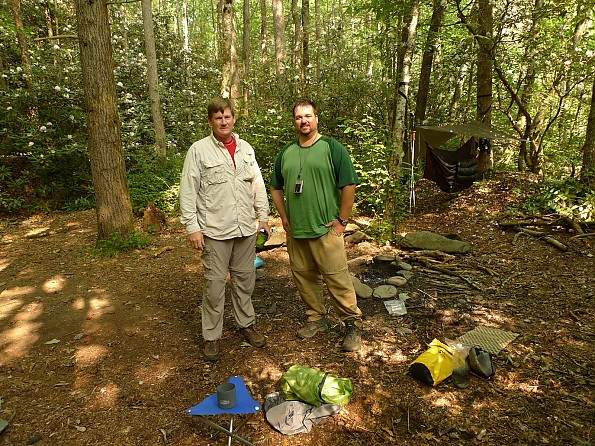 Roche and Ragnall---very friendly folks.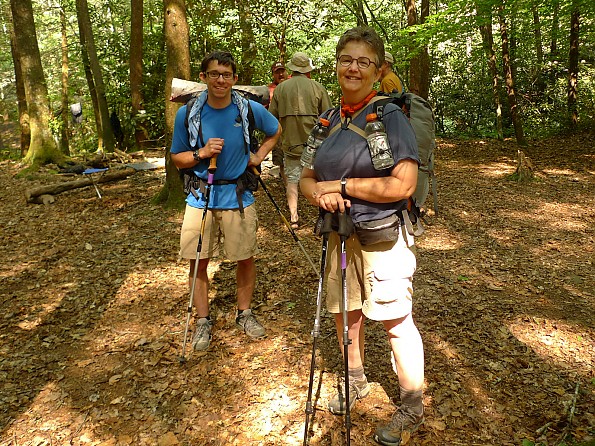 Choda and Scooter Dogma packed and ready to leave on Day 3.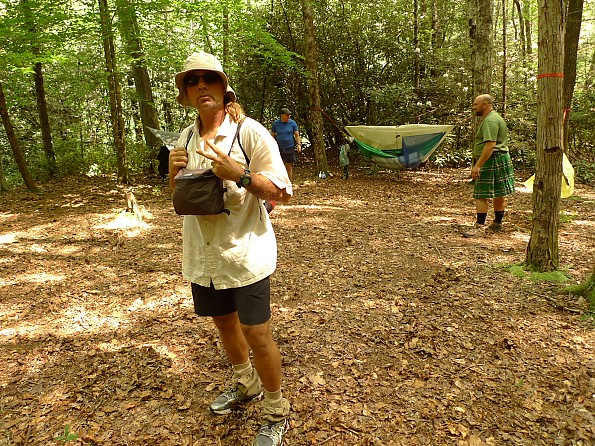 Black Wolf with his 5 lb kit.  He came in a couple days before on the North Fork Citico trail to Crowders and down Big Stack Gap to Wildcat Falls and the 7 crossings of Slickrock Creek to our camp.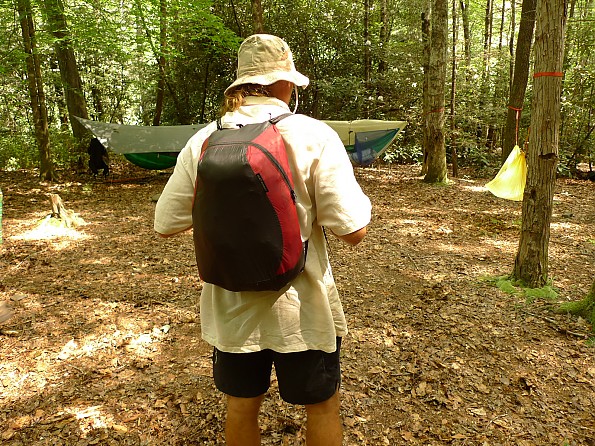 Black Wolf's 5 lb kit.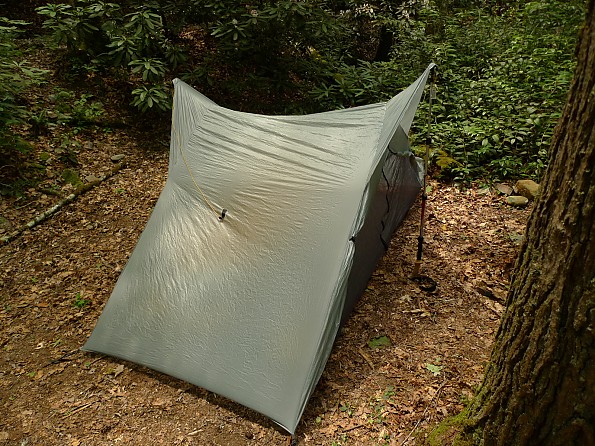 Rafter C's Six Moon Designs tent, one of three tents.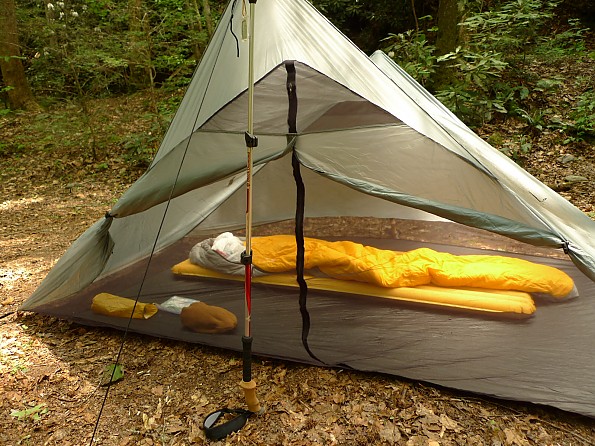 Rafter C's tent.
MORE TO COME