8:29 p.m. on July 2, 2012 (EDT)
.ghost.

129 reviewer rep
142 forum posts
The North Country Trail runs through Michigan's Upper Peninsula, skirting Lake Superior in spots.  Arguably the most scenic section of the NCT, the 42 mile segment between Munising and Grand Marais offers backpackers and day hikers plenty of variety; sandstone cliffs from which the park derives it's name, forests, beach, dunes, and of course the lake itself.  The first 21 miles, from Munising Falls to Coves CG, is mostly comprised of the cliffs with some sections of forest hiking.  The next 21 miles winds along beach, forests, and a final section up onto the Grand Sable Dunes.  My brother and I did this section of the NCT - the so-called "Lakeshore Trail" - over 4 days this past week.  Nighttime lows of 50 degrees, daytime highs in the mid-70's, a gentle but steady Northwesterly breeze off the lake which kept the stable flies as nothing more than an ugly specter that never materialized, and plenty of sunshine all contributed to make this the most "carefree" multi-day hike I have done.  Here are a few photos:
Day 1: Munising Falls Interpretive Center -> Mosquito Beach CG (about 12 miles)
Kits ready to go: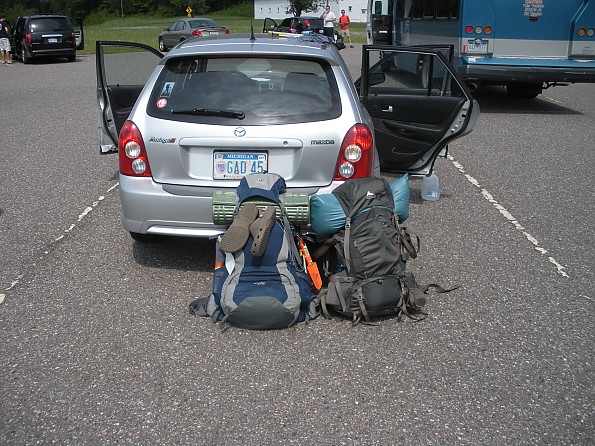 Climbing a little bit higher: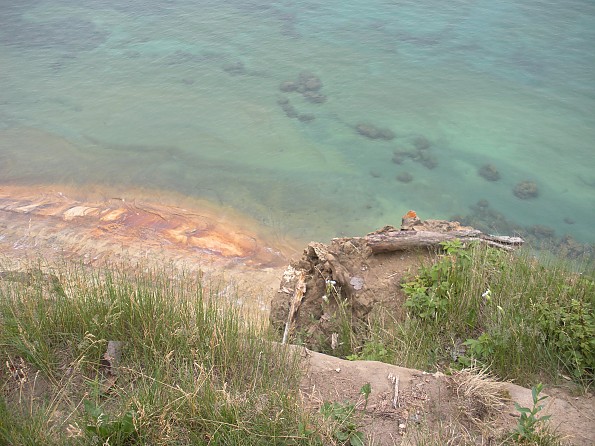 Miner's River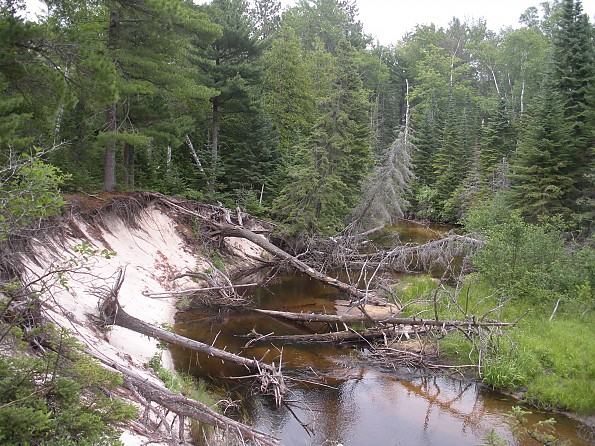 Miner's Beach: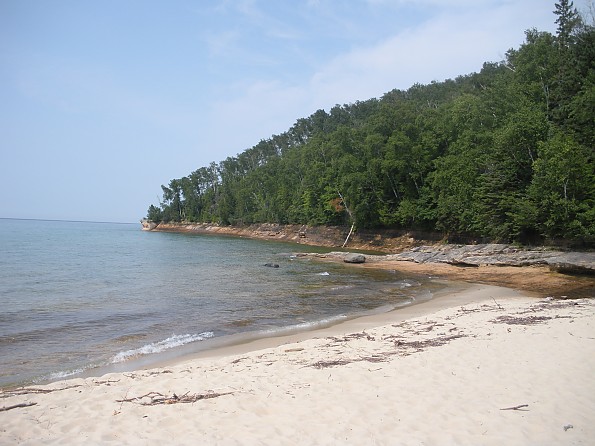 Looking ahead: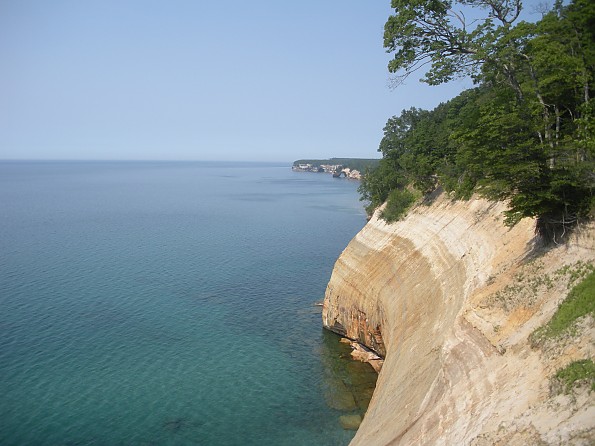 Sandstone at dusk: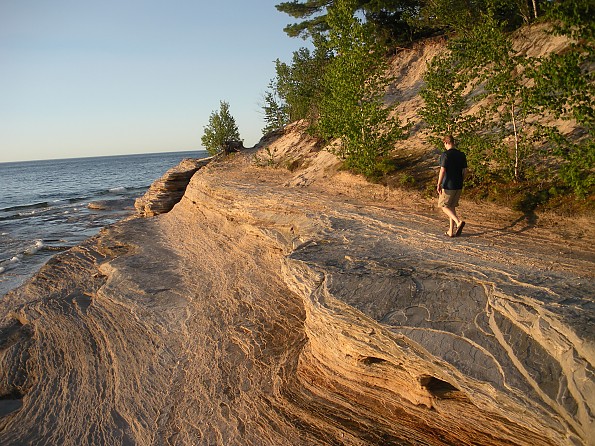 More of the sandstone: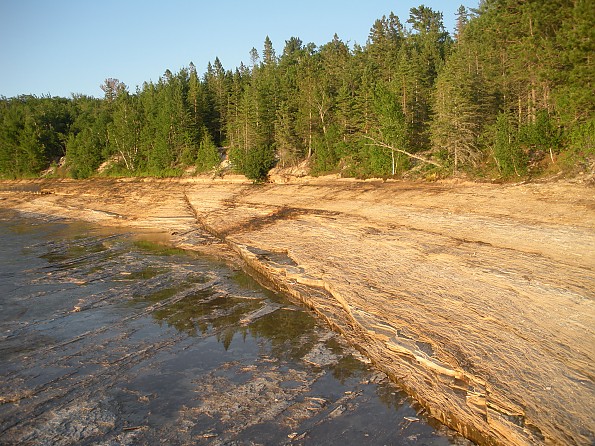 I won't ever tire of these: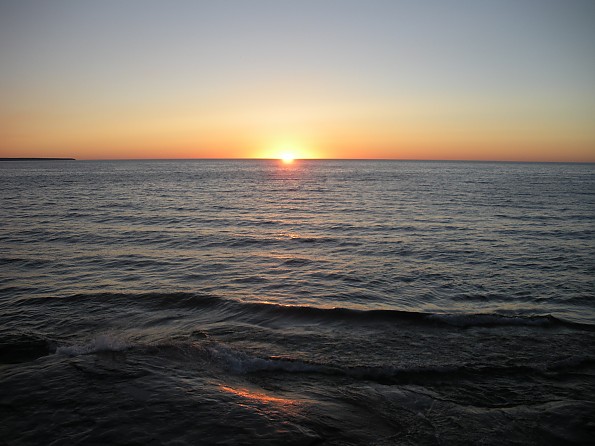 Day 2 to come...