5:14 p.m. on July 10, 2012 (EDT)
Peter1955

1,379 reviewer rep
1,339 forum posts
A friend said she'd show me her favourite spots in Banff National Park, so last weekend we headed up there.
First stop, Johnston's Canyon. I haven't been there in about 30 years, and while the canyon remains the same the ambience has certainly changed.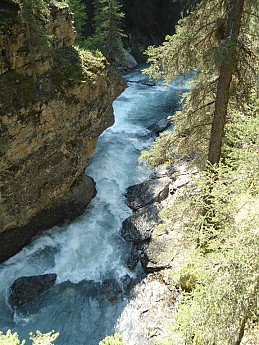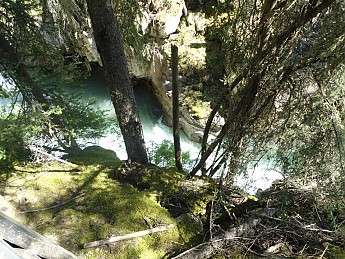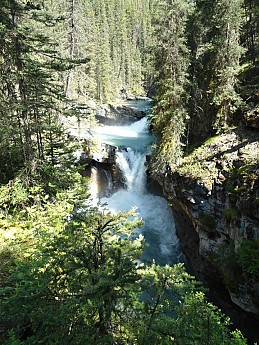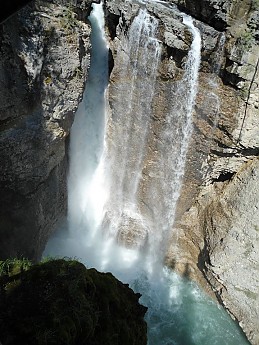 Upper Falls (30 metres/100 ft high)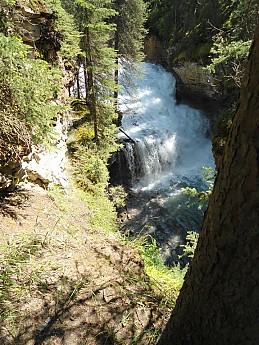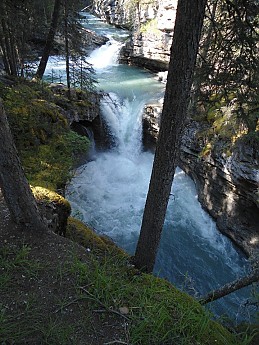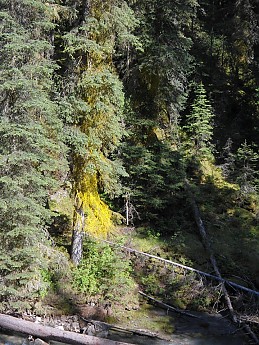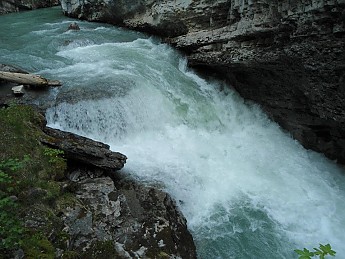 Looks lovely, right? The change that's taken place since I was there last has to do not with the canyon but with the number of people who are coming now to see it: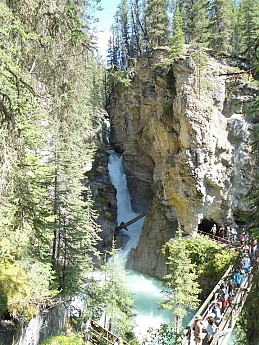 A lineup to take a photo of a waterfall, and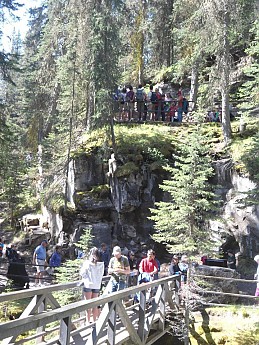 a lineup to watch the lineup of people waiting to take a photo of a waterfall!
If you ever come to the Mountain National Parks, boycott the tour companies. Their blatant exploitation of every scenic locale has led to scenes like this. Get away from the tourist spots and find some solitude far way in the backcountry.
The trail actually continues past the upper falls and crosses a pass before descending to the Inkpots, a set of pools with minerals suspended in them giving unique colours and patterns. We headed on and managed to lose some of the crowds.
The extra ascent through the pass is enough to eliminate a lot of the tourists, and the trail becomes quite pleasant. Frankly, the mountains can't handle that kind of abuse. Just walking out, we picked up eight abandoned water and pop bottles on a 3 km stretch of trails, and watched dozens of people shortcutting off the trails and trampling through the wildflowers.

Then a little drive through the Bow Valley. Lots of wildlife and some very nice scenery...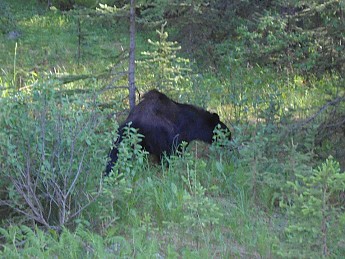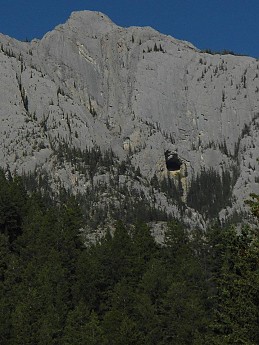 (Hole in the Wall)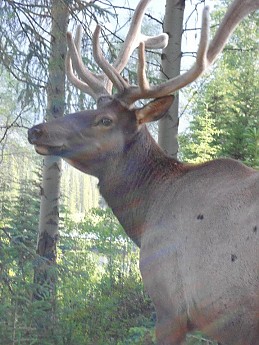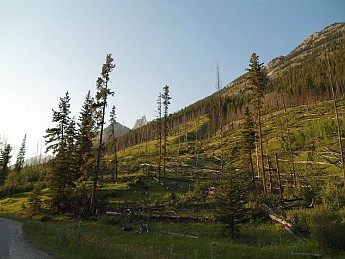 Prescribed burn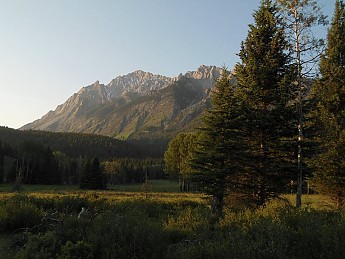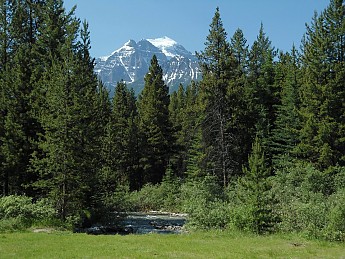 Corral Creek


A stop by the Bow River later to see the falls in full torrent, then back to the campsite.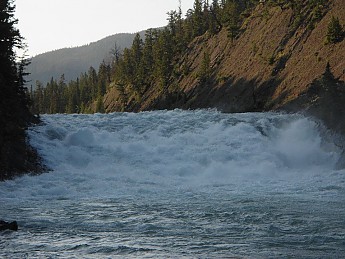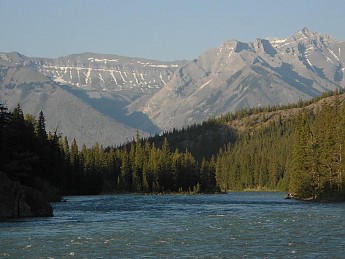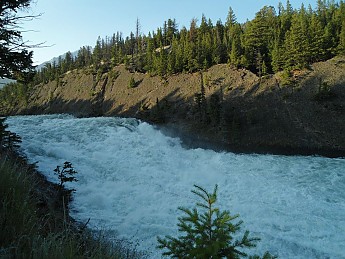 (for scale, notice the lookout and roadway above)
Lovely scenery, but Banff National Park is so overrun with people that it's becoming just another expensive, annoying tourist trap. I'll stick to Jasper and points north.