12:55 p.m. on August 6, 2012 (EDT)
FromSagetoSnow

TOP 25 REVIEWER
REVIEW CORPS
7,361 reviewer rep
1,704 forum posts
So children 1-4 (#5 stayed home) and I took a three day trip to Robin and Tuck Lakes in the Alpine Lakes Wilderness to avoid the 100 degree heat at home.  The stats:
Trailhead: 3419 ft
Tuck Lake: 5279 ft
Robin Lake: 6190 ft
Trail: 5-7 miles, no idea really
Ages of the kids: 6 (and a half she reminds me) to 13
Also brought Noel the Wonder Dog.  We saw the south end of a northbound b bear as we neared the TH.  Is it wrong that I consider Noel as the "Sacrificial Dog," meaning that one of her functions is to find bears and cougars and keep them occupied while us two-legs make good our escape?
Taking a break and enjoying the view of Mt Daniel and Cathederal Rock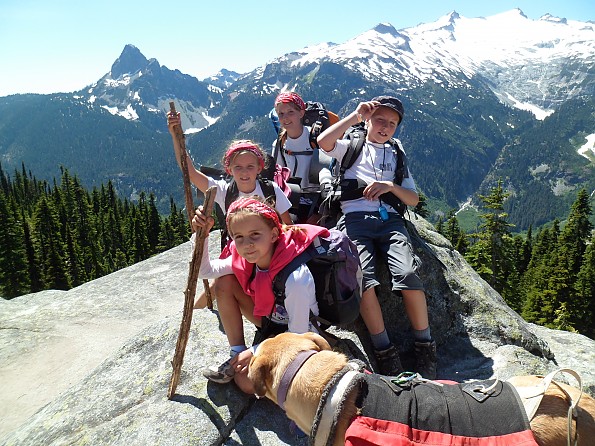 Near Camp.  All 5 of us kinda slept in my 3-man tent.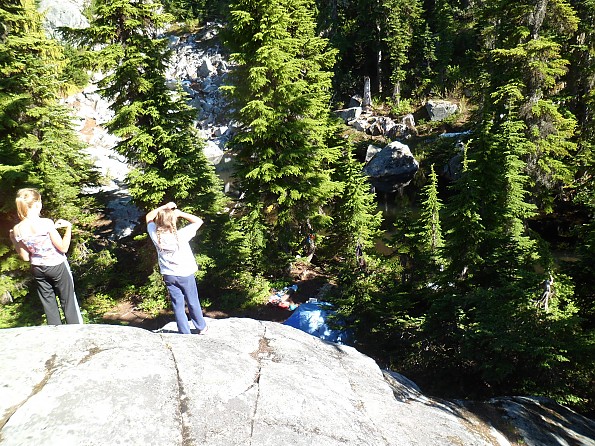 Little Tuck Lake, Tuck Lake proper is behind the trees, we liked camping by the smaller one b/c it was more private.  Fantastic swimming.  Our neighbor Troy let the kids try his slingshot, he offered $100 if the kids could hit someone on the far side of the lake, until practice revealed that this was a distinct possibility.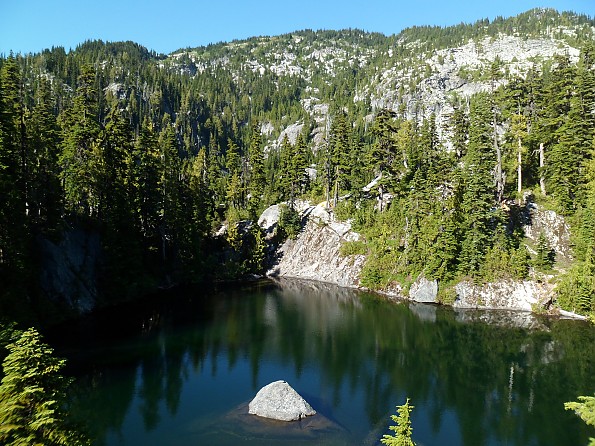 Child #1 and #4 bouldering on granite that was like velcro.  I felt like spiderman it was so clean and gritty.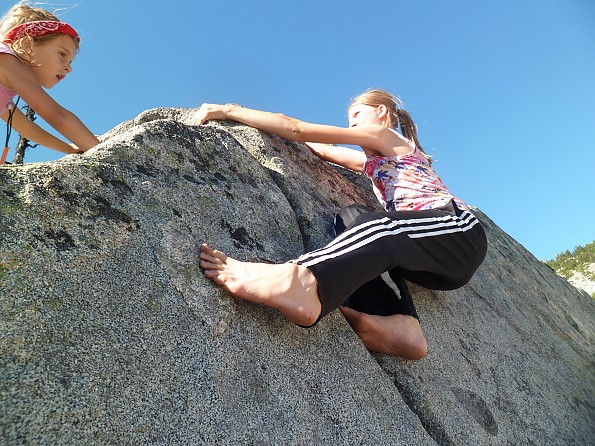 Saturday we and Troy climbed and bushwhacked up the ridge to Robin Lake for a day trip.  Child #3 found a cave to cool off in.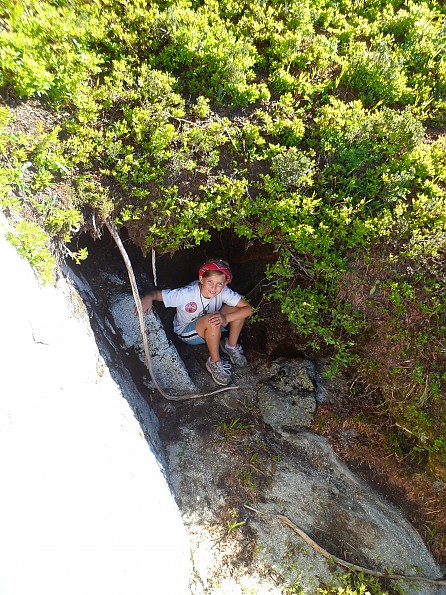 Robin Lake is possitively infested with salt-deprived goats who will follow you around to watch you pee then fight over it.  They also munch boots and pack-straps.   I watched one take off with a guy's sock.  They will walk up to within six feet of people.  I know, I know, GOATS HAVE KILLED PEOPLE IN WASHINGTON!  I kept the Wonder Dog away while the kids took pictures of the goats.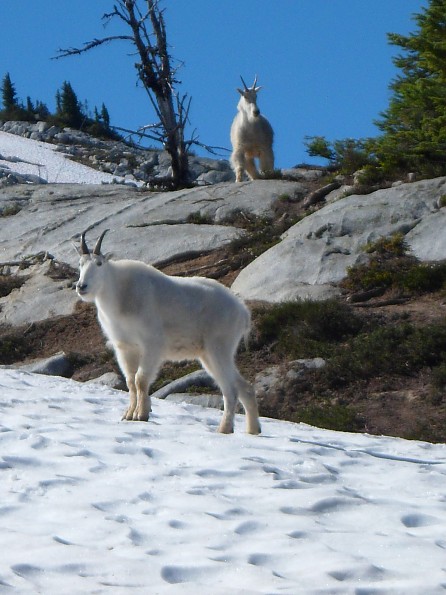 These pictures were NOT taken with a zoom lens.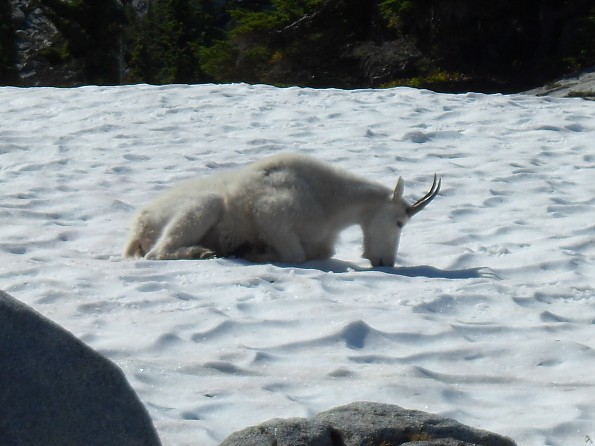 The goat kids were pretty cute, especially when they nursed ot bleated. The goat kids reminded me of mine as they scampered over the rocks.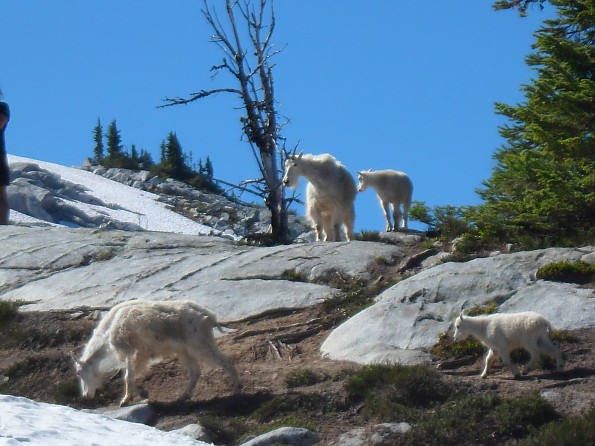 The first rule of Goat Fight Club...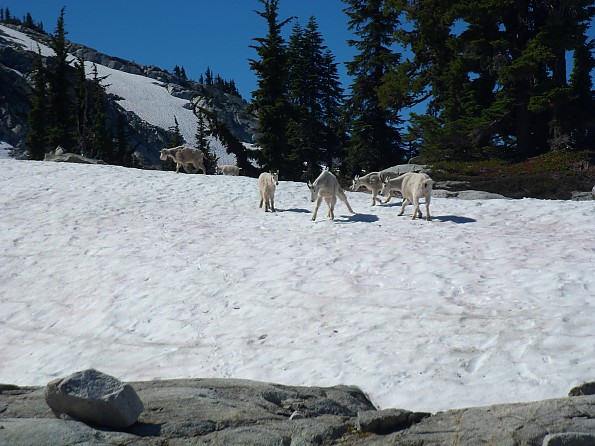 #4 in the foreground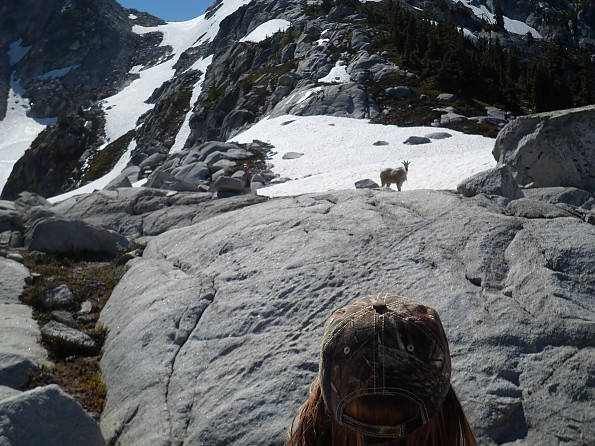 #4 again, with goats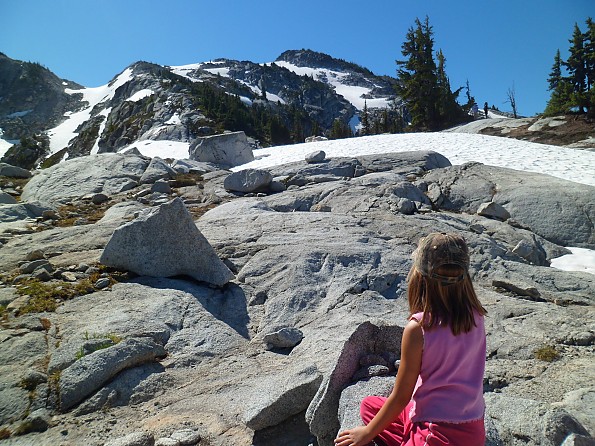 This one REALLY wanted me to leave it some salt.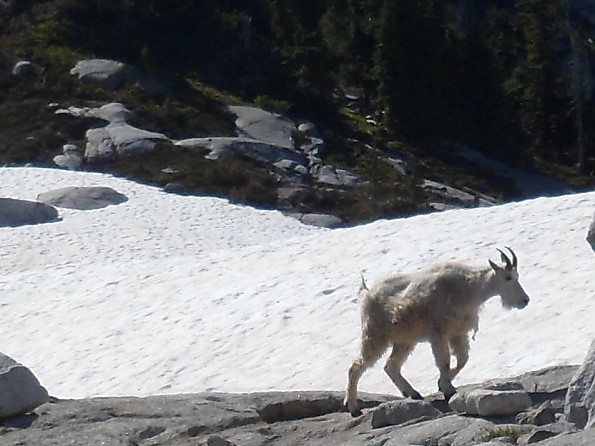 #3 fetching water for cooking lunch at Robin Lake, which was 80% frozen still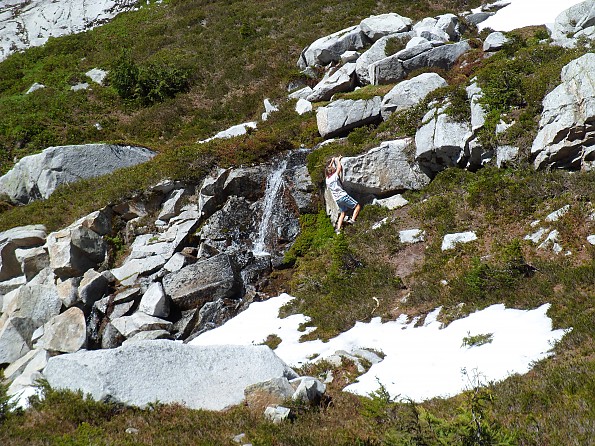 #1 cooking lunch, Robin lk in bkgd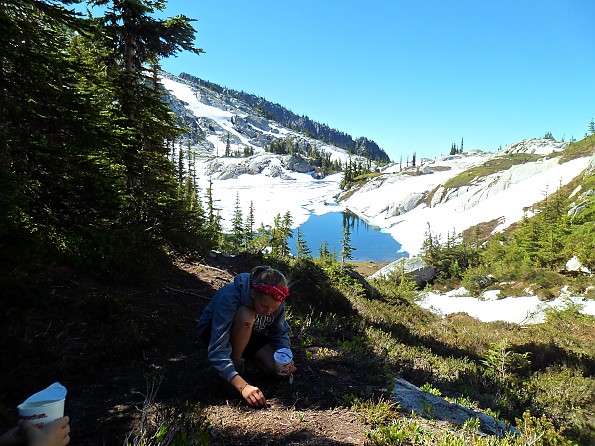 Near Robin Lk.  I actually gave up the mountain boots for trail runners on this trip AND LOVED IT!  My ankles are a little tired but the lighter feet and improved dexterity helped a ton on the slabby hike up to Robin lk.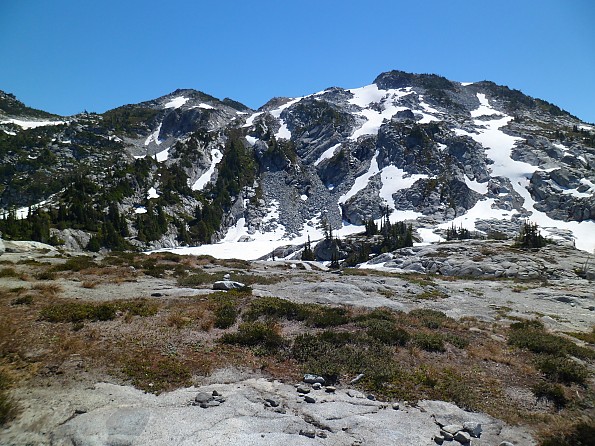 Name unknown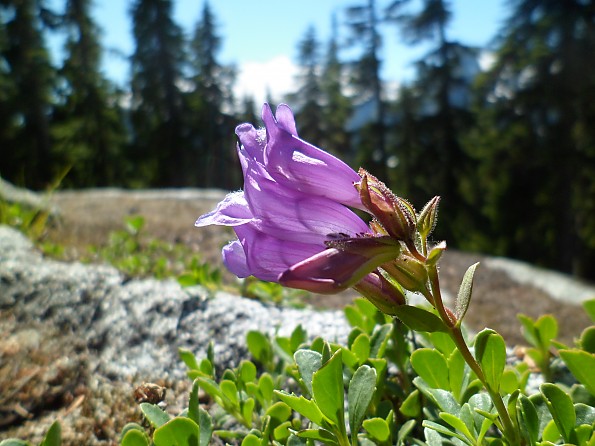 #3 and I, TS HAT!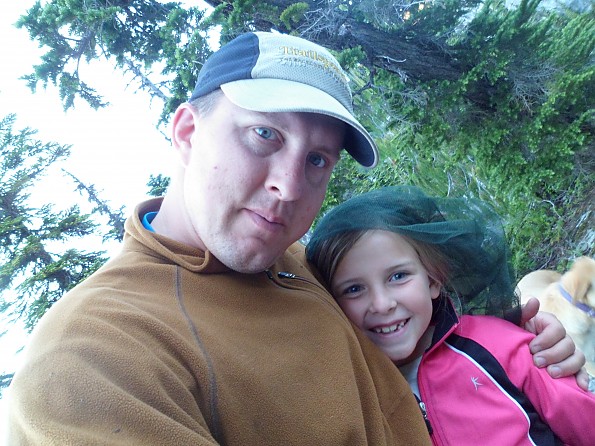 Cle Elum River to clean up on the way to lunch in town then home.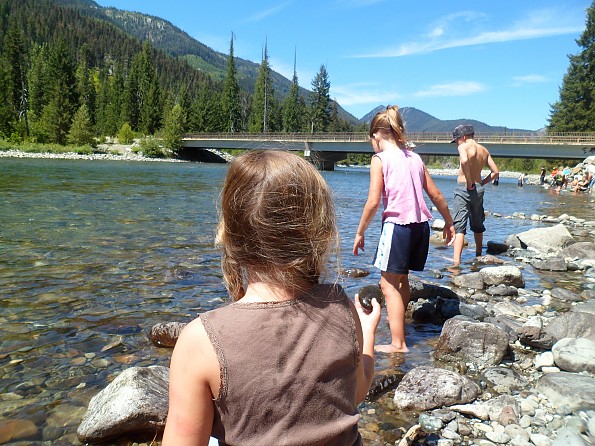 My six (and a half) year old was leading the trail section of the hike the whole time, she carried her sleeping bag, gummi bears, a whistle and a water bottle. The rest carried most of their own stuff.  I got the tent but #1 and #2 are learning camp cooking so they got the stove and fuel.  
Thanks for reading. 
Jeff