9:41 p.m. on September 22, 2012 (EDT)
Peter1955

1,389 reviewer rep
1,339 forum posts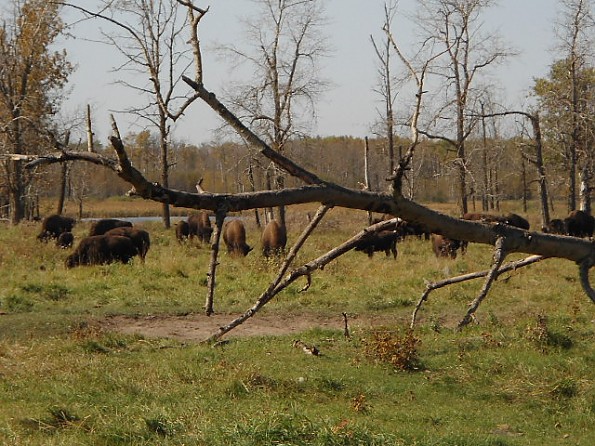 Elk Island National Park is best-known for its bison. The park is split into two sections, with herds of large Wood Bison on the south side of the highway, and herds of smaller Plains Bison on the north side. Only 30 km from Edmonton, it's also easily accessible. When you can't have the mountains, you settle for whatever you can get.
The terrain is 'knob-and-kettle' which includes a lot of small hills, and the vegetation is 'aspen parkland', a mixture of meadows, aspen poplar and bush. The park is also big enough to be home to moose, deer and elk, coyotes and foxes, lynx and an occasional cougar, and even a few black bears. 
It's also a nice place for a day hike, with a number of trails in the  10-20 km range. 19 people turned up, We got everyone together at the trailhead and started out. Fall colours just getting beginning...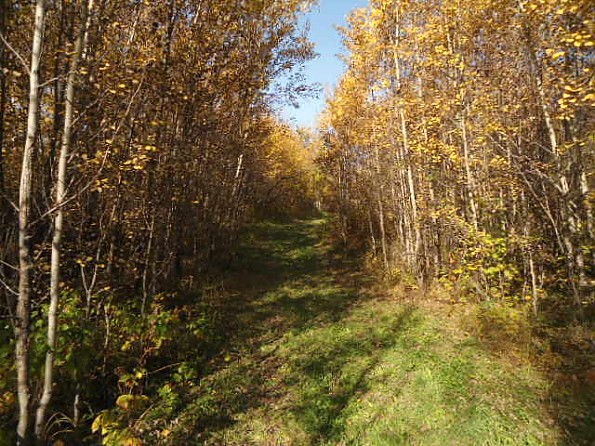 and the hills began.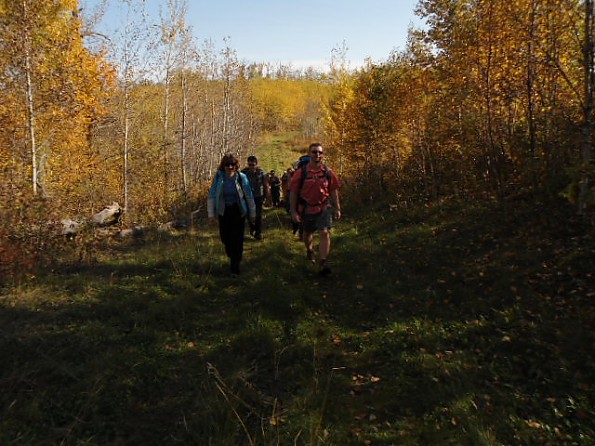 Small lakes with snow geese and multitudes of ducks...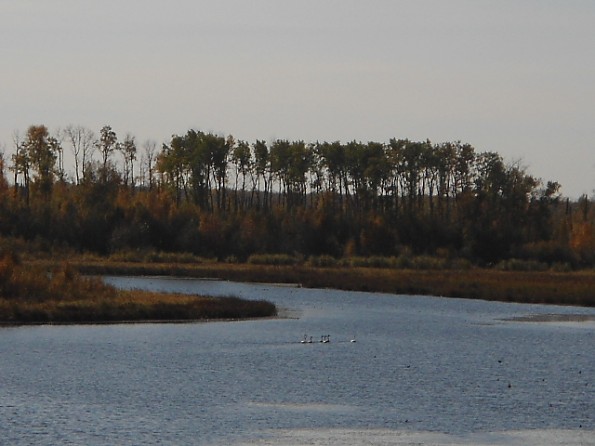 It was a warm day with temperatures around 24°, a nice mix if summer and fall.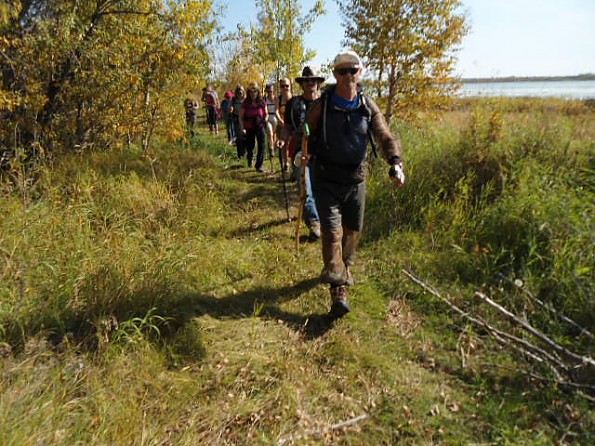 Bison bones in the grass by the trail. When we came past in the spring, they were still covered in remnants of flesh.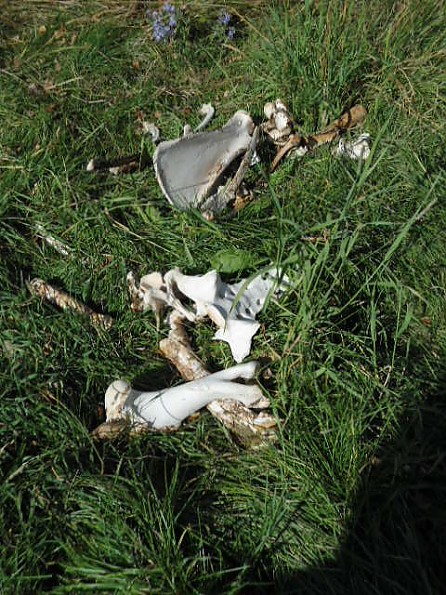 And a live one just off the trail. Almost everyone was so deep in conversation that they walked right by without noticing.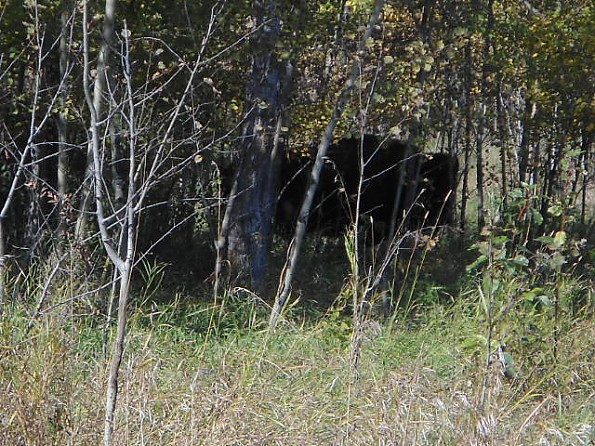 Lunch stop at Oster Lake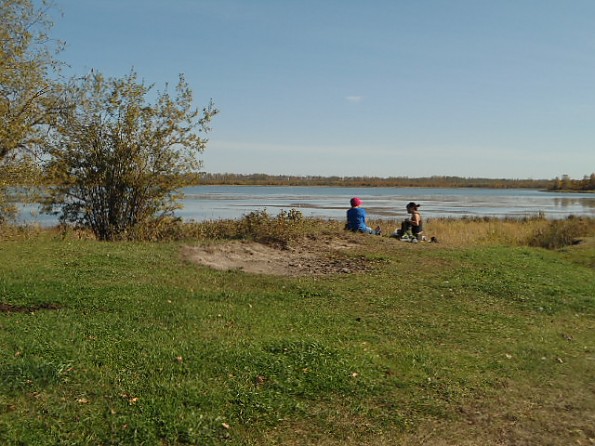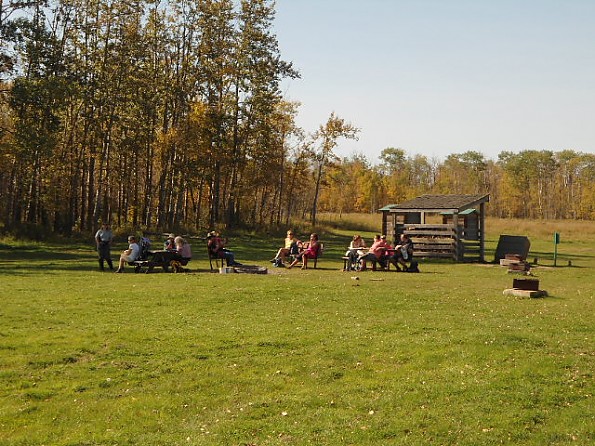 Then back on the trail.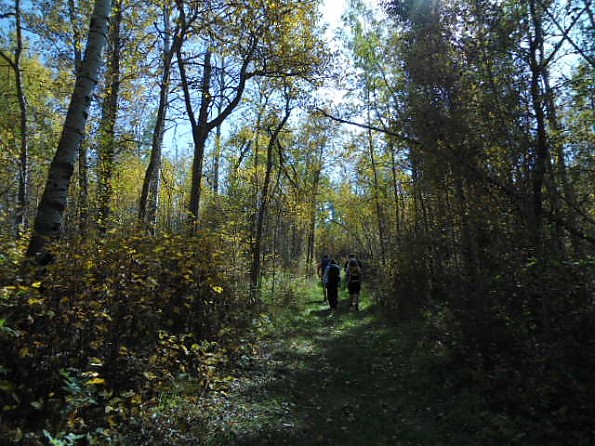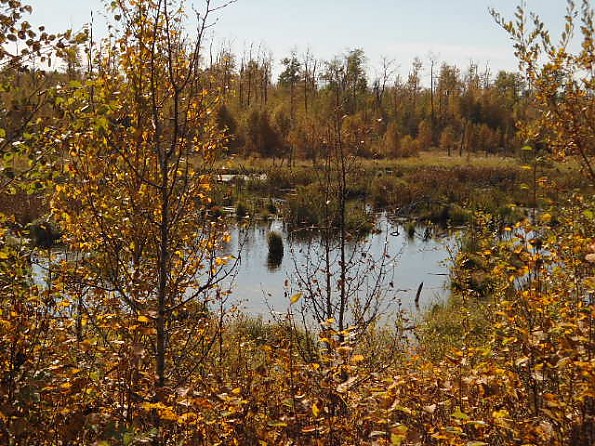 Met a scout troop backpacking in for an overnight at the lake.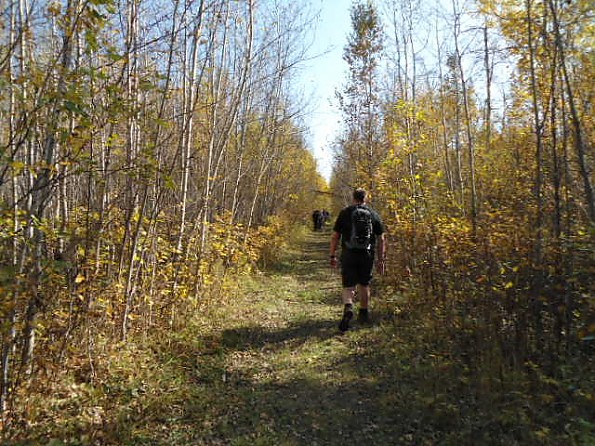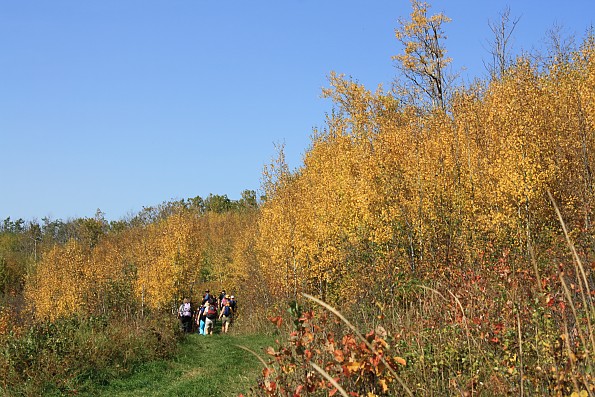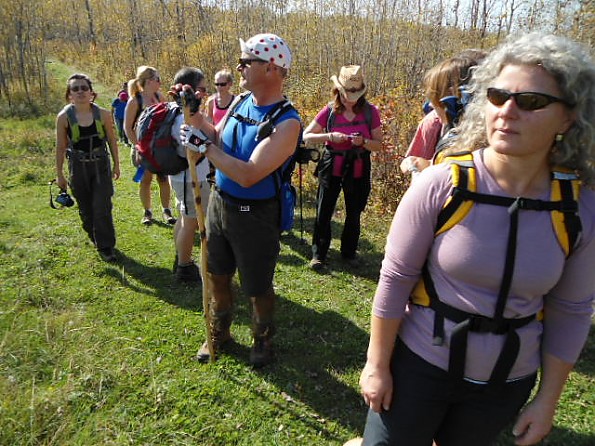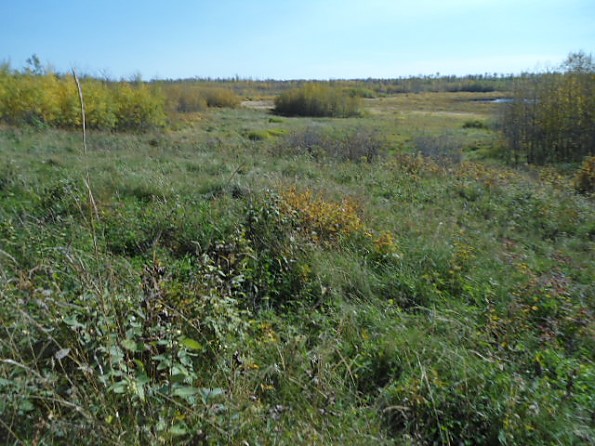 And a herd of bison on the way out.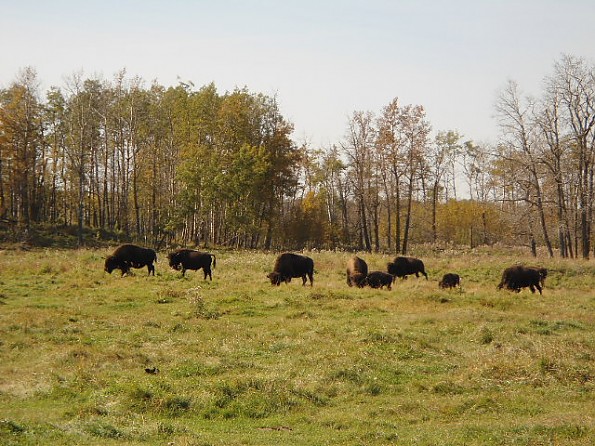 Nothing very exciting (now that the rut's over) but nice weather, nice people, and about 14 km in 3 or 4 hrs. Gotta stay in shape for the more interesting hikes.