10:49 a.m. on October 29, 2012 (EDT)
Rob R

940 reviewer rep
783 forum posts
Sierra Blanca is located in Otero County NM.  It is the southernmost alpine peak above 12,000 ft.  Part of the hike is in the Lincoln National Forest and the remaining 3/4 of a mile is on reservation land.  The governing tribe requires a permit, however, I was not successful at obtaining one.  I had left telephone messages at the tribal council office and none of the messages were returned.  There are trip reports on Summitpost concerning this peak where climbers had went ahead and climbed permitless.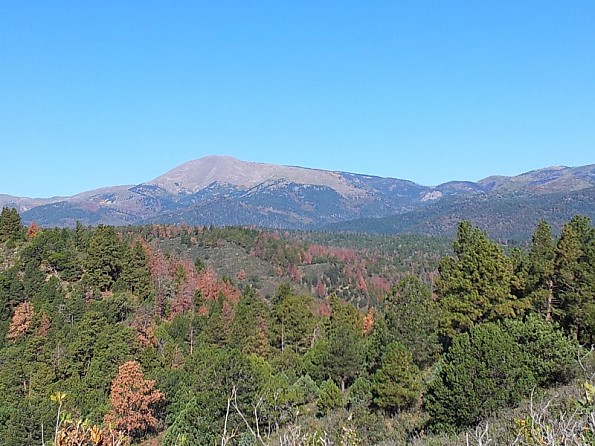 Sierra Blanca
This climb took place on Sunday Oct 21st.  The forest had recently reopened because it had been closed due to the Little Bear Fire and I decided to hike to the top of the ski area via trail 15 and 25 if the trails were passable.  Lookout Mtn lies within the ski area boundary and is the highest point in Lincoln County.  The fire had originated to the west of the ski area and spread to the east and north, eventually burning 44,000 acres of wilderness and watershed.  The conditions were perfect with virtually cloudless skies, no wind and no chance of precipitation.  
So I drove to the trailhead which would put me within 4 1/2 miles of the summit and at the start of trail 15.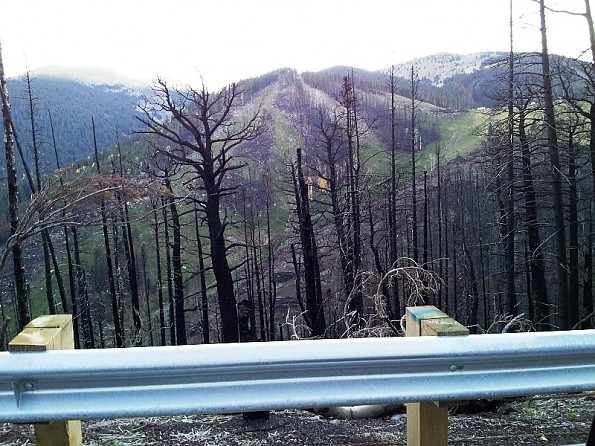 Burned ponderosa pines and fire damage around the ski slopes.  Sierra Blanca is in the upper left, overexposed portion of the photo.
I didn't take any photos of the hike up to the top of the ski area.  It was all burned ponderosa pine trees but the trail was in decent shape.  The forest service had completed aerial seeding to prevent massive erosion which is common when fires of this magnitude burn steep slopes.  The trail was in good shape and only two fallen trees had blocked the trail.  They were small enough to step over.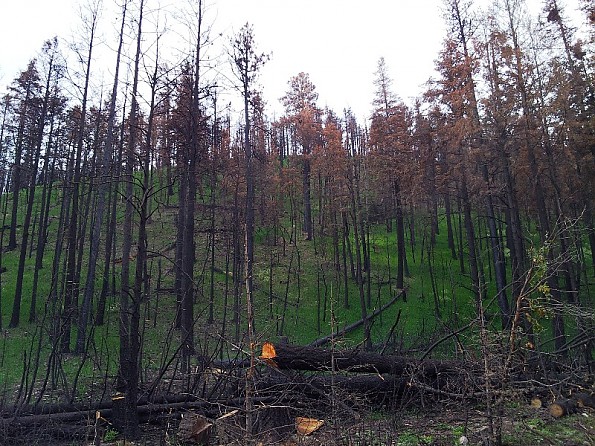 Seeded areas with growing grasses
In the next photo, I had made it to the ski area's apex and decided to continue forward to the summit.  There was no other person on the mountain other than construction workers who were working on installing a new gondola for the upcoming ski season.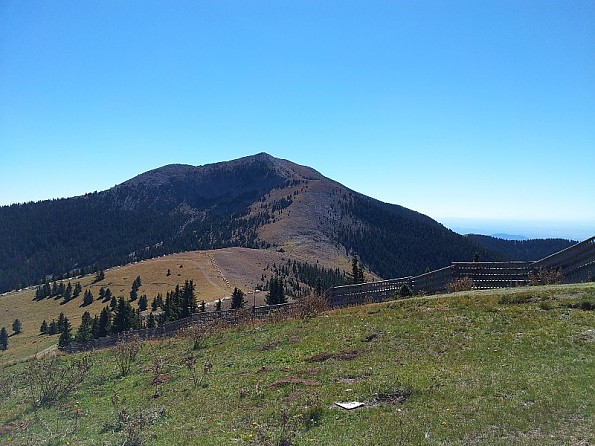 At the top of the ski area.  The summit route is obvious.  I would have to descend to the saddle and climb 800ft to the summit ridge.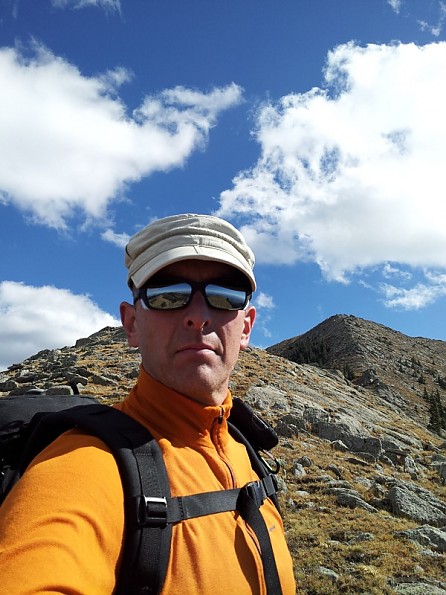 I'm actually standing on the summit ridge 11,600ft.  The route is behind me over my left and right shoulder.  Basically class 2 with a small section of low class 3.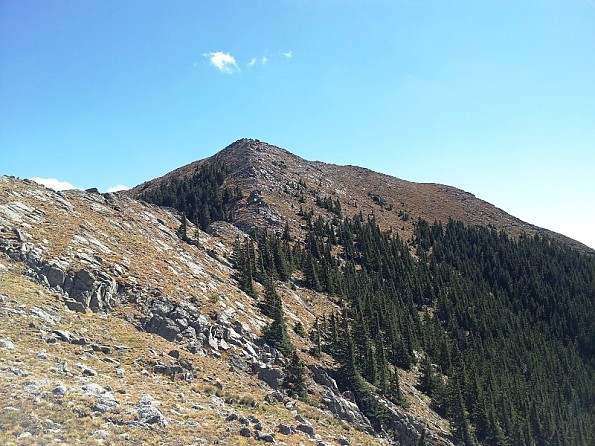 Same view without me in it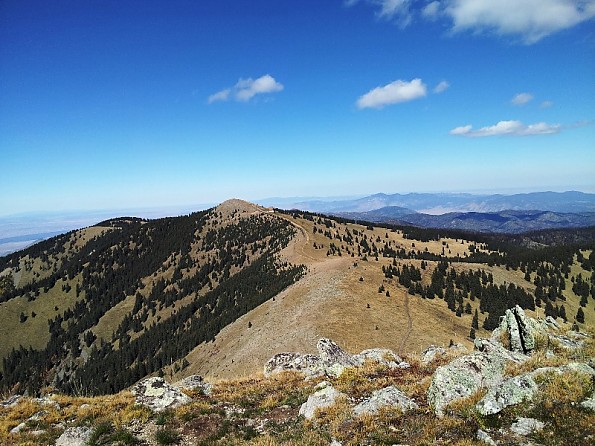 On the summit ridge looking back at the route I just hiked up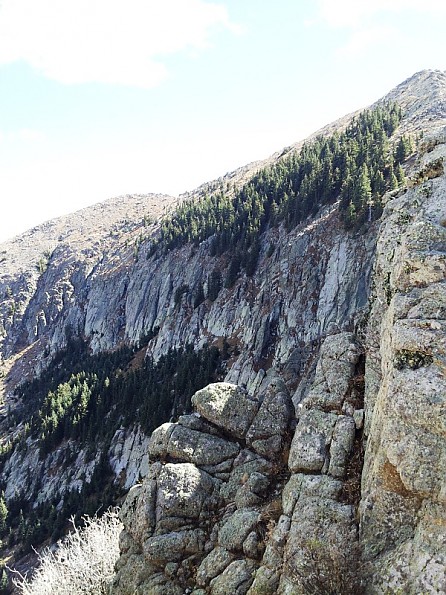 Cliff area to the climbers left.  About a 600ft drop. The route is just out of view on the right side of the photo.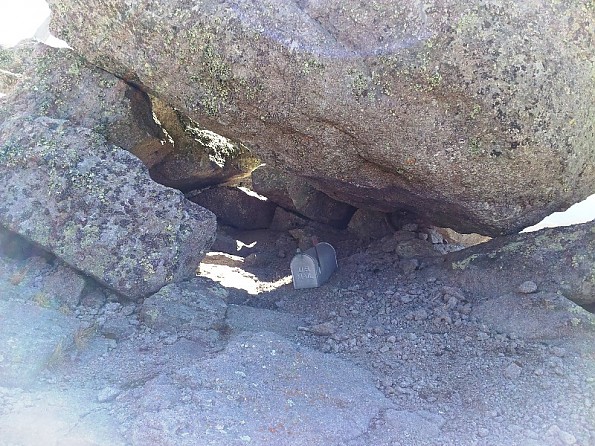 The mail trucks here must have awesome off road capability!  The coveted summit register is contained within.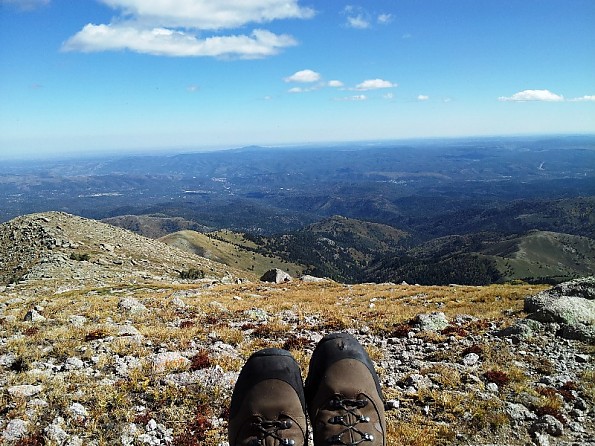 Boots on the ground at the summit looking towards the village of Ruidoso.