2:27 p.m. on October 29, 2012 (EDT)
Rob R

940 reviewer rep
783 forum posts
This area is located north of the village of Ruidoso in New Mexico.  The area the photos were taken were in the unburned area of the White Mountain Wilderness.  The burned area was named the Little Bear Fire.  The trip took place on Thurs, Oct 18th while I was vacationing there.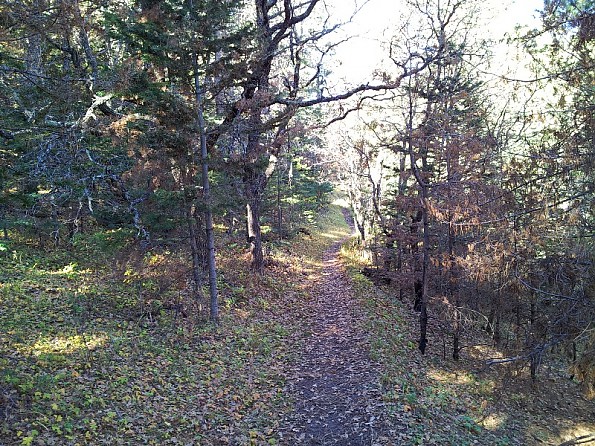 Big Bonito Trail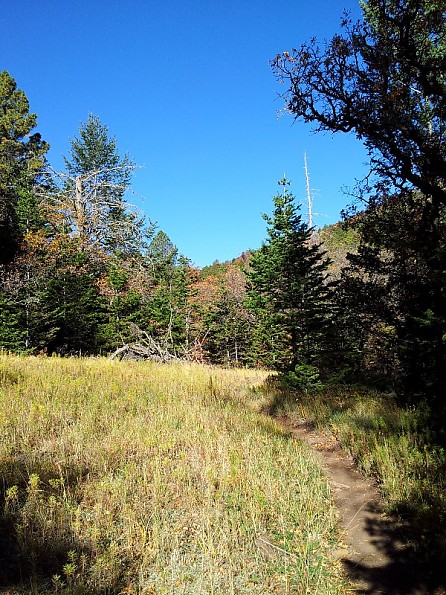 Approaching a saddle and a major trail junction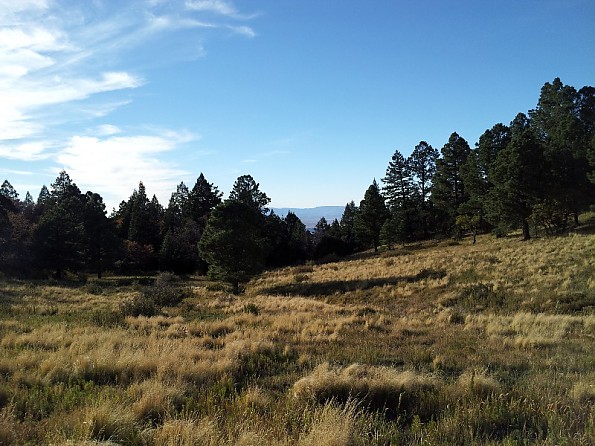 On the saddle looking to the west.  I'm at the junction of the Crest Trail.  Further west, the elevation drops 4000ft to the Valley of Fires.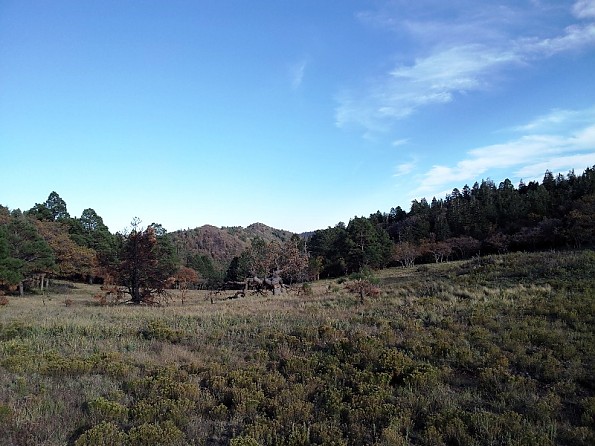 I turned 180 deg and took this photo.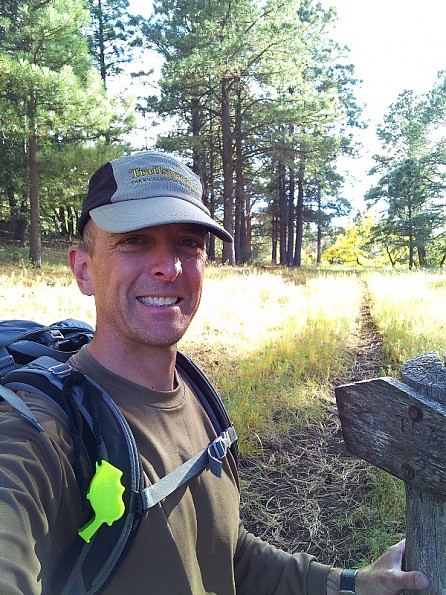 Continuing to a campsite I has scouted during past day hikes.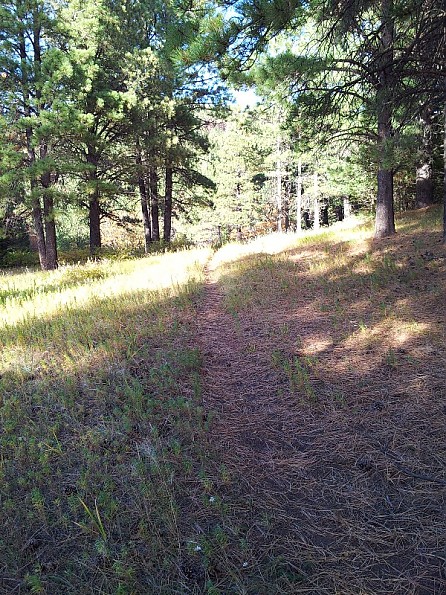 Pine needles make good tinder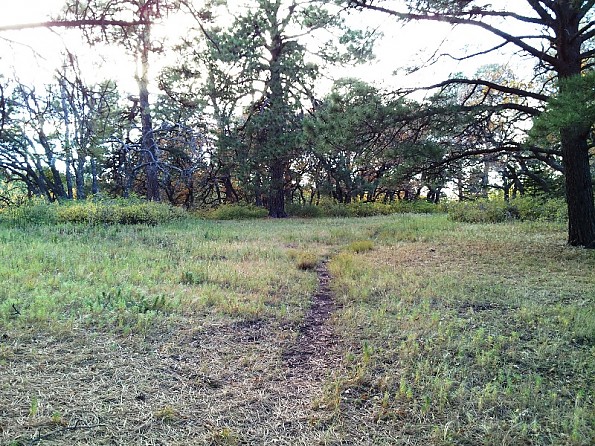 The trail approaches this nice area to camp. I continued a little further.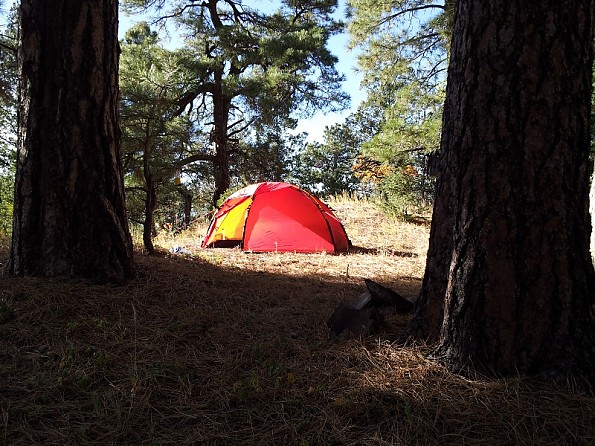 This is the spot I picked.  The Hille is framed by two very large ponderosas.  Elevation here is 8900ft, temp in the 60's.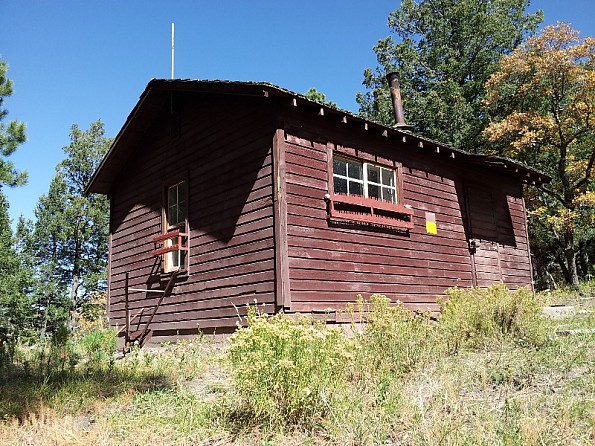 Forest Service Cabin was nearby.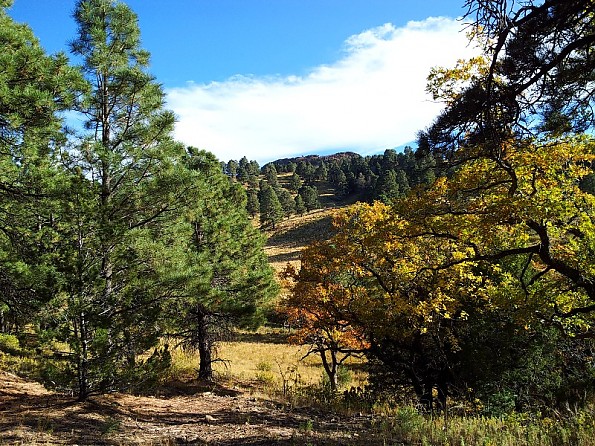 This view of Spring Point was neaby the tent.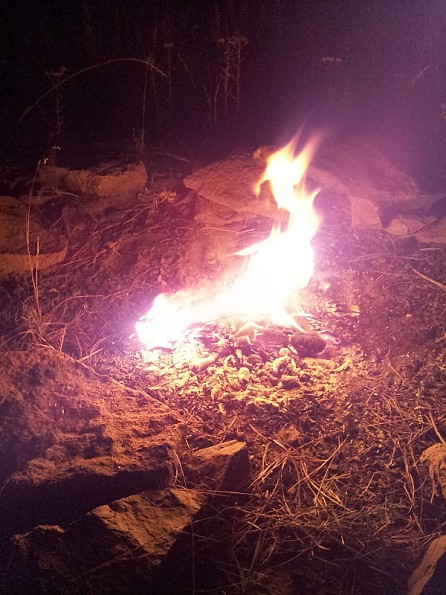 Small campfire was started, in an existing ring, by using pine needles and a homemade firestarter made of paraffin wax.  I only used some small sticks and twigs which I scavenged from around the area to keep it going for about an hour, then extinguished it.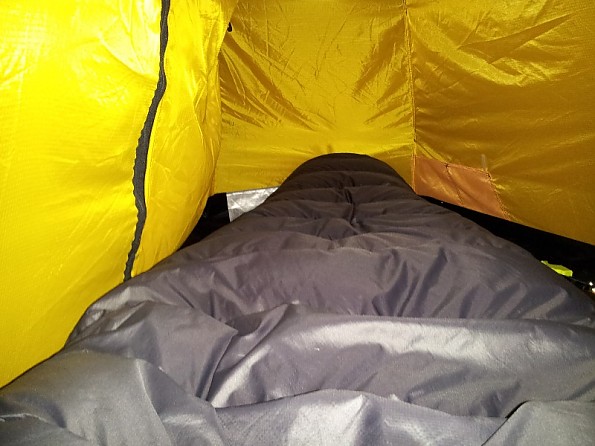 In the Hille and this is the 900fp down quilt I bought from Pillowthread.  It worked great.
The next morning I broke camp about 10am and headed back to the trailhead.  It was a 7 mile roundtrip.