outlan
86 reviewer rep | 11 forum posts
11:37 a.m. on January 11, 2013 (EST)
In my top 10 list of places to hike (which is rapidly growing), Dolly Sods has to be in the top 5.  It has to be one of the wildest and most beautiful places in the East.  The guidebooks say it resembles northern Canada, and I'd have to agree—it's a truly alpine environment with flora, fauna, and views like I've never seen.
Due to multiple circumstances, our trip changed from a backpacking trip to day hiking/car camping, but still did not disappoint.  It was a long drive from Dayton, Ohio through Ohio, Pennsylvania, West Virginia, Maryland, and then West Virginia again.  When we finally made it, it was beautiful drive up to the camping area where we slept for the next three nights.
On day one, we hiked to Bear Rocks for a beautiful view of the mountains, and deep into the Sods which clearly resembled Canada.  The trail was very well maintained and easy.  Cairns, though mostly unnecessary, led the way through the rockier areas of the trail.  The creativity of people's ability to stack rocks amazed me.
Even for as popular and busy as this area was, we saw an amazing amount of wildlife.  We almost stepped on two poisonous snakes (a Copperhead and Timber Rattler), got extremely close to some deer, and saw large and (fairly) fresh bear tracks in the mud, which was a little unnerving.
The wonderful part about the Sods is the ever-changing landscape of the area.  It goes from alpine environment, to open fields, to pine stands, to hardwood forest, all within the course of a few miles.  The worst part of all is the mud bogs, which can really weigh a hiker down.  Heavy boots can sink quickly and it is literally like walking through chocolate pudding.  This can really compound the fatigue after a long day of hiking.  Still, with my 10 lb daypack on I met an elderly couple backpacking with 60 pound packs through the bogs without much of a problem, which of course made me feel like a complete pansy.
Our last day was the most difficult as we were hit with a severe thunderstorm that lasted several hours, making hiking miserable and parts of the trail became a literal waterfall.  Still, the adventure and experience something like this brings is fun to me in some kind of sick, twisted way.
The Dolly Sods is an epic, magical place that is not to be taken lightly.  It is dangerous and beautiful at the same time.  I would also say it has to be one of the most beautiful hikes in the Eastern U.S.  Though it's on the Eastern Continental Divide, it is not that high in elevation, but still rivals some parks in the West with its beauty.  Anyone who loves hiking needs to come here and experience it at least once.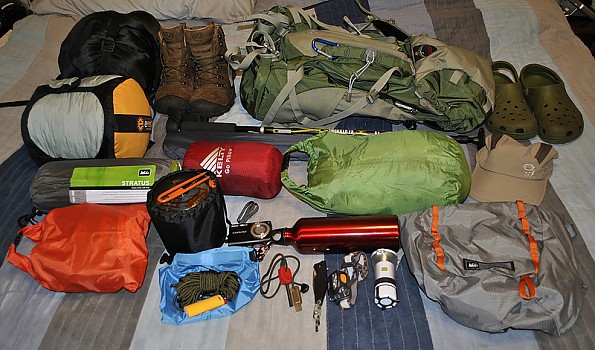 Pack dump of my gear when doing my final checklist the day of departure.  Some of this gear I ended up not using, but was good to have just in case.  There are certain items I don't go anywhere without.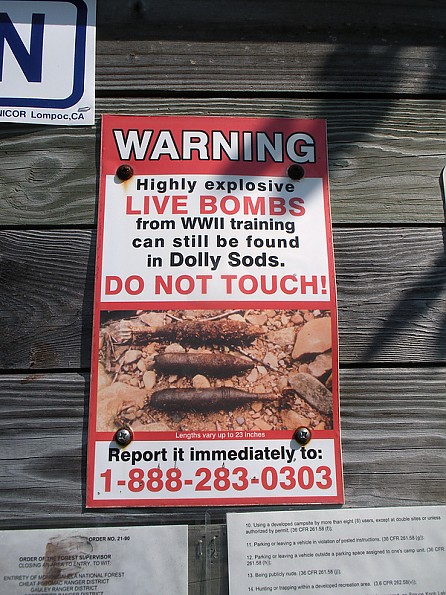 One of the first signs you see upon entering the Sods.  Just a bit intimidating.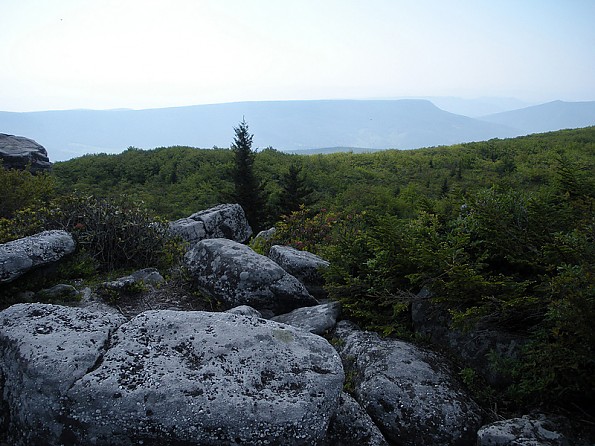 The view from Bear Rocks.  It was a gorgeous morning.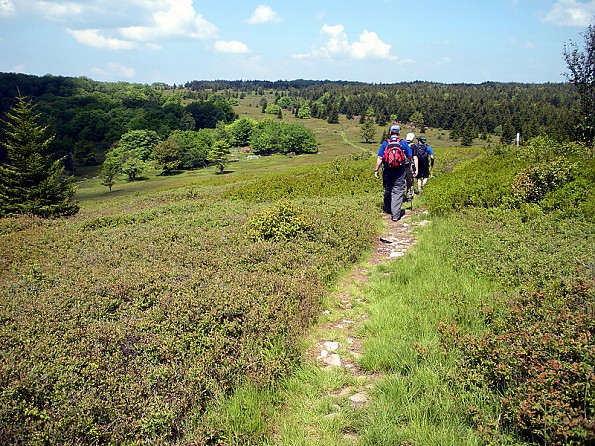 Entering the Sods near Bear Rocks. This entire area resembles northern Canada.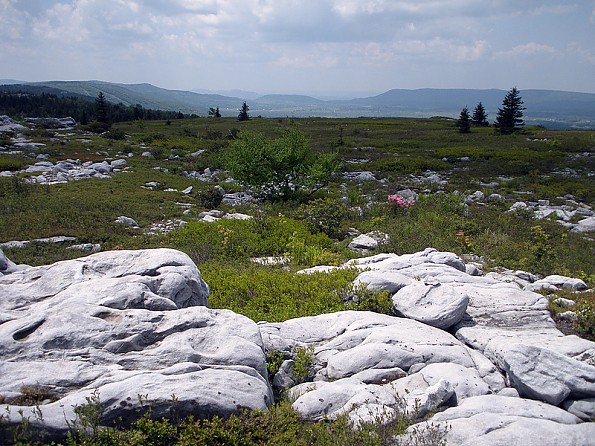 Where we stopped for lunch. I forget the name of this particular grouping of rocks, but this was an absolutely gorgeous spot.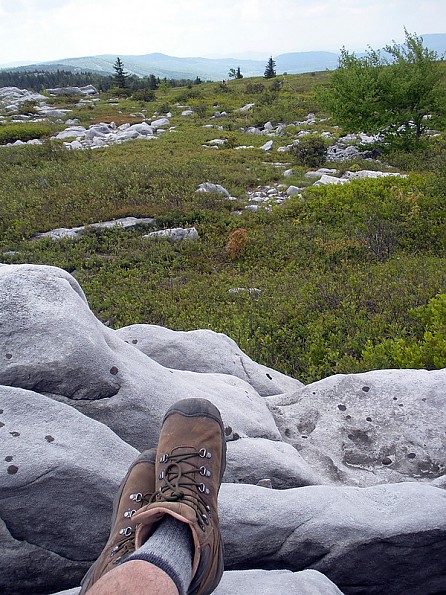 Kicking back for lunch before many more miles of hiking.  Not too many things beat this.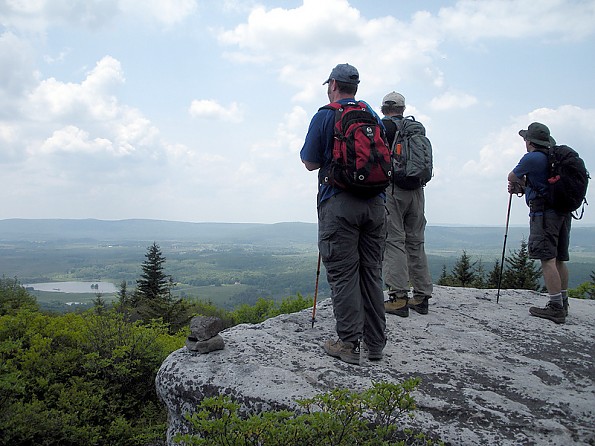 One of the many awesome views along the trail.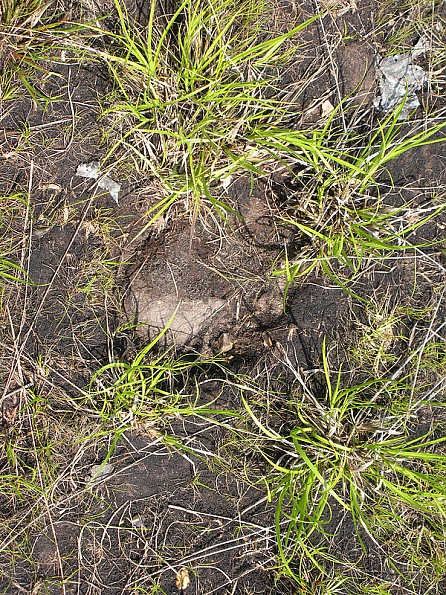 Very fresh bear track.  This put us all a little on edge.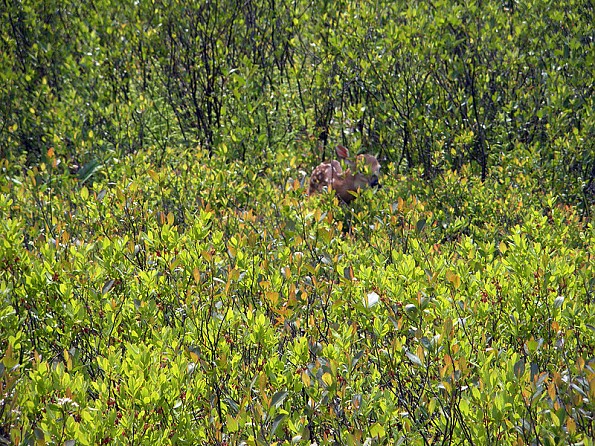 I came way too close to this fawn, and mom was just up the trail giving me the evil eye.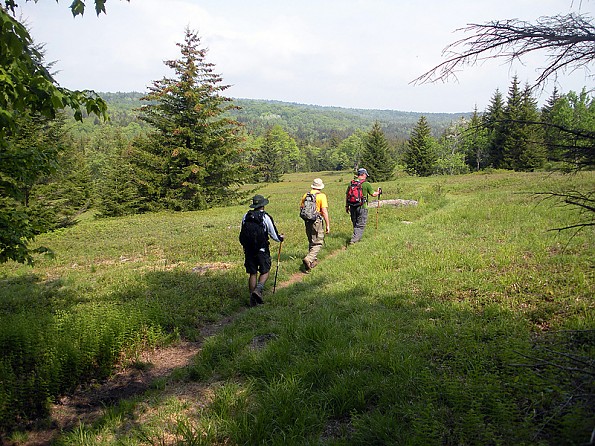 A gorgeous day on the trail.  This path was fairly level and extremely scenic.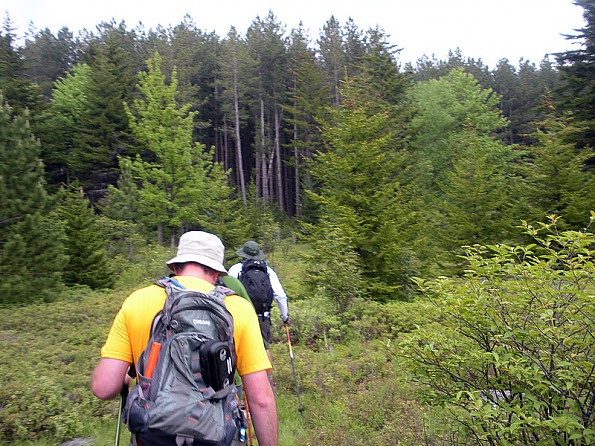 This part of the trail was one of my favorites.  This tall stand of pines was like entering another world.  It was a truly alpine environment.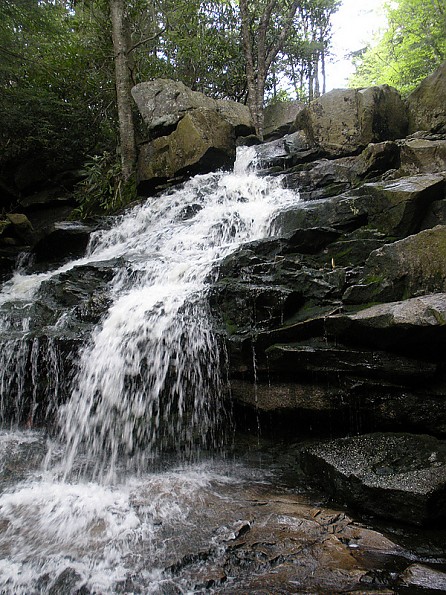 This was a waterfall along the Big Stonecoal Trail.  It was about a 30 foot scramble down the mountainside to get to it, but so worth it.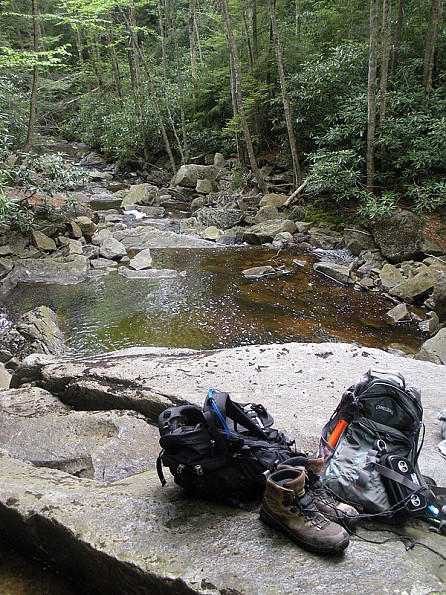 The view from the waterfall.  We actually kicked off our boots and soaked for a while.  It was fantastic.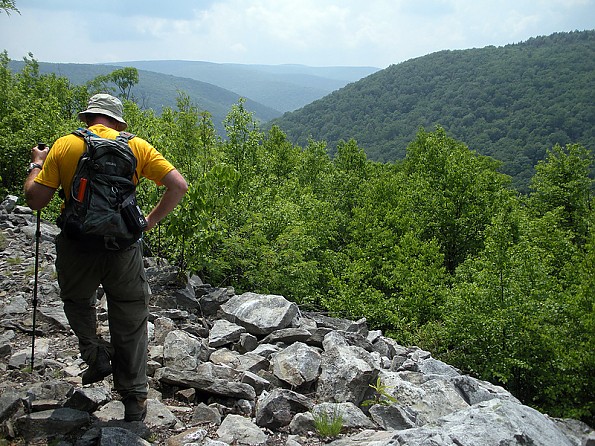 This is the last picture I captured of the trip because of nasty weather.  The Rocky Point trail was this rugged, foot-destroying hike of jagged rocks for miles.  Soon after, the skies opened and we were rained on for about four hours. This season, I will have my GoPro, so no more worries about the camera getting wet!