6:52 a.m. on March 12, 2013 (EDT)
Patman

3,278 reviewer rep
2,296 forum posts
I only had one night to use last weekend and took off on a mid day start to my beloved SmokyMountains.
I started from a roadside pull-off near Cades Cove area and tramped over to the AnthonyCreek trailhead.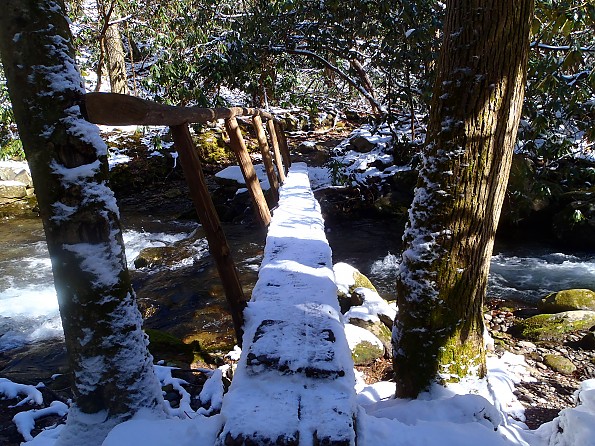 This was the first of three friendly footlogs. I give a little mental cheer for these in the winter.

This was the trench –trail of Bote Mountain with a good solid snowpack.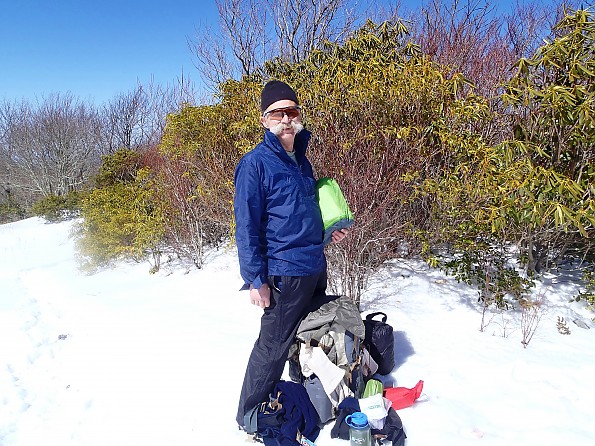 At the north end of Spence Field I met Gary, a 72 year old thru-hiker who started pretty early for an AT thru-hike. As he stood in this photo he was 180 miles in with about 2000 to go. If you read this Gary, be encouraged, you are living the dream!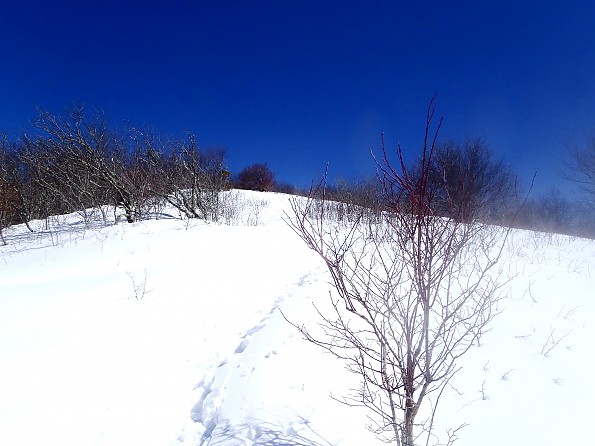 This was on the way up to Rocky Top. Man, I'm getting tired just looking back at the photos. There was a solid 7 inch snowpack with sections over two feet deep. I found it almost as tiring to try and match up to others post holes as it was to make my own. Almost…..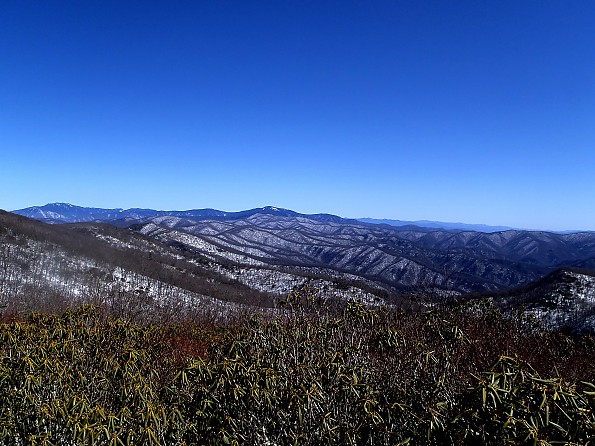 This was the west / northwest facing view from Rocky Top.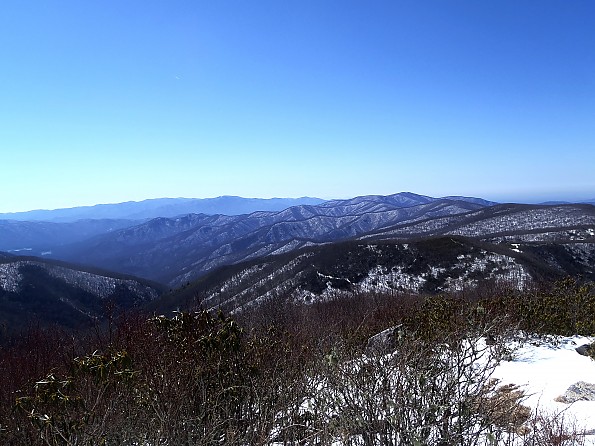 This was looking South across the BMT and towards the Unicoi range. FontanaLake is just visible in the far left.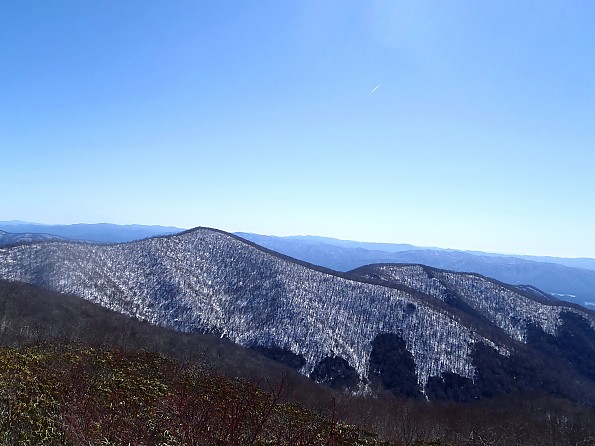 This I believe is Haw Knob and my next intended destination for the afternoon.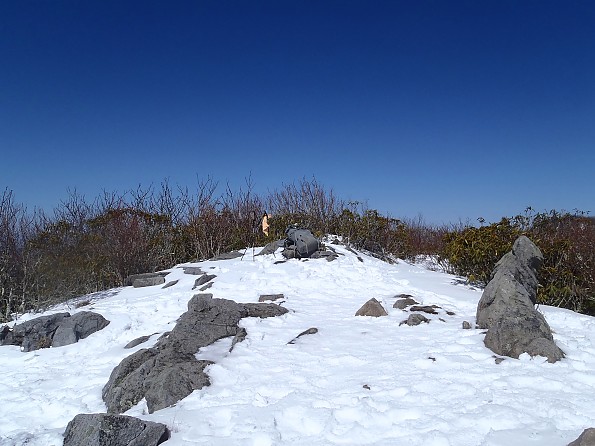 My gray pack blended really well with the rocks on Rocky Top.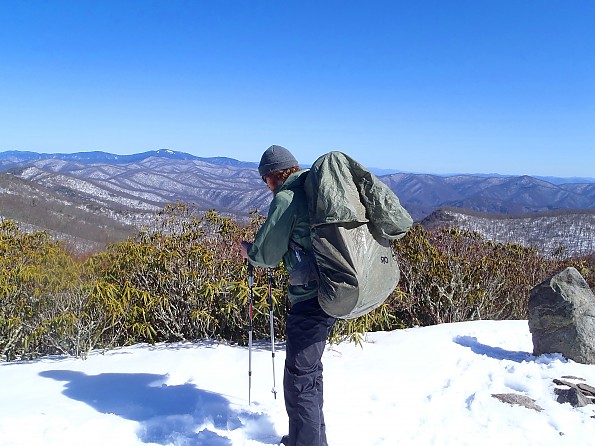 I had lunch with Zak; he was flip flopping back to Pennsylvania to finish his thru-hike. He only had 1000 miles to go. (only….)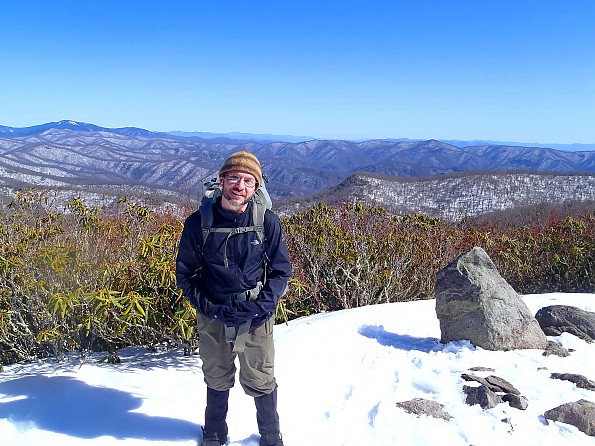 Yep, I had Zak take one of me too. I will also appear briefly in his thru-hike video. I'm in a lot of thru-hike videos but I never see them posted anywhere..lol.
After trekking out Jenkins Ridge to Haw Knob and totally tiring myself out I went back up to the AT to be a rule follower and camp at Spence Field where my reservation said I would be.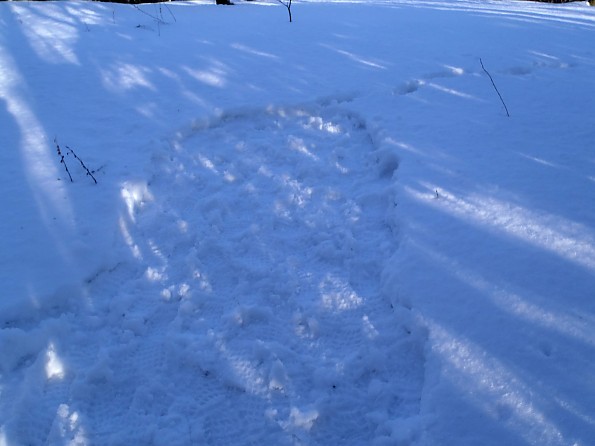 Luckily the shelter was full so I was able to tent camp. I stomped down the snow pack in a rough rectangle to match my bathtub floor.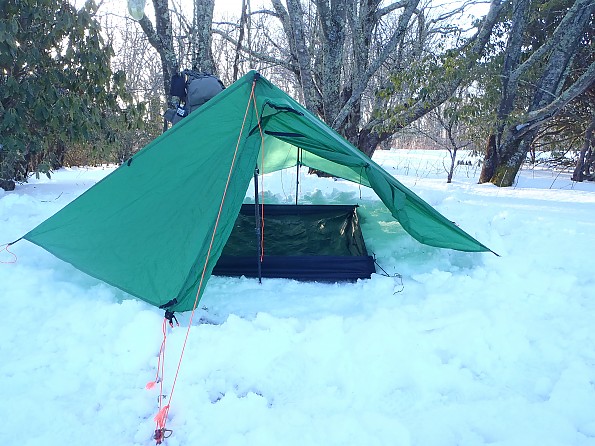 Later I made little snow walls around the edges to block some wind. It was a really cozy camp but you wanted to stay on your sleeping pad while messing about the tent.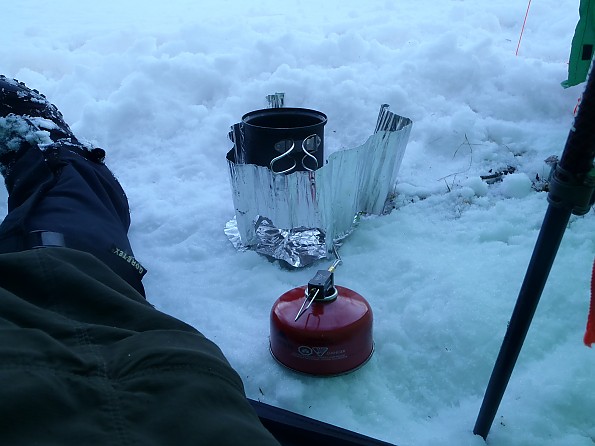 Despite the snow pack it wasn't really cold at all and I didn't even need to invert my canister stove.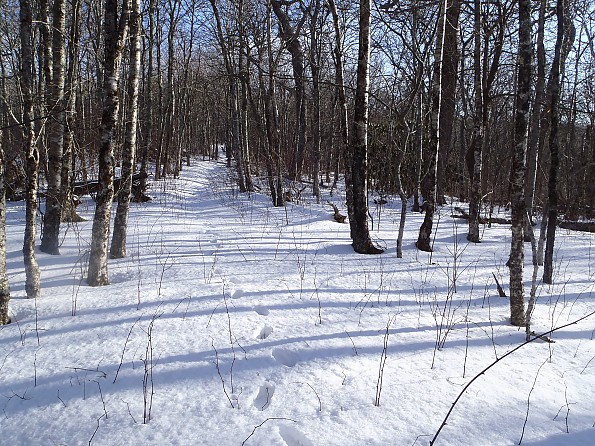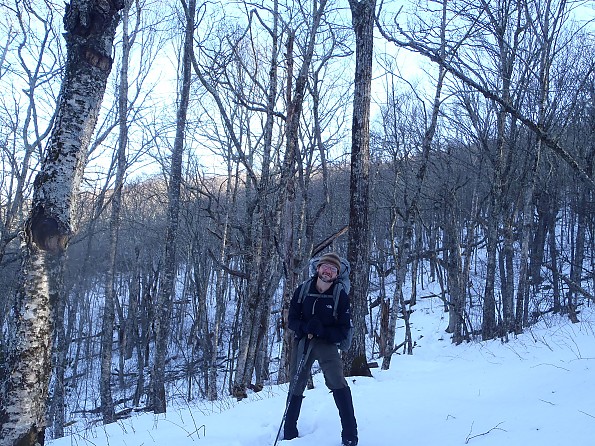 The next morning I attempted to follow an old route that roughly parallels the AT (I have some old park maps from the 50ies and 70ies) but eventually hit too much bramble and had to cut back down to the main trail.

I was nearly to Russell Field when the sun came out.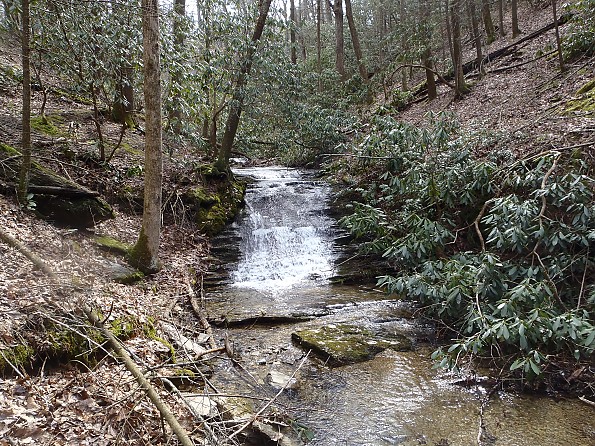 I'll end with this off-trail shot of a little cascade I encountered on the bush whack back to my car.
Happy Trails!