9:33 a.m. on April 25, 2013 (EDT)
James Milligan

203 reviewer rep
14 forum posts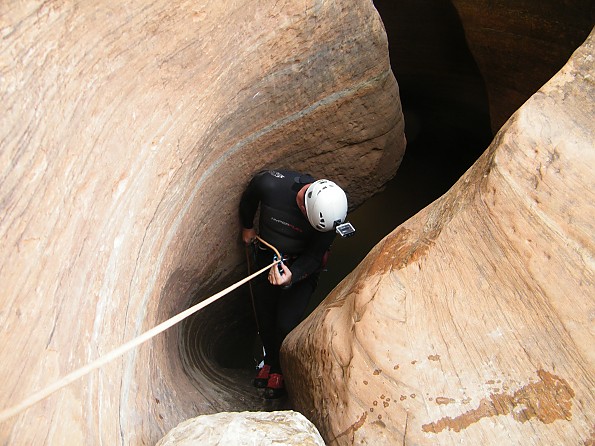 I had the opportunity on the 13th  to go through Keyhole for my 4th time this year and Pine Creek for my second. My first time in Keyhole I drowned my camera at the first rap so there were no pictures of Keyhole or Pine Creek.  The second trip I did not turn on my Contour helmet cam. The third trip I left my Contour in the car, but on the fourth I was finally able to get some pics and footage of both canyons.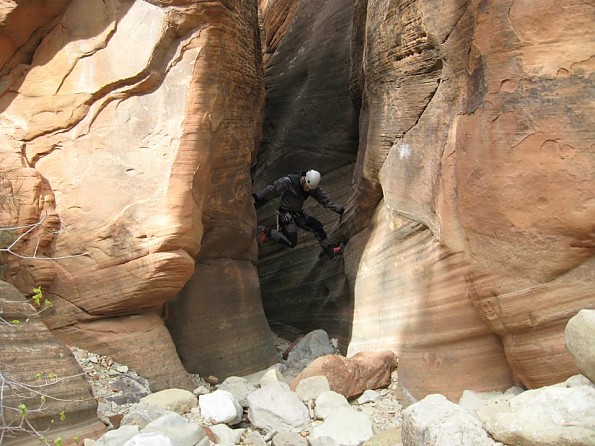 I'm pretty happy that it finally worked out cause I'm pretty sick of smelling that rotten deer at the end of Keyhole.
I met up with a friend of mine I have not seen in two years and who hasn't rappelled since he was in boy scouts. He told me he would be fine doing any rap under 200' so I figured that after warming him up in Keyhole he should have no problems with Pine Creek. My other friend Nick who owns Seldom Seen Adventures in Kanab hooked up with us as well.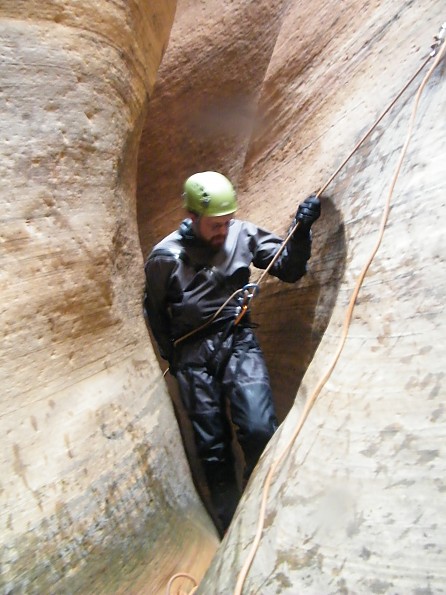 This is always a fun canyon and I love how quickly you can get small groups through. It's one of those canyons you can do on your lunch break , which I have done that a couple times.  I have been watching the water drop over the past couple weeks but it is full again.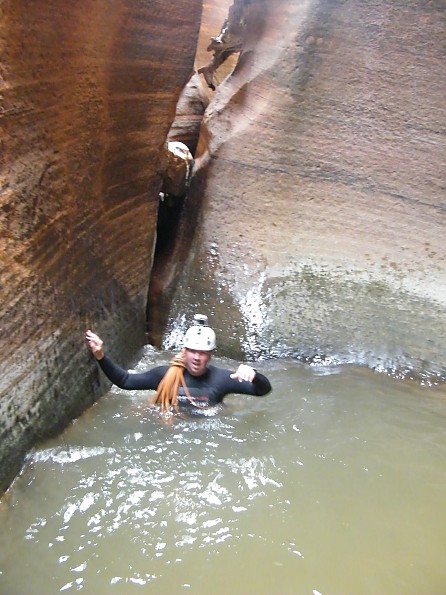 The hole when you first come out of the slot before the 1st rap was completely dry the week before, but it was completely full this trip. I knew that there would be a bit more swimming this trip. The pool at the bottom of the first rap is at least 6' deep. It's kind of hard to tell due to the buoyancy of my dry suit. There is webbing at every down climb which is not really necessary, but for my friend, the noob it made him feel  a bit more comfortable.  To make a short canyon story shorter; we swam a lot then the wind blew deer hair in our faces. We complained about the stench and moved on to Pine Creek. Pine Creek TR coming Soon