9:27 a.m. on May 7, 2013 (EDT)
Tipi Walter

295 reviewer rep
1,436 forum posts
BACKPACKING
THE
BALD RIVER
UPPER BALD
AND
CITICO/SLICKROCK
WILDERNESS

Trip 144
April 12-29  2013

**  18 DAYS IN THE UNICOI MOUNTAINS

**  BACKPACKER EDDIE IN THE BALD RIVER WILDERNESS

**  LIGHTNING BOLTS ON THE WHIGG

**  KEN JONES AND THE CROSSCUT MOUNTAIN BOYS

**  MASSIVE RAIN AND WINDSTORM IN BARREL GAP

**  BMT HIKERS RED HAIR AND CAN'T TALK LONG

**  ELEVEN BOY SCOUTS ON THE BOB

**  MEETING CHRIS, KRISTEN AND STACY

**  AJ AND JON IN NAKED GROUND

**  DOING THE JENKINS MEADOW--NAKED GROUND TRAIL LOOP

**  FIR TREE CAMP ON THE BOB

**  BACKPACKING WITH BOB BUTTERFIELD

**  HELL SLOG UP THE NUTBUSTER TRAIL WITH BOB BUTTERFIELD

**  THE 28TH NUTBUSTER

**  WET AND COLD AND HYPOTHERMIC AT NAKED GROUND

**  42 HOUR RAINSTORM IN NAKED GROUND

**  BOB LEAVES NAKED GROUND IN A DOWNPOUR

TRAILS
Bald River entrance
Bald River
**Big Pine Camp**
Bald River
**Cascade Winter Camp**
Bald River
Holly Flats Roadwalk
Brookshire Creek
**Fern Camp**
Sugar Mt
Sycamore Creek
**Sycamore Camp**
Sycamore Creek
**Hobo Camp**
Sycamore Creek
**Whiggs Meadow(Little Whigg)**
Mud Gap
Skyway BMT
Beech Gap
Fodderstack
Cold Gap
Trail 149
**Barrel Gap**
Trail 149 Backtrack
**Cold Gap**
54A South
**Bob Bald Raven Camp**
Four Mile Ridge
Naked Ground
Haoe Lead
**Toad Camp**
Haoe Lead
Jenkins Meadow
Naked Ground Trail
**High Dog Camps**
Naked Ground Trail
Four Mile Ridge
**Bob Bald Fir Tree Camp**
54A North
**Snow Camp(2)**
BMT Fodderstack
Crowders
Big Stack Gap
Slickrock Creek
**Slicnic Camps Bee Camp**
28th Nutbuster Trail
**Naked Ground Landon Camp(2)**
Four Mile Ridge
Bob Bald
54A South
Fodderstack to Beech Gap and OUT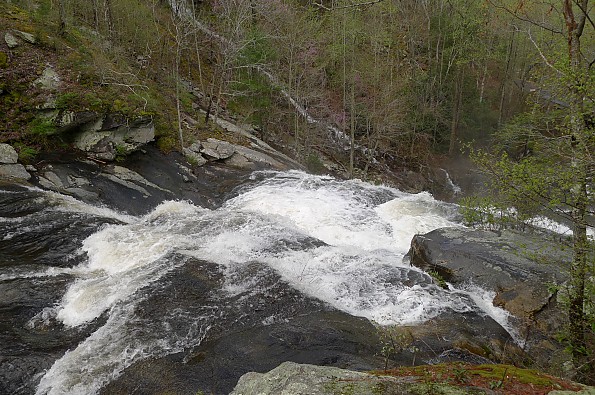 Okay boys, I get Little Mitten and Zoe dog to drive me to Tellico River and up to the Bald River wilderness where we said our goodbyes as I lifed an obscenely heavy pack full of food and fuel and books to get me thru 18 days without dealing with civilians or non-backpackers.  Bald River is up as evidenced by this pic.  This is looking out from the top of the falls.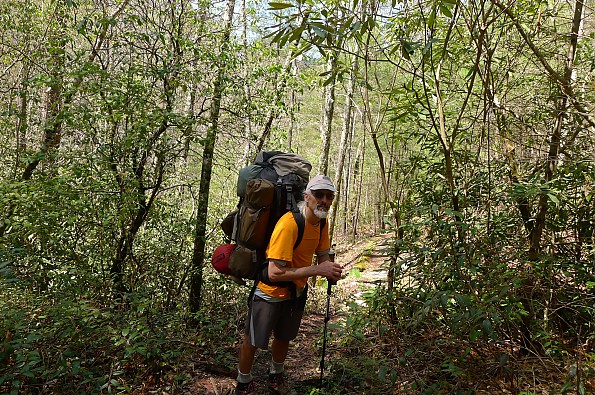 Another trip begins with a pack in the 85 lb range as I stand on the Bald River trail by the Cow Camp trail jct.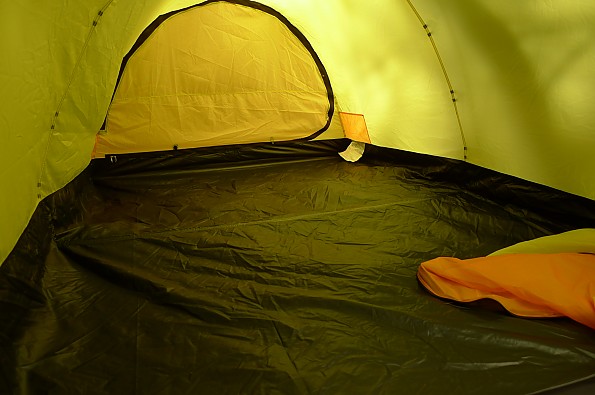 I set up the Hilleberg Keron in Big Pine Camp and get to use a brand new inner tent supplied by Hilleberg after I complained about the substandard (and stretched) elastic connectors on my old inner tent and so with the new tight elastic I now have a larger tent with a better bathtub floor and higher headroom.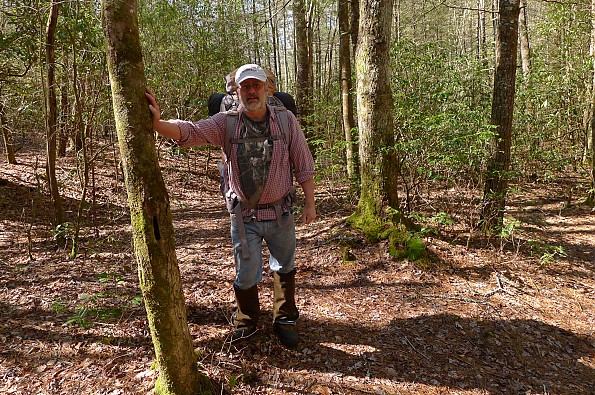 On the morning of Day 2 I'm packing up under blue skies when a backpacker named Eddie from Chattanooga pulls thru going north to camp and waiting for his 2 buddies behind.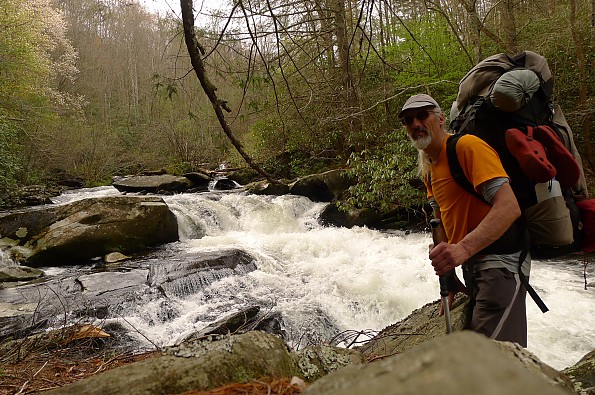 On Day 3 I leave the Bald River wilderness but before I do I pass by the Cascade waterfall for a reststop.  The water is up and loud.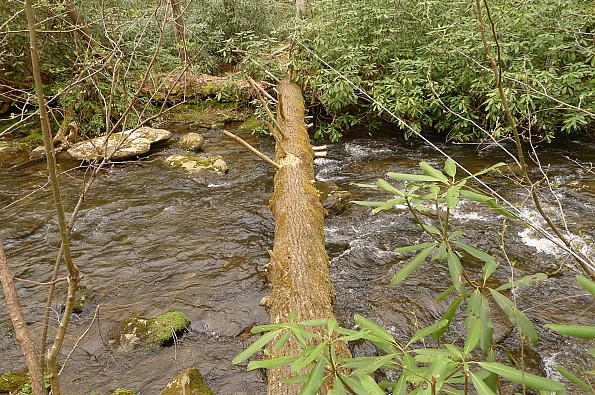 A couple miles later I'm at the Brookshire Creek trailhead and a mile after reach the crossing of the mighty Upper Bald River but first I check out the old tree bridge.  You'd be an idiot to attempt this thing with an 80 lb pack.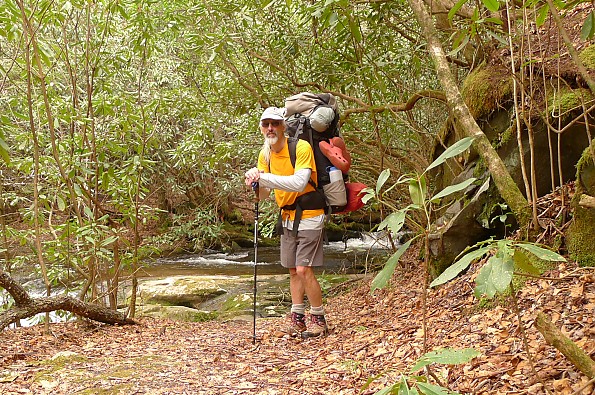 Another 1.5 miles and I'm on the BMT at the Brookshire Creek crossing by the trailpost.  I end up camping on Brookshire Creek in Fern Camp.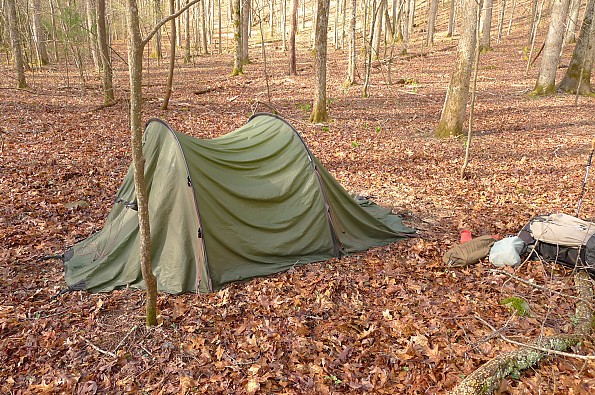 Day 4 begins after a night of rain but gives me sun so I shrink up the tent to pack and move.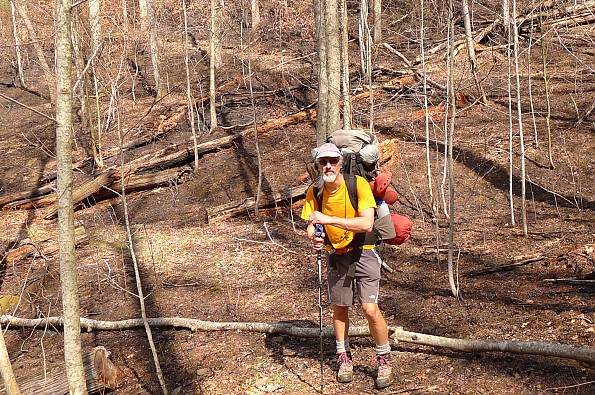 The forest service does a recent prescribed burn all over Sugar Mt and the rhodo get brown and maybe dead.  It sorta sucks.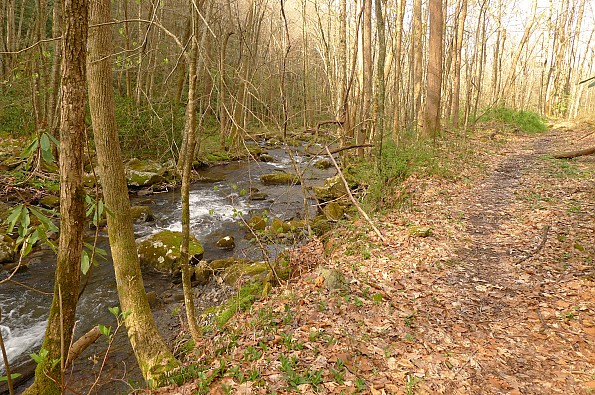 Day 5 begins by following Sycamore Creek trail up to a favorite camp on the 3rd switchback.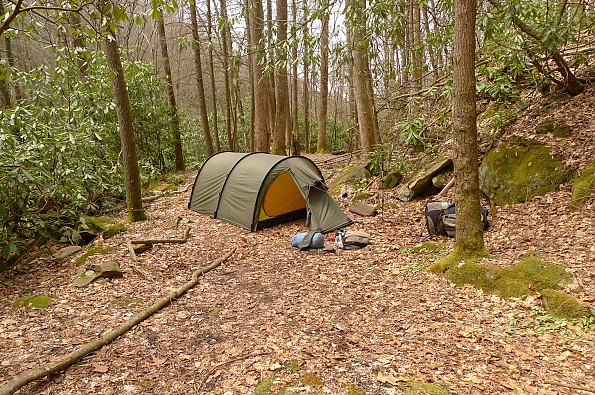 I reach Hobo Camp which is a perfect camp because it has no bugs and is right next to the high headwaters of Sycamore Creek.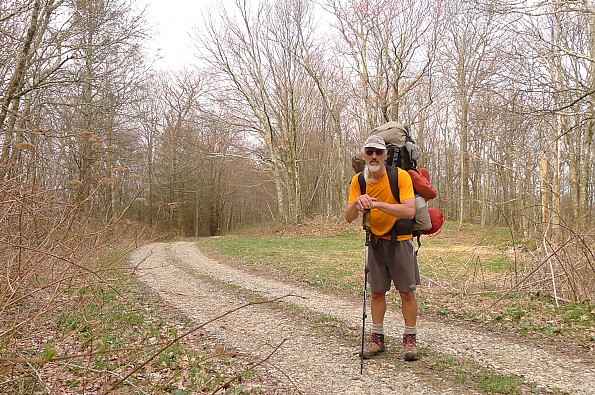 It's time to leave old Hobo Camp on Day 6 and I pull the last hump up the old road to Whiggs Meadow.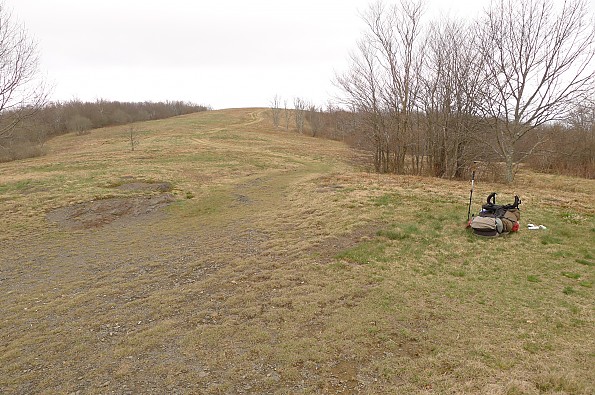 I make it to the Whigg at 5,000 feet for the night.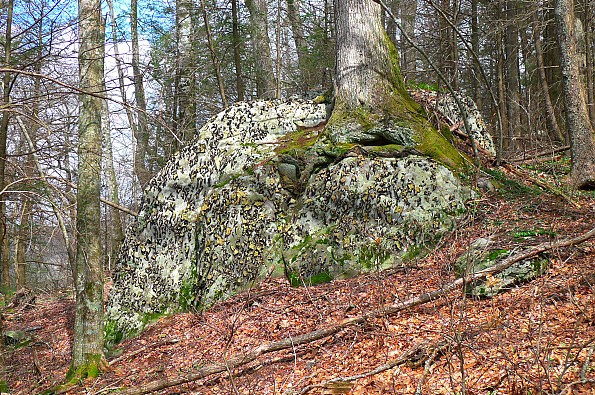 Day 7 begins in a 5,000 foot mountain windstorm so I pack up the tent and have to use rocks to keep it from blowing away or snapping a pole.  1.5 miles later I make it to Mud Gap and beyond on the Skyway BMT to this very neat rock covered in rock tripe.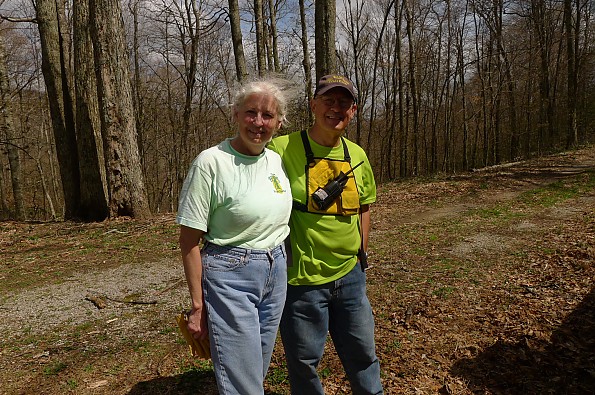 The Crosscut Mountain Boys are doing trailwork on the BMT north of Cold Gap and I find the group and see old friend Ken Jones and his wife.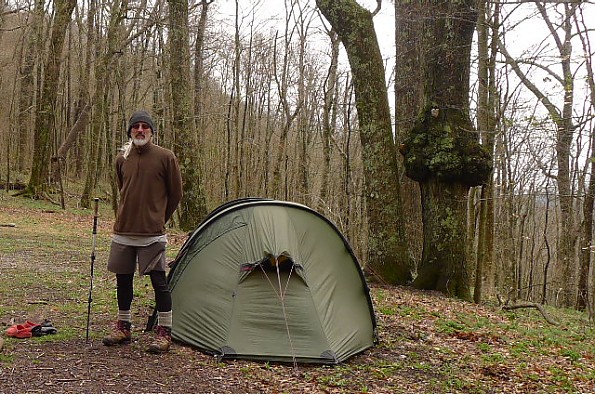 Day 8 finds me in Barrel Gap with a massive wind and rain storm so I bolt down the tent and sit tight.  But it's time to move so I reach Cold Gap as above and pull a night.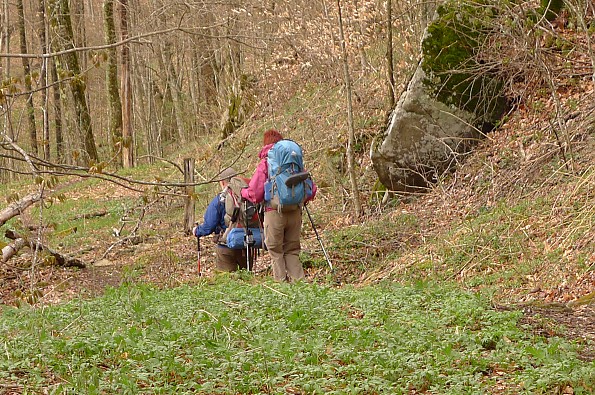 Near dusk 2 backpackers on the BMT pass by camp on their very first day of a trip.  I tried to talk but they barely gave me 60 seconds before wanting to move on so I didn't get their names or their pic.
MORE TO COME