1:27 p.m. on May 23, 2013 (EDT)
in2snow

122 reviewer rep
48 forum posts
Catching up on some trip reports that should have been posted a long time ago.
In 2006 the High Adventure Group in my scout troop decided to mix things up a bit and take a trip that's a little different. We arranged a trip though a High Adventure Base and headed North to Bayfield WI in early July to kayak the Apostle Islands in Lake Superior for 5 days. We were set up with two guides (One from the Adventure Base, and one from Living Adventures) and gear through Living Adventures, Inc. and began by taking a safety course which involved dumping the kayaks in 40 degree water to learn how to self extract and get back into the kayaks. Even with wet suits, it's not an enjoyable experience.
http://www.nps.gov/apis/planyourvisit/upload/APIS-map-07.pdf
We packed our kayaks and set off from Living Adventures to our first overnight on Oak Island, weather was beautiful, temps in the 80's and Lake Superior was relatively flat.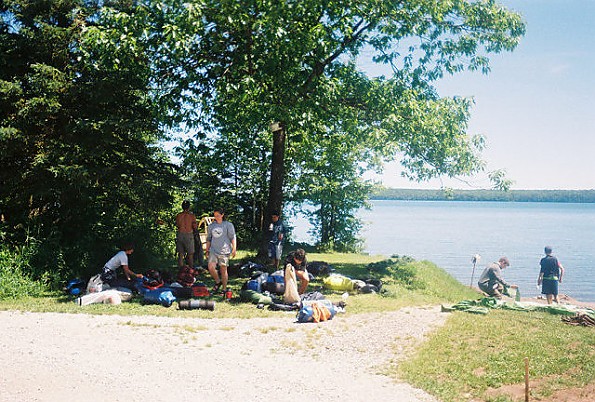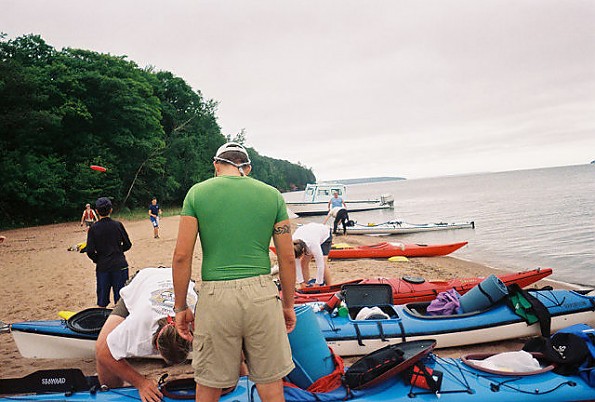 We hiked the island which is fairly large and surprisingly saw quite a few deer. We didn't see an black bear which I apparently swim or walk the ice to get onto some of the closer islands. The views were incredible.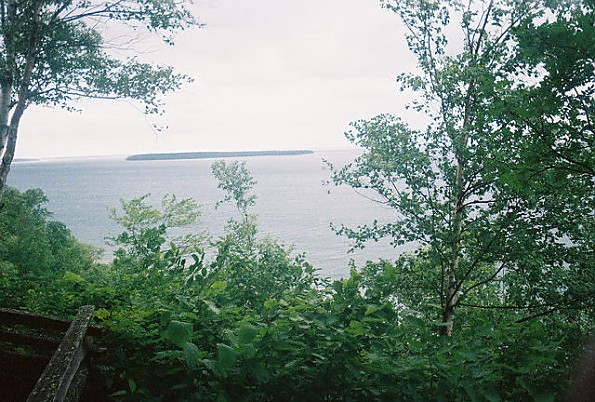 Day 2 we paddled from Oak Island to Sand island which was approximately a 15 mile paddle. The weather was great and we stopped on Rasberry Island to eat lunch and check out the lighthouse there.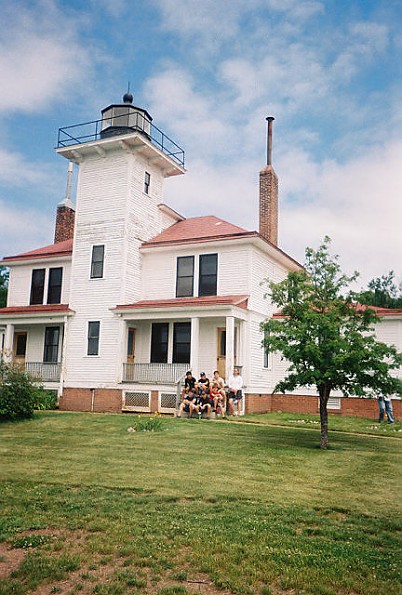 We continued on to Sand with a brief stop at York Island for a break then paddled on to sand island.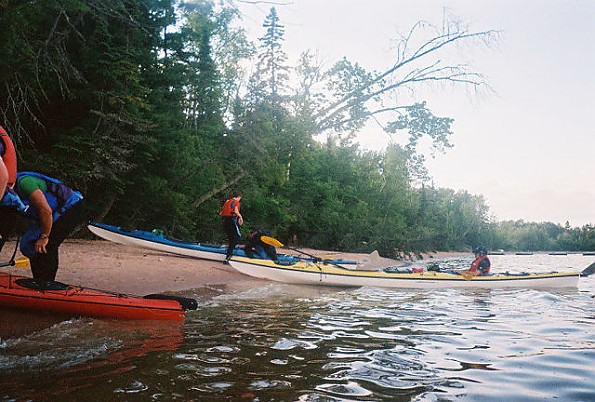 The day was amazing and the water was so clear you could see down at least 20 feet.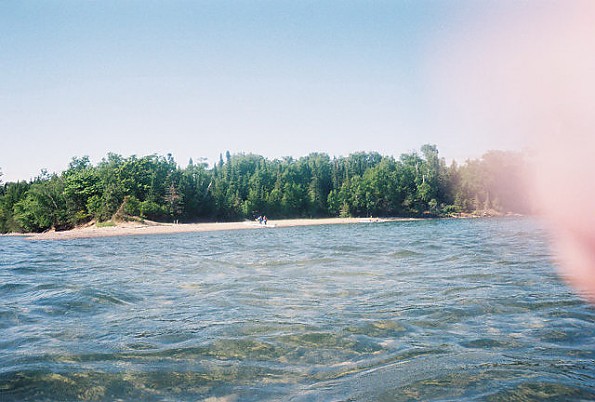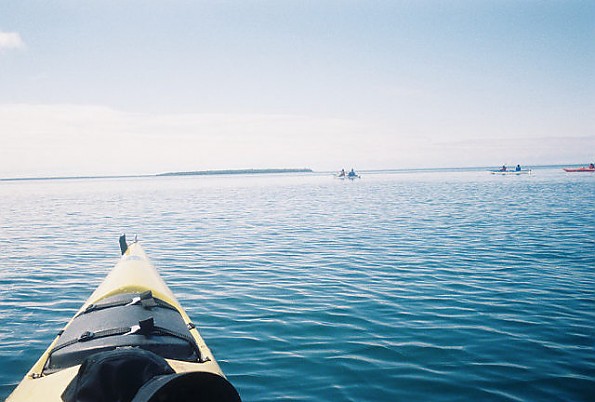 When we got to Sand Island our guide began to sniff the air and some other weird stuff telling us if we wanted to explore the sea caves we had to do it tonight because a storm was rolling in. Even though we were tired we wanted to get into the caves. It was really tight in places and dark. The headlamp was a lifesaver.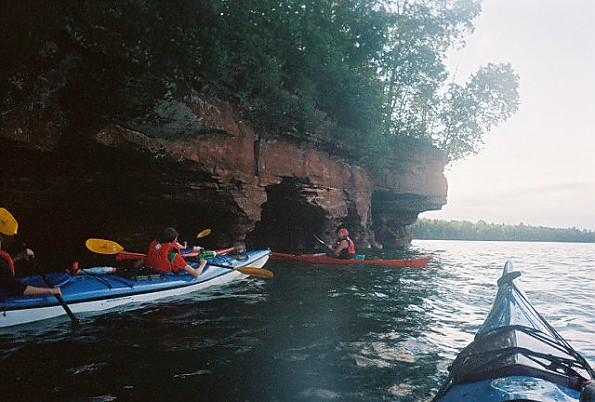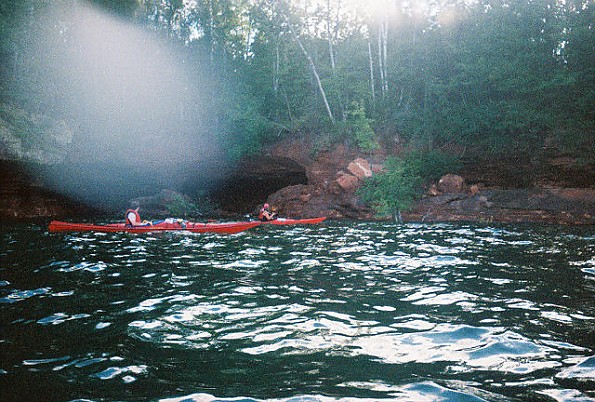 When we got done we set up camp, drug the boats up into the camp and ate. By the time we were done the storm hit.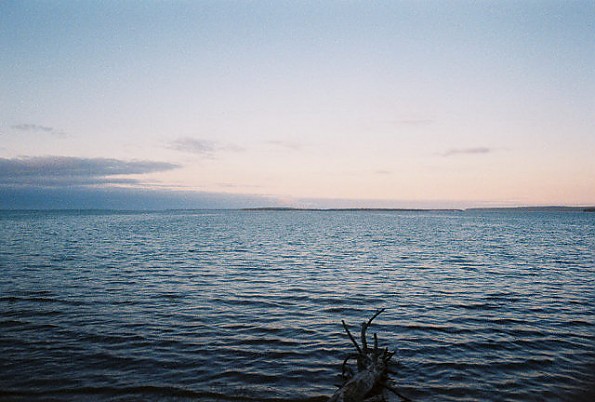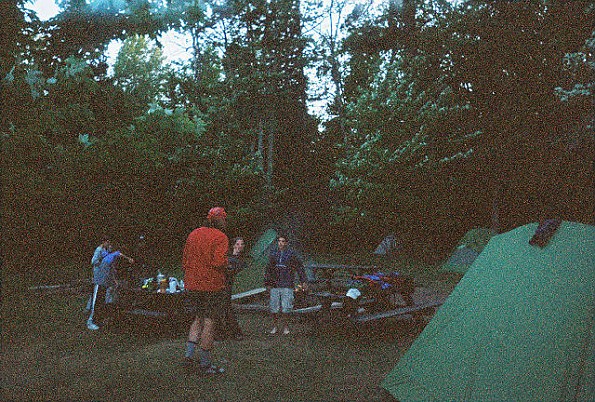 One of the worst storms I've ever camped though. Horizonal rain, wind, lightning and tornado warnings. The next day we were supposed to paddle to Rocky Island, but the lake wouldn't let us get out. We stayed on Sand Island another day/night and hiked to the North end to another lighthouse and had lunch there. It was a gorgeous old lighthouse.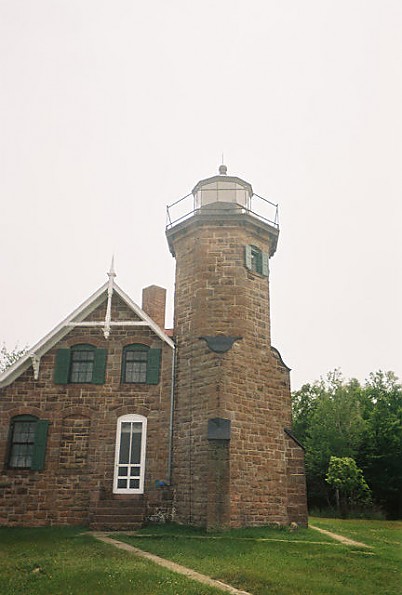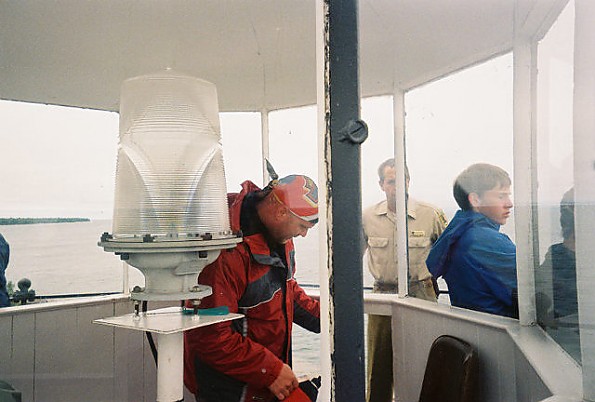 After listening to the weather radio our guide explained we needed to get out early the next day since by afternoon waves were expected at 7-10 feet. We paddled out at the day break and were headed to Manitou Island since we missed our permitted location from the night before. As we passed York island and approached the backside of Rasberry Island we noticed a large sailboat wrecked on the rocks from the night before.
We paddled toward them to offer assistance but as we approached the NP service and a barge came to help. We paddled on and by the time we were ready to cross between Rasberry and Oak Islands the wind had picked up and the waves were growing fast. Half way out we were in 8 to 10 footers and boats were rolling over. Everyone stuck together and kept everyone safe. Sorry no pics, I was paddling for my life and trying not to crap my pants at this time..lol. There was no way we were going to make it to Manitou so we slid into a small protected bay on the backside of Oak Island and made our last camp.
The next morning we had waves at 4-5 feet, but the weather was expected to change by noon. We paddled out into it and got around to the protected side of the island to have a quick lunch. By noon the wind had switched and the lake died out and paddled our way back to Bayfield to end the trip. It was a great trip!