1:17 p.m. on July 25, 2013 (EDT)
Ashleigh

4,096 reviewer rep
603 forum posts
Last month, Jay, Pack, and I took a trip to California and went to Yosemite NP, Mammoth Lakes, Sequoia NP, and Kings Canyon NP. We weren't able to get any quality backcountry time in SEKI, but we still saw enough to make a trip report.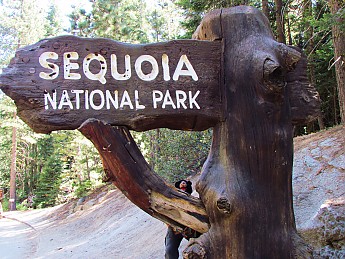 A bear photobombed my picture!
This ranger was jealous of Jay's awesome hat that we picked up at the Stony Creek Campground store. We couldn't leave without it.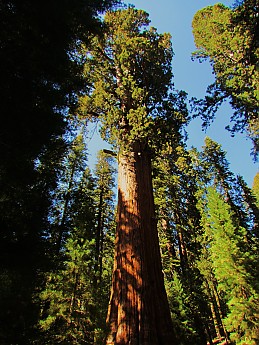 The largest tree on Earth, The General Sherman (275', 52000 cubic feet, 1,385 tons, 103' circumference, 2200 years old)
After the Sherman Tree, we walked the Congress Trail towards The President and The Senate Group.
A very large tree that did not have a name in front of it - still pictureworthy!
The President - The second largest tree on Earth
I can not begin to explain to you how large and impressive this tree is, so this video and these two links should help. I read the article in National Geographic Magazine several months ago and was really impressed, so I wanted to make sure that we saw this tree on our trip. I honestly was more impressed with The President than the General Sherman. It may be because The President was off by itself with no fence or other tourists around it.
http://ngm.nationalgeographic.com/2012/12/sequoias/quammen-text
http://www.npr.org/blogs/pictureshow/2012/12/13/167163801/one-photo-126-frames-2-billion-leaves-247-feet
After we left Giant Forest, we headed to Moro Rock.
Moro Rock Trail
The Great Western Divide (divides the Kaweah River and the Kern River)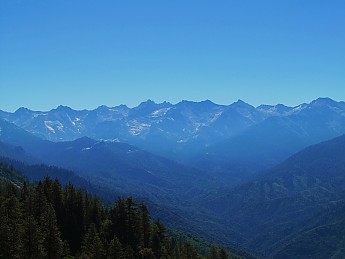 The Kaweahs - Mt. Kaweah is the highest at 13,802'
Summit of 6725' Moro Rock (one of many granite domes we hiked to the top of on the trip)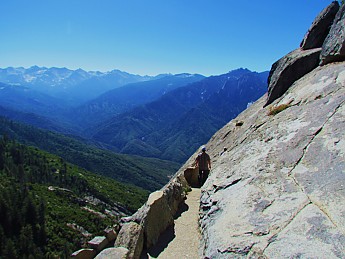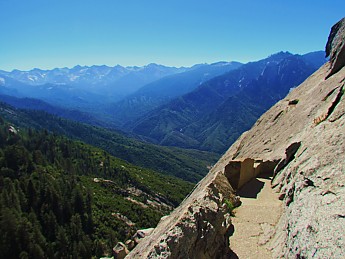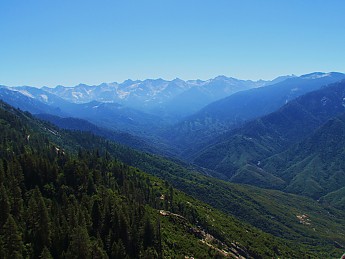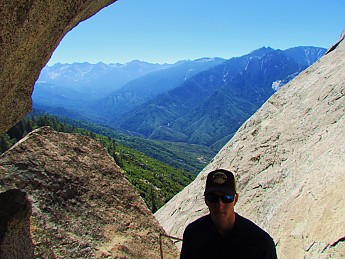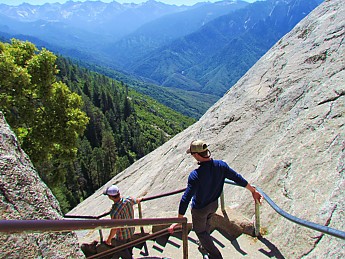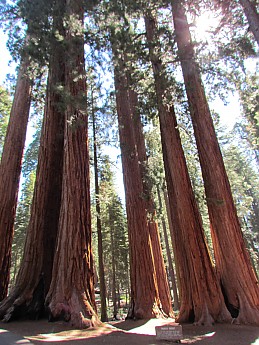 On our way out of the park from Moro Rock, we came across the The Parker Group.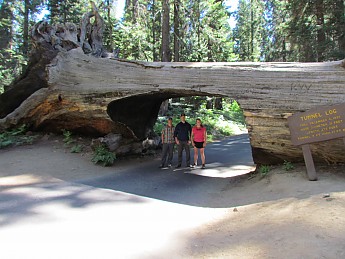 We had to walk and drive through the Tunnel Log!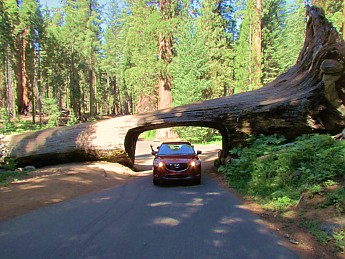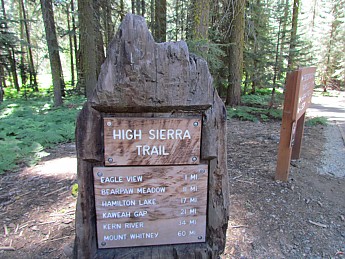 Our last stop in Sequoia NP was Crescent Meadow. It was a pretty typical meadow, so I didn't take a picture of it. The High Sierra Trailhead started in Crescent Meadow. We were going to try to hike up to Eagle View, but the trail was under construction, so we decided it would be best not to try it. Hopefully we will be able to next time!