soleful2001
1,351 reviewer rep | 157 forum posts
9:59 a.m. on July 29, 2013 (EDT)
Started out on a gray but pleasant morning, not expecting what would come later.  Then unexpectedly about half an hour before I planned to stop and set up camp, a huge down pour arrived quickly soaking everything but my spirit.  I turned my quick 11 mile over night into an 11 mile day hike.  No worries, I had a great time any way.  My goal was to test the new Big Agnes Fish Hook UL2, but I had no desire to set up in an inch of standing water (everywhere).  So, I enjoyed the rest of my hike out. The quality of the photos is barely acceptable, it was quite dark and I was using my GPS camera, because it is waterproof.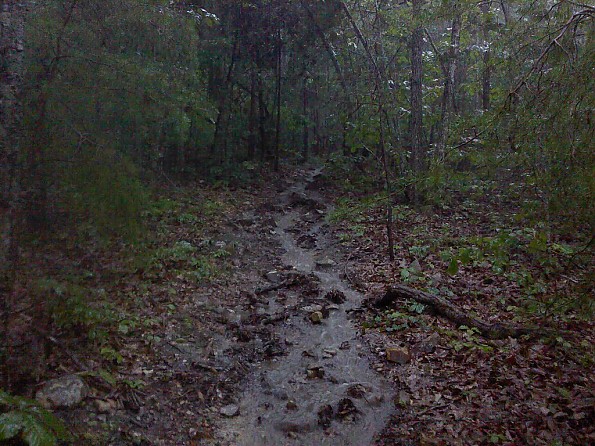 This is the trail and you can see the water flowing down it. This was only about 15 minutes after the rain started.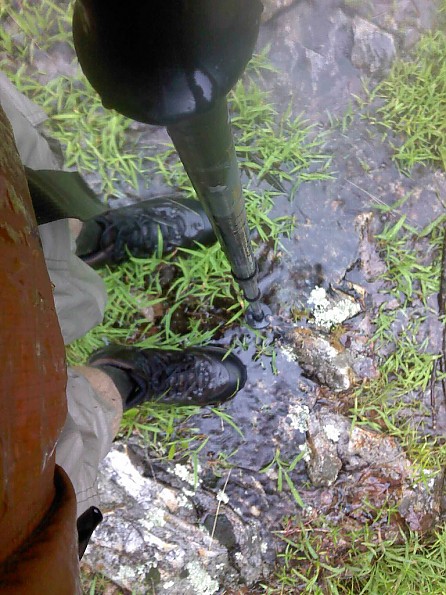 This is right next to the campsite on Dennis mountain.  I did not want to try pitching the tent in this.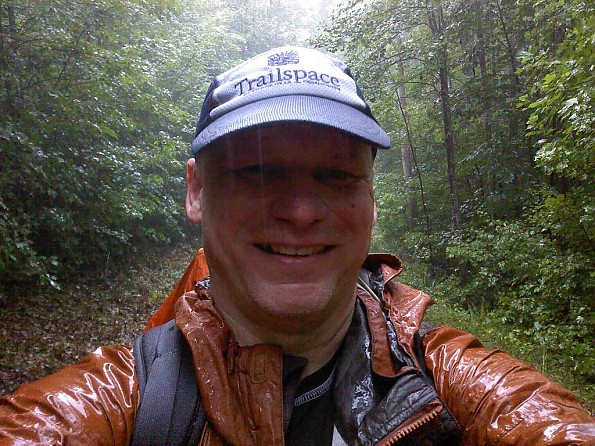 All in All a good day on the trail!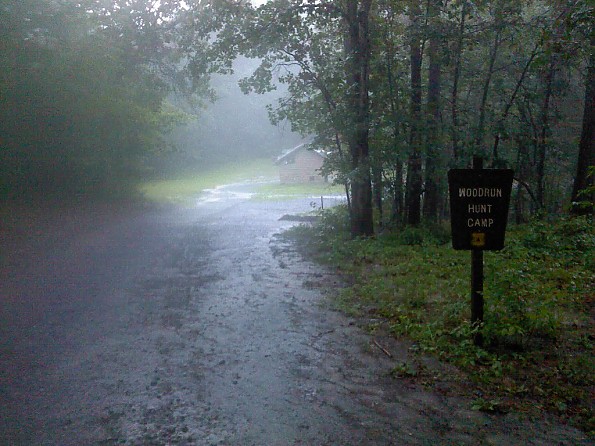 Wood Run camp had some people there, Scouts I think. I have never hiked out on this road in all the years I have spent in this area, so I thought this would be a good day to check it out.  The distance from the road is very close to the distance on the trail, but the road was a little easier to navigate in these conditions. 
Rarely do I get caught in rain like this, but I suppose this sums up the year we are all having here in the East, with the record rain fall.  I saw more amphibians than ever, though, a major moult of thousands of tiny frogs about 1/4 inch long, and salamanders everywhere too.  Also a great year for mosquitos!  Wish I had more to share on this, but I had a great hike anyway!