2:33 p.m. on September 21, 2013 (EDT)
BigRed

TOP 10 REVIEWER
REVIEW CORPS
6,460 reviewer rep
1,182 forum posts
The last two weeks of August and all of September are always my busiest time for teaching, but this year I managed to get out of town for two weekends, with the convenient excuses of showing Hans, a visiting student from VT, around and also getting out with my older daughter who came up from Oslo for a visit on the second weekend. And I managed to get to two summits that have been on my short list for many years but just took a while to get around to.
The first was Innerdalstårnet ("the inner valley tower"), which is one of the peaks the draws the eye away from bigger neighbors whenever it's in sight, and also one of the main reasons that Innerdalen often lays claim to being "the most beautiful valley in Norway" (but it has some serious competition).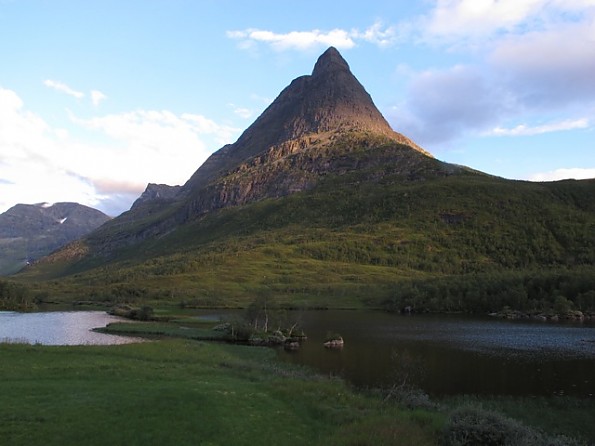 With the days still long we had an early supper in Trondheim and did the 3.5 hour drive and 5k hike into the hut on Friday evening. We stayed at the old Innerdalshytta, formerly a private mountain lodge that was abandoned for a period after the owners (last name: Innerdalen) moved their operation into a newer and more practical ranch style (sort of) hut nearby. It was eventually refurbished by the local club, Kristiansund-Nordmøre Turistforening, with some of the hut fees (presumably) going bank to Herr and Fru Innerdalen. It's a funky, rambling old log building with not straight line or level floor left in the place, and that makes it all that much more charming.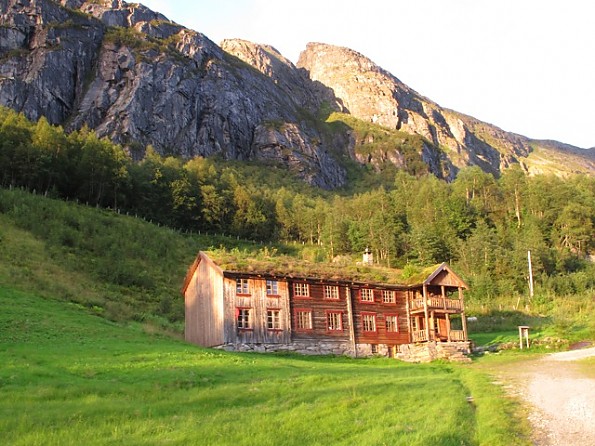 The balcony veranda is especially nice on a late summer eve. Gammelhytta just means "the old hut".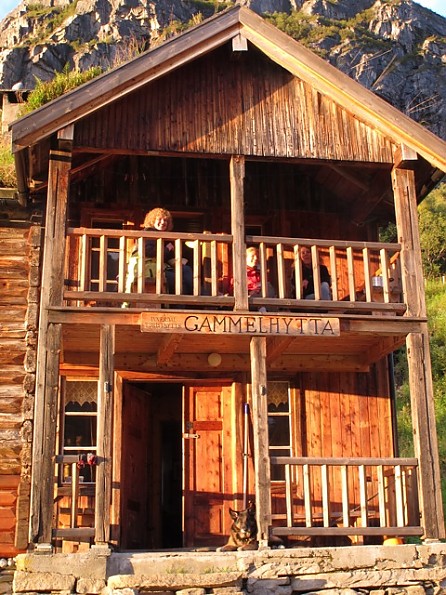 Our route took us up into a hanging valley to the right of the mountain in the picture above, then up a steep gully and to col that divides Innerdalstårnet from its bigger neighbors further along the ridge.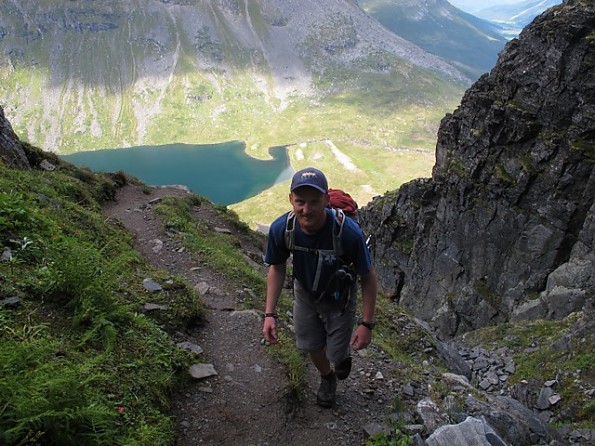 I knew there would be some scrambling but I thought I might be able to get Ralphie up to the top but it was too steep so he had to stay, unhappily and noisily, down in the col.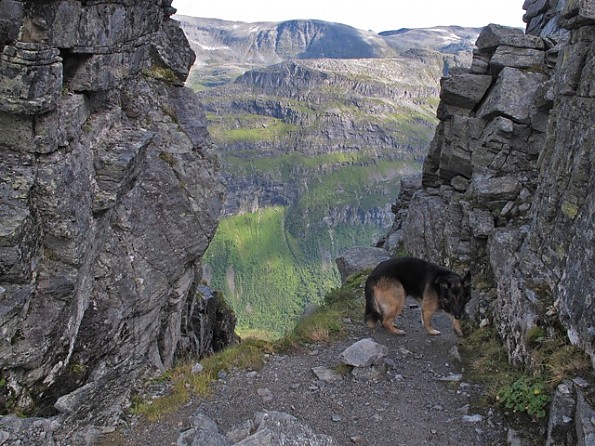 I had thought the last bit might be a more exposed ridge, but it turned out to be easy scrambling on a broken up face.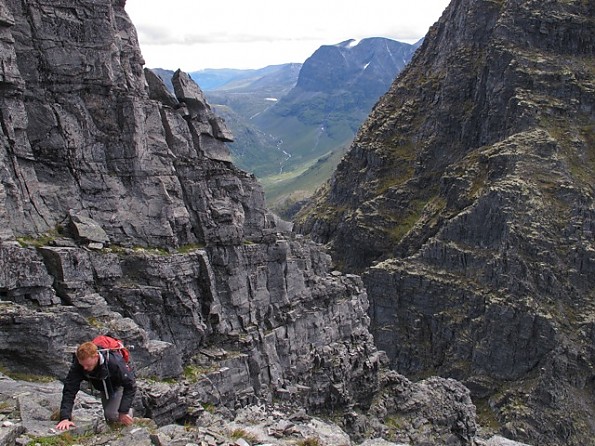 We were first on top for the day, here looking back down on Innerdalen and out towards the coast.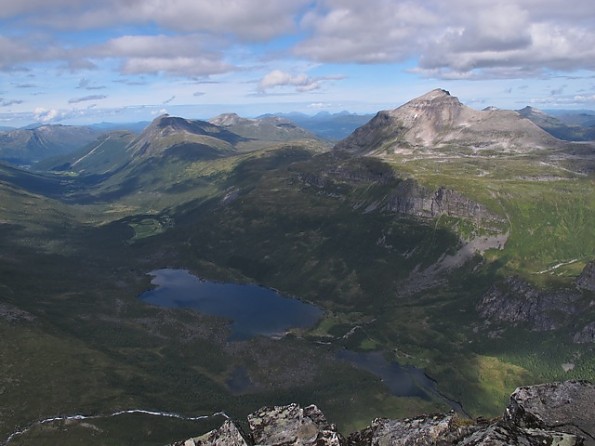 By the time we rejoined Ralph in the col there were a dozen people headed up to the top (below), and lots more coming up the gully.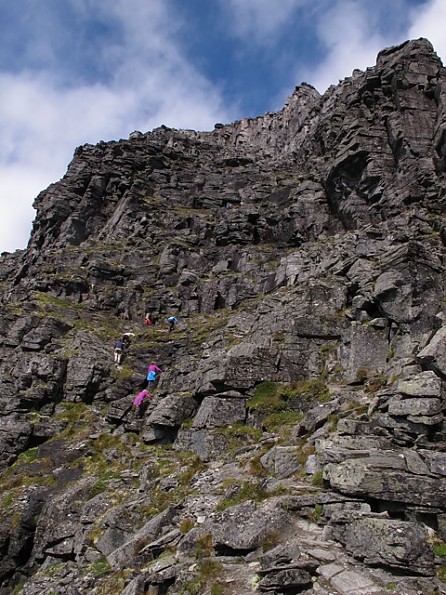 We though about heading out that same day, but instead just kicked back at the hut for another night and had a leisurely walk out and drive back via scenic Sunndalen the next.
More later...