Patman
REVIEW CORPS
3,278 reviewer rep | 2,325 forum posts
6:27 p.m. on January 21, 2014 (EST)
The blog continues with two trips....
Up first was a cold but nice shuttled day hike with Susan.
We left the car at Sugarland's Visitor Center and took a cab to Cherokee Orchard road. Note: Do not ever use Paradise Taxi in Gatlinburg, TN as they overcharge to the point of criminality.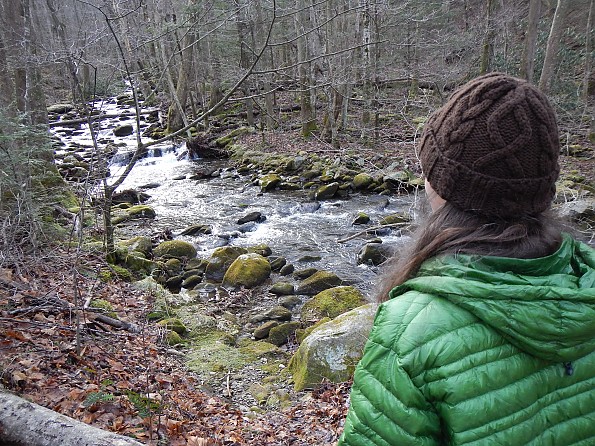 Our only wet crossing of the trip was one of the Twin Creeks on the Twin Creeks trail.
That trail popped us out behind the preserved Bud Ogle place in Cherokee Orchard.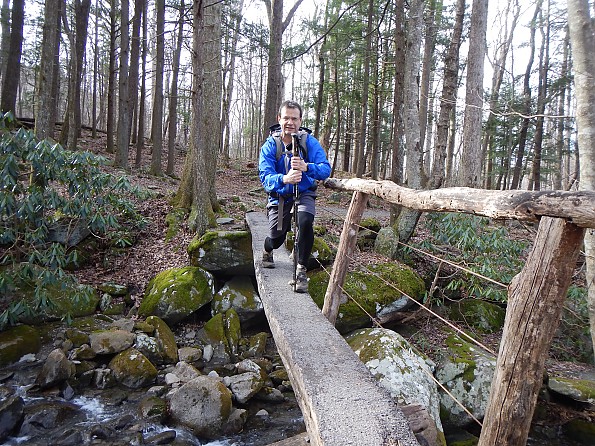 This was my "You shall not pass" reenactment. Being that Susan was not a Bal-rog (ancient demon from the underworld), I let her pass.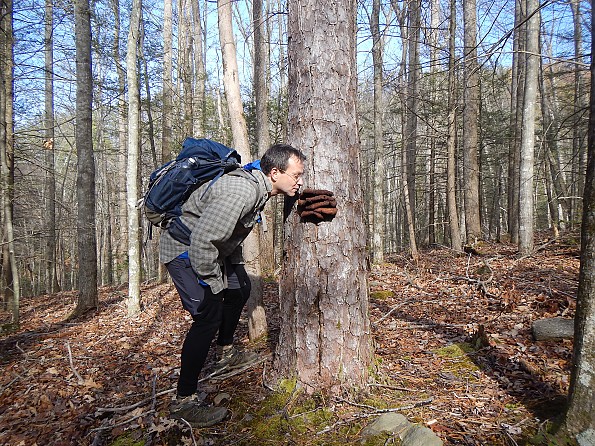 mmm, smells like lilac (not really)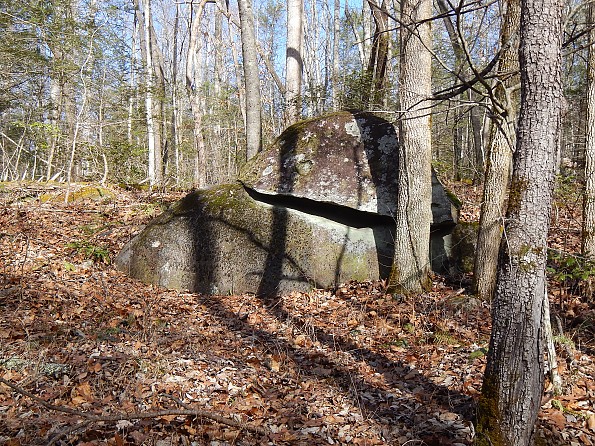 This smiling rock is the twin of another such smiling rock on the Naked Ground trail in Joyce Kilmer Forest. Separated as youths, they felt an attraction from miles apart but were not reunited until I posted this picture on a social media site.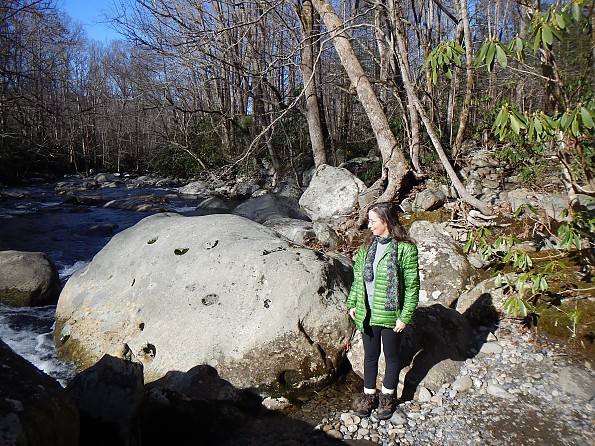 We scampered off an old unmarked trail in the area marked on my Ewker map as "Sugarland's Maintenance area", to find a private little "beach".
Checking out the relics.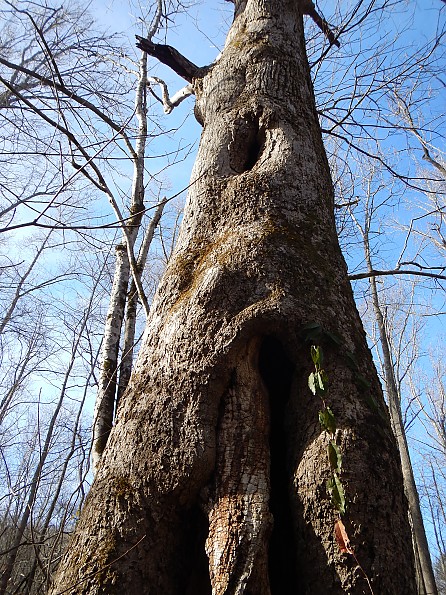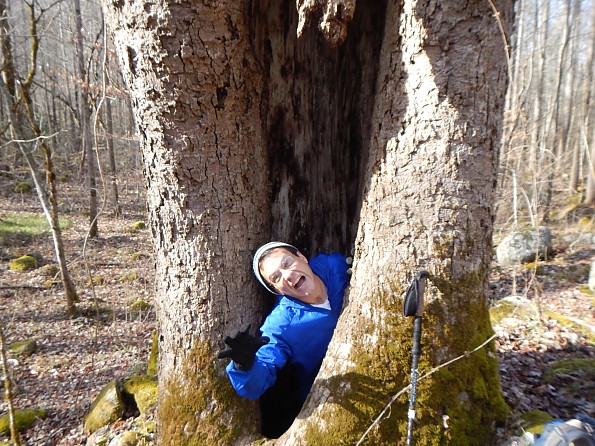 Funky old tree...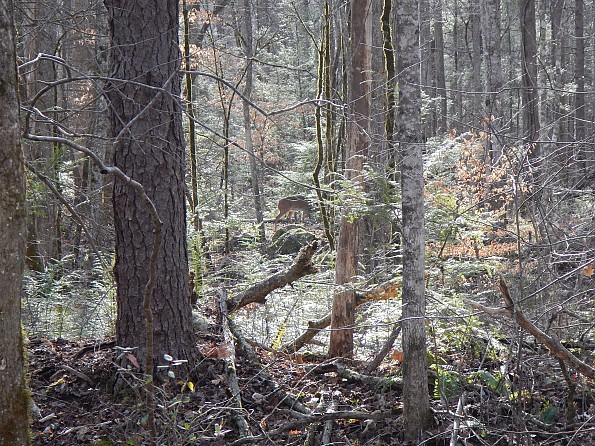 I went in stalker mode to try and get a shot of the deer and this was as close as I got.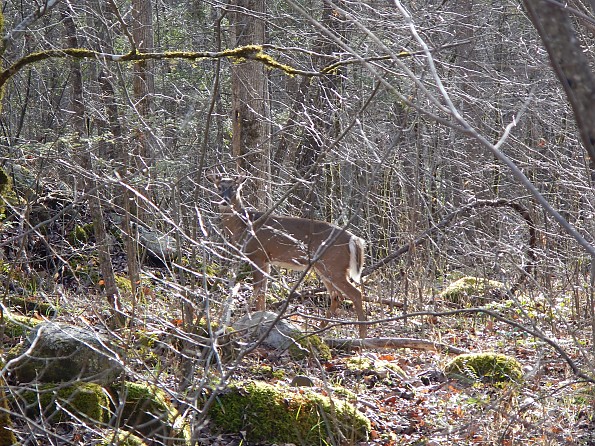 But I do have a zoom button. _________________________________________________________________
Next up is a two night, two day trip from last weekend.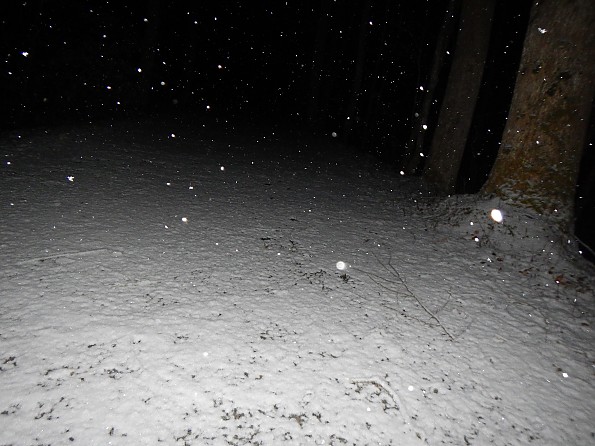 I started from Little River Road in Elkmont on a dark snowy night after work.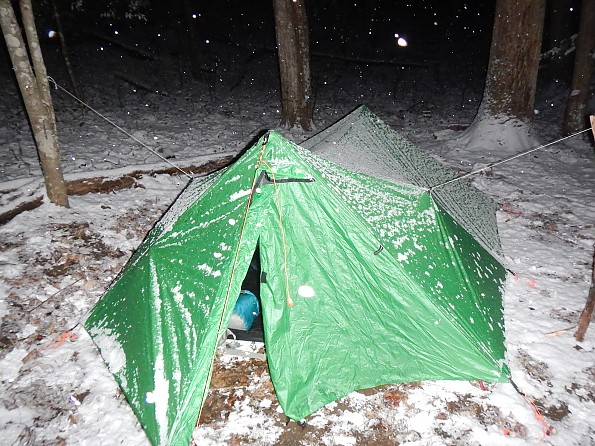 This was my hastily pitched tarp camp (site 21). That was a really cold night. I normally consider my winter bag to be overkill for my area (Western Mountaineering Lynx-rated to -10F/-23C) but it was sure needed that evening.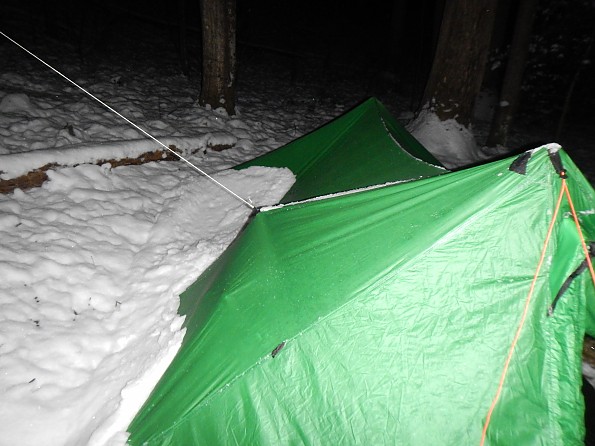 This picture is from the next morning. Anytime I woke up during the evening I would tap the tarp to knock the snow off and that contributed to the side drifts. Those drifts actually sealed both sides pretty well.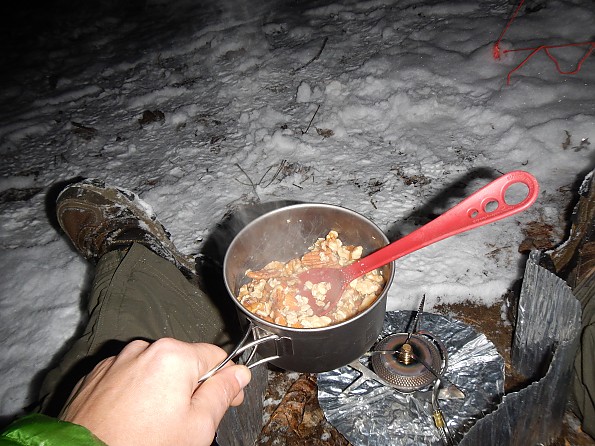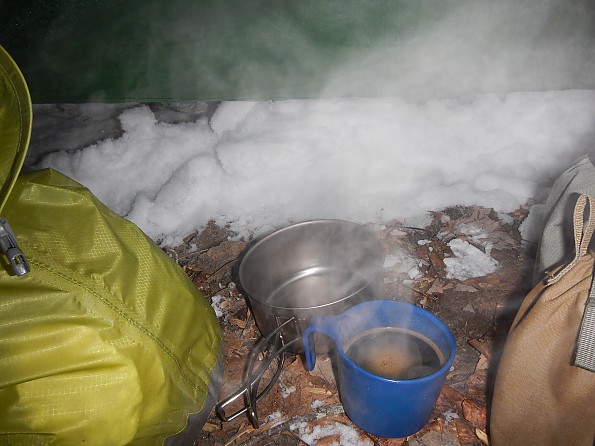 And these things make a butt-cold morning much more enjoyable.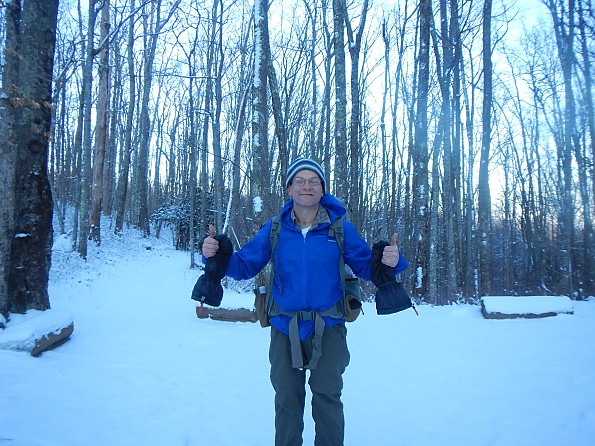 Two thumbs-up on a brisk and fun morning. Hard to beat a weekend of backpacking where yours are the only footprints in the snow.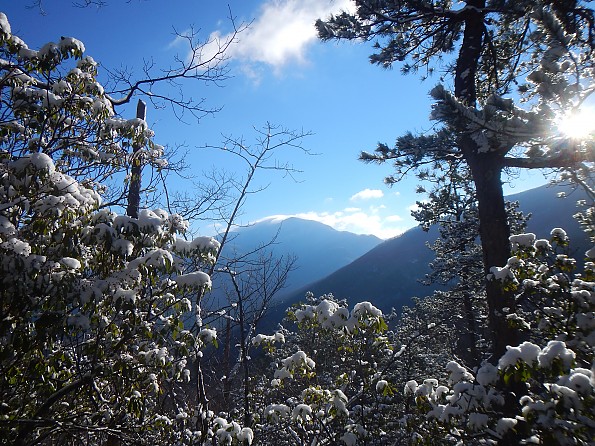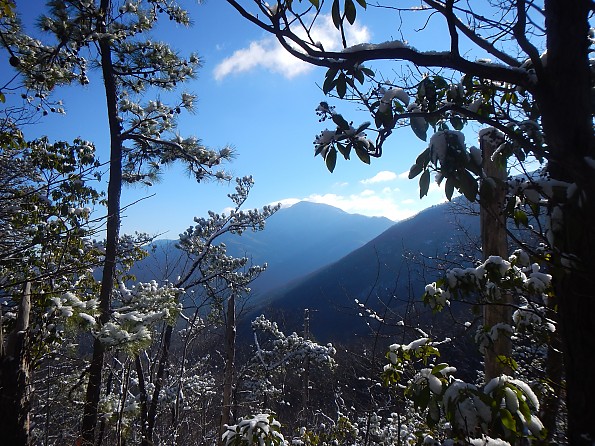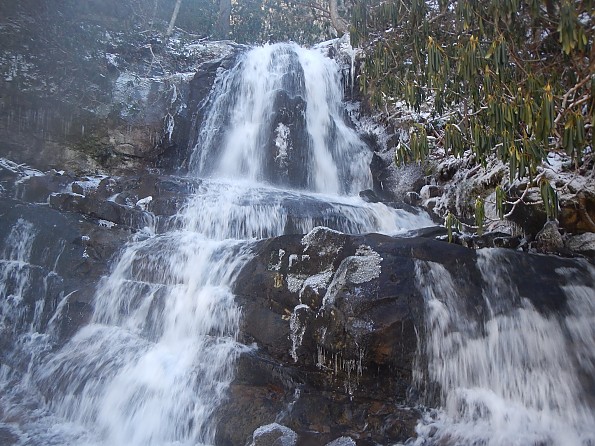 Nice views popped up every now and then.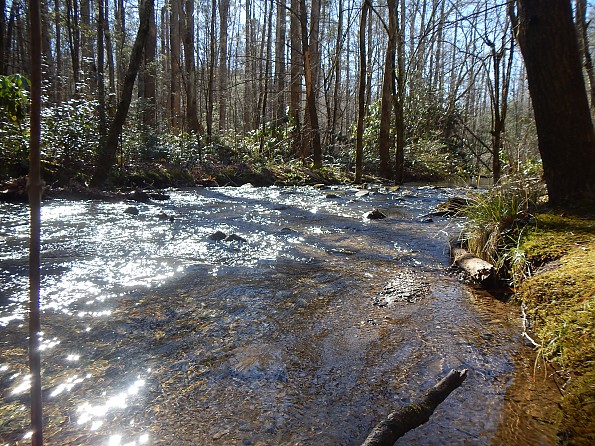 The section of my route that lost1500 feet brought me out of the snow briefly. (this is Metcalf bottoms)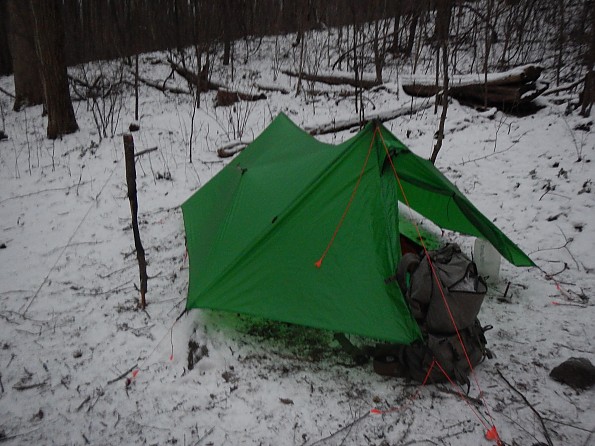 The seconds nights camp was back up in the white stuff. (site 19)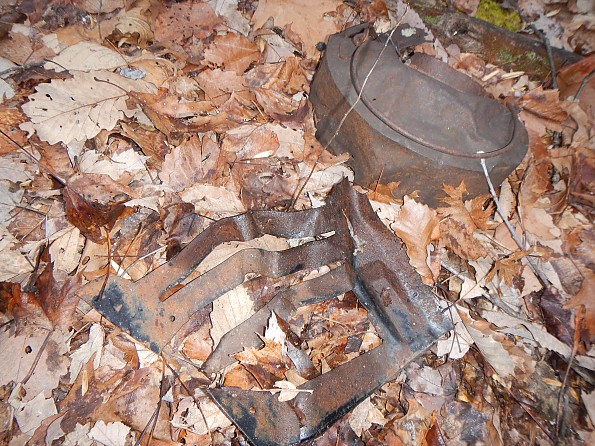 For you Smokies aficionados out there, can you guess where these artifacts were? (hint: the trail is not on current park maps but is on my Ewker map from 1973)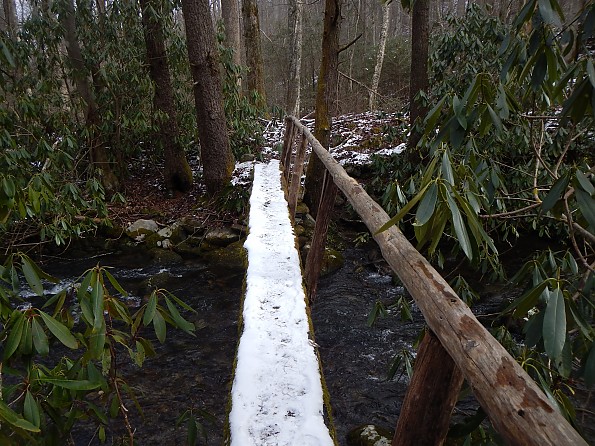 And I'll end the report with a final footbridge shot.
Happy Trails Friends and hike-on!