5:50 p.m. on February 10, 2014 (EST)
jptrain

33 reviewer rep
85 forum posts
Me and a friend got to take a quick trip back down the the South Cumberland Recreation area in mid Jan. We went there last spring and loved it. This time, we decided to do a little longer trail in a different area. We did the Collins Gulf trail, counterclockwise.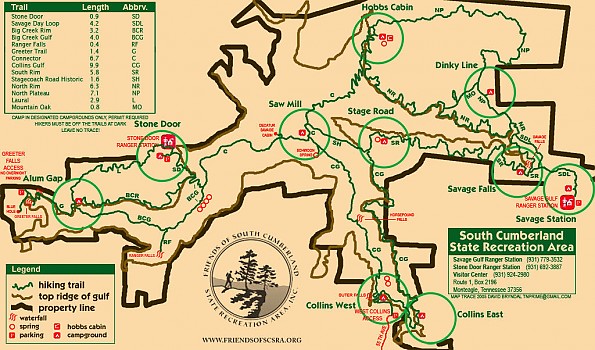 About a 1/4 mile from the parking lot, you get what may be the best panaramic view in the hike, right at the collins east camp site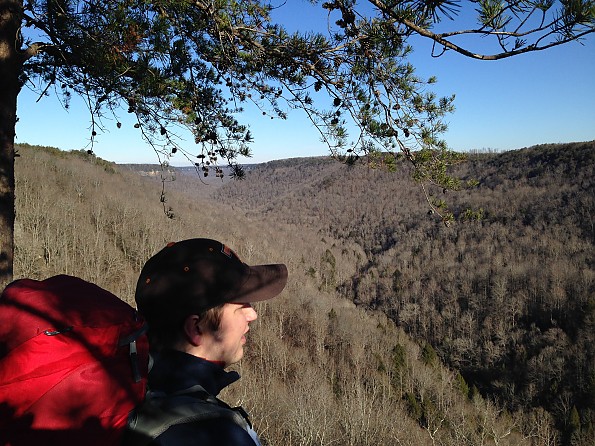 It was a beautiful sunny, but pretty cold day, with a daytime temp in the low 40's in the sun, and lows that night in the low 20's. Made for some really pretty ice formations.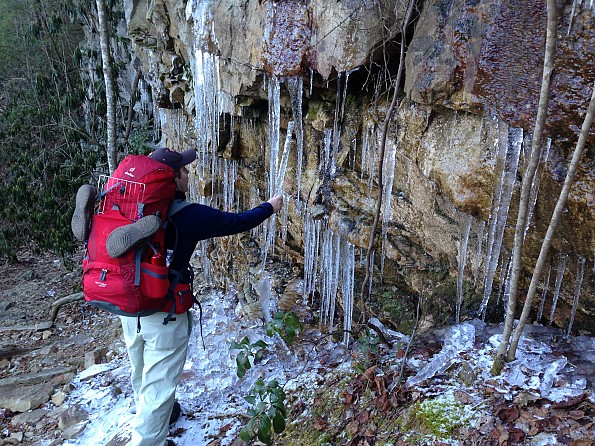 The first part of this trail was by far the most difficult, with an incline on rock/boulder field. It was like jumping upstairs for several hundred yards. Wonderful way for a way too out of shape guy to get started.
The rest of this trail wasn't too bad, with some nice views along the way. Then came Stagecoach Road trail. really, I should call it a old water flow that you happen to walk down. Wide and slowly sloping, but with medium sized rocks all over it. It was just brutal on the feet and ankles. Loved the area tho.
We got down to the Sawmill Campsite and set up camp. I got to really test out alot of my gear in the cold. It was wonderful to do.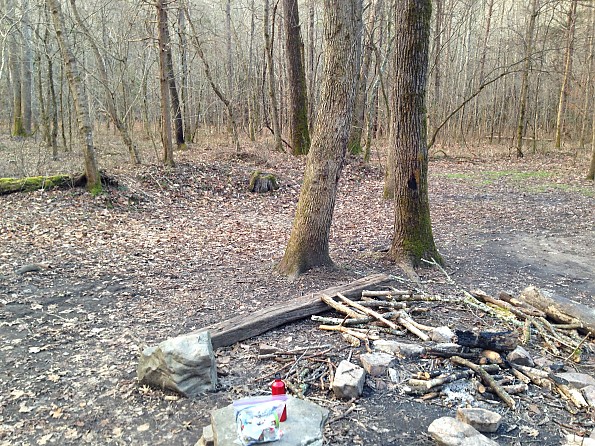 Very nice camp area, but be sure to fill any water before you get there, because nearest water is 1/4 mile away. It got down really cold that night, but all my stuff kept me toasty warm. Can't wait to do a full review on my tent (rei quarterdome ul), sleeping bag (kelty cosmic down 20) and sleeping pad (thermarest trail scout)
We got up early the next morning, and headed back up the collins gulf, continuing the counterclockwise loop. We quickly made it to a beautiful split in a creek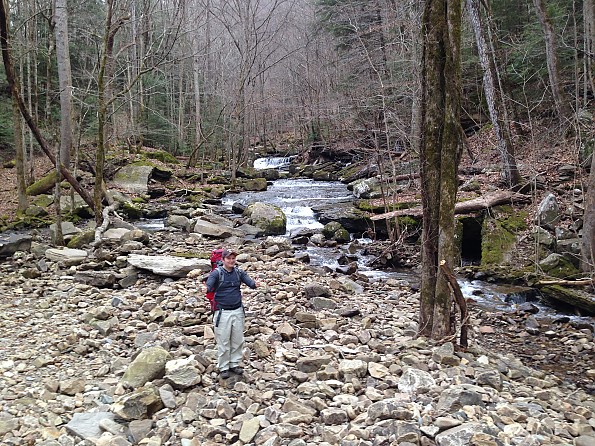 and the to Horsepound Falls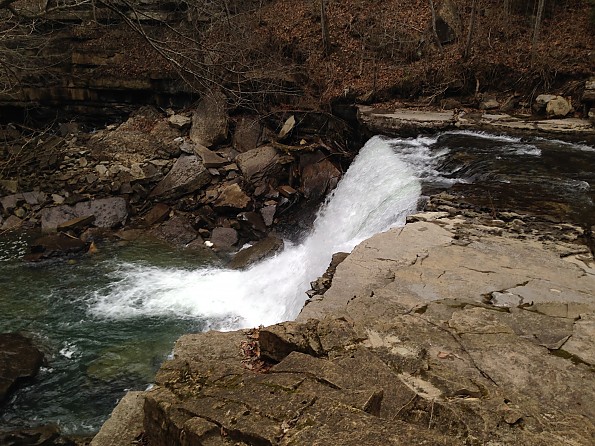 The hike out wasn't too bad, except for a section in the final quarter of the trip that was full of switchbacks (inside the circle on the map of the collins west access). Very difficult section!
At the very end of the trail, just a half mile or so from the parking lot was quite the dangerous/fun little adventure.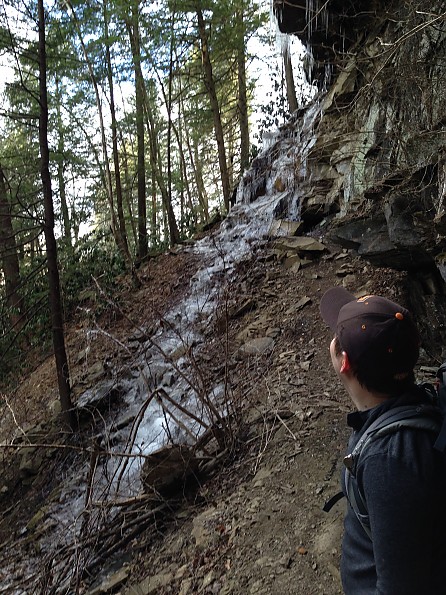 This here shows where the water was dripping off an overhang across the trail. It was about 15 feet across of 2 inch think ice. What that picture doesn't show is right down that hill is a 20 foot drop to a roaring creek. Made it across by leaning against rock as much as possible. The park ranger i spoke to after said they should of had the trail closed, but that formed during the night.

Overall, it was a beautiful hike, with wonderful creeks and views along the way. Can't wait to make it back out to this area again!