Frogman
0 reviewer rep | 8 forum posts
5:38 p.m. on February 17, 2014 (EST)
I've been reading everyone elses trips, so I though I would start to post mine.  This is my recent trip, a 15 mile overnight backpack exploring the upper section of the Caney Fork River gorge.  This is my second trip to this section, the first was in 2008.  Starting at Polly Branch parking area hiking the Yellow Bluff, Caney Fork River and the Chestnut Mt. Ranch trails.  


  The trails are poorly marked and you must be on the lookout for trail blazes.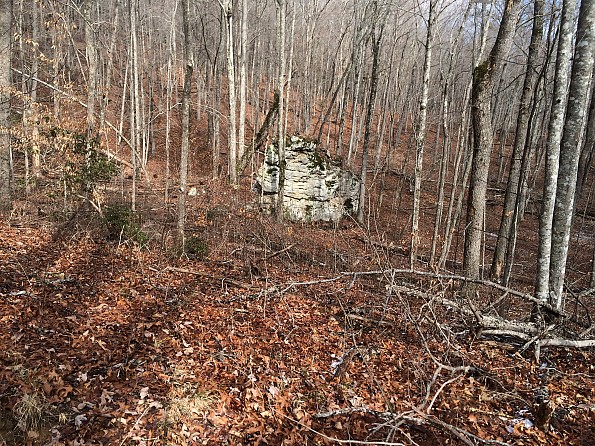 Once inside the gorge the trail travers several boulder fields.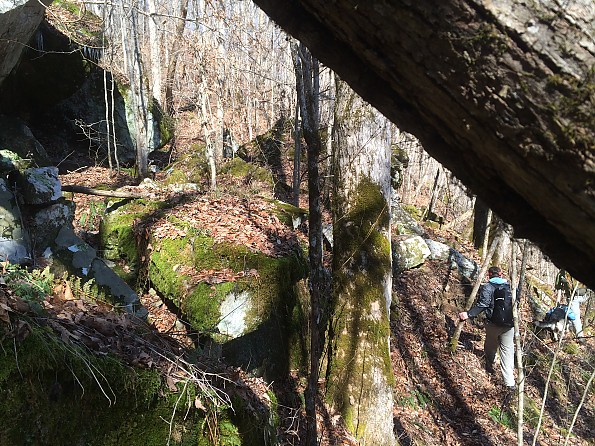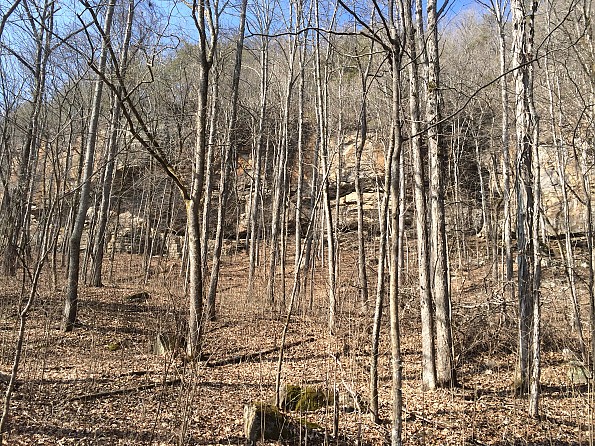 The are no exits once in.  You must complete the trail.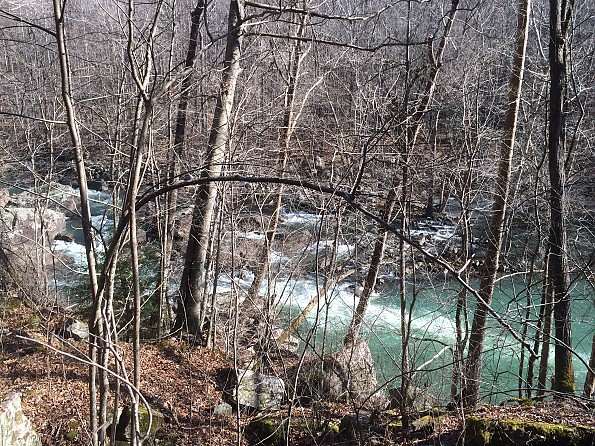 The river responsible for carving this gorge.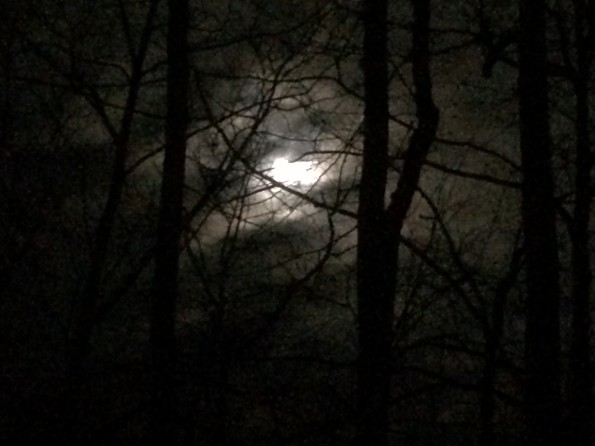 Moonshine.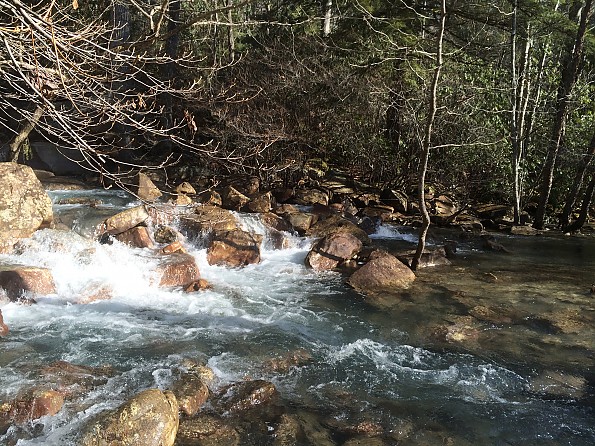 Copper Cascades  The trail crosses many streams, but this is a boot off.  And yes, it was cold.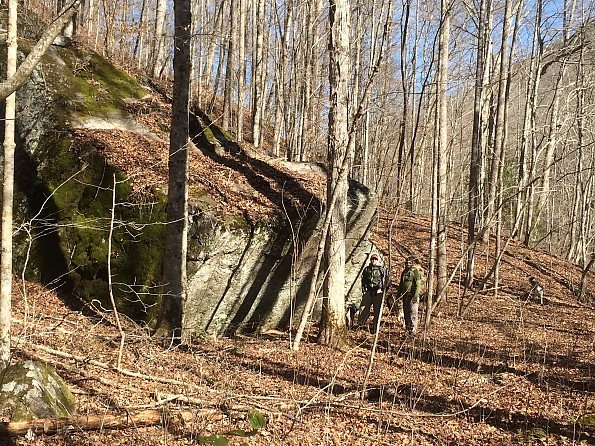 House size boulder.  This massive rock fell from bluffs above to rest here.   

Climbing out of the gorge at the upper end looking back around the bend from where I started.    From this point the trail meanders through the forrest back to the parking area.