GaryPalmer
238 reviewer rep | 5,434 forum posts
3:24 p.m. on March 4, 2014 (EST)
For those of you that have never been to Jackson here are some pictures I took of downtown this morning.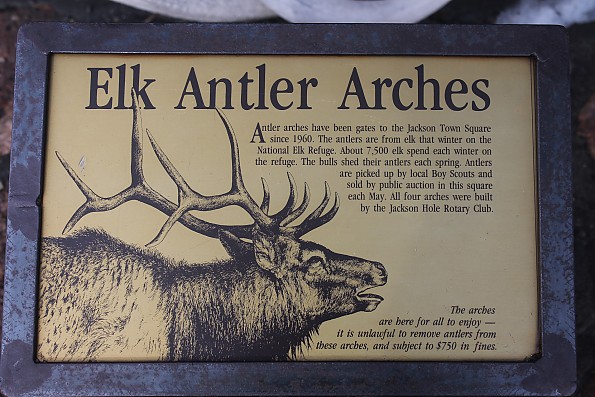 Sign tells about the history of the Elk antler town park in downtown Jackson.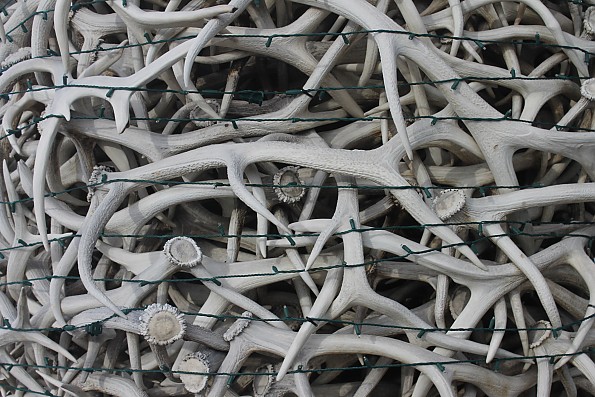 Closeup on a Elk antler arch, the lights are from the holidays when the arches at night are lit up. Each arch has around 1000 or more antlers in them. There are four arches one on each corner of the park in downtown Jackson.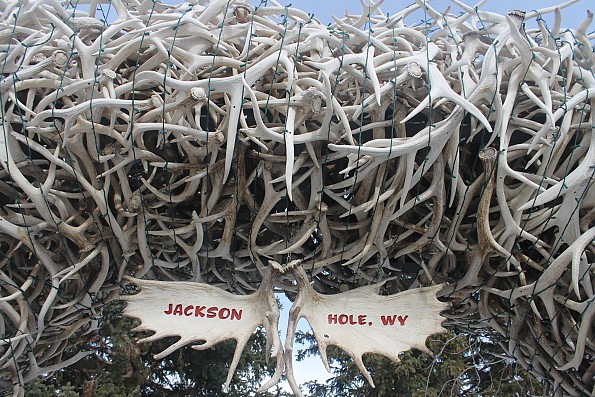 Moose antlers with the towns name on them near the top of each of the arches.
Closeup on the Moose antler sign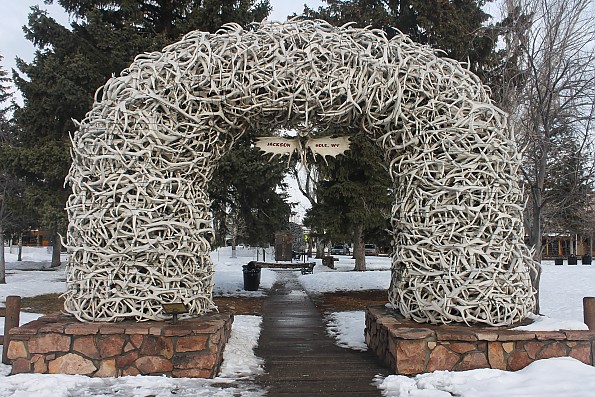 One full antler arch
North (R) and South (L) Gros Ventre Buttes (pronounced Grow Vont Beauts) on the northwest side of town over some of the tourist shops.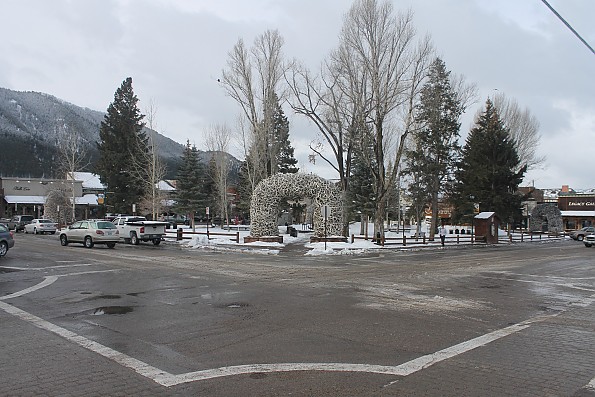 Three of the four arches of the downtown antler park square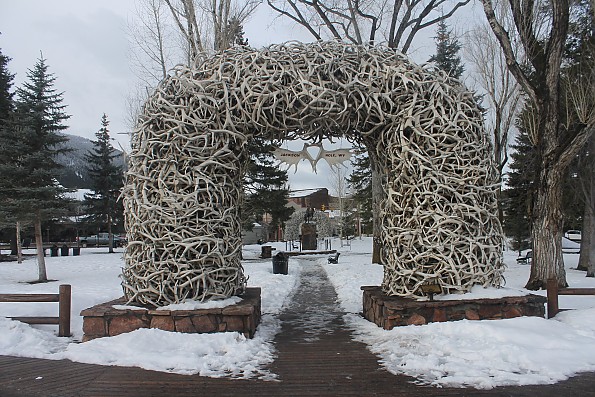 Detail of another arch, the park is dedicated to the fallen soldiers of the wars of the 20th century.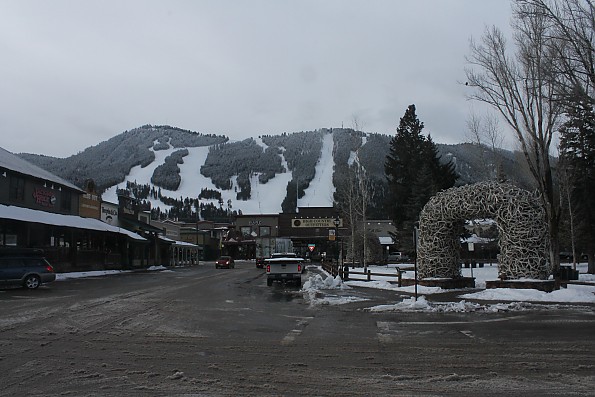 View southeast of Snow King Mountain ski area. Snow King rises 1800 feet above Jackson. Jackson is 6050' above sea level.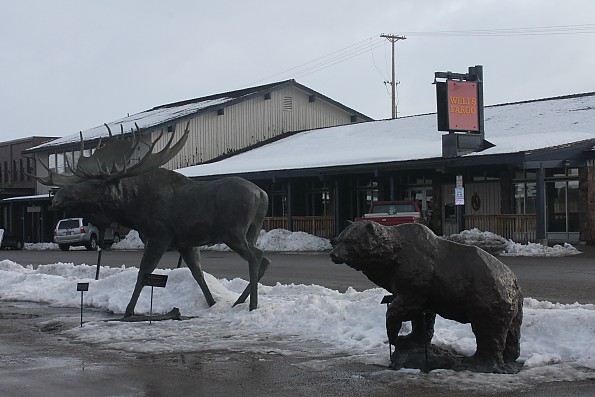 A Moose and Grizzly bear bronze sculpture on the side of the town square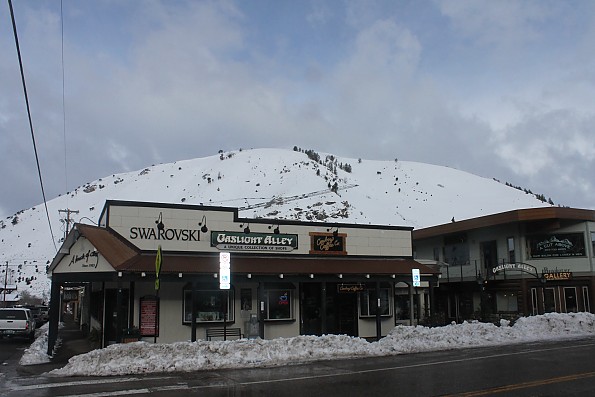 South Gros Ventre Butte above the town shops.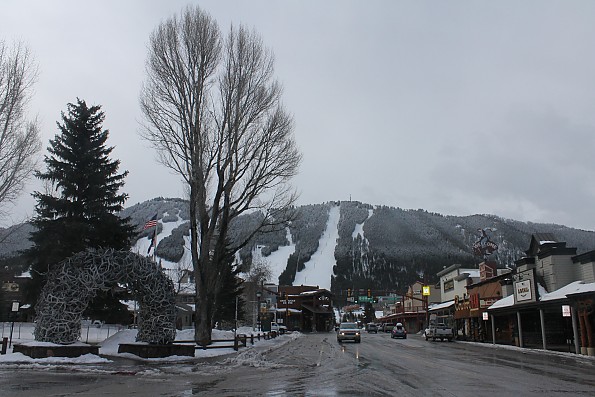 Snow King Mountain from downtown Jackson. Snow King is Wyoming's oldest ski area.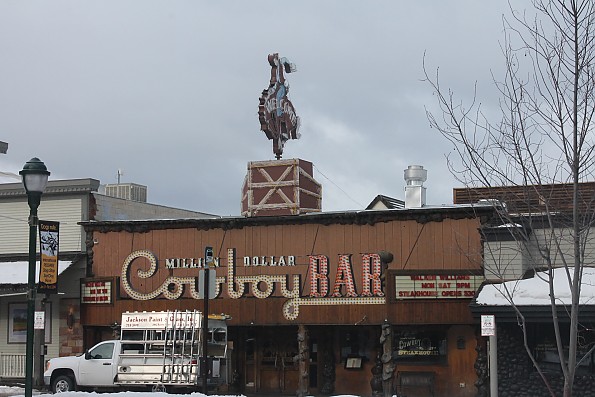 The world famous Million Dollar Cowboy Bar in downtown Jackson
Bronze sculpture of the Wyoming symbol the American Bronco Cowboy above the war memorial in the center of the antler square park
Another view of Snow King Mountain above Jackson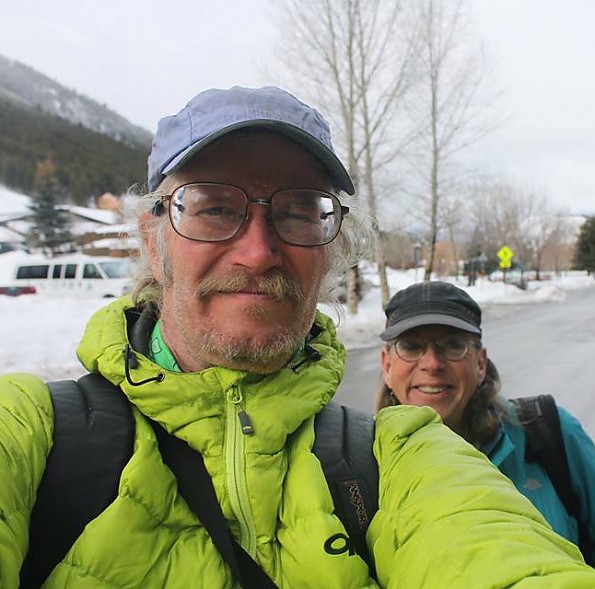 Me and my long time (34+ years) Jackson friend Kayla Michael, like me she is a avid outdoors person. Where I stay in Jackson (JH) summers and take winters in the southwest, Kayla stays in JH year round. We met in the early 80's in JH.