Danny Wang
490 reviewer rep | 189 forum posts
12:22 a.m. on April 21, 2014 (EDT)
I've been MIA from the Trailspace community for awhile, so I figured I'd reintegrate myself with a report from my most recent trip to Sykes Hot Springs.  Sykes is located near Big Sur, home of le bourgeois boheme... big trees and bigger incomes/property values.  I made the drive up PCH this past Thursday with my photographer buddy, Ryan, to set off on a 20-mile, 3 day, backpacking trip.
The drive up PCH, is of course, spectacular.  I caught this photo at the gas station located in Ragged Point just north of San Simeon: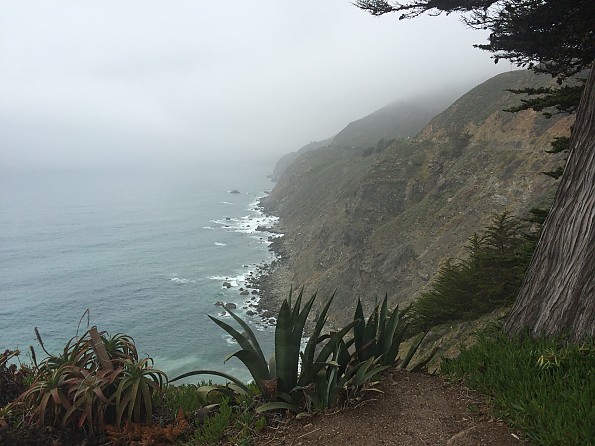 We arrived to the Big Sur Station parking lot in the mid-afternoon and set out on our trailhead via the Pine Ridge Trail.  Our plan was to camp at Barlow Flats, just 3 miles outside of Sykes Hot Springs.  Luckily, the sun began to shine through and it was turning out to be a gorgeous day: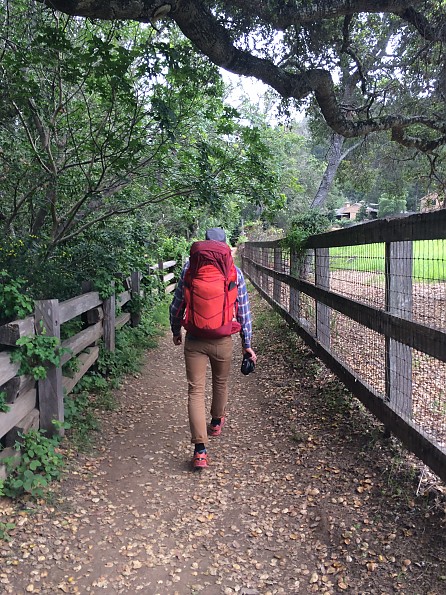 The beginning of the hike is through beautiful Coast Redwoods.  It's always a bonus when the start of your hike already includes a majestic payoff under the canopy of tall trees: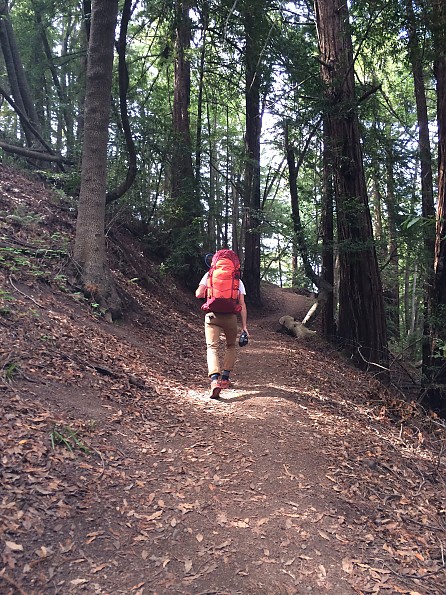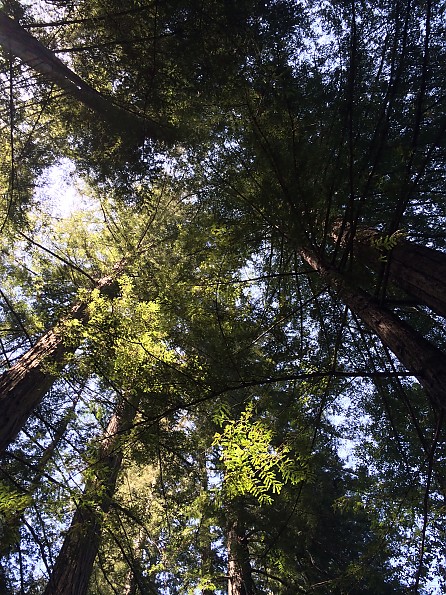 After leaving the redwood groves near the Pfeiffer Big Sur campground, the trail begins a steady ascent into chaparral.  Since our trip was in the middle of April, we were treated to some beautiful wildflowers: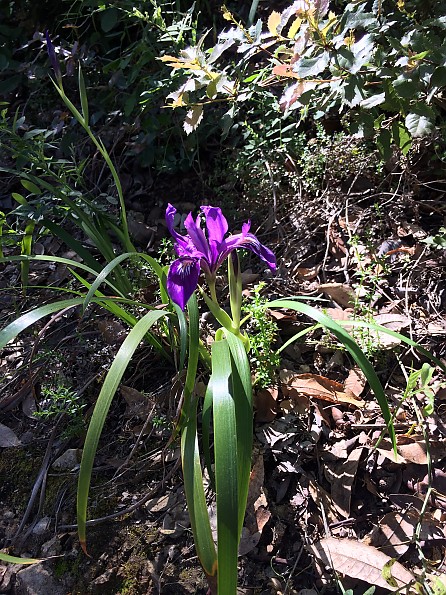 And the clear weather provided for some panoramic views of the Big Sur River and out to the Pacific: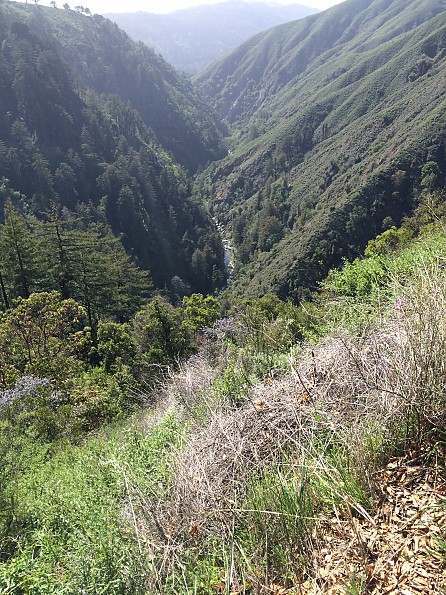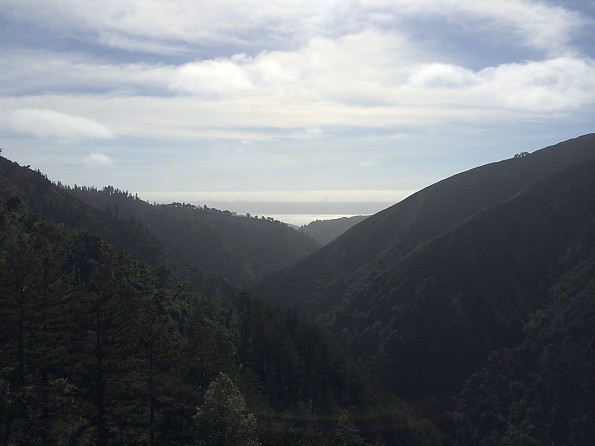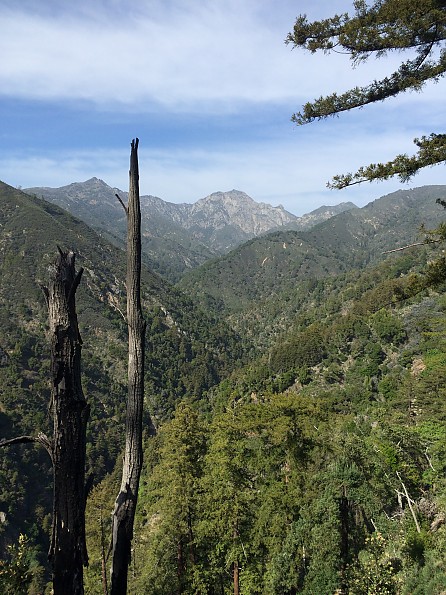 After the ascent and a few undulations in the terrain, we were once again in a wooded area, approaching our campsite seven miles in from the trailhead at Barlow Flat: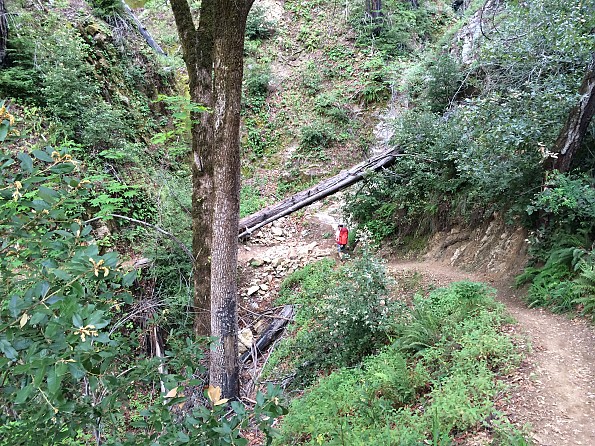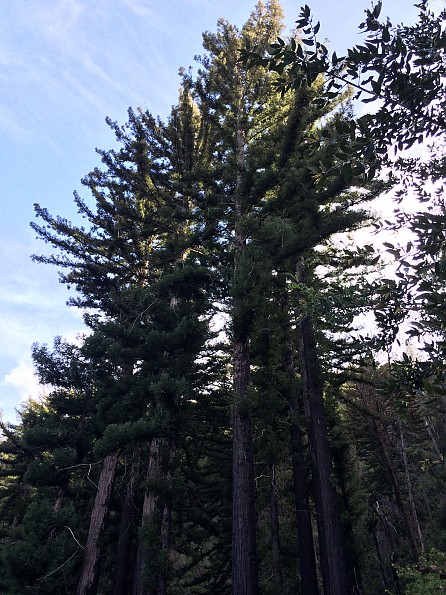 Since it was a mid-week arrival, coupled with staying at the less-popular (as compared to Sykes) Barlow Flat Campground, we were able to get a nice established campsite on a ledge over the river.  To my surprise, my buddy pulled out a Big Agnes Fly Creek that he picked up a few months back.  I would be lying if I told you I wasn't the slightest bit envious that he had a tent over a pound lighter than mine: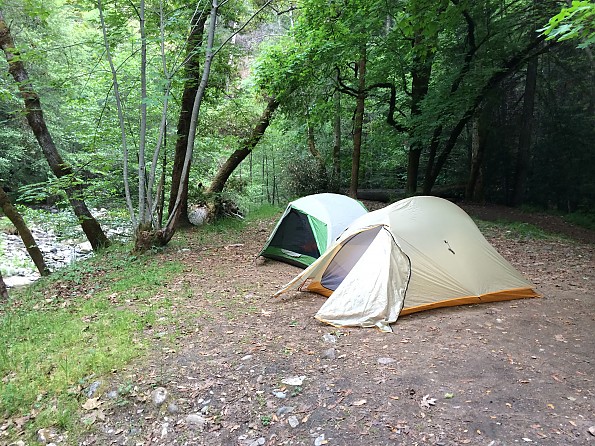 After we had setup camp, we made a meal of Knorr alfredo and tuna packs (which was OK) and had a Wolf Among Weeds IPA (which was REALLY good) that we had hiked in.  We called it a night early and were blessed with warm sunshine in the morning: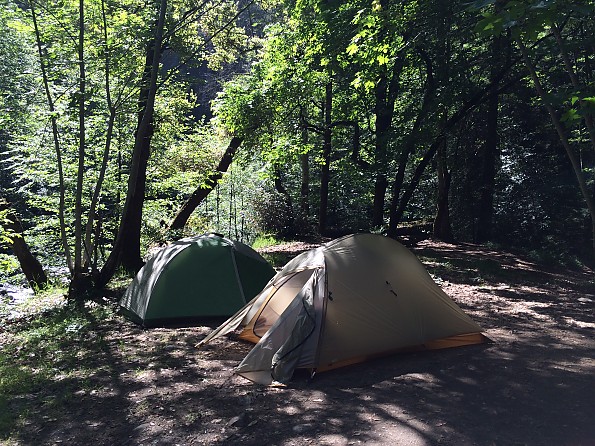 After some coffee and oatmeal, we set out to Sykes Hot Springs.  The wildflower bloom was definitely in full force.  There were parts of the trail which were seemingly completely enveloped in flowers: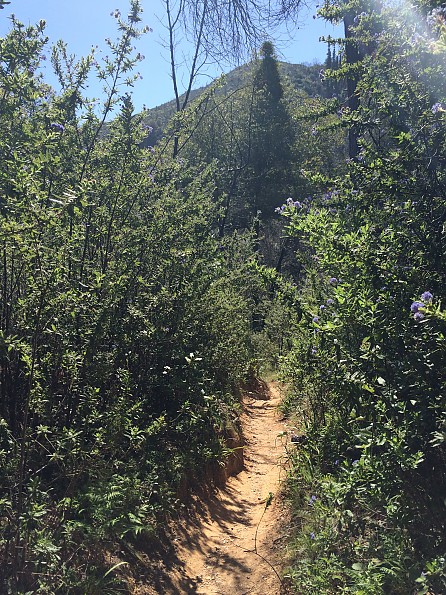 And we were once again rewarded to panoramic vistas to the sea, with a view of the marine layer still hovering near the coast: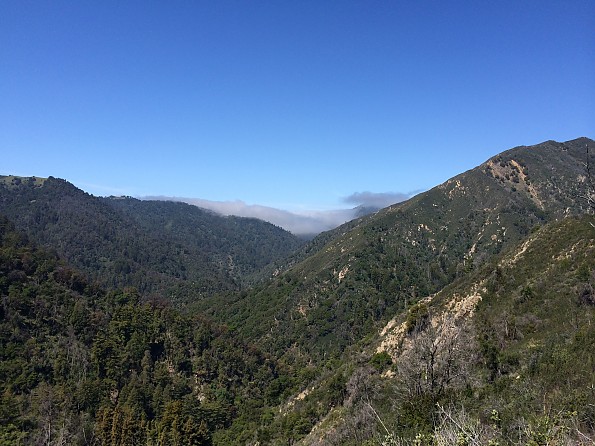 After about 3 miles of hiking, we arrived at our destination.  Sykes is, of course, a VERY popular trail.  However, a hiker doesn't choose Sykes based on solitude.  For example, we met a couple who were traveling from Brugge, Belgium and swapped stories of our adventures.  We met their cousin, who happened to be a film student from Vermont who was traveling the country himself.  There was a family of three who had decided to take their child out to Sykes for the first time.  We also met a nursing student from Sacramento who had traveled all throughout Central America.  Part of the enjoyment of this hike was being able to meet eccentric people from all over the world.
Here's a photo of one of the tubs, with its sandbag walls: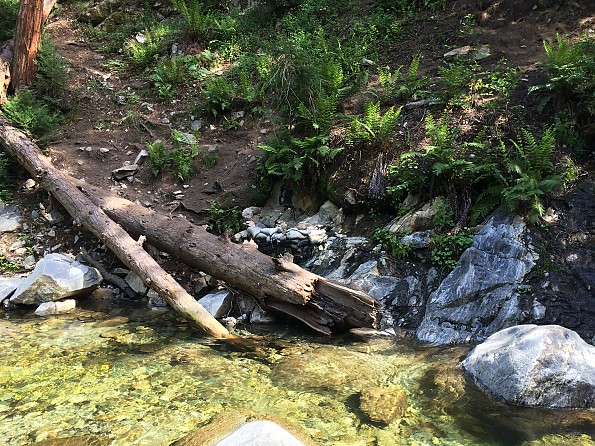 Here's a photo my buddy Ryan Lopez (whom I've linked in a couple of my other trip reports) took while I was soaking up the hot spring: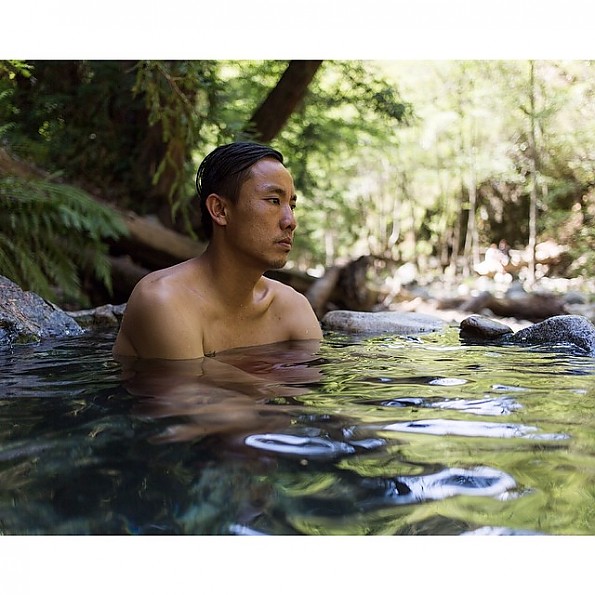 After spending the entire day at Sykes, soaking in the tubs, snacking on GORP, devouring beef jerky... we called it a day and reminisced about our experiences, whether they be with nature, or through the conversation of other human beings.  We made our way back to Barlow Flat, made our customary bangers and mash meal, and spent one last night in Big Sur under the trees.
It was another great trip, blessed with great weather, and perfect scenery.  The wildflowers added a splash of color on the trail that couldn't be beat.  And although it wasn't necessarily a trip into the deep wilderness, I was throughly grateful for the experience.