8:11 p.m. on May 28, 2014 (EDT)
Danny Wang

490 reviewer rep
189 forum posts
Braved the crowds this Memorial Weekend and went car camping at Crane Flat in Yosemite on the eve 150th anniversary of the Yosemite Grant Act.  This was a special trip as it was my girlfriend's first time to Yosemite, as well as our second time camping together.  I tried to play the role of "tour guide" as best as I could, as we spent the day in the valley with thousands of our newest friends.
We were able to get reservations on this busy weekend in Crane Flat where we made camp: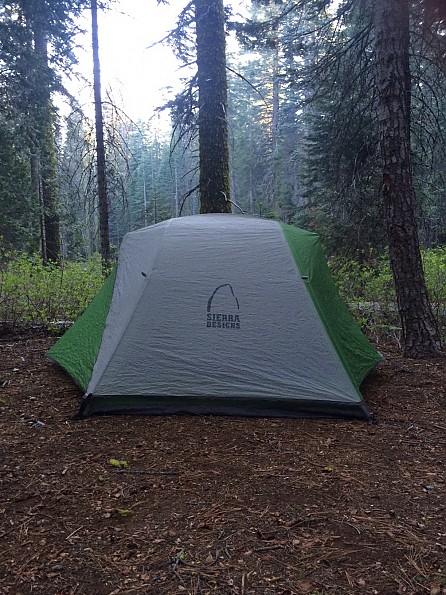 The next morning, we got an early start an made our way to the valley.  Of course, I had to take the obligatory shot of Half Dome: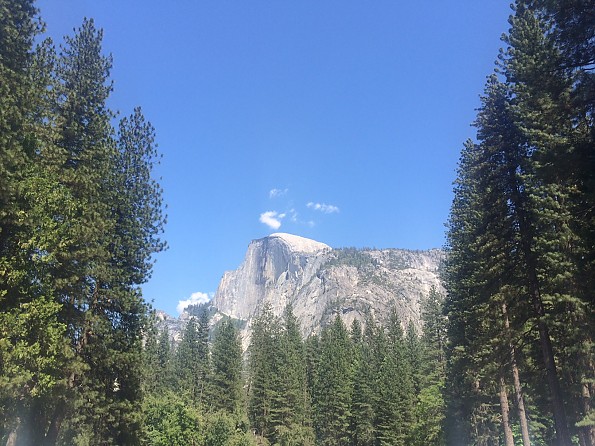 After a breakfast at Curry Village (Biscuits and Gravy is only 3 bucks!) we walked over to the trailhead on our way up Mist Trail to Vernal Falls.
Here's a flick (taken by my buddy Ryan) of my girlfriend and I (in the center of the frame) as we made our way up: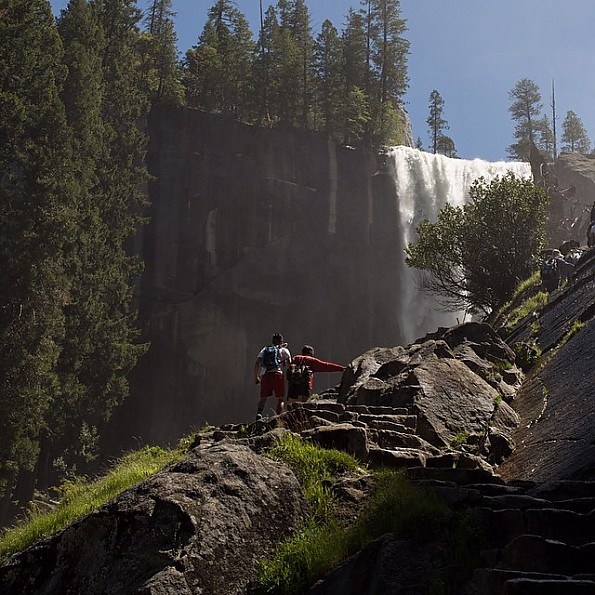 The mist from Vernal Falls provided great relief from the heat: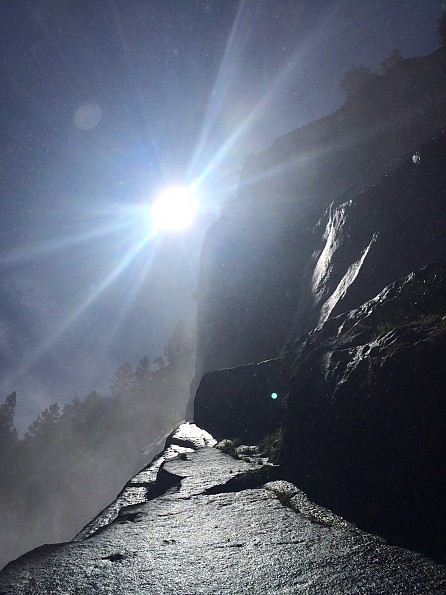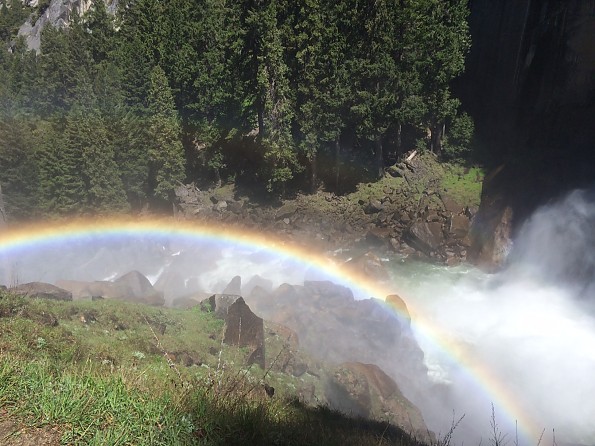 We made our way to the top of Vernal Falls and enjoyed the views: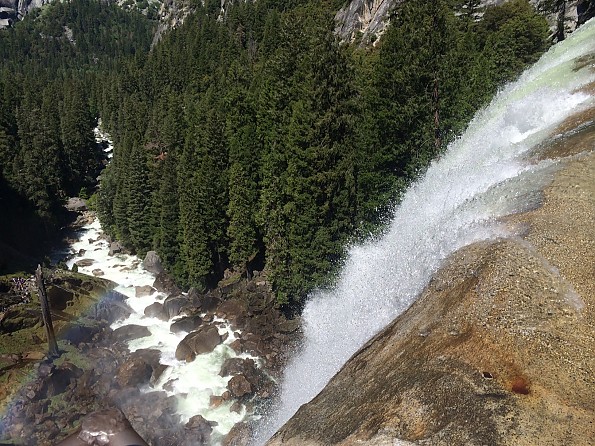 We continued our way towards the junction of the trail that heads back into the valley and were treated to views of Nevada Falls: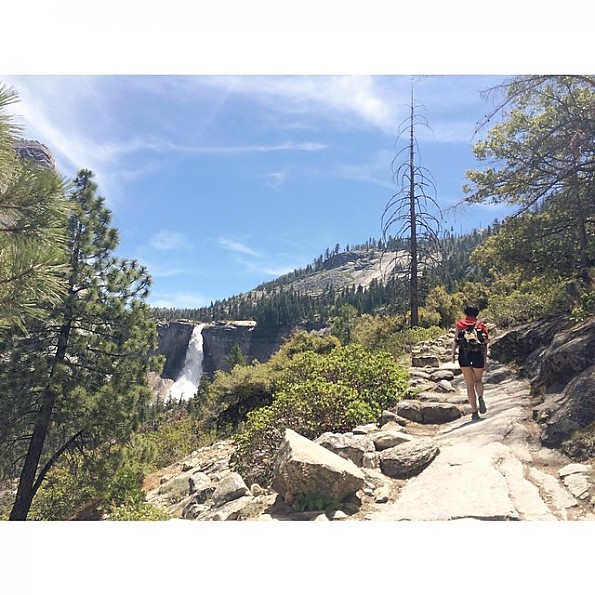 As we arrived back down to the valley, we grabbed our bikes and rode around the paved pathways.  We rode over to Yosemite Falls and later back to Curry Village: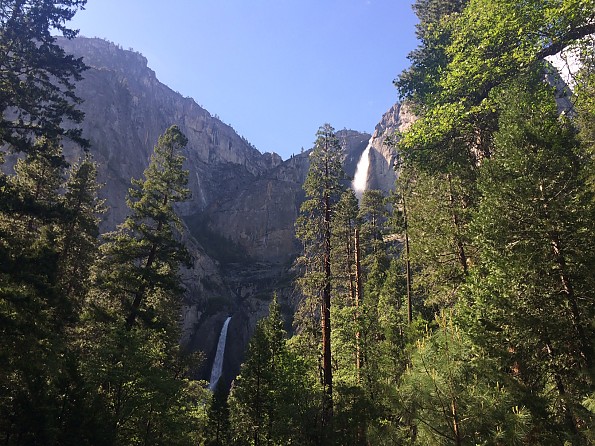 The next day, we headed towards Tioga Pass to take the scenic route through 395 back to Los Angeles.  We made several pitstops, including Tenaya Lake: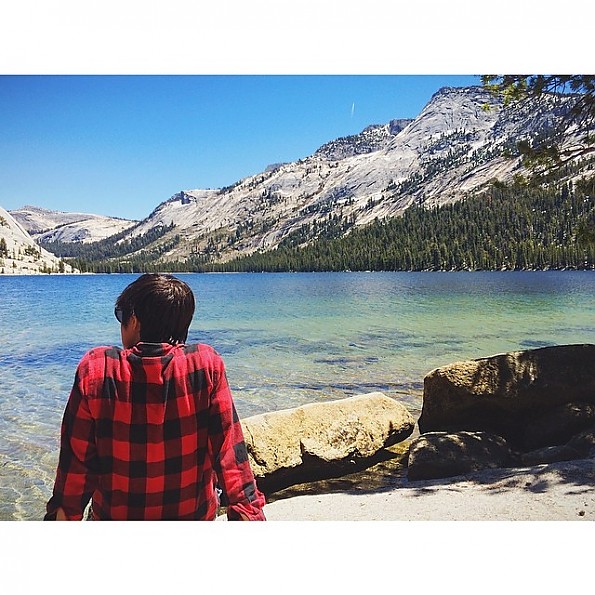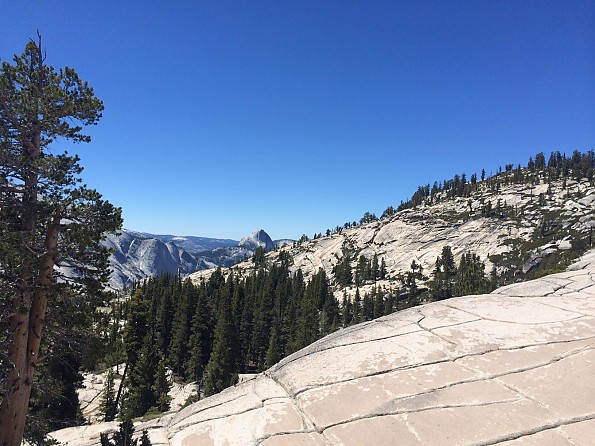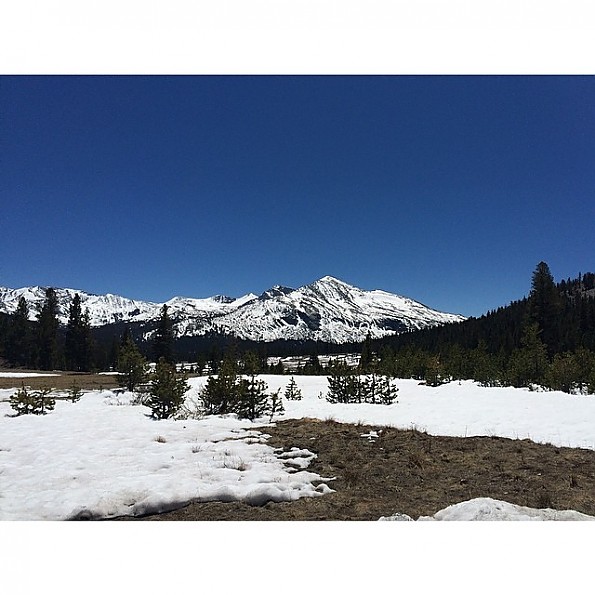 It was definitely crowded and no real moments of solitude, but boy was this a special trip.  This was the second time my girlfriend and I have gone camping since our last trip in Wisconsin.  The best part about it was that she loved it!  All of her previous trepidations of the outdoors were dispelled after this trip.  Hopefully, it'll be the start of much more trips to come!