9:56 a.m. on June 4, 2014 (EDT)
soleful2001

1,331 reviewer rep
157 forum posts
There are times when good things happen. When those things happen it is always  good to celebrate. May 29 - June 1 2014 was just the right time to recognize milestones and accomplishments in restoring the Uwharrie Trail to its original length.
The Land Trust of Central NC has been working diligently for years acquiring land, easements and permits to complete the route and fill the gaps.  I have had the pleasure to work a couple of Saturdays with the volunteers building sections of the trail.  I must say I have found it to be a fulfilling experience. I look forward to future work days and hike days too!  While the job is not 100% complete, there is plenty to see, experience and celebrate on the trail. 
I had the opportunity to hike the full length of the trail with a group of people, most of whom I had never met before.  This is an entirely new experience for me.  It turned out to be one of my favorite trips.   I really enjoyed spending time in camp and on the trail with everyone. 
Early into the hike near the trail head we came upon this black snake in the laurels.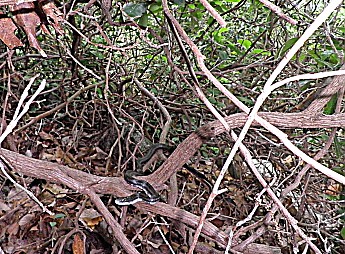 I know some of these people from trail work and the others I had just met a couple hours before this photo.  There were about 20 people in all who participated in the actual hike.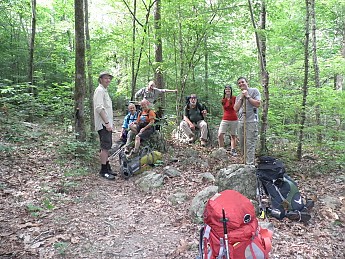 Camping at Yates Place.  Not really roughing it though!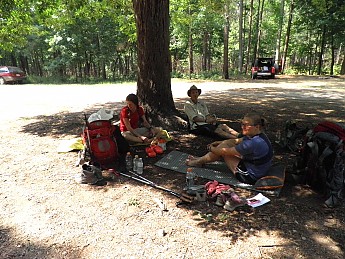 More of the group after a day's hiking.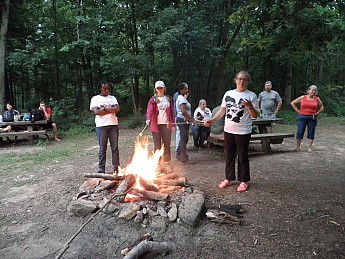 Day 2 after a hard rain the night before.  Getting some water early in the hike just across Dusty Level road.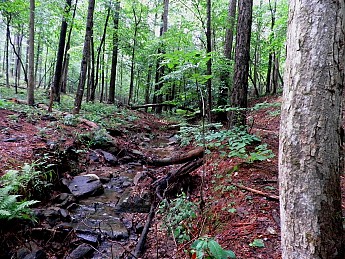 On this part of the UT there are some huge pines.  I love big trees!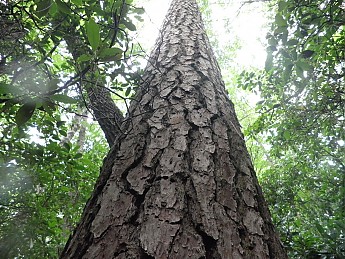 Spencer Creek is a nice spot to relax.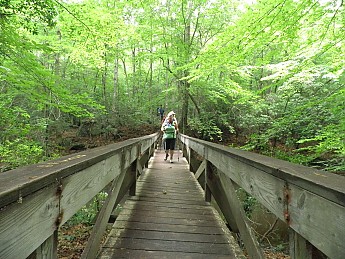 The only stairs on the trail.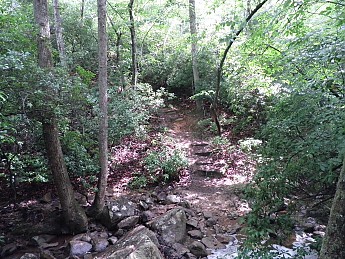 We had a great time camping on Panther Branch. A perfect end to day 2.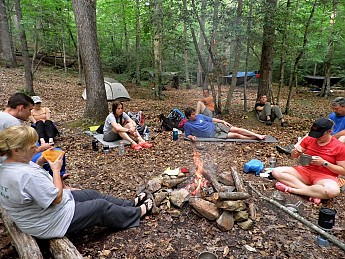 Day 3 was a perfect day for hiking, really no humidity and temps in the 70's. This turn is a proposed route.  We turned off Dewey Luther Section and headed through the woods following ribbons down to Walkers Creek.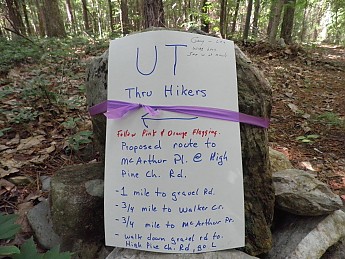 This old rock wall was probably for flood control. It stretched across on theother side of the creek too.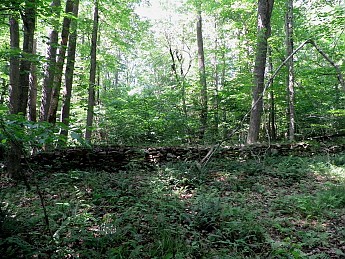 None of us could figure out what this is.  Some thought maybe a furnace or kiln perhaps?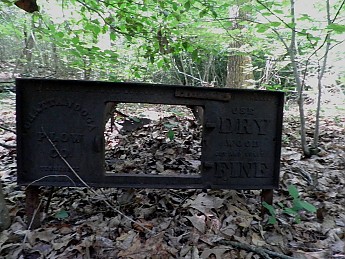 High Pine Church Road.  Leaving Walkers Creek, entering the road from a section known as the McArthur place.  The McArthur place has some sheds there, still in good condition, now owned by NC Zoo in Asheboro.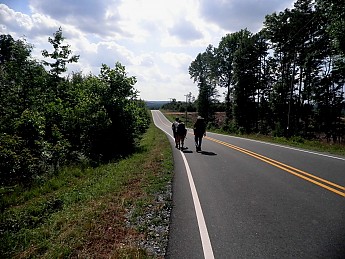 Ruth Ann's farm was lovely.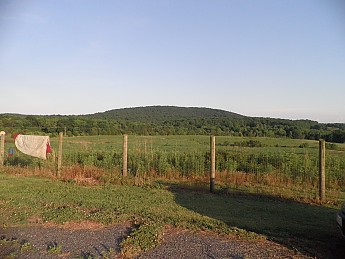 Yes we had cake, barbecue, and beer lots of beer!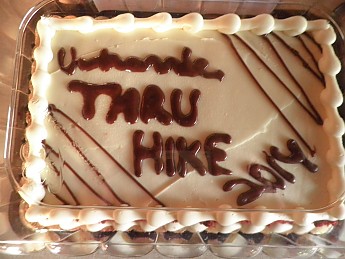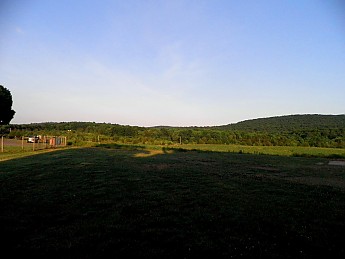 From here on the farm we could see all the way to Dennis Mountain.  this is where we were on day 1!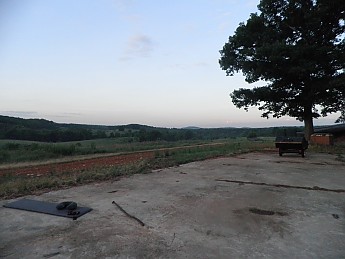 Thorneburg grave yard.  The USFS owns the Thorneburg farm north of here in Birkhead Wilderness.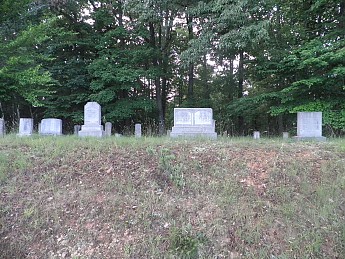 How?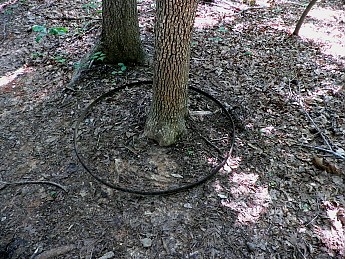 this is possibly a benchmark tree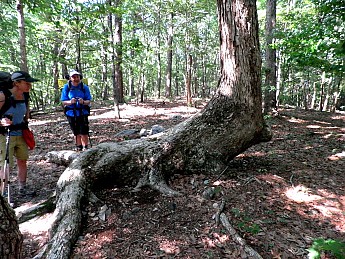 A great end to a perfect hike!